UN World Food Programme To Provide SAFE Energy And Cooking To 10 Million People By 2020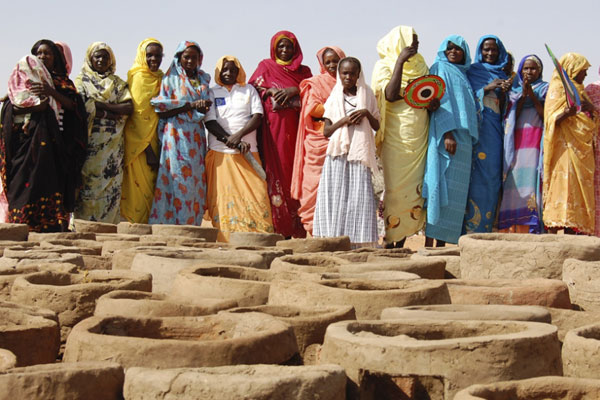 NEW YORK – The United Nations World Food Programme (WFP) will seek to help 10 million people safely prepare and consume the food it provides by 2020, getting one step closer to eradicating global hunger, the agency announced today at the Cookstoves Future Summit in New York.
"WFP's food assistance programmes implement an innovative combination of activities to address the risks faced by people collecting firewood and preparing food, and to mitigate the effects on their already fragile environments. This is a sustainable way to work towards a zero hunger world and we want to play a big role in it," said Manoj Juneja, WFP Assistant Executive Director, at the summit.
Through the SAFE initiative (Safe Access to Fuel and Energy) WFP is supporting women with fuel-efficient stoves and livelihood opportunities. Many women spend hours travelling long distances to collect firewood, putting themselves at risk of attack and sexual violence. Fuel-efficient stoves ensure they have the means to properly cook food without jeopardizing the environment or their personal safety.
To date, WFP has reached approximately 2.8 million people with SAFE activities in Burundi Ethiopia, Haiti, Kenya, Sri Lanka, Sudan and Uganda.
The Summit, hosted by the Global Alliance on Clean Cookstoves, brought together corporations, UN agencies, foundations and investors to secure financial and in-kind commitments to reduce deaths, illness and environmental degradation; to empower women through the use of clean fuels and technologies; and to accelerate the adoption of clean cooking solutions.
The new commitment announced by WFP during the summit - one of the most significant in the humanitarian field - would mean increasing WFP's current target of 6 million people by the end of 2015, to 10 million by 2020. This would require US$20 million over a period of four years. Implementation of activities will depend on available funding.
# # #
WFP is the world's largest humanitarian agency fighting hunger worldwide, delivering food assistance in emergencies and working with communities to improve nutrition and build resilience. In 2013, WFP assisted more than 80 million people in 75 countries. The World Food Programme approaches the challenge of climate change from the point of view of its impact on hunger, food security and nutrition, ensuring that those who are most vulnerable and at risk of hunger have adequate access to food. www.wfp.org/climate-change
Additional information on SAFE can be found here: http://www.wfp.org/safe
For more information please contact (email address: firstname.lastname@wfp.org):
Daphne Carliez, WFP/SAFE, Mob. +39 348 8131708
Bettina Luescher, WFP/New York, Tel. +1-646-5566909, Mob. +1-646-8241112
Fiona Guy, WFP/Rome, Tel. +39 06 6513 3187, Mob +39 349 9208584