U.S. Wheat Shipment Arrives In Yemen To Help WFP Provide Vital Food Assistance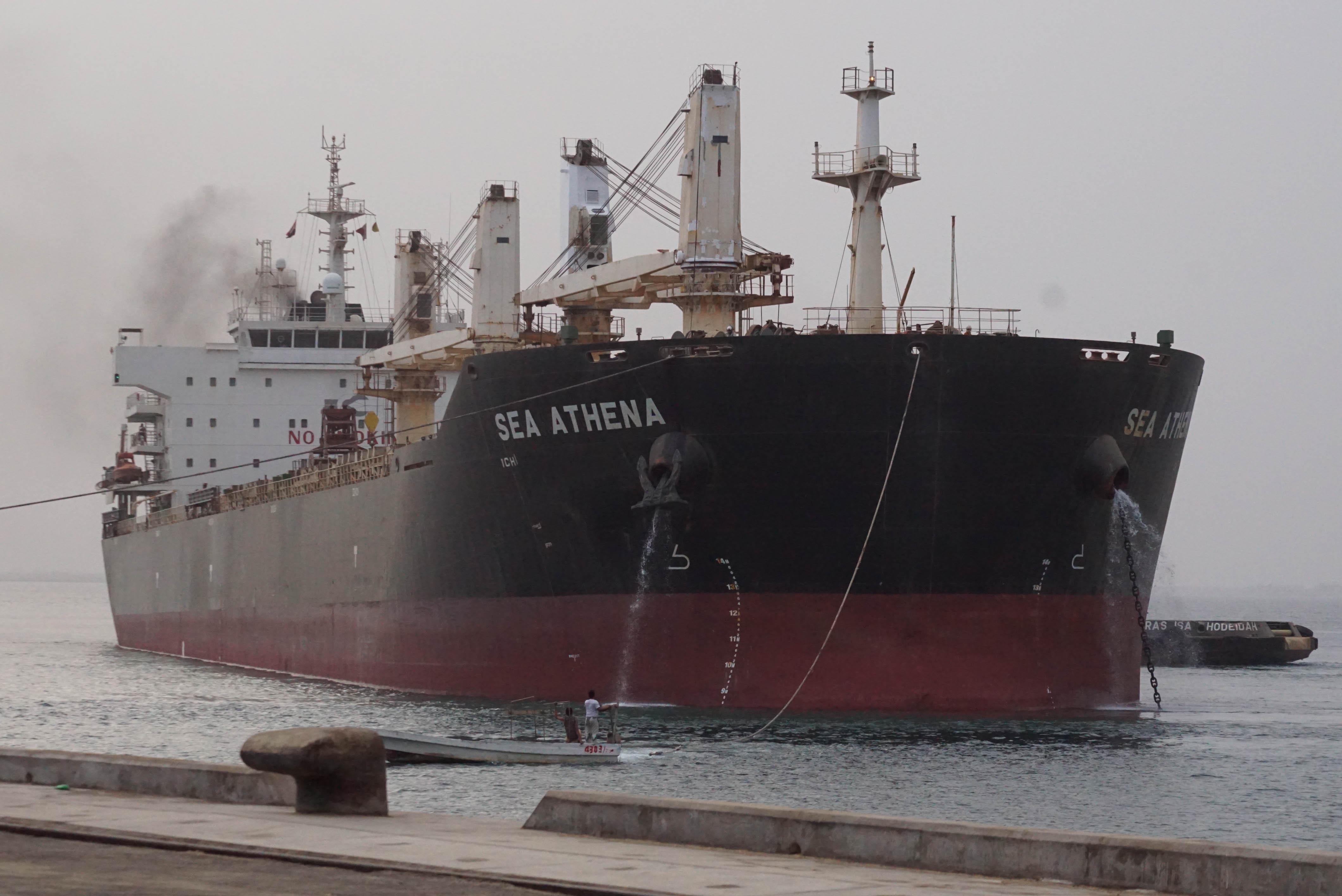 CAIRO – A large shipment of wheat from the United States Agency for International Development (USAID) has arrived and been unloaded in Al-Saleef port in northwestern Yemen, providing enough wheat to feed more than 1 million people for two months.
The Sea Athena, which left Al-Saleef today, is the first ship to deliver a U.S. wheat contribution to Yemen since WFP began its emergency operation in the country in April. The vessel carried 35,800 metric tons of bulk wheat, which is being milled into flour at the port. 
"This contribution could not be more timely as WFP works unceasingly to provide food assistance to hundreds of thousands of people who would otherwise go hungry," said Muhannad Hadi, WFP Regional Director for the Middle East, North Africa, Eastern Europe and Central Asia.
"Needs in Yemen are increasing day by day and this U.S. contribution comes at a time when WFP is trying to expand assistance in Yemen to reach more people suffering from conflict."
According to a food security report issued in June, 6.1 million Yemenis are severely food insecure – that is 1 in 5 of the country's population is in need of external food assistance.
Since hostilities began in late March, most governorates have been severely short of wheat flour as well as other basic food. According to WFP's market monitoring, wheat flour prices have skyrocketed, reaching double pre-crisis levels in parts of the country – largely the south where conflict is most intense.  
Since April, WFP has reached over 3.8 million conflict-affected and severely food insecure people in 13 of Yemen's governorates: Abyan, Aden, Dhale, Al Mahwit, Amran, Dhamar, Hajjah, Hodeidah, Lahj, Sana'a, Saada, Shabwa and Taiz.
#                              #                                 #
 
                                
WFP is the world's largest humanitarian agency fighting hunger worldwide, delivering food assistance in emergencies and working with communities to improve nutrition and build resilience. Each year, WFP assists some 80 million people in around 80 countries.
Follow us on Twitter @wfp_media & @wfp_mena
For more information please contact (email address: firstname.lastname@wfp.org):
Abeer Etefa, WFP/Cairo, Tel. +2010 66634352
Reem Nada, WFP/Cairo, Mob. +201066634522
Dina Elkassaby, WFP/Cairo, Mob. +201015218882
Peter Smerdon, WFP/Rome, Tel. +39 06 6513 2150, Mob. +39 342 878 4107
Gregory Barrow, WFP/London, Tel.  +44 20 72409001, Mob.  +44 7968 008474