WFP and Partners Will Study the Cost of Malnutrition in Ecuador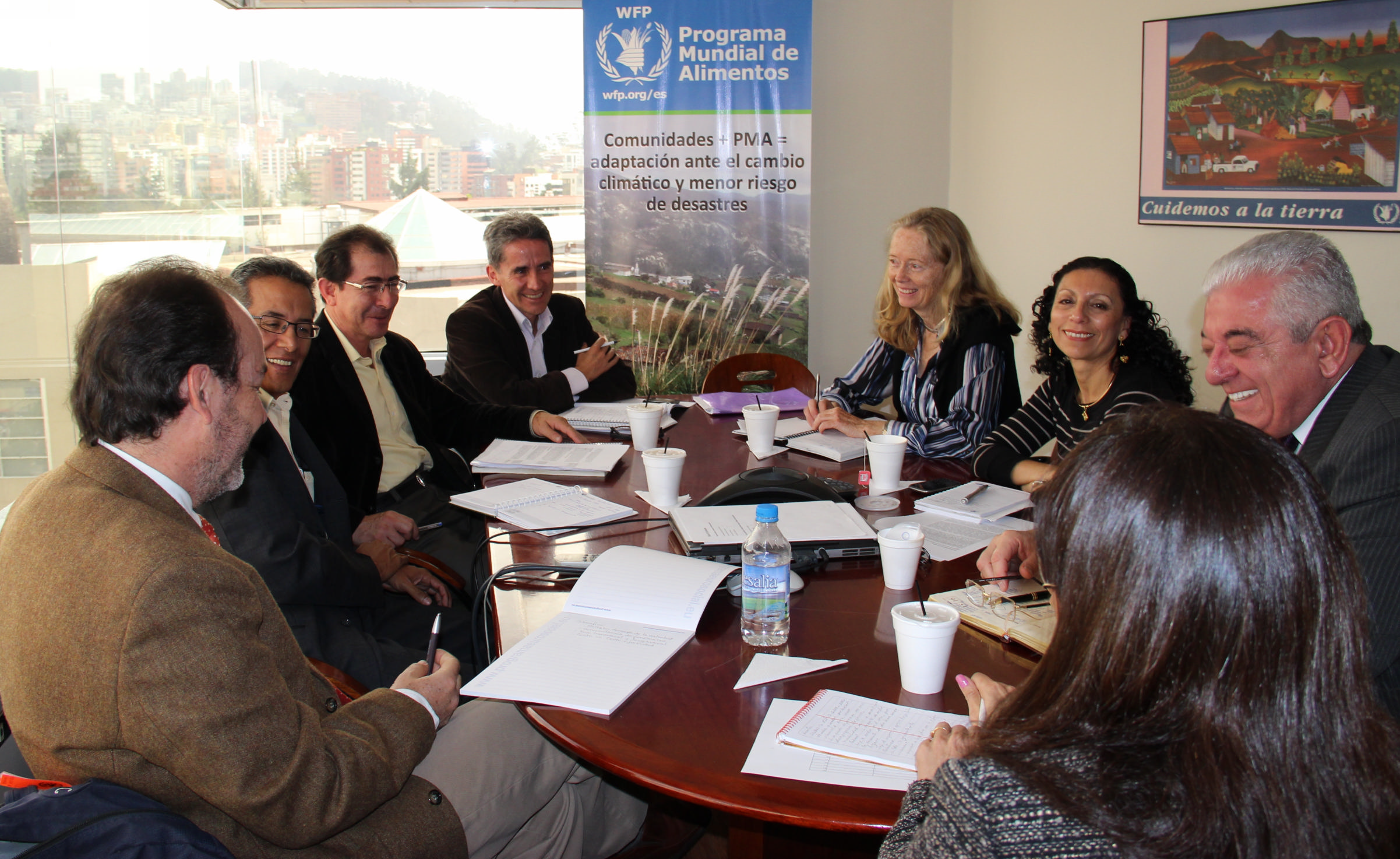 Evaluation, evidence generation and report dissemination are important activities of WFP's work in Ecuador. In 2014, WFP Country Office will lead a study on the Cost of Malnutrition in Ecuador, in partnership with the Economic Commission for Latin America and the Caribbean (ECLAC), the Pan American Health Organization (OPS) and the Ministry of Public Health (MPS).
The objective of the study is in line with Government of Ecuador interest in better understand and reduce obesity and undernutrition. The study will benefit from the methodology designed by WFP and ECLAC's for the study of the "Cost of Hunger" in several Latin American countries, including Ecuador.
The four partners decided in a meeting held in Quito this week,  to organize a technical workshop in early 2014. National institutions of the social and planning sectors will be invited to participate in the initiative in order to discuss the final methodological design of the study. With the support from WFP Regional Office for Latin America and the Caribbean based in Panama, the analysis of the cost of malnutrition in Ecuador will be the first one to design, apply and test this new methodology. The Director of the Nutrition Department of the Ecuadorian Ministry of Health, Guillermo Fuenmayor, pointed out the importance of this study especially in the context of Ecuador's wish to better analyze and update nutrition figures nationwide. In this regard the results of the national survey on nutrition by Ecuadorian Government should be soon been made available.