WFP awards the work of little artists in Cuba to promote healthy food and good nutrition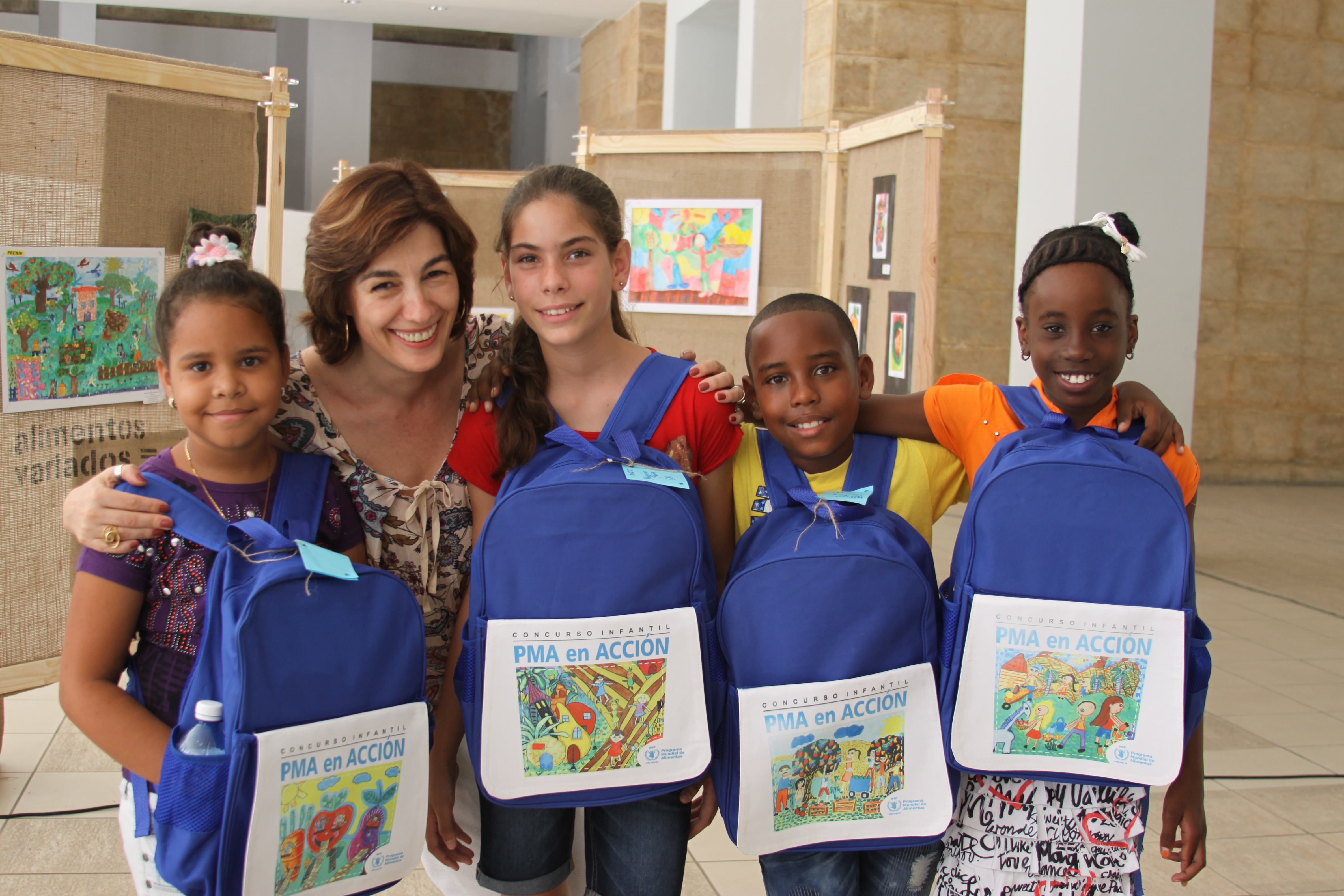 LA HABANA- The artistic talent of Cuban children was awarded by the United Nations World Food Programme (WFP) through its yearly arts competition organized to promote good eating habits and nutrition in the world.
At this year's event, under the theme "Together feeding your smile" 500 works of art coming from 14 Cuban provinces were presented. The young participants expressed their perspective of a happy world with good nutrition.
"This is a very important event for WFP in Cuba as it brings our work closer to children and young people from around the country," said Laura Melo - WFP Representative in Cuba. "Through their art and drawings, the children also contribute to awaken a universal awareness of the importance of food and nutritional security," she concluded. 
The awards ceremony took place in the National Museum of Fine Arts, where an exposition of 65 selected artworks – that include this year's awarded pieces – was also inaugurated. Plasticine sculptures, drawings, ceramic and papier maché were among the most common techniques used.
WFP has been organizing this children's contest in Cuba for over 15 years. Throughout this period, numerous national institutions have supported the development of the event including the Ministry of Foreign Trade and Investment, the National Council of Cultural Centers, the National Museum of Fine Arts, the José Martí Pioneers Organization, the Ministry of Education, and the Cuban Association of the United Nations.
WFP is the world's largest humanitarian agency fighting hunger worldwide, providing food assistance in emergencies and working with communities to ameliorate nutrition and increase resilience.
Each year, WFP reaches more than 80 million people in 80 countries.
Visit:
www.wfp.org/es
http://www.facebook.com/ProgramaMundialdeAlimentos
http://twitter.com/wfp_es
For further information, please contact (email: name.surname@wfp.org): 
Laura Melo, WFP Representative in Cuba, Tel. +53 7 2042039
Yursys Miranda Rodriguez, Communications Officer, WFP Cuba, Tel + 53 7 2042039