WFP Launches "1,000 Days" Pilot Project To Prevent Chronic Malnutrition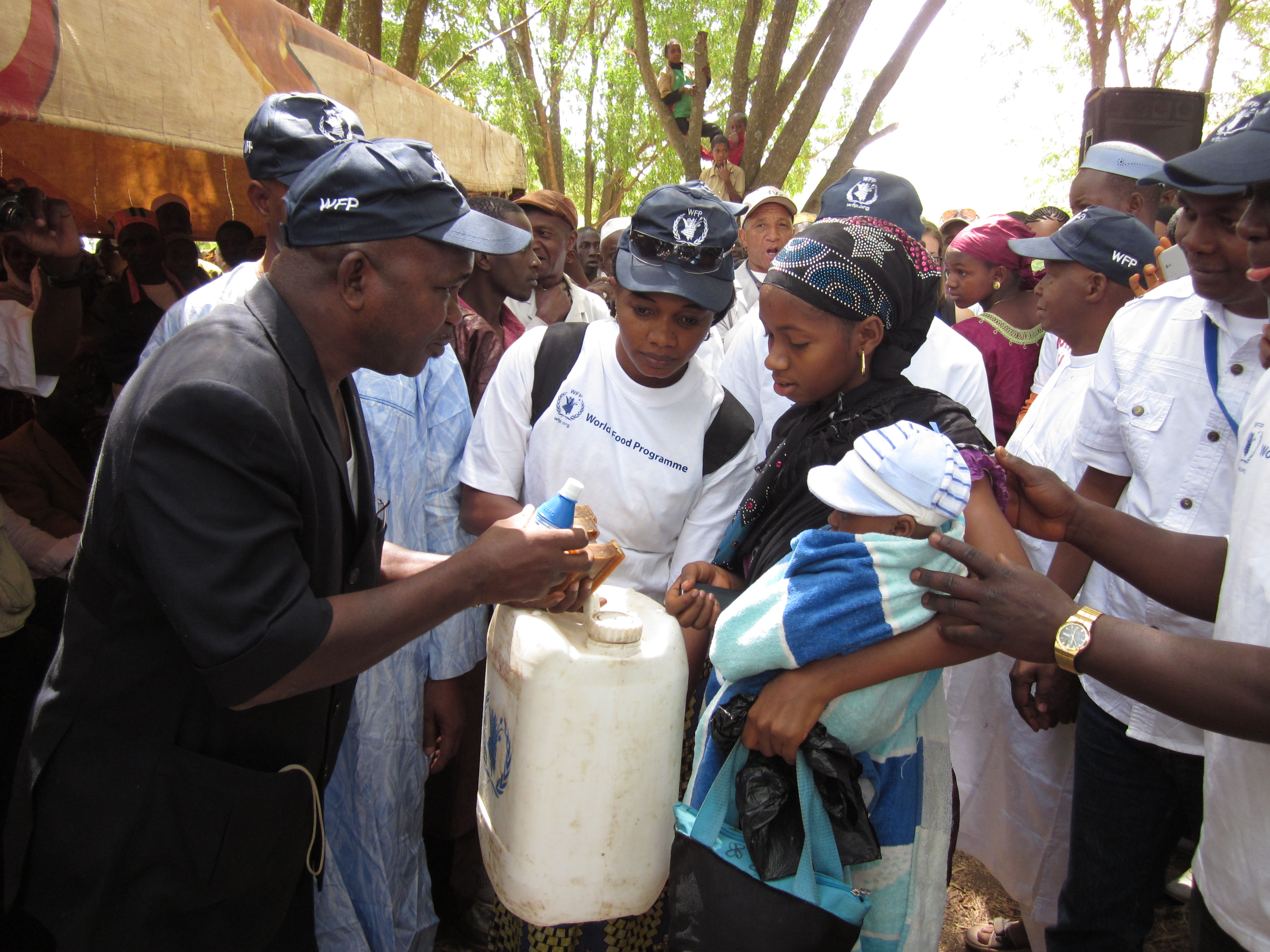 CONAKRY –In March 2014, the World Food Programme (WFP) and the Guinean Ministry of Health and Public Hygiene launched a pilot project funded by the Japanese Government to prevent chronic malnutrition in the prefecture of Labé.
The pilot project is based on the framework of the "1,000 days" initiative, which focuses on the first 1,000 days of life, a crucial period for a child's development. The project aims to reduce stunting amongst children under the age of two and offers support to pregnant and nursing women and infants to ensure optimal nutrition status from the moment of conception until the child's second birthday.  
"Chronic malnutrition is a public health problem that remains largely invisible. This pilot project is extremely important because it will serve as a basis for guiding government action in the fight against malnutrition" says Dr. Younoussa Ballo, Secretary General of the Ministry of Health and Public Hygiene.
The project is implemented in the Labé region, which has some of the highest rates of chronic malnutrition in Guinea, surpassing the critical threshold of 40 percent. Additionally, 10 percent of children under the age of five suffer from acute malnutrition, and micronutrient deficiencies affect 77 percent of children under the age of five.
The "1,000 days" approach addresses three of the underlying causes of chronic malnutrition: inadequate dietary intake, poor feeding practices for infants and young children, and unfavorable hygienic conditions.
The three-year project targets 3,000 pregnant and nursing women and 3,000 children aged 6-23 months in the areas of Tountouroun, Dionfo and Dalein in the region of Labé.
Project activities include the distribution of specialized nutritional products (Plumpy'Doz) for all children aged 6 to 23 months—regardless of their nutritional status—and the distribution of hygiene kits consisting of soap, jerry cans, and bottles of chlorine to 3,000 pregnant and nursing women. Women also benefit from nutrition training activities focused on adopting healthy and hygienic eating habits.
In order to increase local involvement, promote sustainability and strengthen community resilience, the project is largely community-based.
The project also aims to create a closer link between the population and health facilities through capacity-building activities for health personnel. In addition, measures will be taken at the political and strategic level to strengthen the government's capacity to implement multi-sectoral programs that directly or indirectly prevent stunting.
Throughout the project, comprehensive evaluations will be conducted to promote learning and support the development and dissemination of best practices to allow the project to expand.