WFP Launches New Nutrition Strategy For Latin America And Caribbean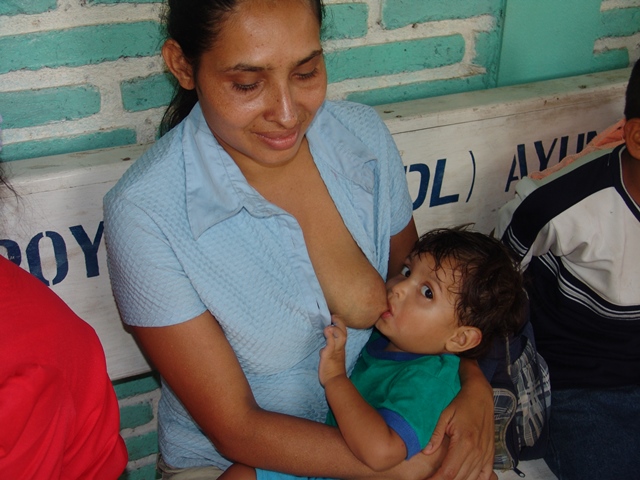 PANAMA CITY –The UN World Food Programme (WFP) Regional Bureau for Latin America and the Caribbean launched today a new Regional Nutrition Strategy that aims to provide a nutritional model for WFP on how to engage with governments of middle income countries.
The strategy is designed to help governments break the intergenerational cycle of under nutrition through evidence based programmes for the prevention, reduction and treatment of malnutrition and micronutrient deficiencies in children under five, pregnant and lactating women and other vulnerable groups affected by natural disasters, social exclusion, and HIV.
The strategy will also put a special emphasis to support Government's efforts to combat under nutrition focusing on the crucial 1,000 day window -from the womb to two years of age – where getting sufficient nutrients and calories are crucial for the full development of children.
Despite recent progress, approximately 7 million children (or 12% of children under five) still suffer from chronic under nutrition in Latin America and the Caribbean. Meanwhile vitamin and mineral deficiencies remain high especially among mothers and children in vulnerable households across the region.
"If young girls and boys do not receive the adequate nutrition to properly develop, the damage to their bodies and minds could be irreversible," said Alzira Ferreira, WFP Deputy Regional Director for Latin America and the Caribbean. "Later in life those children may develop health problems and perform poorly in school, consequently limiting their capacity to contribute to the wellbeing of their families, communities and countries.We can avoid that by making nutrition central to all our interventions," said Ferreira.
The strategy introduced this week in a Regional Nutritional Meeting in Panama further aims to help governments maximize the nutritional value of every meal they deliver in their social programmes.
As initial activities during 2014, WFP is planning to:
•    Help introduce age appropriate, and locally produced nutritious products, for local use through national government's programmes.
•    Support Country models addressing chronic under nutrition through appropriate evidence collection.
•    Prepare regional studies on the cost of the solution to chronic under nutrition,  together with the cost of under nutrition  and the cost of obesity as well as reviewing national social protection programmes where needed. 
•    Help governments review their national monitoring and evaluation systems dealing with nutritional issues to improve evidence collection and accountability.