WFP supports Cuba in evaluating trends in its population's dietary habits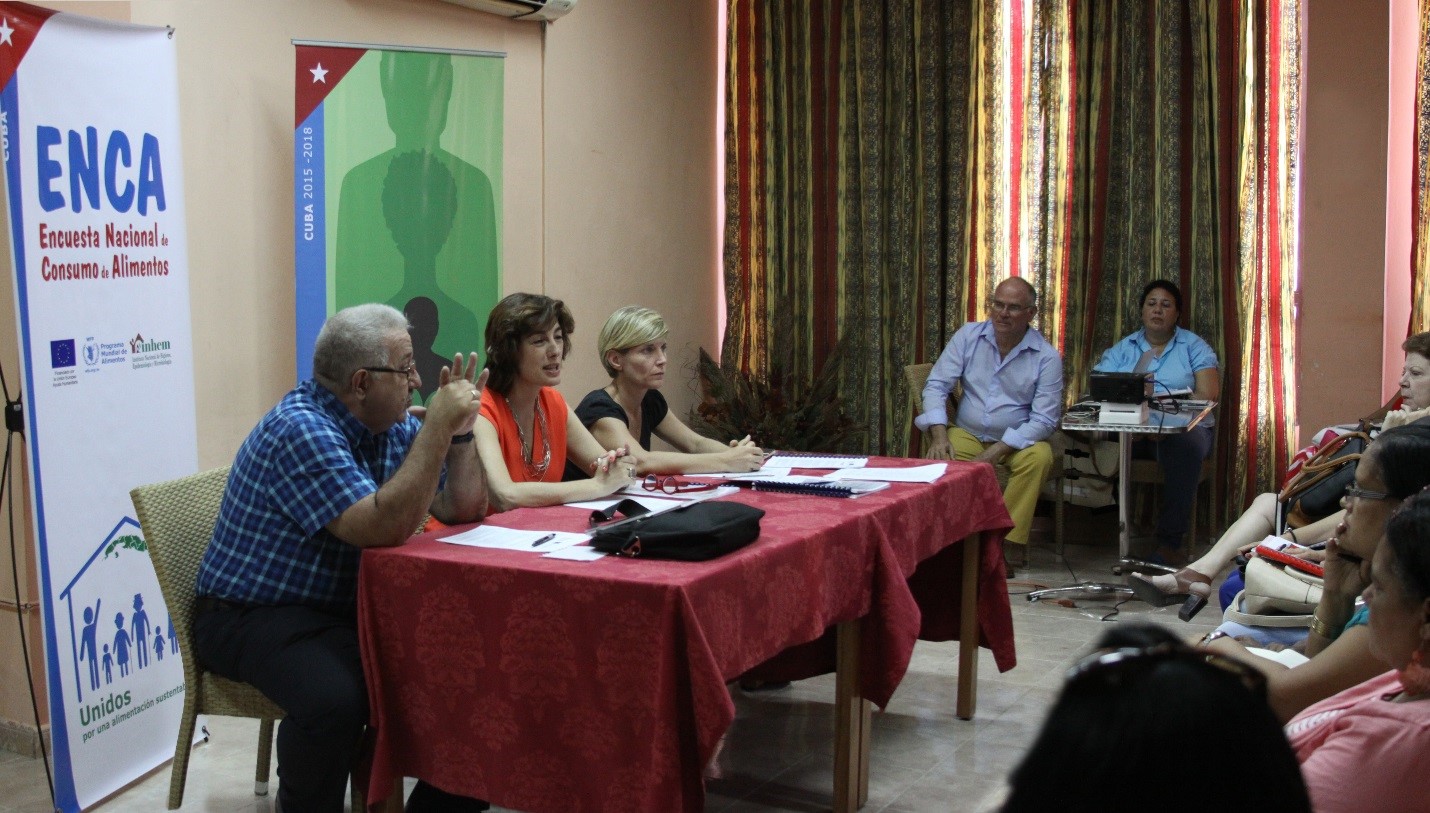 Havana– Assessing the trends and changes in the dietary habits of the Cuban families is the aim of the national food consumption survey launched in Cuba with the support of the United Nations World Food Programme (WFP). The survey – with a sample of 4,861 people from all of the country's provinces - will provide critical information for decision making in food security policies.
"This survey provides comprehensive information, vision and direction, which is very relevant to the decisions currently being made in Cuba on food security," explained Laura Melo, WFP Representative and Country Director in Cuba. 
The study was developed in close collaboration with the National Institute of Hygiene, Epidemiology and Microbiology of the Ministry of Public Health (INHEM) and the National Bureau of Statistics and Information (ONEI), with funding from the European Union.  
"It has been over 10 years since there has been a similar survey in the country," commented the INHEM Director, Raúl Pérez. "This study will look into the state of nutrition and provide data and information on a subject that we consider a strategic priority which is food security," he observed.  
For her part, Virginie Coustet, Cooperation Attaché for the Delegation of the European Union in Cuba, assured that for the European Union, it is of great importance to continue supporting national policies aimed at enhancing food security. "We are sure that other institutions, such as the Ministry of Agriculture or the Ministry of the Food Industry, would also be very interested in knowing the population's consumption trends," she concluded.
This initiative is carried out in the framework of the WFP Cuba Country Programme, aimed at supporting the government's efforts in updating its social and economic model. The programme will be implemented between 2015-2018, and comprises three strategic areas of work: i) support food security and nutrition-related social protection programmes; ii) strengthen links between social protection systems and agricultural value chains; and iii) strengthen community resilience, disaster risk management and climate change adaptation capacities at the local level.