WFP Welcomes Vital Funding for School Meals from US Department of Agriculture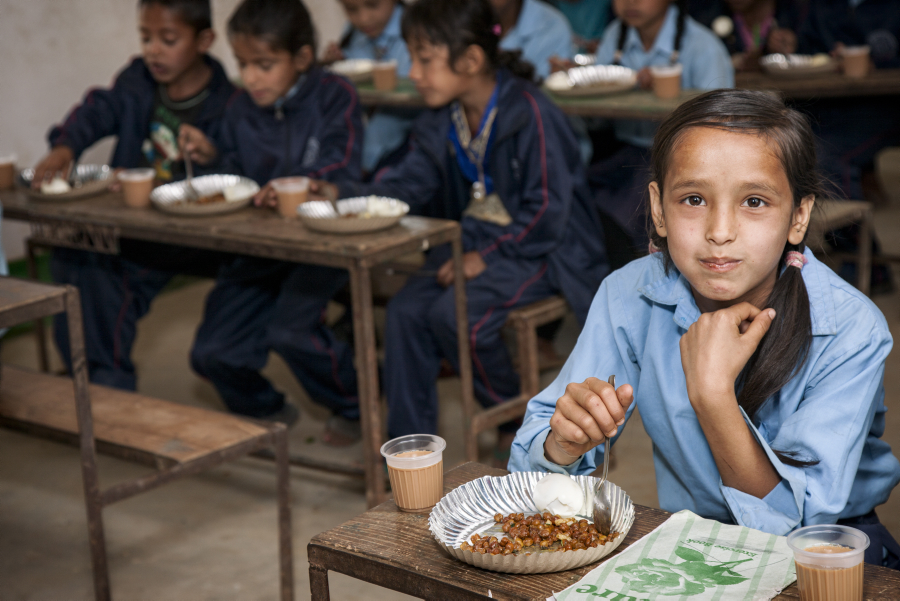 WASHINGTON/ROME - The United Nations World Food Programme welcomes new funding from the U.S. Department of Agriculture that will provide daily school meals for nearly half a million children in four countries over the next several years through the McGovern-Dole International Food for Education Program.
"The generous support from the U.S. for WFP food-for-education programs helps children learn today, and it also builds stronger education systems for tomorrow," said WFP Executive Director David Beasley. "The McGovern-Dole support will help Bangladesh, Laos, Nepal and the Republic of Congo build sustainable, locally managed school meals systems for the long term."
A separate agreement with the USDA local and regional procurement programme will allow WFP to purchase locally grown food from Kenyan farming cooperatives for school meals in Kenya. Together, the total award for WFP from USDA in 2017 comes to some US$104 million to support food-for-education work over the next several years.
In combination with previous-year grants for other countries, the McGovern-Dole programme is now helping WFP support students and school lunch programmes in a total of 12 countries on three continents.  
"Without this critical funding from the U.S. Department of Agriculture, more than two million students might have nothing to eat during the school day," Beasley said. "School meals are a powerful incentive for families to send their children to school and for countries to build a better future through education." 
With food, cash and technical assistance from the McGovern-Dole programme, WFP is making a difference in the lives of individual students, and supporting the development of national education systems that will allow countries to build a brighter future through education.
The McGovern-Dole International Food for Education and Child Nutrition Program supports education, child development and food security in low-income, food-deficit countries around the globe. The key objective of the initiative is to reduce hunger and improve literacy and primary education, especially for girls. 
The McGovern-Dole initiative is named in honour of Ambassador and former U.S. Senator George McGovern and former U.S. Senator Robert Dole in recognition of their tireless efforts to eradicate childhood hunger.
#                              #                                 #
WFP is the world's largest humanitarian agency fighting hunger worldwide, delivering food assistance in emergencies and working with communities to improve nutrition and build resilience. Each year, WFP assists some 80 million people in around 80 countries.
In 2016, WFP provided school meals to more than 16 million children across 76,500 schools. Additionally, an estimated 45 million children benefit from WFP technical support as they receive school meals from a government whose capacities are strengthened by WFP.