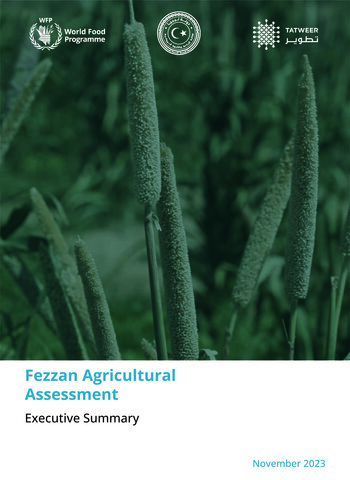 The Fezzan Agricultural Assessment report, conducted in 2023, aims at defining the profiles of farmers and productive units in the Fezzan region.
In 2022 the World Food Programme and Tatweer Research implemented a project to improve Al Kufra and Al Rubyana food systems. Although the project was a success, it became evident to both partners that, to create people-centered interventions and to orient better targeting, there was a need to generate sound evidence assessing the needs of farmers and portraying the agricultural political economy of Libya.
This common understanding resulted in a cooperation between the Ministry of Agriculture and Livestock, Tatweer Research and the World Food Programme. Thanks to the support of the German and Italian governments, the Fezzan Agricultural Assessment was compiled, marking the first assessment of smallholder farmers in Libya since 2006.
The Assessment provides a series of pathways paving the way to resilient and adaptive agricultural development for the Fezzan region.