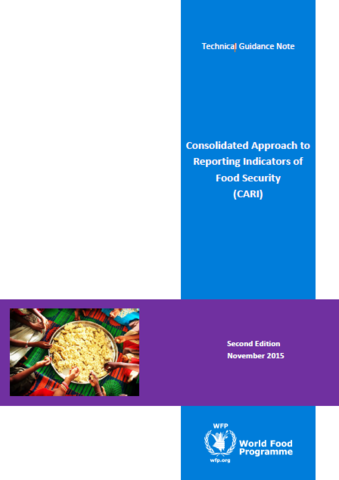 The Consolidated Approach to Reporting Indicators of Food Security (CARI) is a WFP method used to analyse and report the level of food insecurity within a population.
 
Under the CARI approach, each surveyed household is classified into one of four food security categories.  This classification is based on the household's current status of food security (using food consumption indicators) and their coping capacity (using indicators measuring economic vulnerability and asset depletion). The updated second edition of the CARI guidance reflects the new (July 2015) Food Consumption Module.
Also available is a CARI IPC Fact Sheet, which gives an overview of the CARI and how it can be utilised within the Integrated Food Security Phase Classification (IPC) process. The accompanying technical annex provides additional details comparing the two methods.