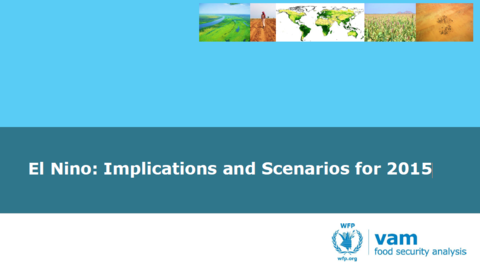 The on-going El Nino event, officially declared in March, will remain active throughout 2015 and is very likely to extend into the first quarter of 2016.
The event is now strengthening towards its peak intensity which should be reached in late 2015. There is a significant chance that this event could be close or even exceed the strongest levels on record. 
The event is being influencing all growing seasons of the northern hemisphere, as well as those of equatorial regions (Horn of Africa, Indonesia) of late 2015, and will be influencing those of southern Africa and South America from late 2015 to early 2016. 
The impacts are wide ranging and generally negative in countries facing food insecurity.