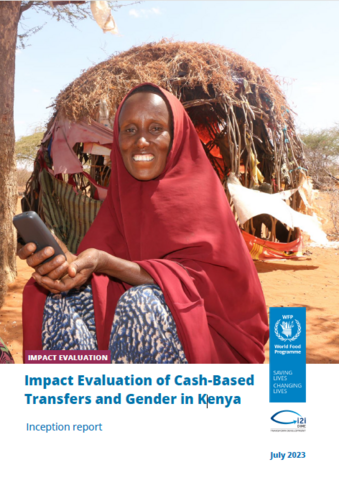 The impact evaluation is intended to test the impacts of participating in a food-assistance-for-assets programme in Kenya.
As part of the Office of Evaluation's (OEV) Cash-based Transfers (CBT) and Gender Impact Evaluation Window, OEV, in partnership with the World Bank's DIME department, test the impacts of providing training and agricultural inputs to women and men on their consumption, food security, and intra-household gender dynamics.
Through the CBT & Gender impact evaluation window, OEV and its technical partners are working together to build bodies of evidence to assist the optimization of WFP's CBT and Gender programming.
| Document | File |
| --- | --- |
| Inception Report | |