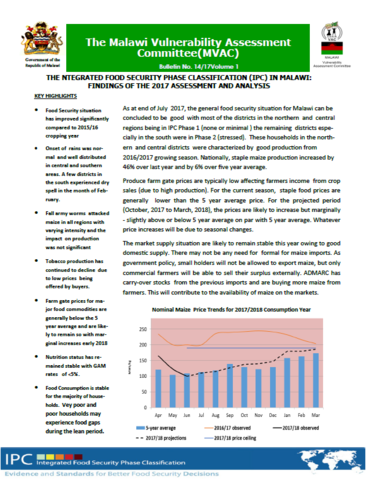 Food Security situation has improved significantly compared to 2015/16 cropping year
Onset of rains was nor-mal and well distributed in central and southern areas. A few districts in the south experienced dry spell in the month of Feb-ruary.
Fall army worms attacked maize in all regions with varying intensity and the impact on production was not significant
Tobacco production has continued to decline due to low prices being offered by buyers.
Farm gate prices for ma-jor food commodities are generally below the 5 year average and are like-ly to remain so with mar-ginal increases early 2018
Nutrition status has re-mained stable with GAM rates of <5%.
Food Consumption is stable for the majority of house-holds. Vey poor and poor households may experience food gaps during the lean period.