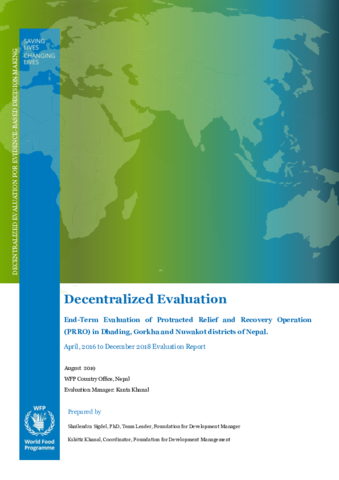 Two devastating earthquakes struck Nepal on the 25th of April and the 12th of May, 2015. The earthquakes caused estimated damage and loss of USD 7 billion- which is a third of Nepal's Gross Domestic Product (GDP).
Nearly 9,000 lives and over half a million homes had been destroyed. WFP's EQ-PRRO was an operational implementation that aligned with the GoN's livelihood recovery strategy.
This strategy centered around restoring food and nutrition security, increasing resilience, and rebuilding infrastructure in communities affected by the earthquake.
This evaluation aimed to evaluate the end of the project results or changes seen in the lives of the beneficiaries as a result of the programme implementation.