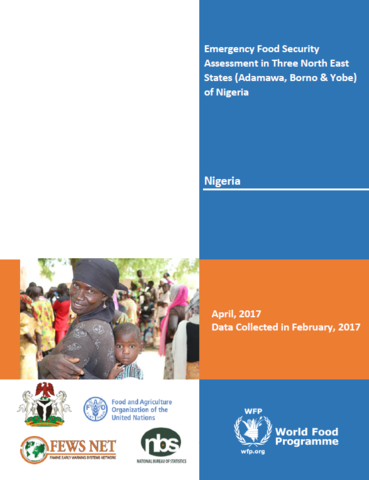 Overall, 44.6 percent of households are food insecure. Of these, 36.8 percent are moderately food insecure while 7.9 percent are severely food insecure.
While food insecurity is high throughout the North East, it is especially high in Borno State where 64% of households are food insecure. Displaced and female headed households have higher proportion of food insecurity than male headed or non-displaced households.
According to the March 2017 Cadre Harmonise, which was largely based on the EFSA indicators, an estimated 4.7 million individuals in the three North Eastern states are food insecure and require urgent humanitarian assistance to save lives and protect livelihoods between May and June 2017.
Of the estimated 4,7 million individuals affected by food insecurity between March and May 2017, 3.2 million people, representing 69.7 percent are in Borno State.
Between June and August 2017, about 5.1 million individuals will require humanitarian assistance. Borno State remains the worst affected with 30.7 percent of those in crisis, 15.2 percent of individuals in emergency and 0.5 percent of individuals in famine-like conditions in this state.
| Document | File |
| --- | --- |
| Full Report [English] | |