Armenia: How solar panels and WFP training are empowering smallholder farmers
Backing from China boost resilience as the World Food Programme seeks to change lives
, Gohar Sargsyan
Lusakert village is located in the northern part of Armenia's Shirak region. Severe weather conditions throughout the year make it consistently difficult for families to grow enough food to eat. Water is becoming increasingly scarce and they face recurrent droughts.
In this village, many people grew up thinking that small plots of lands were not enough to help families to run productive and profitable businesses while meeting the households' food needs. With a limited amount of both land and water, families were unable to grow a variety of crops on their small plots.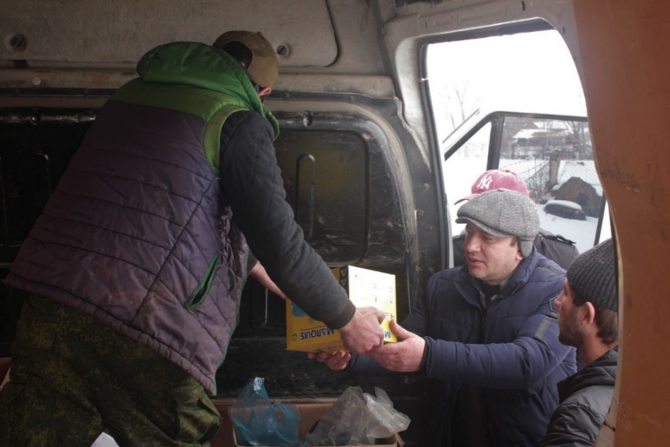 To help rural families to fight poverty and food insecurity, the World Food Programme (WFP) launched the COVID-19 South-South and Triangular Cooperation (SSTC) Opportunity Fund in 2021, with technical support from China.
These were initially important challenges for WFP team which was keen to address them to succeed in reducing poverty in Lusakert while making agriculture and food systems more sustainable. As a part of response to the COVID-19 Pandemic in Armenia, a pilot project was launched under the scheme.
WFP supported the farmers with the drip-irrigation systems for backyard berry gardens in 15 households in the community and provided seedlings to help establish berry gardens as an alternative product to ensure more harvest from the same plot of land in compared to other crops. This gives farmers an opportunity to sell their products in local market and make profit.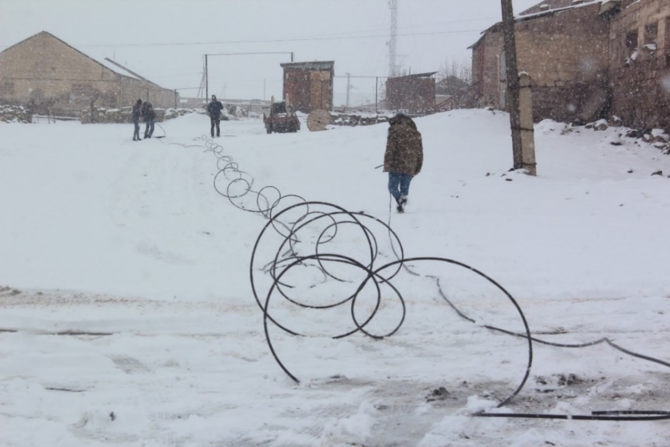 WFP provided trainings on modern irrigation systems how they contribute to increase agricultural production. The drip irrigation system will help the farmers to save up to 40 per cent more water compared to the traditional methods. Farmers were taught the main principles of efficient agriculture, the care and characteristics of high-value crops, and how to improve competitiveness in the diverse market of agricultural products.
"Thanks to the support, we are able to do so much more with farming now. I will be able to sell in the long run which will help to support my family," said Zvart Safaryan, a participant in the.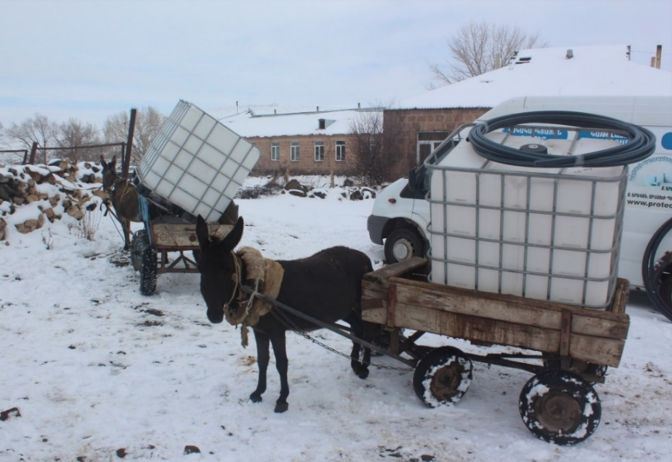 "Knowing the science behind everything is extremely important," said Edgar Sargsyan, Programme Assistant (Food Value Chains) at WFP Armenia.  "The quality of the crops depends on the farmers' capability to take care of the plant in the initial stage of planting."
Farmers engaged in WFP's project are interested in long-term sustainability and priorities soil quality that successfully promotes healthy crops.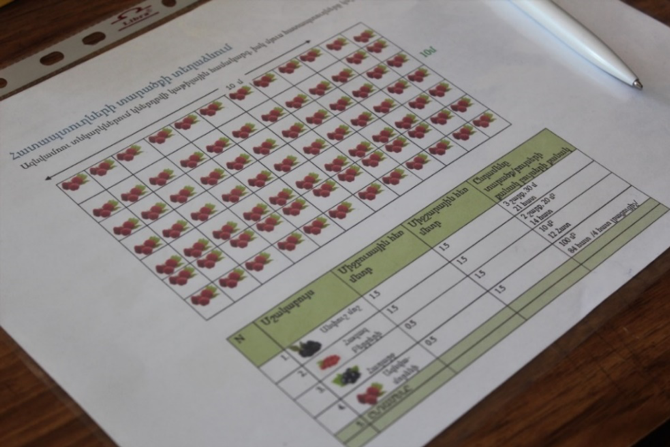 "When it comes to sowing and irrigation details are important, the quality and even sometimes the quantity of the crop is dependent on how and when you sow them," added Edgar Sargsyan, Programme Assistant (Food Value Chains) at WFP Armenia.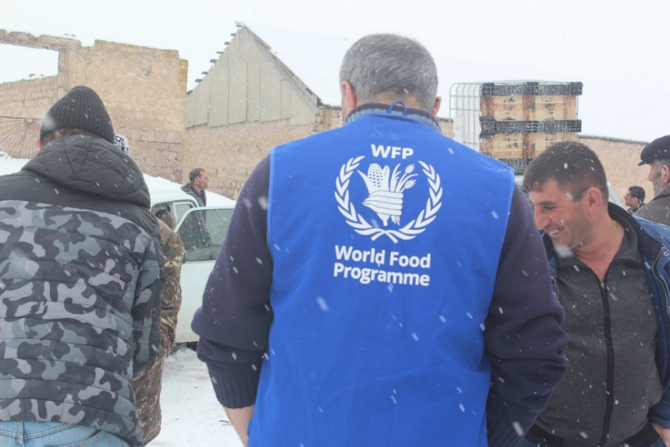 When it comes to the profitability of the crops and selling techniques, the smallholder farmers received information about entire berry plant, and how to transform all of it into consumer goods. "Let's take the raspberries as an example. Many people think that you can only sell the berry, but you can use the leaves of the raspberry and make healthy tea. There is no food waste, because in case of leftovers, the berries can be dried or used for jams, which can be sold during winter" says Stella Sarukhanyan, a training specialist at NGO Green Lane, WFP's local technical partner.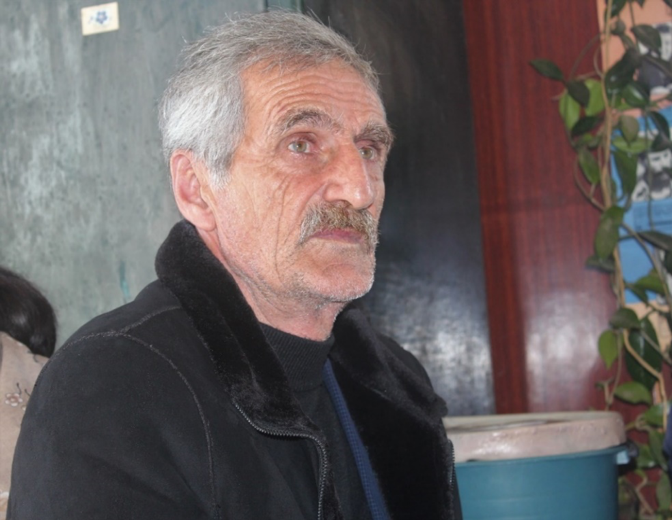 "What I appreciate the most in this project is the fact that WFP is providing us not with just something to survive, but with something which will become a source of income in the future and help us expand, have a business of our own, and better cope with the existing agricultural challenges," says community leader Samvel Balabekyan. "Thanks to this opportunity we have a new vision for agricultural activities and excited about putting our new knowledge into practice."
Apart from the drip irrigation system, within the framework of the food value chain project for poor communities, WFP Armenia has provided the community with a new solar station.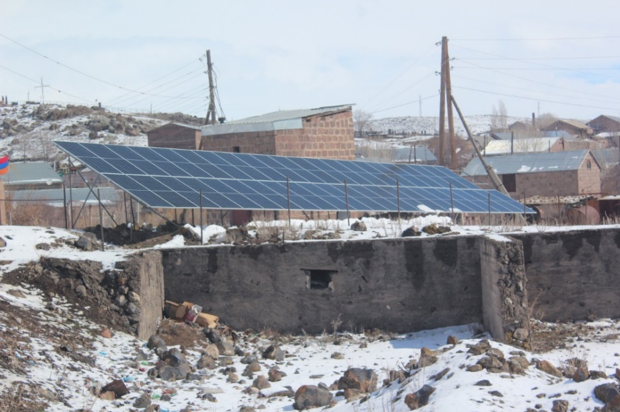 The establishment of this new solar station also benefited from technical support provided by Chinese experts through an online webinar organized by the WFP China Center of Excellence for Rural Transformation. While the solar energy is the most affordable energy source in the country that helps farmers to save money and reinvest in agriculture, it also increases clean energy production.
Thanks to the generous donation from the Ministry of Agriculture and Rural Affairs of the People's Republic of China, WFP through its COVID-19 SSTC Opportunity Fund implemented an agricultural development project in Lusakert, Shirak province of Armenia. With the support, 15 smallholder farmers received drip irrigation systems for backyard berry gardens, berry seedlings, solar station, and training sessions on skills improvement and selling techniques. Additionally, a 20kWh solar station has already been installed in the community, allowing them to save around 1,4 million AMD (around US$ 3,000) yearly for 25 years.
Now is the
time to act
WFP relies entirely on voluntary contributions, so every donation counts.
Donate today