Central Sahel: How peace can sprout from rehabilitated soil
World Food Programme resilience projects are empowering people affected by conflict and climate change in Africa
, George E. Fominyen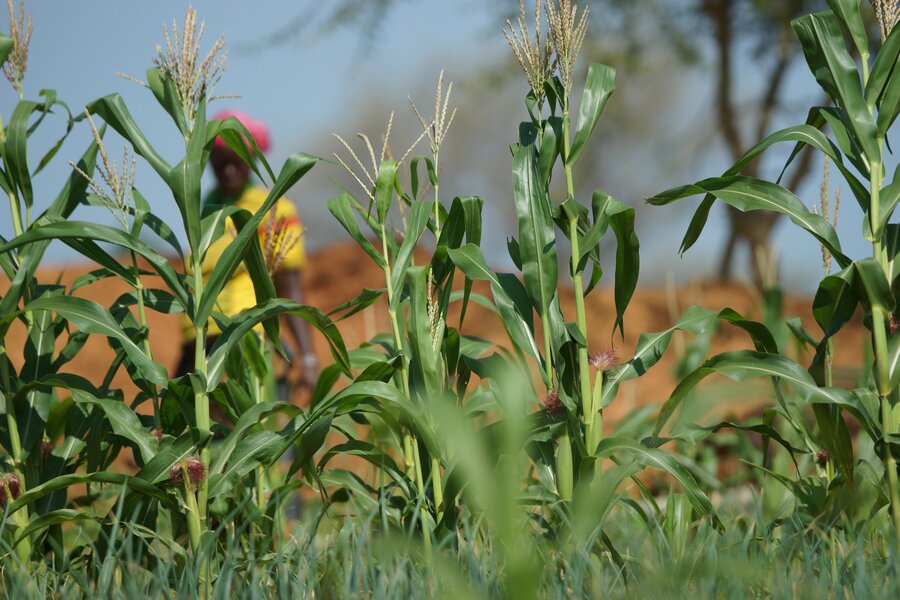 On a hot October afternoon in Ouallam district, in Niger's western Tillabery region, the air is still as the sun's rays hit the hard, crusty, red earth. Contrasting with this almost lunar surface is a field of green.
"This site's changed everything for us," says Biba, a woman in her fifties, pointing to where a few men and women are using sickles to harvest grass. With a laugh, she adds: "It's helped us to work together and it keeps the peace."
How the contagion of conflict in the Sahel could spread across West Africa
With hundreds of thousands displaced and hunger on the rise, fighting looks set to spill across the Gulf of Guinea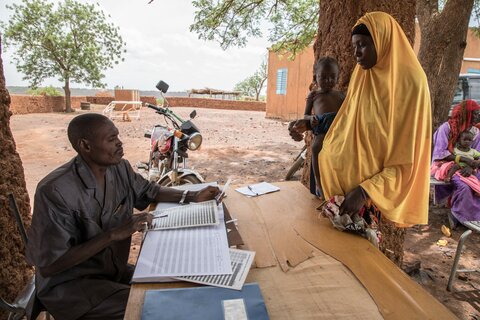 Biba and other residents of the three villages in this commune started working on this community-resilience project after identifying the rehabilitation of barren land as their most pressing need — it would enable them to grow the hay they need to be able to keep livestock.
Here in the Sahel — the vast strip of Africa that runs south of the Sahara Desert between the Atlantic Ocean and the Red Sea — 80 percent of the land is degraded. The region is one of the world's most hit when it comes to climate change.
Conflict and hunger — Looking back, looking forward
Three experts discuss the significance of UN Security Council resolution 2417 and cast a look at hunger, peace and…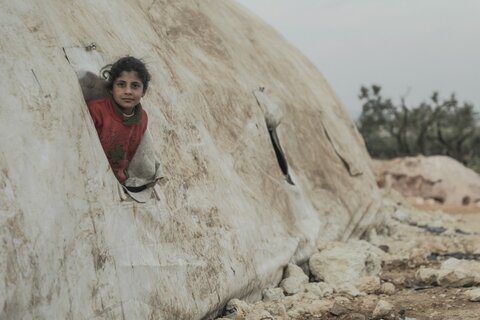 Severe fluctuations in weather reduce access to key resources and disrupt the delicate balance between farmers and herders who share water and grazing lands. Participants in the Ouallam project took to an enhanced form of an ancient water-harvesting technique to rehabilitate the land. They dug half-moons — crescent-shaped pits that retain rainwater and improve the soil.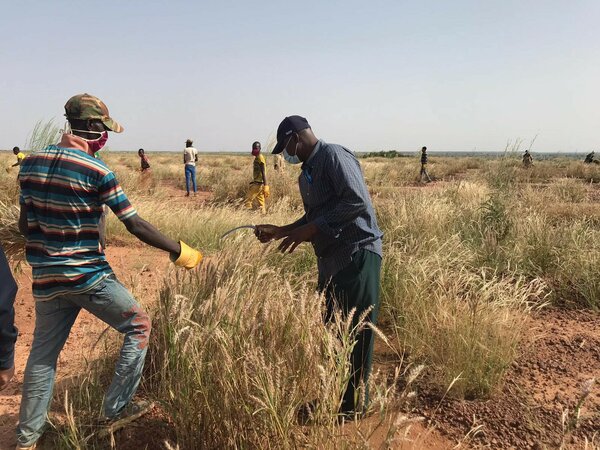 Then they planted the grass they wanted for fodder. The community has rehabilitated 93 hectares of land with the support of the World Food Programme (WFP), increasing grazing and agricultural potential and planting trees in the process.
"We sell the grass to livestock owners and it brings us income," says Biba with pride. "But that's not all," she insists. "It also means that we don't have conflict between those who want to graze livestock and those who want to grow food. And all of us from different villages work as one and learn to understand each other."
This is certainly important in the Central Sahel — Niger's neighbours, Burkina Faso and Mali have also seen a sharp rise in violence, affecting civilians and adding to the woes of people who are highly vulnerable to climatic shocks. Resilience-building activities serve as a buffer to instability by strengthening solidarity between people, creating social safety nets, keeping lands productive and offering economic opportunities for communities.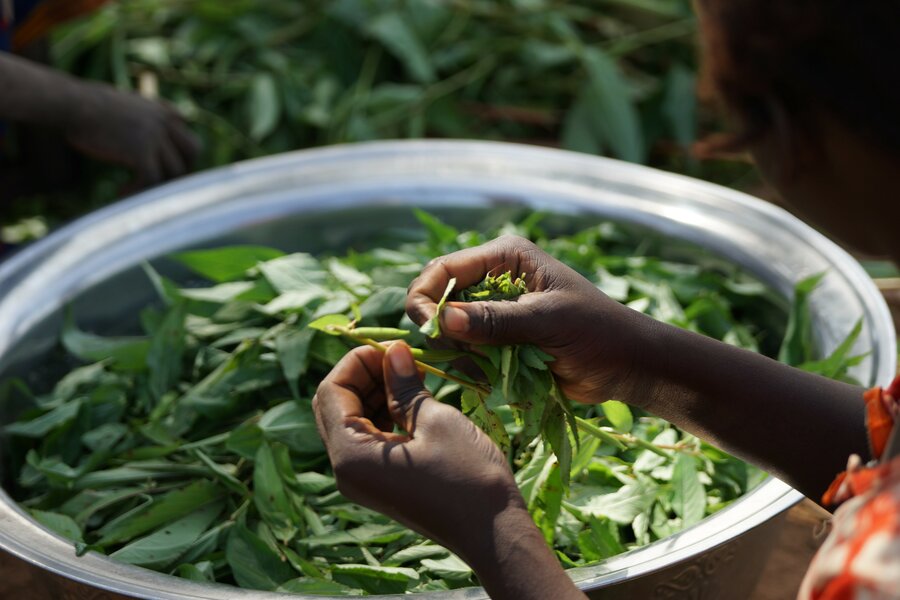 In Burkina Faso, a proliferation of non-state armed groups, counter-insurgency actions by state forces and international allies, intercommunal violence and the creation of armed self-defence groups at village level, have led to the world's fastest-growing displacement crisis — with over 1 million internally displaced people.
"I was told not to return to the village for my own safety," says Paul, a father of three children, forced to flee his village near Barsologho. He was a member of the laity who conducted teachings in the local Catholic church.
Donate Now | United Nations World Food Programme
Fighting hunger worldwide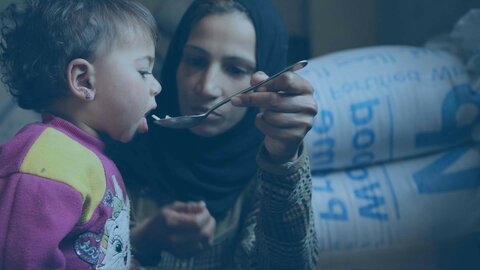 "I don't think it is religious," says Paul. "Unemployment has a huge part to play. Youth were idle and lacked income-generating activities. They started by raiding and seizing people's livestock, then the small raids turned into looting. If they had some employment or even projects like this one, we are involved in here, I think things could have been different."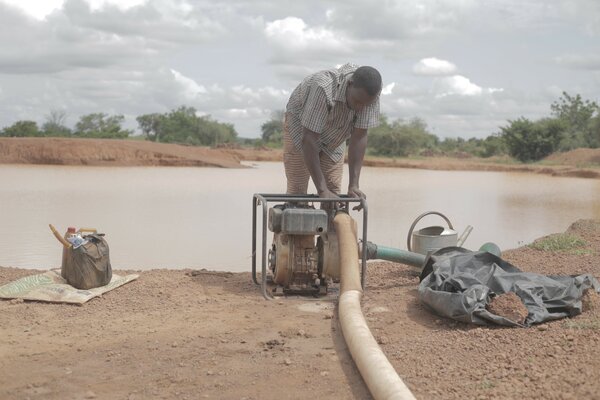 In April, he and his family found refuge in Foutrigui, near Kaya the capital of Sanmatenga Province and the Centre-Nord region. The host community integrated him, along with other internally displaced people, in resilience and livelihoods projects supported by WFP. A dam was constructed that has helped irrigate 4.5 hectares of land — vegetables grown, such as onions, are bringing income to the families.
Since 2018, WFP, in coordination with governments and partners, has been scaling up resilience interventions across the Sahel G5 countries (Burkina Faso, Chad, Mali, Mauritania and Niger), supporting vulnerable communities with a package of complementary activities.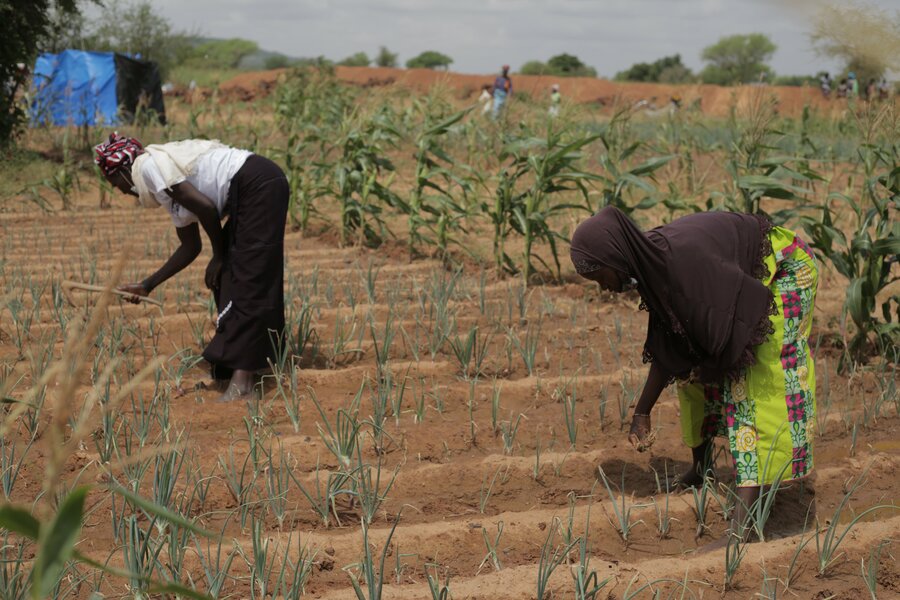 So far, more than 1.4 million people have benefitted from WFP's integrated resilience activities across the region, including more than 1 million beneficiaries in Niger, Mali and Burkina Faso alone. More than 40,000 hectares of degraded land have been rehabilitated, with 500 hectares of gardens created to produce fresh vegetables and fruits, some of which feed into school meals programmes.
"Resilience-building in the Sahel is increasingly about restoring hope by addressing the root causes of hunger, inequality and conflict," says Chris Nikoi, WFP's Regional Director for West Africa. "When parched landscapes are worked to yield grass or crops, children are at school, young people are busy at work, women are able to find water and irrigate vegetable gardens, eat more nutritious food and buy medicines. That is resilience — and that is what brings peace."
Paul adds: "It is very kind of the people here to allow us to work with them. It has brought some stability because even without growing our own millet to eat, we are able to use the money earned from selling onions to buy food for the family."