In Chad, as in Sudan, tragic stories and soaring needs
'This is the price innocent people pay for war' – WFP Executive Director Cindy McCain urges the international community to step up to help the 'injured and malnourished'
, Elizabeth Bryant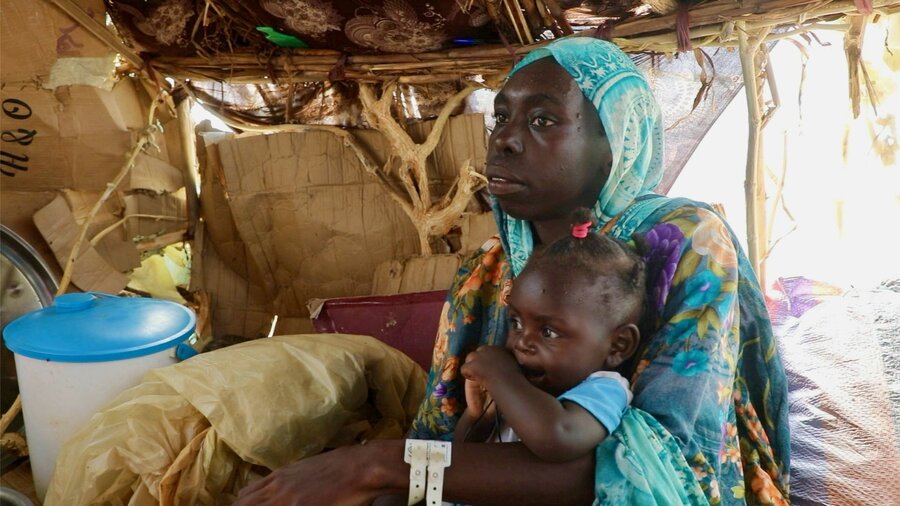 They arrive in Chad by the thousands, the vast majority women and children crossing a desolate wind-swept border from Sudan. Some come on rickety carts and vehicles piled high with hastily gathered belongings; others by foot, with just the clothes on their backs. 
Many also bring with them horrific tales of killings and other abuses by assailants they cannot forget.  "They took everything," said 23-year-old Hiba from Sudan's West Darfur region  (her real name has been withheld for her protection). "Money, food, clothes. They even killed relatives, friends."
How a tea-seller escaped conflict in Khartoum
Support from World Food Programme and its partners is providing families a degree of security as they plan their next steps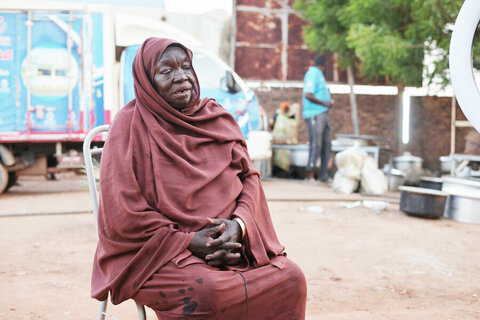 Three months of ferocious fighting in Sudan has displaced more than 3 million people, killed and injured thousands of others and fed already alarming hunger numbers, including in neighboring countries. Of those fleeing Sudan, an estimated 330,000 refugees and returning nationals have poured into Chad alone, swelling a refugee population that is already the largest in West and Central Africa. 
"The people I spoke with on the Chad-Sudan border told me absolutely heartbreaking stories of their dangerous journey, and of loved ones they lost along the way," said WFP Executive Director Cindy McCain, during a visit to Chad last week with United Nations Deputy Secretary-General Amina Mohammed.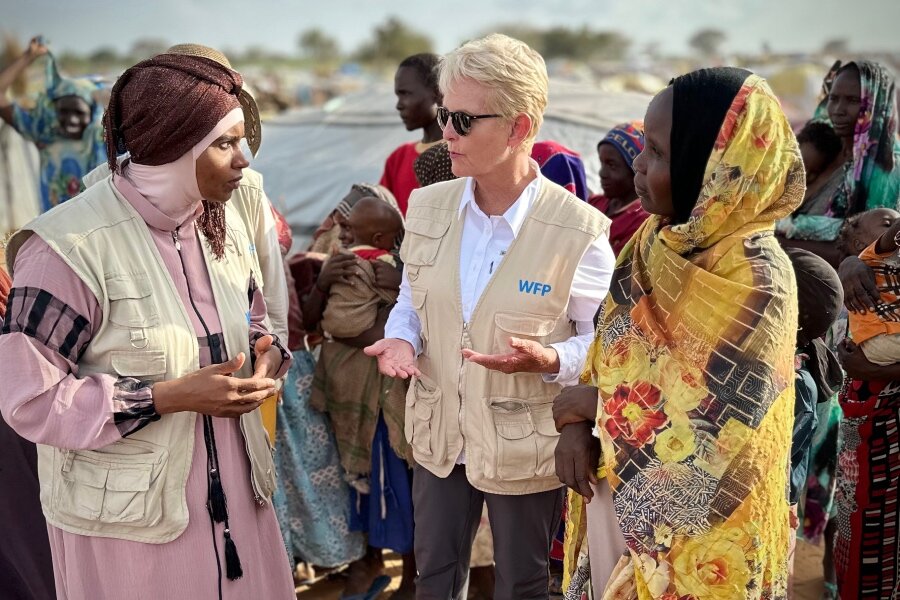 "Too many are injured and malnourished," she added. "This is the price innocent people pay for war – what these people have been through is unacceptable, and the world must step up and help them."
WFP is rapidly scaling up food and nutrition support, reaching roughly 164,000 new arrivals from Sudan to date, with plans to expand further to reach up to two million people countrywide in the coming months.
In Sudan, WFP has delivered food and nutrition assistance to more than 1.4 million people, despite daunting challenges. But continued fighting and access restrictions by warring parties make it extremely difficult for us to reach the millions more caught up in the conflict. That's especially the case in West Darfur, where there are alarming reports of atrocities against civilians.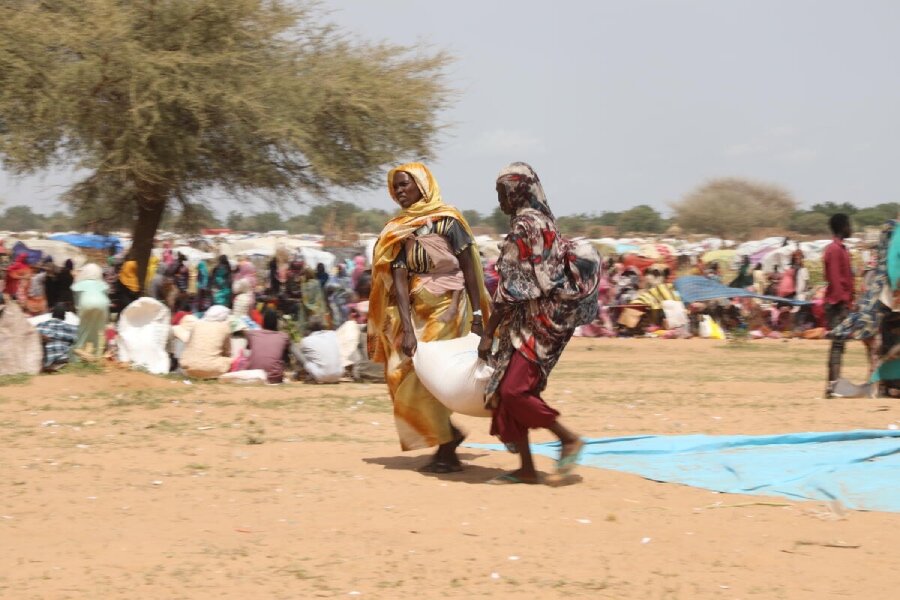 With fears that Sudan's conflict could escalate further, potentially destabilizing the broader region, support for WFP food assistance in places like Chad – which can help maintain peace and stability – is more important than ever. 
"The global community faces a decision point," said McCain. "We either act now and stop Chad from becoming another victim of this crisis that has gripped the region, or wait and act when it's too late."
Today, the mounting needs far outpace our available resources. In Chad, WFP plans to reach 2 million refugees and vulnerable Chadians with emergency assistance. But we cannot even assist half of them due to insufficient funds.


"In all my years with WFP I've never seen crises at this level with such little financing," said WFP's country director for Chad, Pierre Honnorat.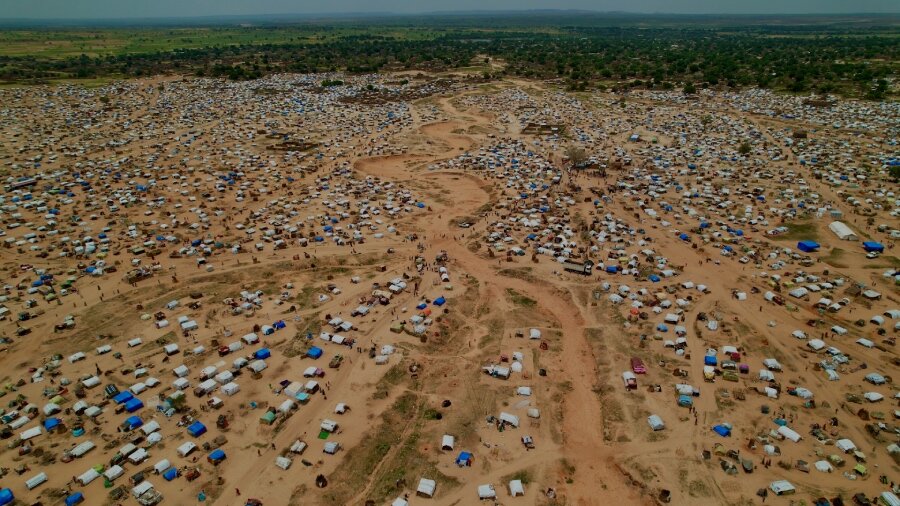 Some of the new arrivals are severely injured, some children so malnourished it is too late to save them. Meanwhile, seasonal rains in Chad risk cutting off key supply routes for food and other life-saving humanitarian supplies.
"It's no longer about giving them hope or safety," Honnorat said. "They need to eat every day. The situation is really critical."
Even before Sudan's conflict broke out, Chad faced soaring hunger. Today, a projected 1.9 million people countrywide are struggling with severe food insecurity during the June-August lean season between harvests. Around 1.3 million children are acutely malnourished, with some of the highest rates in refugee communities. 
Many of Sudan's newly displaced have ended up, for now, in camps around the eastern Chadian border town of Adre.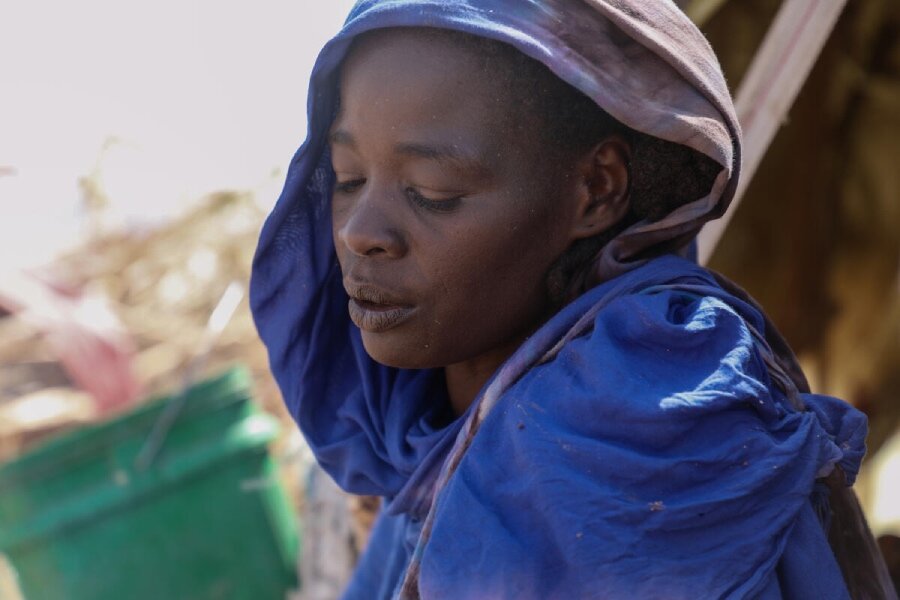 Children chase each other around the newly erected stick-and-tarp shelters that dot a desert landscape recently greened by rains. Women in colorful robes wait patiently for WFP food distributions.
Inside her tent, Hiba cradles an infant daughter as she recalls her family's flight to safety from West Darfur's capital of El Geneina, where some of the worst violence has occurred. 
"They did such horrible things," she said of the attackers, adding, "the most important thing is health and security – and even more important is food." 
SOFI report: Conflict and climate change reduce access to food and increase hunger
World Food Programme regional directors make case for funds to boost both emergency response and resilience-building programmes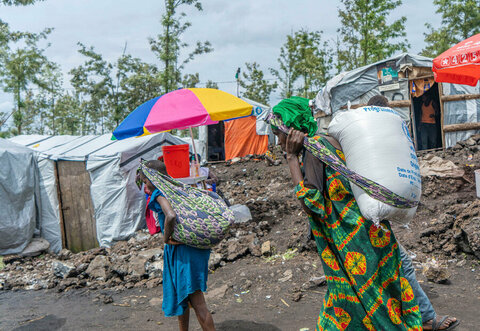 "We can see that they have suffered, many lost family members," said WFP's  Honnorat of the new arrivals, roughly 90 percent of whom are women and children. 
"You don't even dare ask that, 'Where are the men?'" he adds.  "You know the answer from others – that often they were killed."

Abuobida, whose last name has also been withheld for his protection, counts among those men who made it out of Sudan alive. Like Hiba, he is also from El Geneina. He too lost friends and family in the fighting.
Sudan's crisis sends hunger shockwaves across the region
Amid soaring funding needs and displacement, the World Food Programme aims to reach millions of people affected by the conflict with ready-to-eat meals, nutritional support and cash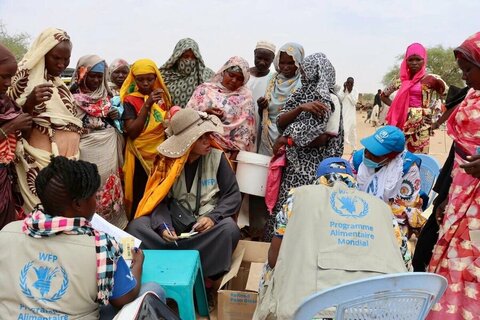 "They came to kill people, so they were on the road with motorbikes, with guns and with cars," he recalls. "They entered houses and they took people's things."
During his journey to safety, he saw dead bodies along the roads. Abuobida arrived in Adre last month, alone and destitute. His family later joined him. 
He points to a small sack of sorghum and a pile of clothes inside the family's tarp tent. "We don't have anything else," he said.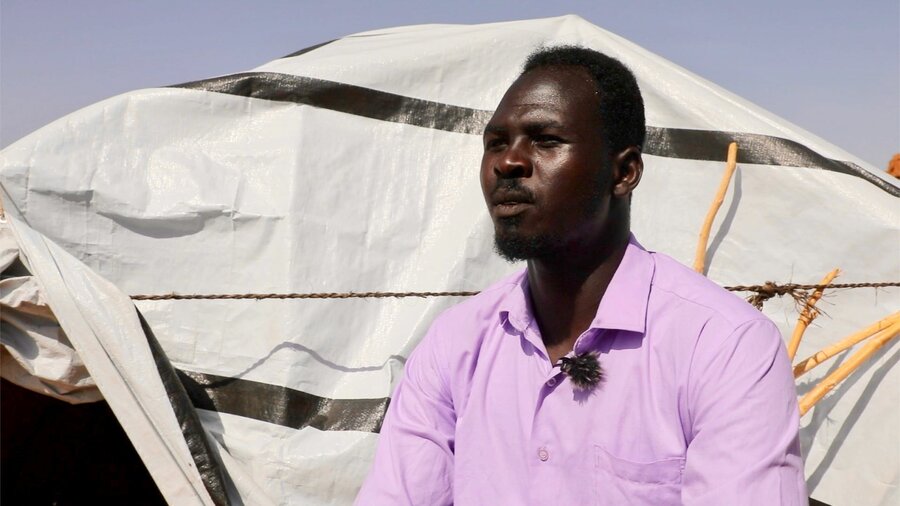 Many of those arriving have serious injuries. Children especially are malnourished. The most severe cases are hospitalized, with WFP providing temporary units for a makeshift hospital and medical logistics. But for some of the sickest, it's too late. 
"Every week, children are dying," said WFP's Honnorat, stressing the importance of early malnutrition prevention and treatment.  
As Sudan's conflict enters its fourth month, there is no reprieve either for Chad. 
"It's a serious crisis," Honnorat added, "and the problem is many more people are coming." 
WFP urgently requires US$157 million to assist some 2 million people in greatest need in Chad and to stabilize a deteriorating situation. 
Now is the
time to act
WFP relies entirely on voluntary contributions, so every donation counts.
Donate today