Dhaka, Bangladesh: WFP responds to coronavirus-driven urban hunger
The World Food Programme is providing cash assistance as lockdown measures exacerbate poverty
, Seetashma Thapa
Dhaka, the capital of Bangladesh — also known as the world capital of rickshaws — is one of the world's most populous and densely populated cities. And cities are the epicentre of the coronavirus pandemic which is causing a rise in acute hunger, accounting for more than 90 percent of cases worldwide, according to a report published by the UN last week.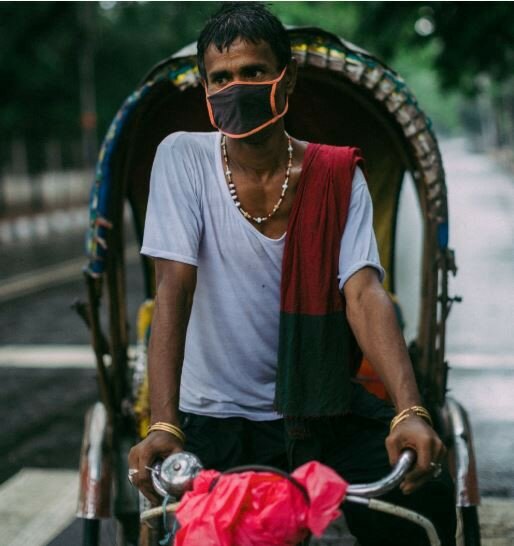 "This is an incredibly difficult time for us all," says Kabir, a rickshaw driver from Dhaka. "I make less than half of what I used to because of this lockdown and I feel helpless."
Urban hubs are driving a rise in acute hunger globally — the World Food Programme (WFP) estimates the number of acutely food-insecure people could increase by 80 percent to 270 million by the end of the year in the 79 countries where it works. (Before COVID-19, the figure was 149 million people.)
The city of more than 18 million has the greatest number of COVID-19 infections in Bangladesh where, at the time of publishing, there have been more than 242,000 recorded cases.
The Urban Food Assistance Programme is funded by USAID (the United States Agency for International Development) and implemented by WFP. Around 50,000 people living in Kalyanpur and Sattala Bosti in Dhaka receive assistance.
Kabir says he was busy before the pandemic crushed his ability to earn a living — on a mere US$3 to US$5 a day, he was able to provide for his family of five.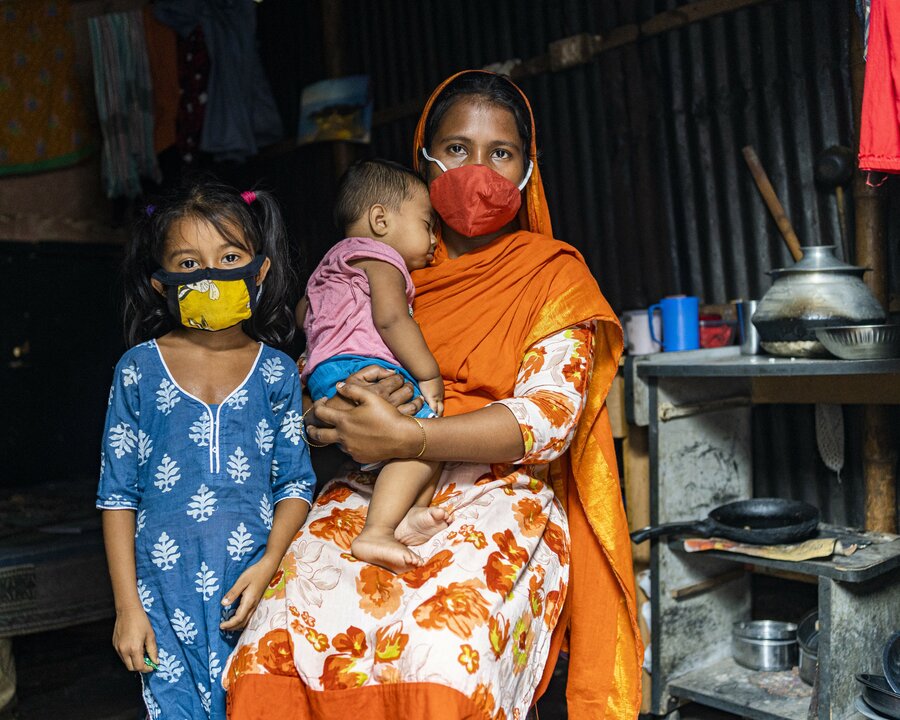 Unskilled, low-income, daily-wage workers are the backbone of the informal sector which accounts for around 86 percent of the Bangladeshi workforce.
According to the South Asian Network on Economic Modelling (SANEM), Bangladesh's poverty rate may double to 41 percent as a result of the pandemic.
Hossain is one of the many residents living in Kalyanpur who is struggling to cope with the pandemic's impact on incomes. Most of his neighbours, who worked in garment factories, or as construction labourers, carpenters and mechanics, are currently unemployed and living in extreme poverty.
"We received rice, lentils, cooking oil and fresh food including vegetables and eggs," says Hossain. "Now, I have enough to feed my family for at least a month. We no longer have to go to the streets and beg for help."
During the initial days of the lockdown, many slum residents, mostly day-wage labourers, were forced to beg for food.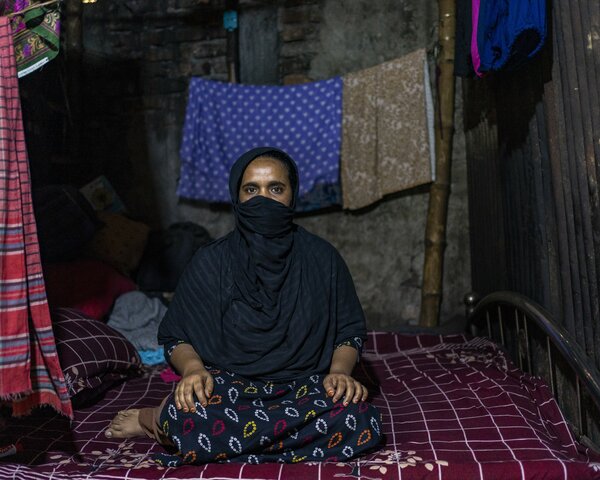 Abu Kalam worked in Dhaka as a mechanic before he lost his job. "I have nothing left anymore — even the house that I made with my savings has been washed away by the floods," he says. "My wife's received some money from WFP and we are surviving on that."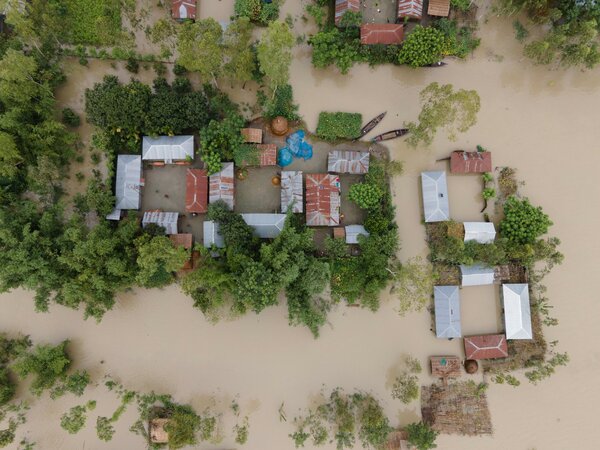 People living in flood-prone river zones are among 'climate refugees' who head to Dhaka for better opportunities.
However, the pandemic has ripped their dreams apart and compelled them to return home, and in the middle of the floods, empty-handed.
The Urban Food Assistance Programme has been funded through the United States Agency for International Development. The Forecast-based Finance Project which assists flood-affected people is supported by Korea and Germany.