Fear and hunger: Two months after the Türkiye-Syria quakes
Four women, including one WFP staffer, recount how their families survived the disaster - and what keeps them going
, Neda Mobarra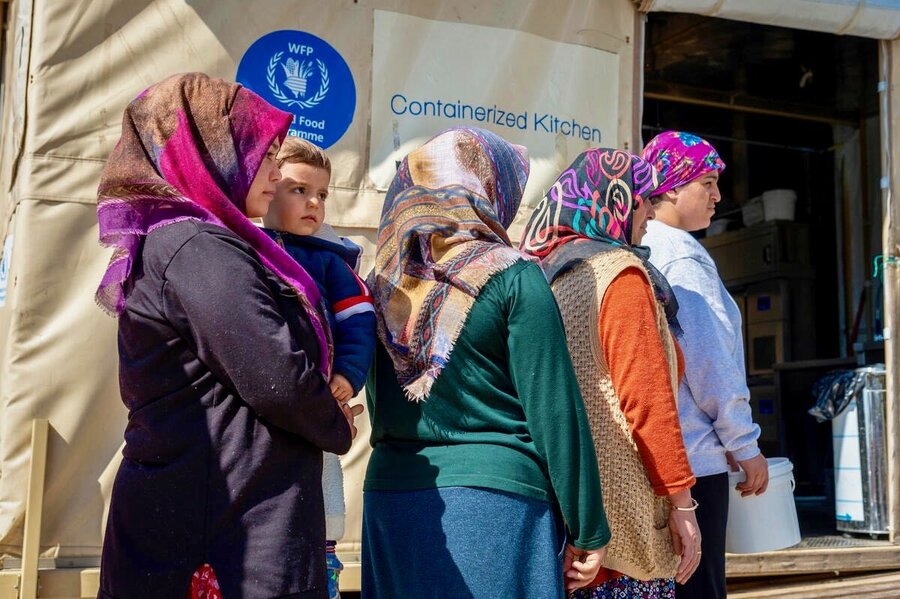 Safa lost her husband and her home. She and her five children now sleep under a railway bridge. Muna Qarmou can't even afford a jar of marmalade for her family. Ghufran Shehneh still hears traumatized children crying out: "earthquake, mom!" – even now things are calm. 
Two months after massive earthquakes struck early February near the Türkiye-Syria border, these women count among millions still reliving the trauma – and struggling to move forward. The disaster killed 55,000 people and left more than 1.5 million homeless, many struggling to make ends meet amid soaring prices.
For quake survivors in northern Syria, it added another layer of misery, after more than 12 years of conflict.
World Food Programme (WFP) staff are also reeling from the fallout, even as they continue working marathon hours to support the humanitarian response. Today, WFP's food assistance reaches up to 3.7 million quake-affected people in both Türkiye and Syria.
"I feel I need to support my brothers and sisters in both countries," says Necva Baykuş, a logistics associate for WFP's northern Syria operations, based in the Turkish border town of Rehanli.
Baykuş lost family members, childhood friends and her home to the earthquakes – along with a beloved WFP supervisor, Senior Logistics Associate Levent Kucukaslan. Even so, she keeps going.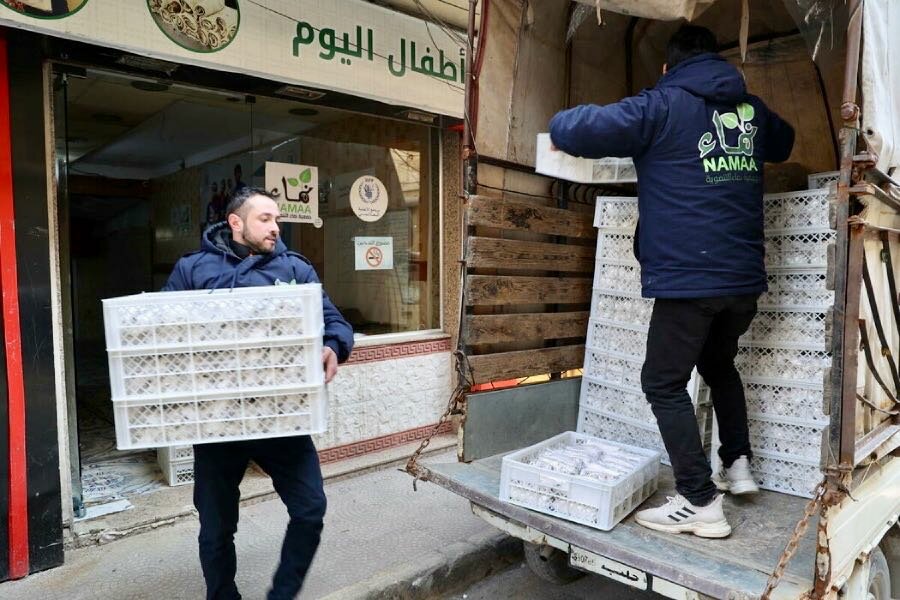 "I'm just starting to realize what happened," she says. "It's not easy but we are saving lives." 
Her work is making a difference, helping to ease the immense hardship endured by fellow survivors like Safa, Muna and Ghufran.
Safa – who asked us not to use her real name – works for a WFP partner organization, which has been distributing food to earthquake survivors.
Muna and Ghufran receive WFP assistance they consider vital for their families' survival. All these women lost their homes and loved ones to the quakes.
Here are their stories, in their own words: 
Safa, widow and mother of five – Aleppo, Syria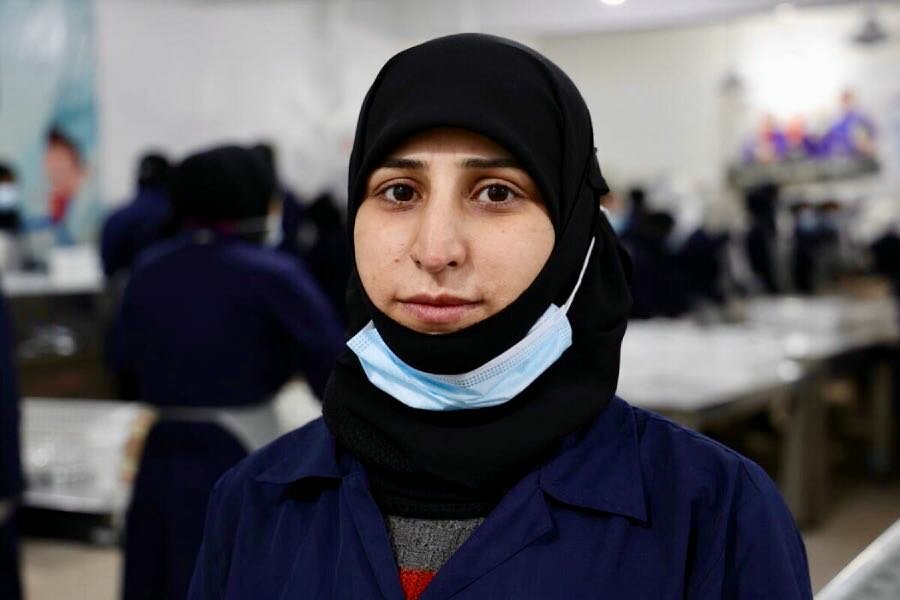 My husband was killed by the earthquake. It was a horrible time for my five children. 
When the earthquake struck, it woke us up. We wanted to escape the apartment but the main door didn't open.
We cried for help. Someone finally forced the door open and we rushed into the street.
Since then, we've sheltered under a railway bridge. We have nobody to support us.
Things are even more expensive than usual – there's no mercy for displaced people.
Yesterday, I went to buy a bundle of parsley. It costs 1500 SYP (roughly 60 US cents). I couldn't afford it. 
I was extremely happy when my supervisor contacted me and asked me to report to duty. I was like a drowning person who found a straw to hold.
This way I can earn some income to support some of my family's basic needs. Before, we couldn't even afford bread.
My children are sick. They still talk about their father dying as if it is happening now. When I hear them, I start to cry.
Muna, mother of six - Aleppo, Syria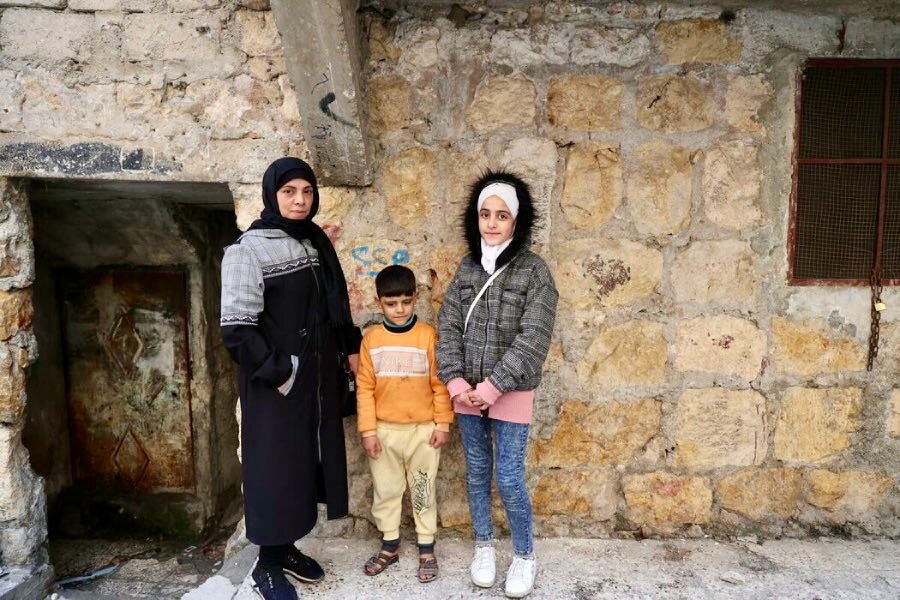 We used to have some hope, but now no one knows what will happen. 
We were sleeping when the earth started to shake. We ran downstairs, terrified and crying. The second earthquake hit as we came down the stairs.
We found shelter in a mosque, which was freezing cold. We were scared to stay at home.
Before the earthquake, life in Aleppo was already expensive. Now, it's even harder and more painful.
Prices keep going up and we are no longer able to afford anything – even my children's wish for simple things, like a jar of marmalade. We can't afford heating fuel.
Our life is just fear, cold and a lack of everything. People need assistance here like never before.
Since the start of the year, I've been receiving monthly food assistance from WFP (usually consisting of vegetable oil, sugar and dried goods like grains or pulses). This is a big support. 
Ghufran, mother of three – Aleppo, Syria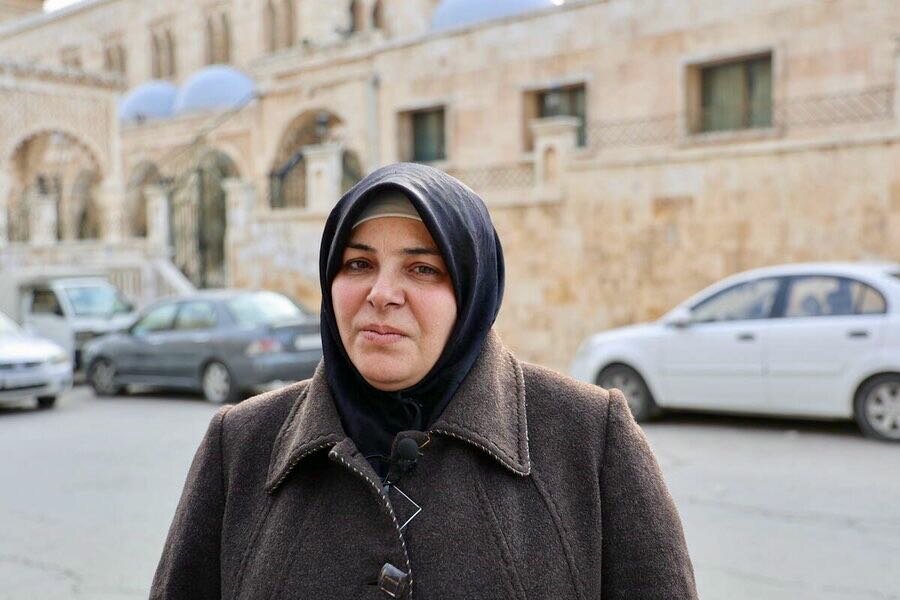 When the earthquake hit, I rushed downstairs to the street with my children. We were terrified. I even forgot to put on my shoes.
The street was full of people. The destruction to our building was huge. People thought it was judgment day.
When the quake ended, I returned home. There were huge cracks in the walls and the balcony was destroyed. I stuffed a few things into a bag and we went to a mosque [for shelter]. 
Since we have no jobs and we're displaced, WFP's assistance is a lifeline. 
The psychological impact on my children is huge. They scream: "earthquake, mom!" every now and then. But there are many worse cases – infants who lost their parents – which breaks my heart.
Now is the
time to act
WFP relies entirely on voluntary contributions, so every donation counts.
Donate today