Haiti: 'I spent all day hiding under my bed. They spent all day shooting'
Food security caught in the crossfire as people reel from gang violence alongside rising prices, climate shocks and the Ukraine-crisis ripple effect
, Theresa Piorr
When Christina woke up after hearing gunshots at 5am on a Monday in May, she decided to hide under her bed to try and keep herself and her unborn baby safe. 
"I lay flat on my stomach even though I was pregnant," she says. "I spent all day hiding under my bed. They spent all day shooting."
We meet at a World Food Programme (WFP) emergency hot-meal distribution hub in Tabarre, a commune of Port-au-Prince, where gang violence has forced thousands of people to abandon homes over the past two months.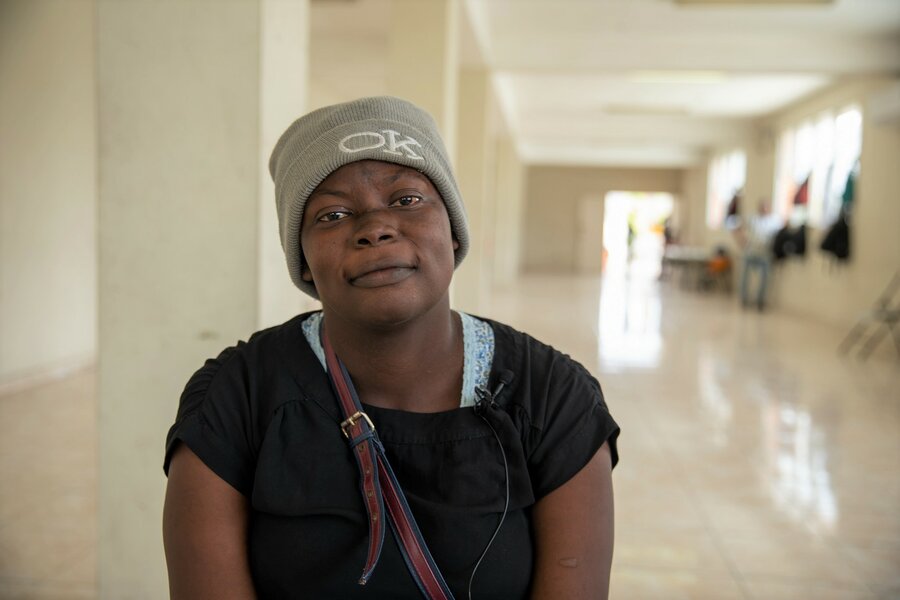 Livelihoods are caught in the crossfire across Haiti as violence restricts access to the capital: 1.3 million Haitians are at risk of severe hunger – level 4 on the Integrated Food Phase Classification, the global standard for measuring food insecurity; 4.5 million are at risk of hunger at level 3+, nearly half the population. 
The complete blockage of the road leading to the southern peninsula, for a year now, has cut off 3.8 million people living in the departments south of Port-au-Prince.
"There are refugees scattered everywhere, especially in public places," says Michel Jean Baptiste, an officer from Haiti's Civil Protection Directorate.
WFP has assisted more than 62,000 people with emergency assistance in the metropolitan areas this year, with over US$4.1 million in cash assistance. It plans to assist a further 145,000 in the coming months. Since mid-May, WFP has provided 44,000 hot meals to families who have been displaced by gang violence. Additional emergency cash assistance for 4,500 people is set to start this month.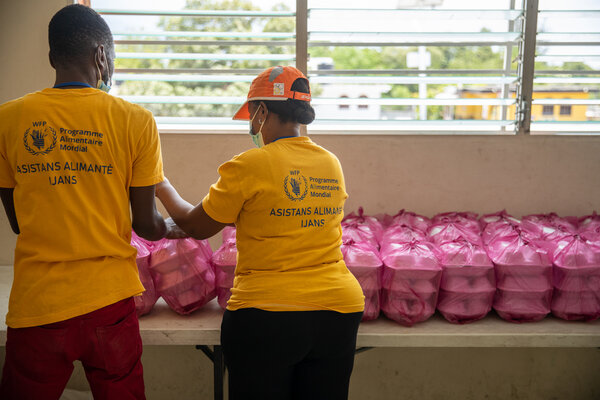 ---
In spite of the gunfire, Christina made for the door. "It was the exact moment I left that they set my house on fire," she says. "The stores were closed, we couldn't find water. We couldn't eat, we couldn't drink. The situation was very serious, they shot a lot. People helped me in a community centre in Clercine."
With ongoing political instability, nearly a year after the devastating 7.2 magnitude earthquake that struck the country on 14 August, Haiti is in a highly unstable situation. 
"Large parts of the population have been cut off from the economic heart of the country," says Jean-Martin Bauer, WFP's Country Director for Haiti. "We are seeing hunger rise significantly in the capital and south of the country, with Port-au-Prince being the hardest hit. This comes at a time when Haiti is already dealing with the effects of COVID-19, recent natural disasters, high inflation, and rising costs as a ripple effect of the conflict in Ukraine."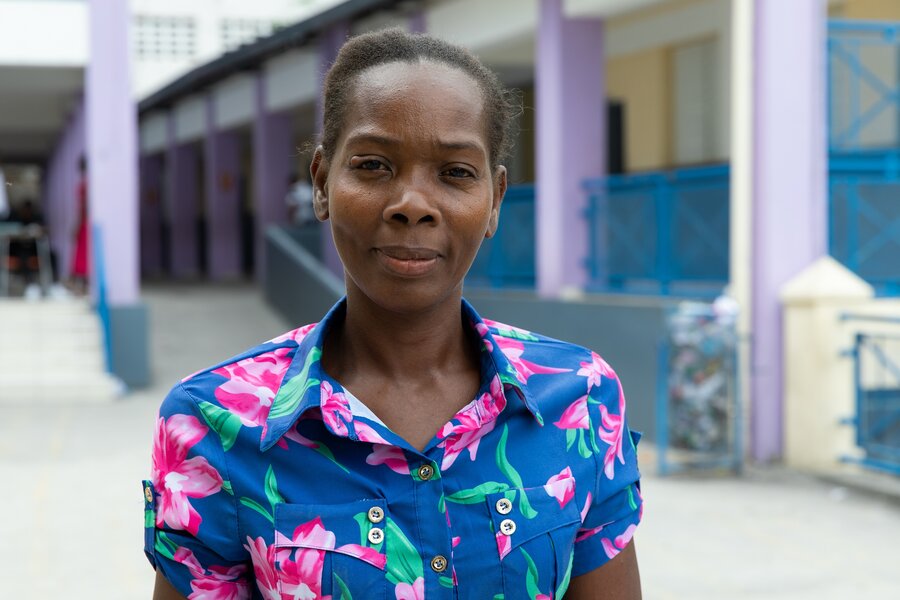 Rises in the prices of food, fuel and fertilizers since the start of that war are worsening a global hunger crisis of record needs and pushing Haitians to the brink of disaster, with gender-based violence and exploitation leaving people in a state of terror.
For a measure of the chaos, many hospitals and schools in Port-au-Prince have been closed after attacks.  
Parents are afraid to take their children to school, says Romual, a teacher: "Gunshots everywhere, sometimes we don't know where the bullets are coming from, they can land in the schoolyard or in a classroom." 
This means that those children may lose out on the only meal they are guaranteed daily in the school canteen.
"Sometimes we ask the children if they had a meal before coming to school, they say no, they didn't eat before coming," she says.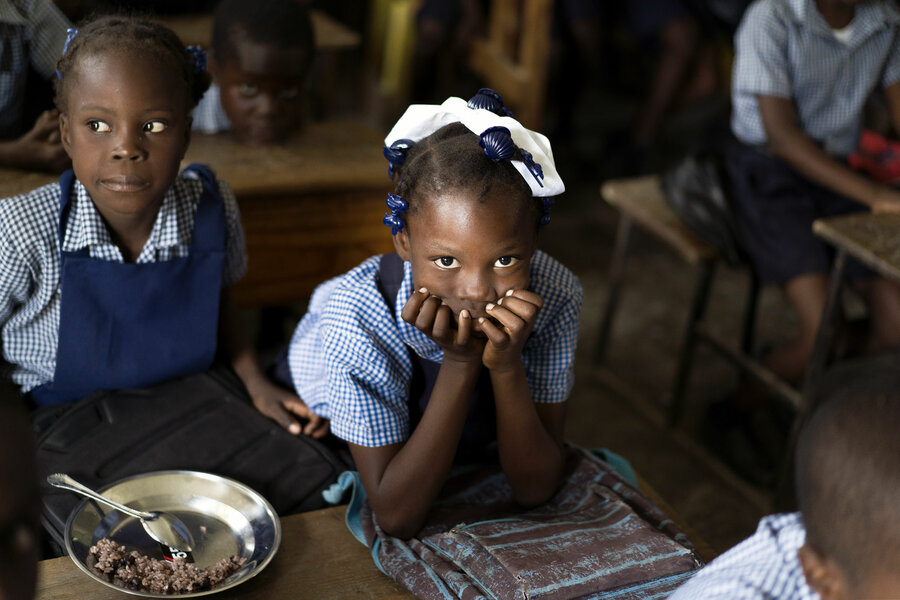 WFP has been able to continue to assist schools in affected areas with at least one cycle of food assistance. Last month, it provided food support to 10,000 students completing end-of-year exams in June. This is part of the organization's strategy to regain access to communities in and around the metropolitan area, which have been severely affected by gang violence, while supporting the Government strategy to reduce violence by reactivating school canteens.
Despite the volatility around Port-au-Prince, WFP is overcoming access issues and continues to support people in the metropolitan area with emergency assistance and school meals, using maritime routes and UNHAS (the UN Humanitarian Air Service, which it manages) to reach the rest of the country.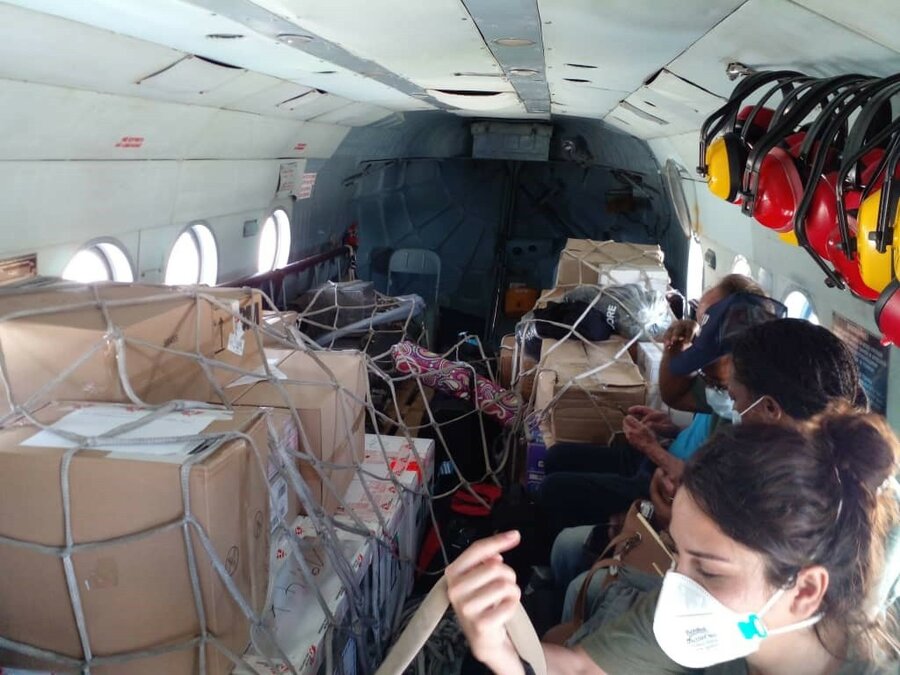 But even that service is under threat. "Without adequate funding, UNHAS faces imminent closure by the end of the month," warns Bauer. "Ultimately, this puts not only WFP's assistance but humanitarian operations across the country at risk."
For her part, Christina is pleased to have found safety. "I had to give birth in this place, I was hungry," she says. Eventually, "I got assistance from WFP who helped me to find something to eat."
For the 2021-22 academic year, more than 357,000 students received healthy school meals in Haiti every day thanks to our supporters from Canada, the Education Cannot Wait fund, France and USDA.
In 2022, WFP's emergency assistance in Port-au-Prince is supported by ECHO, Canada, Germany, and the Haitian Government (Fonds d'Assistance Économique et Sociale) through funds from the International Development Bank. 
Now is the
time to act
WFP relies entirely on voluntary contributions, so every donation counts.
Donate today