SOFI report: Record hunger on the rise, UN study says
WFP and FAO among agencies warning 828 million people are hungry as war in Ukraine sends food, fuel and fertilizers prices rocketing
, WFP Staff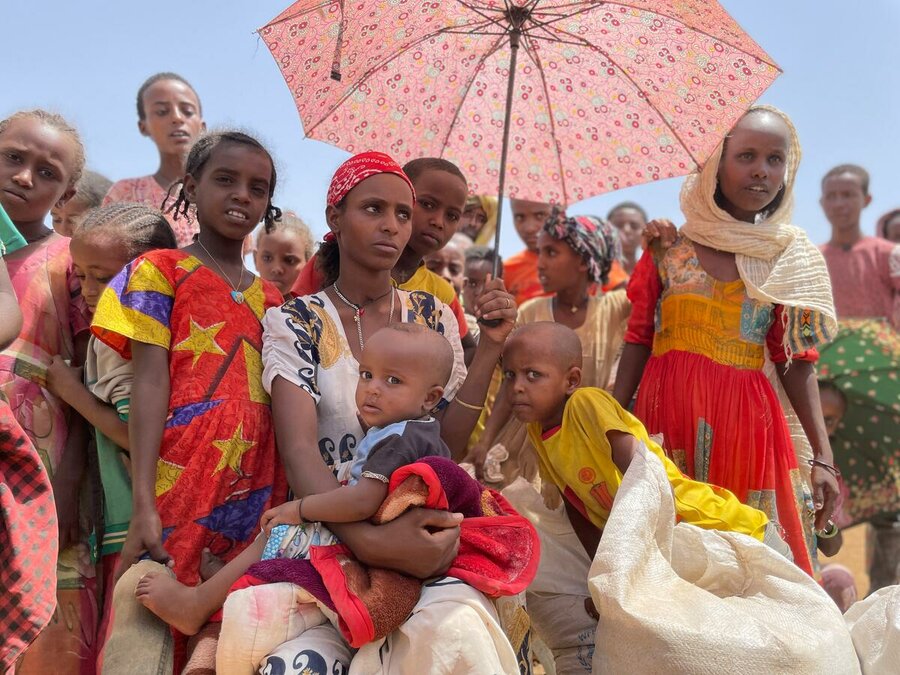 Global hunger is at record levels and rising, according to the latest figures from the UN.
Up to 828 million people went hungry in 2021, the 'State of Food and Nutrition in the World 2022' (SOFI) report reveals, an increase of 46 million on the previous year and an increase of 150 million people since the start of the COVID-19 pandemic.
The study – published Wednesday (6 July) by the Food and Agriculture Organization of the United Nations, the International Fund for Agricultural Development, UNICEF, the World Health Organization and the World Food Programme (WFP) – paints a grim picture of food security globally.
It follows a WFP red alert of 'catastrophic hunger', with 'hard-earned development gains being reversed as the ripple effects of the war in Ukraine is felt across continents. 
"A staggering 50 million people in 45 countries are just one step from famine," said WFP Executive Director David Beasley. "There is a real danger these numbers will climb even higher in the months ahead." 
Conflict, climate extremes, economic shocks and growing inequalities have combined to push an unprecedented number of families into hunger. 
"Global price spikes in food, fuel and fertilizers that we are seeing as a result of the crisis in Ukraine threaten to push families around the world into famine. The result will be global destabilization, starvation and mass migration on an unprecedented scale. We have to act today to avert this looming catastrophe," Beasley added. 
Climate risk insurance: Preventing hunger from taking hold when disasters strike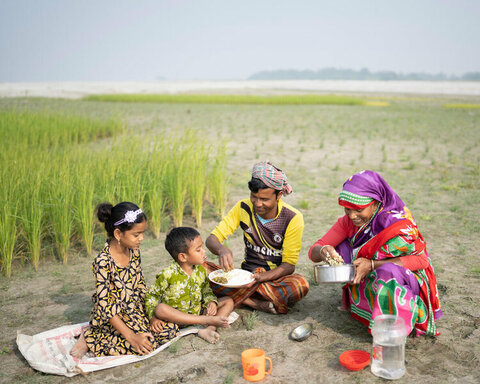 The number of people unable to afford a healthy diet around the world rose by 112 million, to almost 3.1 billion in 2020, the report says.
People not being able to afford the diet they need for a healthy life means "hundreds of millions are at risk of falling into a vicious circle of malnutrition, ill health and poverty," said Saskia de Pee, Chief of Analytics and Science for Food and Nutrition at WFP. "In the longer term this also leads to reduced 'human capital' development, poorly nourishing the next generation."
She added: "For many it's really about how much money do you have available to spend and what can you buy with that.
"Bridging the affordability gap and mitigating its immediate consequences for food security and nutrition requires all hands on deck. Working together with governments, partners, private sector, civil society and academia across the humanitarian-development nexus, we need to strengthen agriculture, social protection, health and education systems."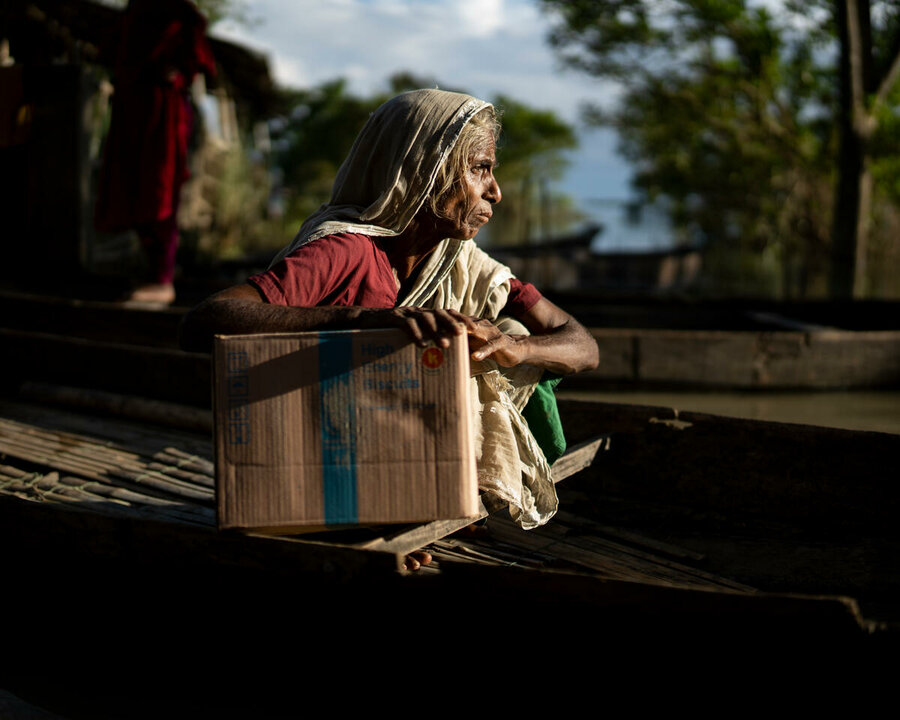 In 2021, 31.9 percent of women around the world were moderately or severely food insecure, compared to 27.6 percent of men, according to the report.
And the "nutritional needs of adolescent girls, of women, especially if they're pregnant or breastfeeding," are paramount, said de Pee. "Their diets need to have more minerals and vitamins, such as iron, zinc, vitamin B12 in them." 
She added: "People's diet costs really go up – if food already accounts for 60 or 70 percent of their expenditure, when food becomes 30-40 percent more expensive, people will start to cut back. The quality of that diet will then really not support all your needs to live a healthy, productive life." 
Access to healthy diets is set to be further restricted as income losses due to COVID-19 are yet to be factored in while inflation continues to affect consumer food prices, placing basic foods out of reach for millions.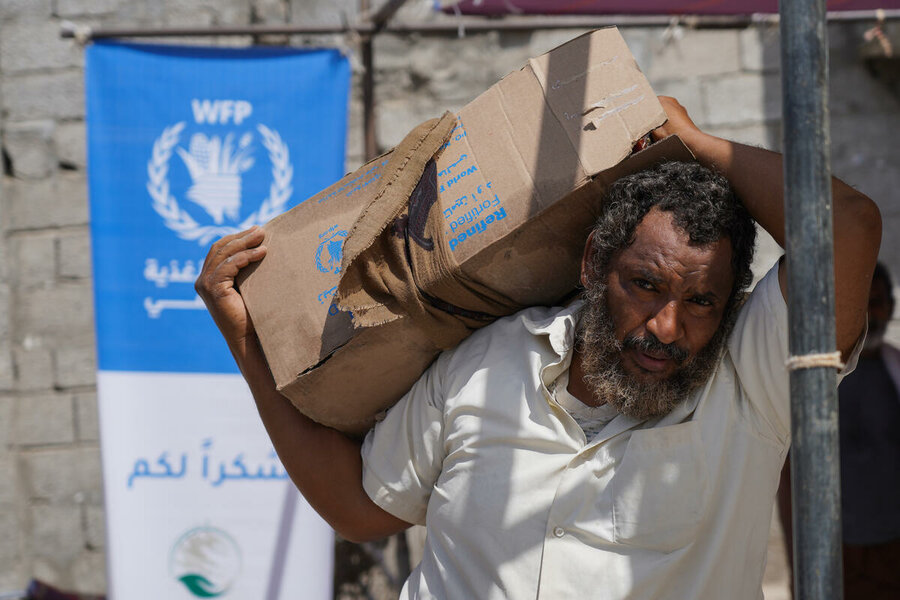 Governments must do "anything that can help stabilize prices", said de Pee: "Don't close your borders and keep the foods within the country because that creates stress on the international market as now there's less of a supply available there."
She added: "Then you want to support the population in the country so that their purchasing power doesn't drop aggressively – this means upscaling social assistance programmes, as many governments and partners, including the World Bank and WFP, did in response to COVID-19.
War in Ukraine: 'How can I sell my harvest if there's no market?'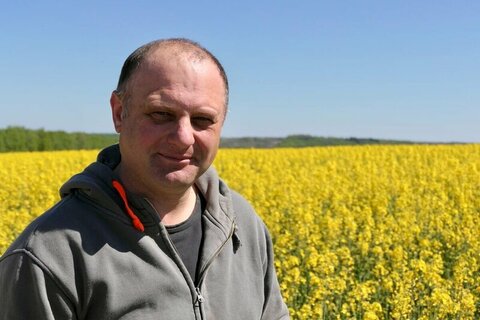 "There are also systemic problems in low-income countries with the relative cost of nutritious food being higher than in middle-income countries, indicating fragility of food systems, problems around transport and storage, as well as farmers being unable to take the risk to switch to producing more perishable crops.
"And, food fortification, which adds nutritional value to staple foods at low additional cost, should be increased, in particular for rice and maize meal."
WFP aims to reach 152 million people in more than 120 countries in 2022. The organization needs a record US$22.2 billion this year to both save and change the lives of families who need support more now than ever before, including ensuring that diets of women and children are adequately nutritious to prevent malnutrition and that treatment services are provided when needed.
Now is the
time to act
WFP relies entirely on voluntary contributions, so every donation counts.
Donate today