Here's what cash assistance really means to refugee children in Turkey
Their lives suddenly became happier after their families started receiving payments
, Deniz Akkus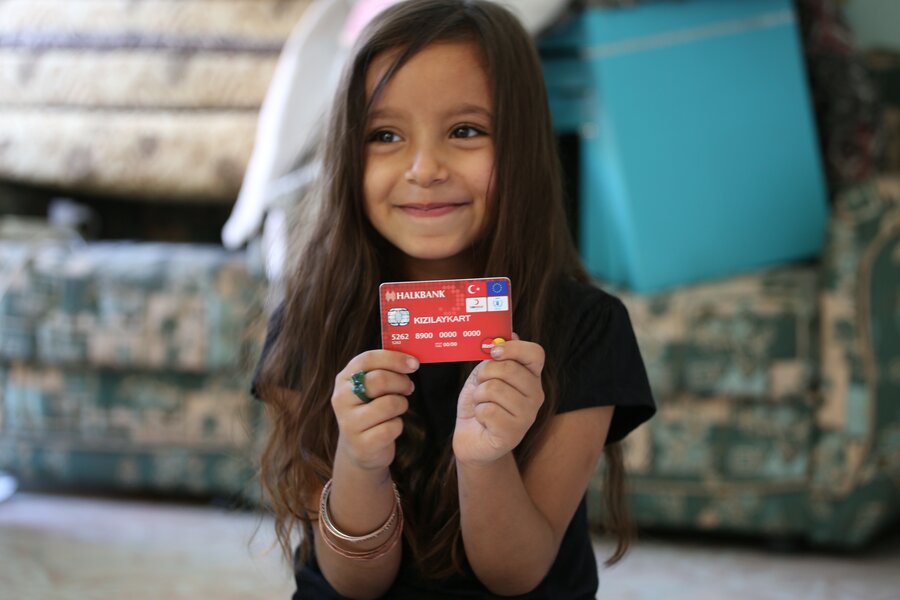 Almost half of the 3.5 million refugees currently living in Turkey are children. Just like their parents, these children are struggling to build new lives, often amid hardship. For them, even little things can turn a grey day into a golden one.
Here are some of the children whose lives suddenly became happier after their families started receiving monthly cash assistance through the EU-funded Emergency Social Safety Net, ESSN for short.
Over a million refugees are now receiving support through the ESSN. The programme provides cash to the most vulnerable refugees every month. They can spend it on the needs they prioritize. For these families, it helps restore a sense of normalcy.
Aysha
A toy can mean the world to a child. All of Aysha's toys were left behind when her family fled to Gaziantep province three years ago from Aleppo, Syria. Her parents gave her this doll as a gift after they received the ESSN assistance.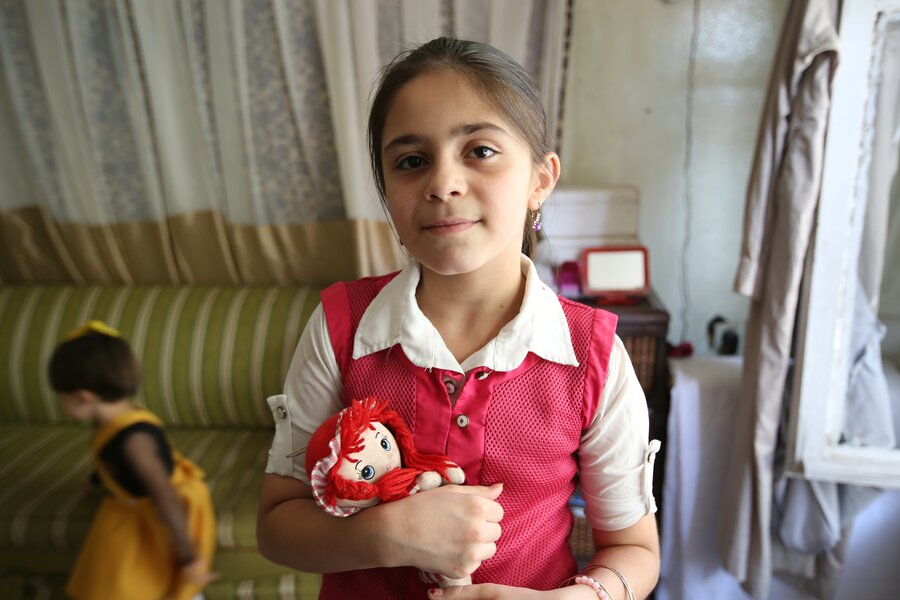 Amir
Amir loves the stories his father tells about their former life in Syria, where they had a garlic production business. The war forced them to abandon it and take refuge in Şanlıurfa. Now they buy garlic in shops, just like everyone else. Thanks to ESSN, they can afford the food that reminds them of home.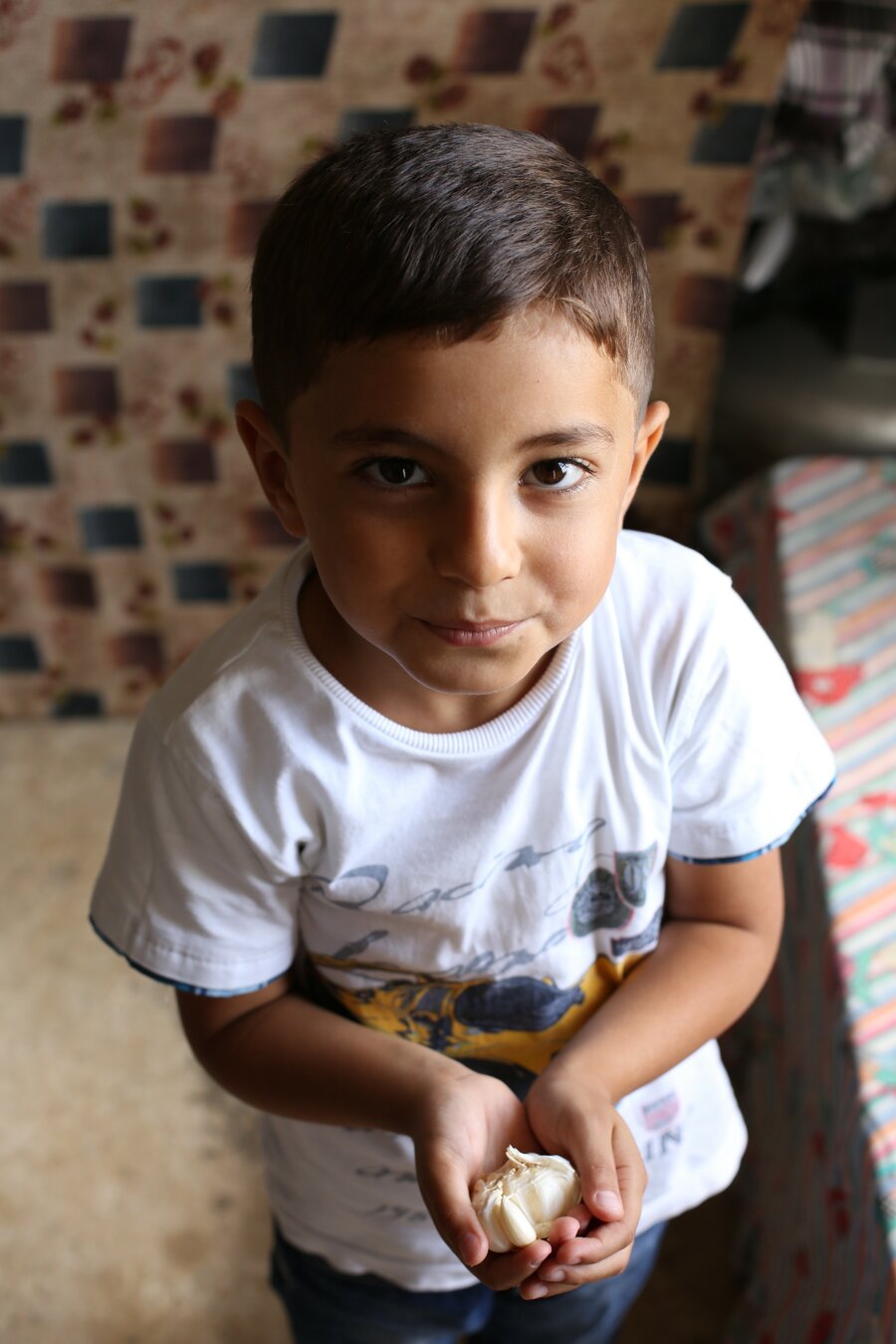 Busra and Mariam
The first time their family received cash through their ESSN card, Busra and Mariam's parents went out to buy them a treat — new clothes to wear during the Eid Al-Adha holiday. The girls were thrilled.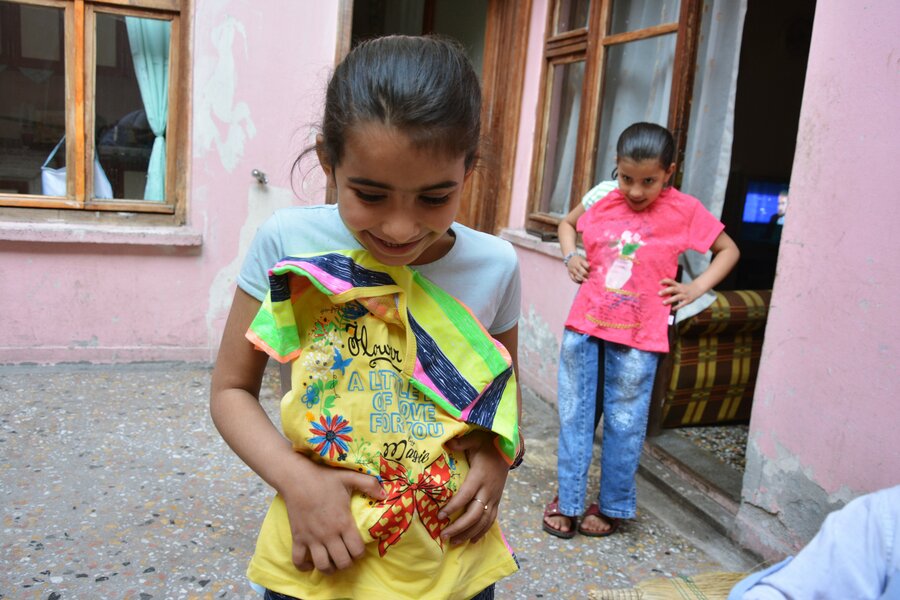 Sidra
Sıdra's father walks the streets of Kahramanmaraş, a city in southern Turkey, collecting recyclable garbage that he can sell. His earnings didn't stretch to paying the daily bus fare for his daughter to get to the nearest school. But with the help of the ESSN, he can now pay both transport and school materials.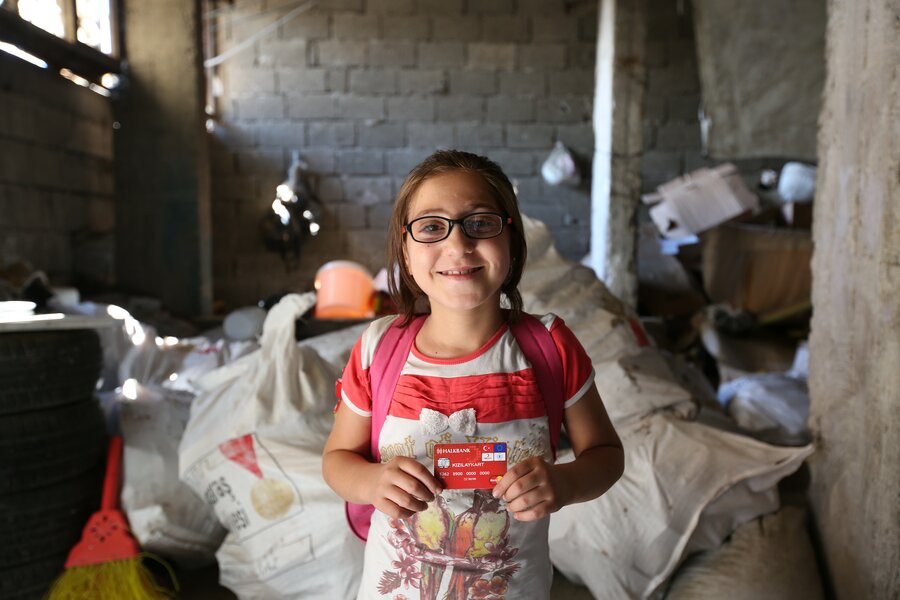 Ahmad
Ahmad is the youngest of his family, who fled the war in Syria and took refuge in Gaziantep. One of his favourite foods, corn, used to be a rare treat. With the help of ESSN, buying nutritious food for Ahmad and his two brothers is much easier now.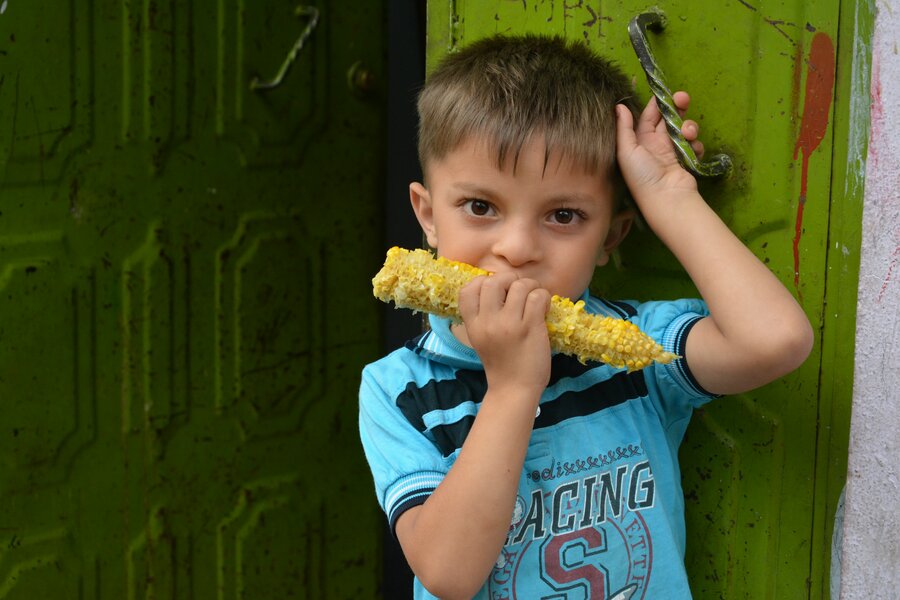 Mohammed
On a cold winter morning, Mohammed was not happy to be dragged along with his mother to the ATM machine to withdraw ESSN cash assistance. The bagel his mother bought for him changed his mood immediately.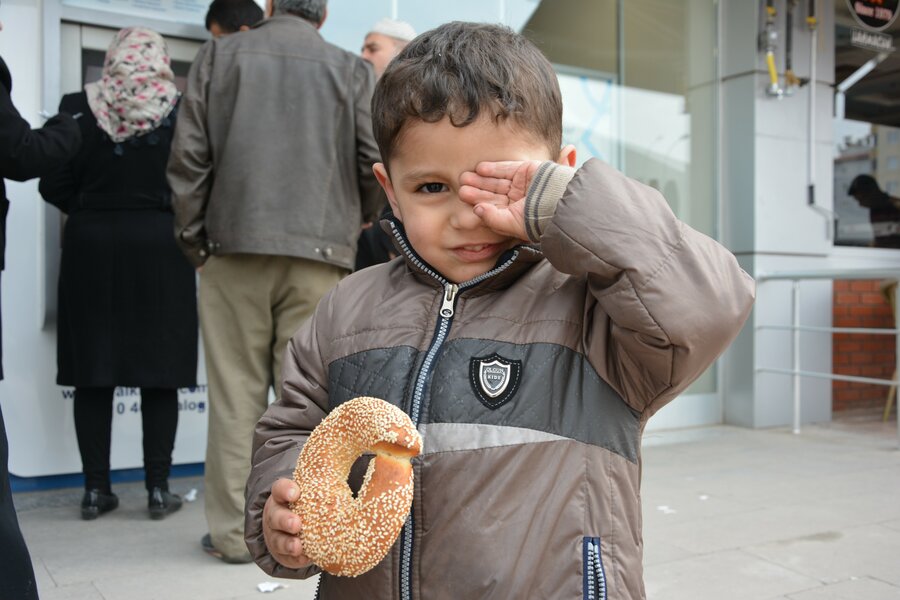 Riim
Riim, her six siblings and her mother found shelter in an abandoned shop in Şanlıurfa. They could barely pay for the electricity and for food before they received their ESSN card, which is now their main source of income.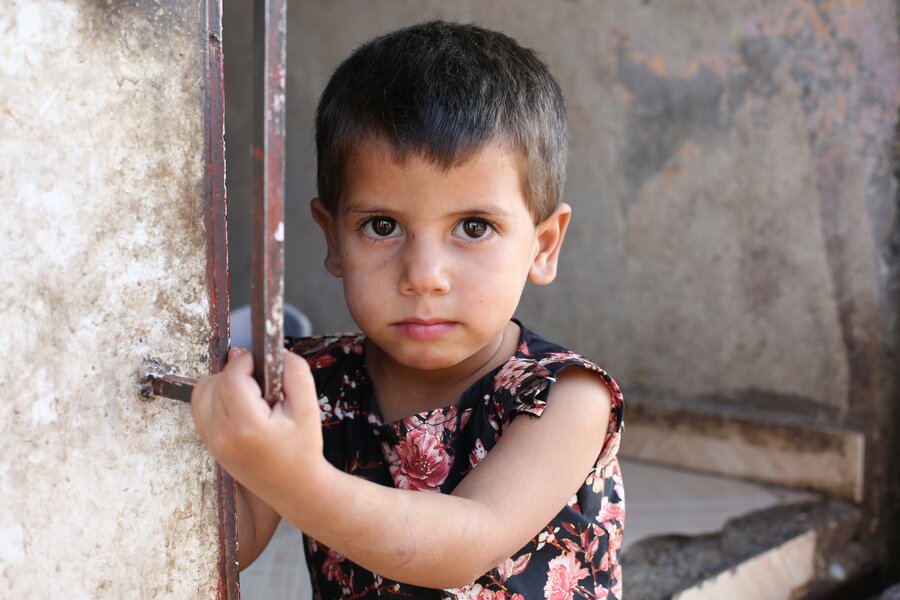 Luay
Luay's parents had built themselves a room in a cave in Şanlıurfa, in Turkey's southeast. With the cash they receive from the ESSN, it is now much easier to look after Luay, who has special needs.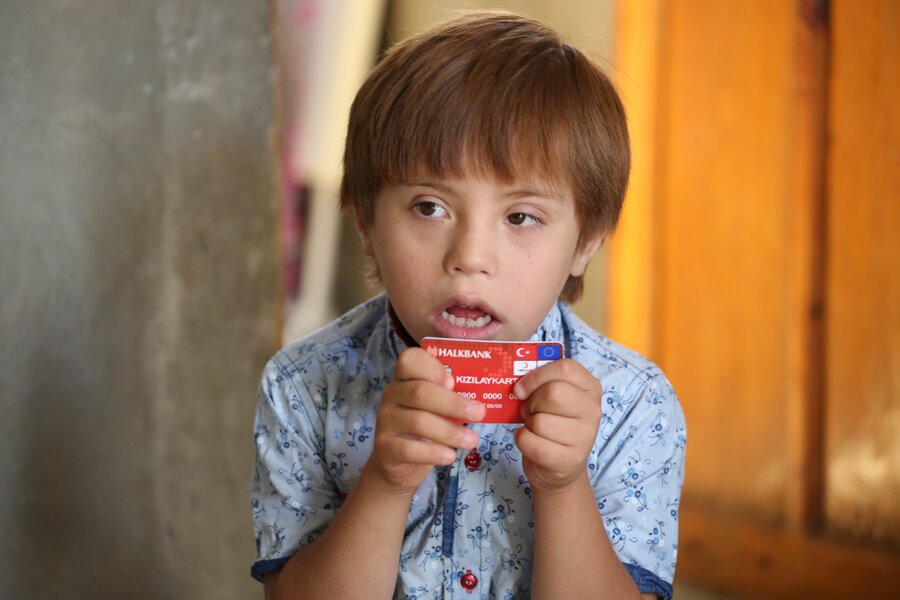 Hatice
Hatice is an eight-year-old Turkmen girl who always dreamt of having colouring pencils like her classmates at school. Her dream came true when, the day after receiving her ESSN card, her mother showed up at home with a new set of pens.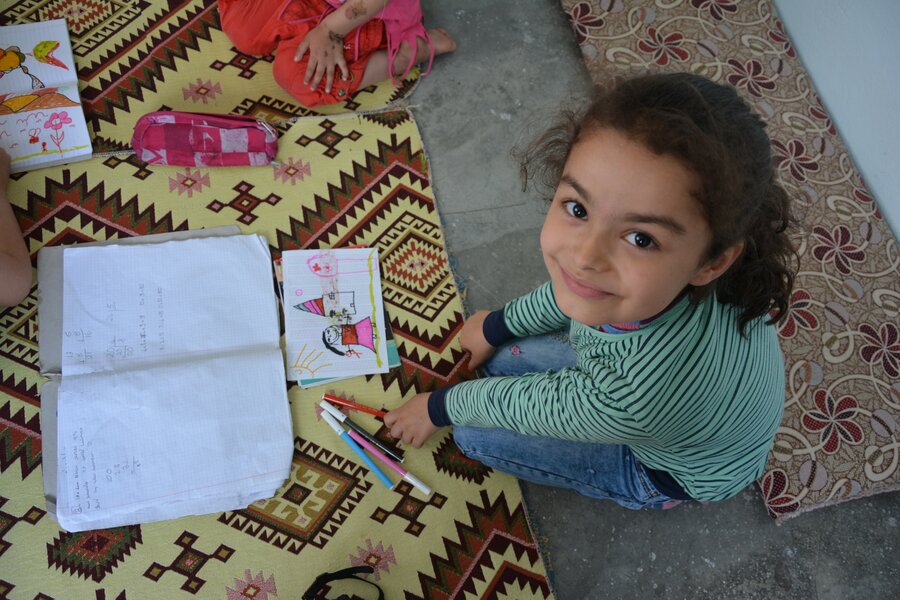 Ihlas
Ten-year-old Ihlas is the oldest son of a family of five. His parents were struggling to make a living with his father's unstable income, so they were thinking about taking Ihlas out of school so he could work to support the family. The money the family received from the ESSN helped the parents keep him in school.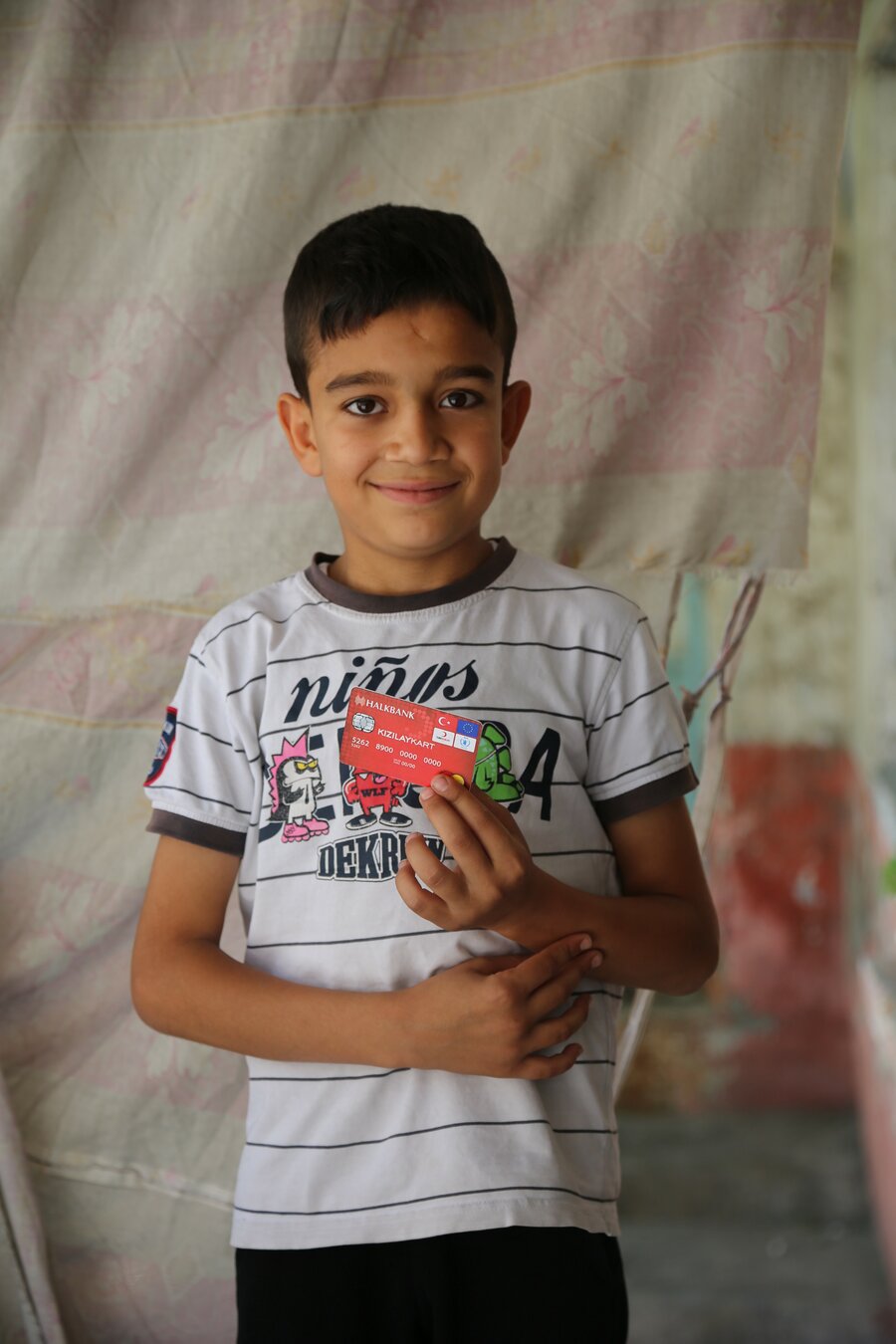 Three out of every five people supported by ESSN are children. By November, the number of ESSN beneficiaries under the age of 18 had reached over 650,000 — some 61 percent of the total ESSN beneficiaries. The ESSN programme is run by the World Food Programme and the Turkish Red Crescent, with the help of the Turkish government. After its first year, the programme now assists over a million refugees in Turkey. Learn more about the ESSN.