Kenya: Cash transfers bring relief — and goats — to drought-hit pastoralists
Country's worst drought in decades has left 4.4 million people acutely food insecure, with 1.2 million facing emergency hunger levels
, Martin Karimi
As a child growing up in the hills of Lolupe, in northern Kenya's Turkana region, Alice Ekusi recalls her pastoralist parents never had to worry about feeding their large family.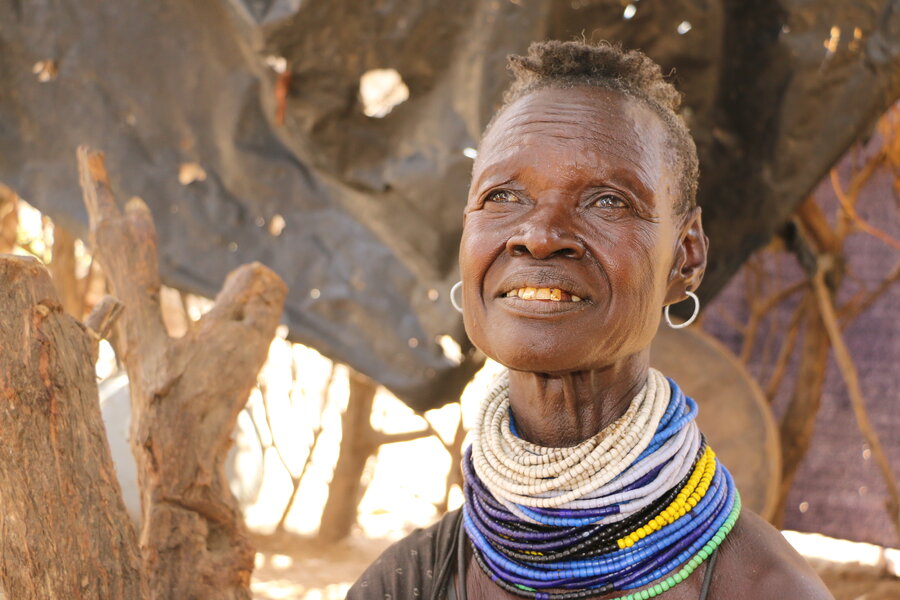 "We lived off milk and meat," Alice says of the family's livestock, mainly goats and camels, remembering a past when rains were sufficient and dependable.  "But with time, water and pasture started dwindling in the once productive hills and our livestock started to die." 
Now 60, widowed and the sole breadwinner for three young grandchildren, Alice counts among millions of Kenyans suffering the effects of the country's worse drought in 40 years.
With parched conditions shriveling grasslands and decimating their animals, pastoralists like herself have been forced to abandon a way of life that has stretched back generations. Many pan for gold in artisanal mines that today are producing less and less.
That is not the only fallout.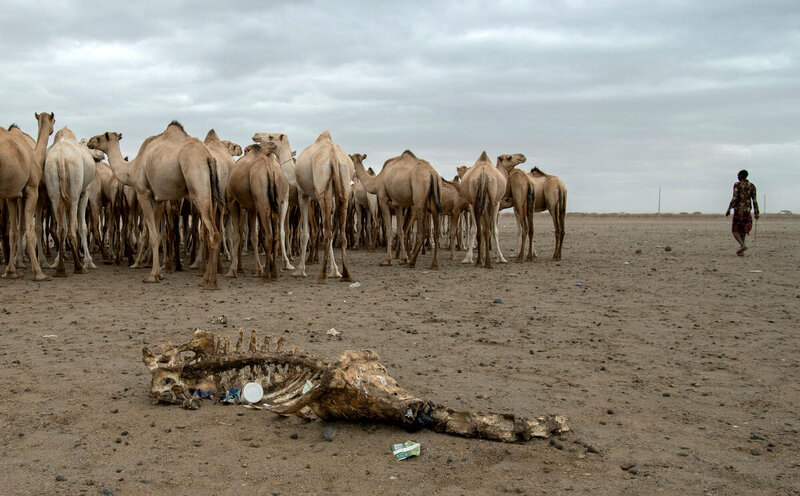 "Five consecutive failed rainy seasons have decimated more than 2.5 million livestock, the main source of food and income for pastoralists — meaning that children, mothers and the elderly don't have milk, a critical source of nutrients for livestock keepers," says Felix Okech, the World Food Programme's (WFP) Head of Relief and Refugees Operations in Kenya. 
But today, some 11,000 pastoralist families can count on one lifeline: a monthly WFP cash transfer amounting to US$54 over six months. Supported by the United States Agency for International Development (USAID), the cash allows many to buy food and other essentials, their purchases boosting the local economy as well.
The US support, along with that from a raft of other donors, has allowed WFP to provide food and other assistance to more than half-a-million drought-hit people in Kenya who are facing emergency or crisis hunger conditions — along with malnutrition treatment to nearly 600,000 children under 5 and pregnant or breastfeeding mothers in 15 drought-affected counties.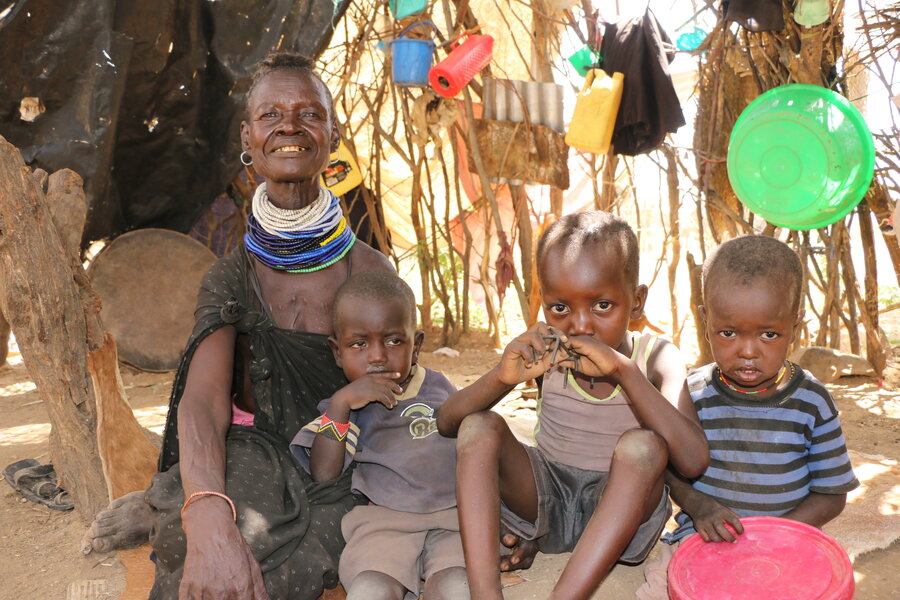 WFP is also helping families prepare for disasters to come, as a changing climate promises more intense and frequent extreme weather events. Targeting some 370,000 Kenyans, the resilience-building activities include rainwater harvesting for irrigation, beekeeping, and growing pasture for livestock and drought-tolerant nutritious crops.
For Alice, whose failing eyesight forced her to quit mining activities, the USAID-supported cash assistance—part of WFP's Lisha Jamii (Kiswahili for 'feed families) programme— is vital to put food on her family's table.
"I was selected to receive this cash because I'm an elderly person who is singlehanded taking care of young children," she says. "I don't have property or a husband to fall back on."
WFP's cash transfers will supplement the tiny income she now earns from selling firewood.
"I bought maize and beans and with a part of the cash," Alice says. "I also paid for my grandchildren's school fees so that they can continue studying."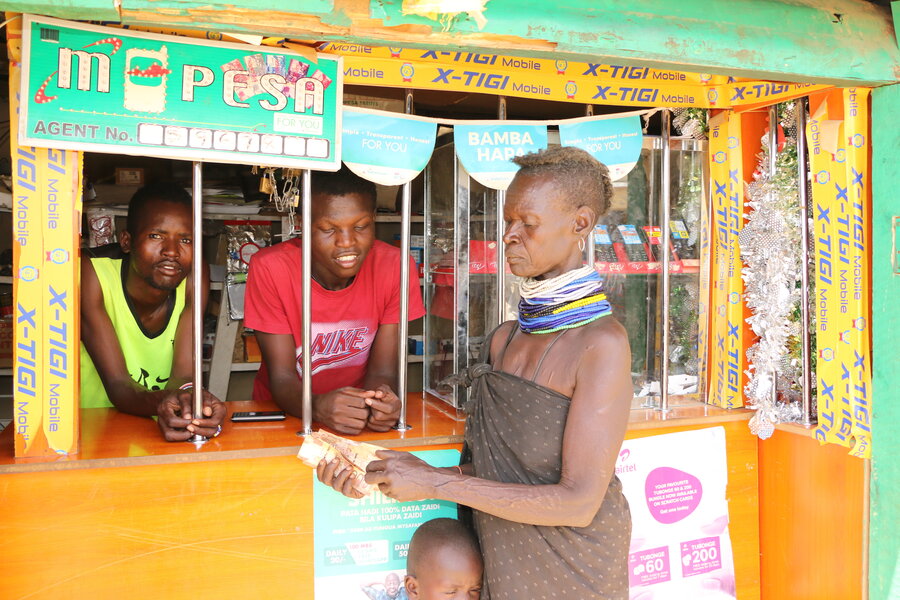 Still, Kenya's soaring food prices mean the funds can only cover a single hearty, daily meal. "The beans are already over," says Alice. "I could only afford half a bucket – beans are currently very expensive."
In the evenings, she prepares ugali, a dense maize porridge, so her family can go to bed with a full stomach. 
Alice is looking ahead: at her next cash installment, which she will spend on a goat, along with food.  
"It is in our blood," she says. "A homestead is not complete without some goats." 
Food and nutrition assistance for drought-affected families has been made possible thanks to the generous contributions of the governments of Canada, France, Norway, the United States of America, and the United Nations Central Emergency Response Fund (UN-CERF). 
Now is the
time to act
WFP relies entirely on voluntary contributions, so every donation counts.
Donate today