Malawi: Devastation caused by cyclone Freddy is a 'wake-up call on the climate crisis'
World Food Programme supports response after tropical storm displaces more than 500,000 people
, Badre Bahaji
"People started running, so we ran," says farmer Eliza Edward who lost her husband to massive floods triggered by cyclone Freddy that swept Malawi earlier this month.
Eliza was forced to flee her home at the foot of Soche Hill, on the outskirts of the country's commercial capital, Blantyre.
After lashing other parts of Southern Africa last month, including Mozambique and Madagascar, Freddy returned to the region with a vengeance. 
The cyclone triggered torrential rains that led to flooding, mudslides and massive devastation in the southern part of Malawi. In just six days, it dumped the rainfall equivalent to half an average rainy season for that region. It's also worsened cholera outbreaks in the country and neighbouring Mozambique. 
'We did not manage to take any food or clothes. We just managed to save our lives'
Sure to deepen hunger in the region, Freddy reflects the dangers of intense weather events that are likely to become worse with climate change. Countries like Malawi, which are among the least responsible for the phenomenon, are feeling some of its worst effects. 
"The destruction and suffering that I witnessed in southern Malawi is the human face of the global climate crisis," says United Nations Resident Coordinator for Malawi, Rebecca Adda-Dontoh. "The people I met with – many of whom have lost their homes and loved ones – have done nothing to cause this climate crisis."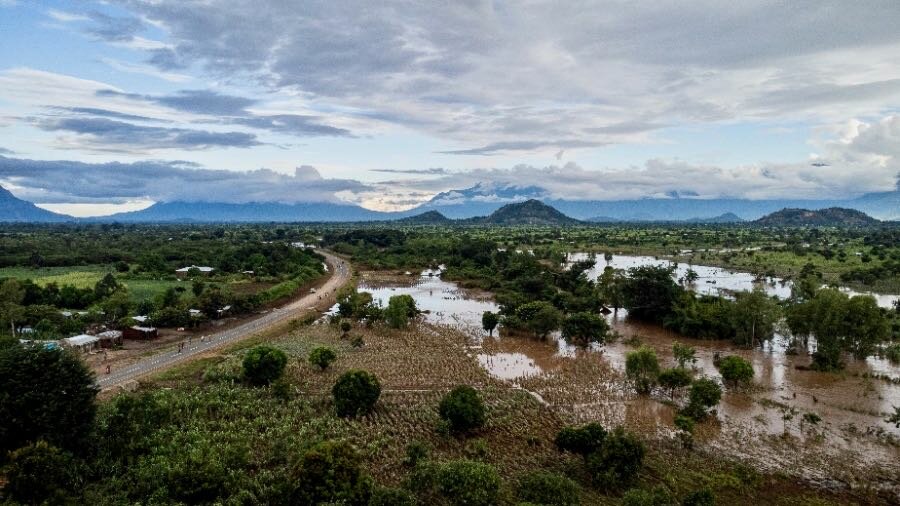 Blantyre resident Alex Mattias, who works as a housekeeper, is one of them.
"The first wave was water sweeping down the hill. But the second came with a mudslide which had rocks and trees," he recalls of the deluge that destroyed his home and livelihood. "We hope that more support will keep coming because the survivors are just too many. Life is hard, especially for young children."
In Mozambique, too, cyclone Freddy's second landfall has left a trail of destruction, affecting livelihoods, houses and infrastructure. Meteorologists say it's the longest-lasting and most-travelled tropical cyclone on record. 

Malawi's Government estimates that hundreds of people have died and that more than 500,000 are displaced. Many are now living in makeshift camps.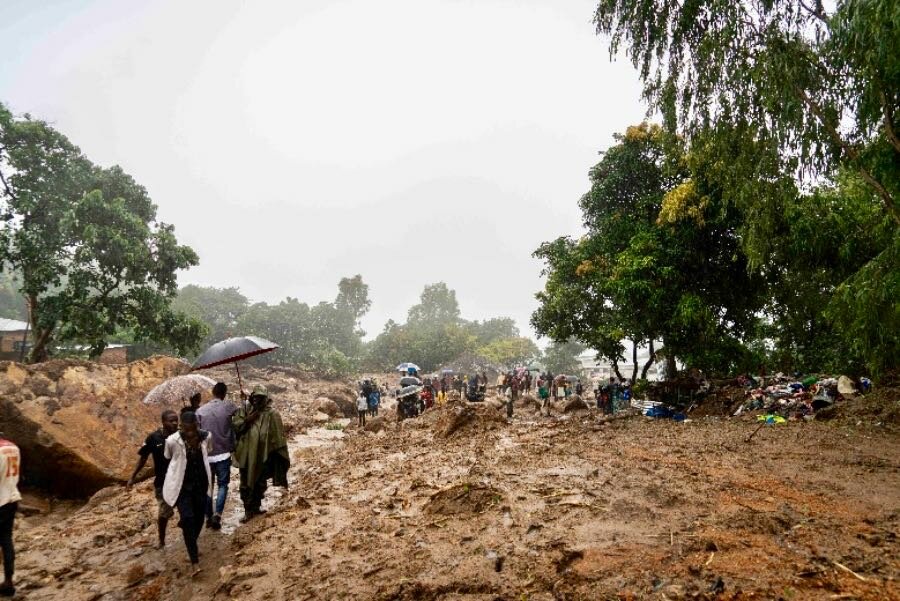 The World Food Programme (WFP) and our partners are working flat out to ensure food and other essentials reach cyclone survivors whose lives have been turned upside down, while continuing to support search-and-rescue operations. In Malawi's hard-hit Nsanje district, at the southern tip of country, for example, WFP-provided boats have helped the Government rescue hundreds of people. 
"The rain started around midnight while we were sleeping," recalls farmer Mervis Soko, who lives in another cyclone-hit area, near Blantyre. "When we realized water was entering the house, we started taking our children out one-by-one. We did not manage to take any food or clothes. We just managed to save our lives."
Floodwaters also destroyed the family's crops. "There is nothing we can go back to harvest," Mervis says. "Today, because of WFP food we received, we know we will eat, but we are very desperate about our future." 
Even before Freddy hit, many in Malawi were already living on the edge. Experts estimate more than 3.8 million people – 20 percent of the population – needed food assistance during the October-to-March lean season.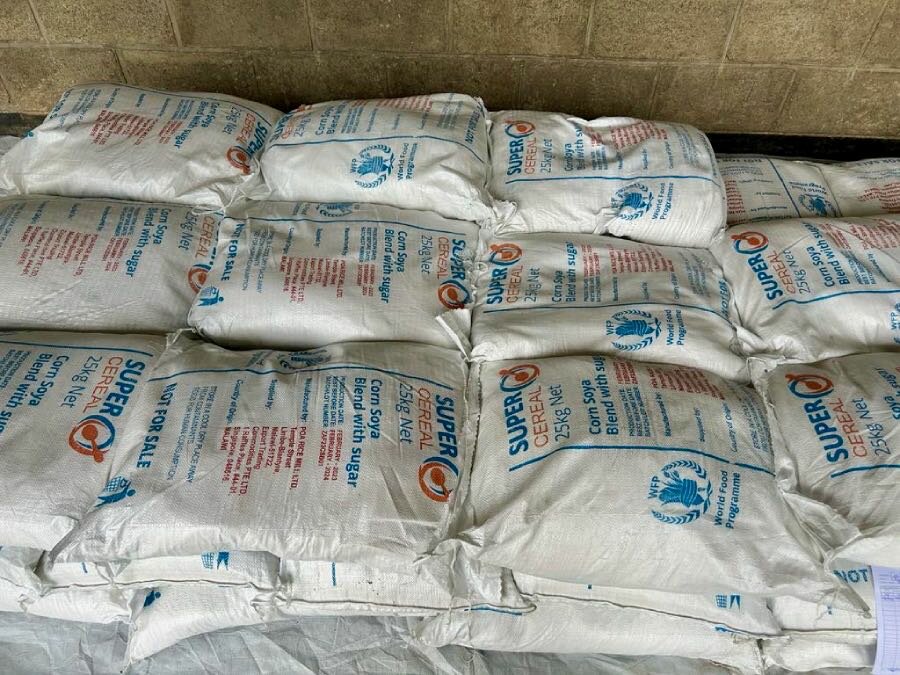 In cyclone-affected regions, the price of maize, a staple, has skyrocketed to record levels; it's 300 percent higher, on average, than at this time last year. In Nsanje district, now cut off from the rest of the country by floodwaters, maize prices are even higher.
Facing the climate crisis
"The country will need significant support," says Paul Turnbull, WFP Country Director and Representative in Malawi, in what will be "a very difficult year for many."
"The level of devastation we are dealing with here is greater than the resources we have at our disposal," he adds. A number of cyclone survivors interviewed put the mudslides triggered by Freddy down to the mythical Napolo – a snake said to live in the belly of the mountains.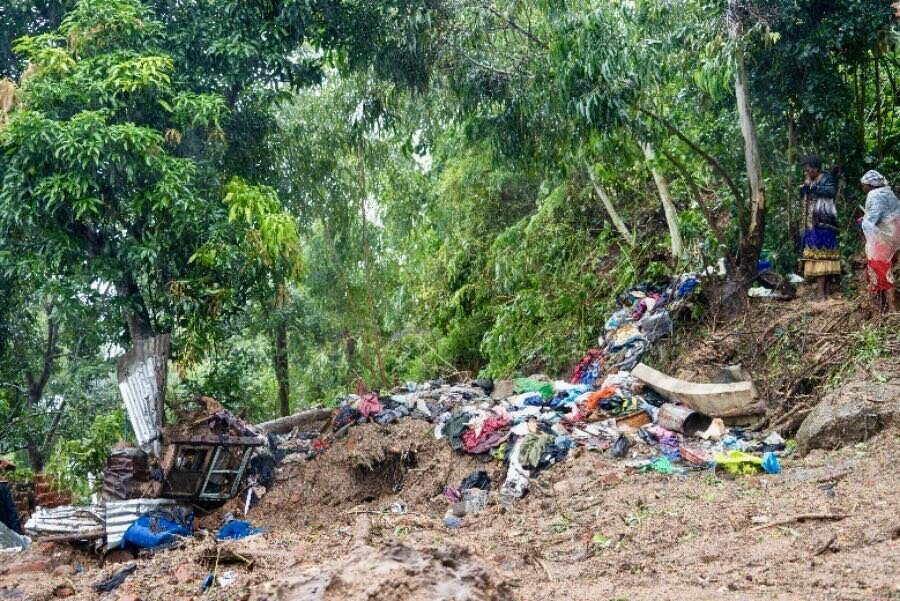 Experts predict ever-intense storms and other extreme weather events in the years to come. 
"It is critical that the international community steps up," says WFP's Turnbull. "It is a call to the world not to turn away from the climate crisis."
WFP requires at least US$27 million over three months to provide food assistance to 500,000 people hit by the cyclone, including those displaced and schoolchildren – and to offer logistics support to Malawi's Government and partners. 
Now is the
time to act
WFP relies entirely on voluntary contributions, so every donation counts.
Donate today