Philippines: How farm-to-school meals are bringing children back to class post COVID-19
A new WFP-supported project offers healthy, locally sourced school meals, nurturing education and supporting small farmers in vulnerable communities
, Dale Rivera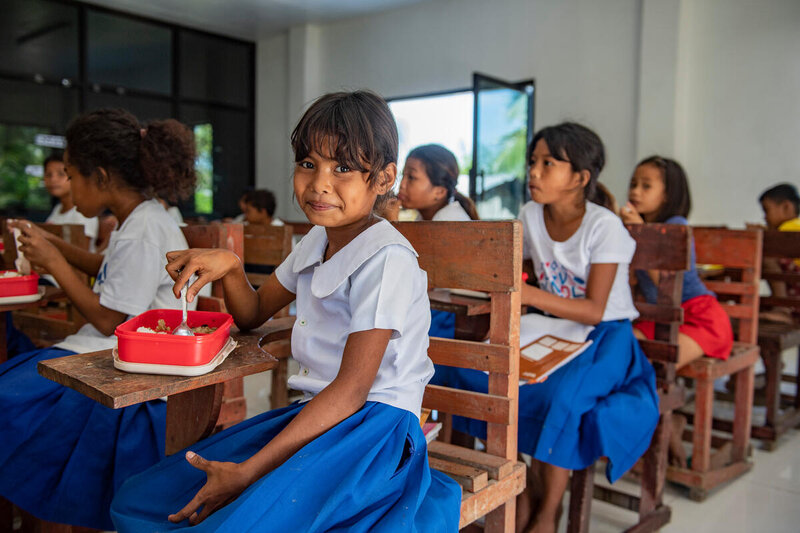 On school days, one hundred children gather in front of Bisang Elementary and pour into the three mismatched structures that make up their classrooms: two huts fashioned out of what materials are available nearby and a concrete building on loan from local authorities.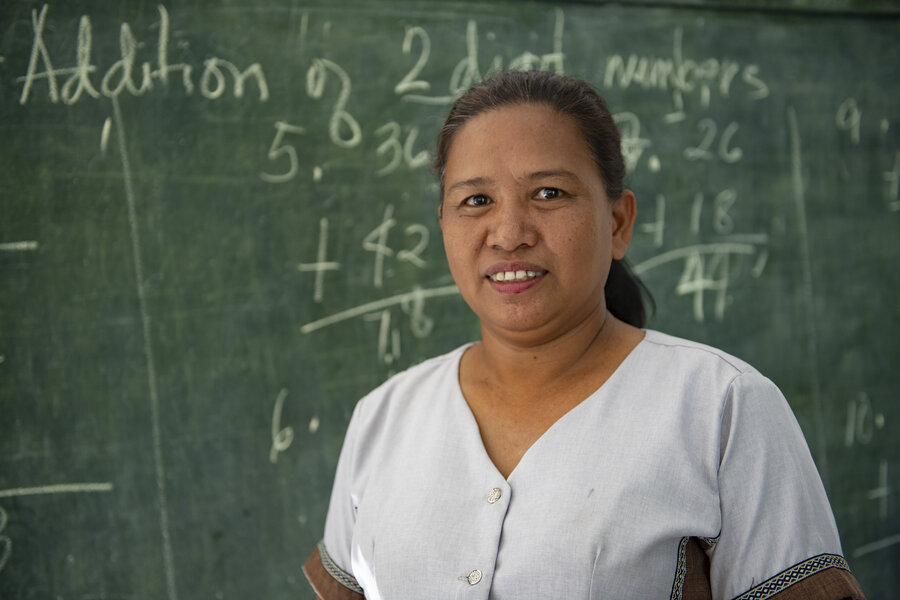 "It's not much, but it's better than nothing," says Mary Jean Digan, a teacher here in the mountain Barangay (village) of Talisawa. The other school in the area is hours away, so the community pooled their resources to build the classrooms. "We had to make do," she says.
Most days, there's a spring in the children's step – but this wasn't always the case.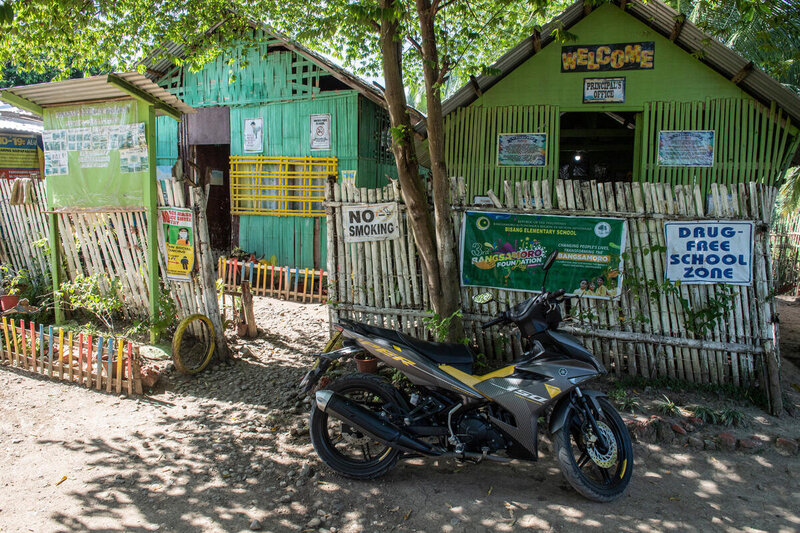 "The kids would go to class with their heads down," says Mary Jean. "They barely had the energy to raise their hands, let alone participate. They didn't have breakfast, they didn't have dinner. Their latest meal had probably been lunch the day before."
This was mainly due to hunger and malnutrition – a key issue here in the Bangsamoro Autonomous Region of Muslim Mindanao (BARMM), in the south of the Philippines, among the poorest areas of the country.
Decades of conflict are still holding communities back in BARMM, threatening lives and livelihoods. Now, climate shocks are too – at the end of 2022 alone, Typhoon Paeng wreaked havoc in October and, two short months later, non-stop rains brought further disruption, particularly to agriculture.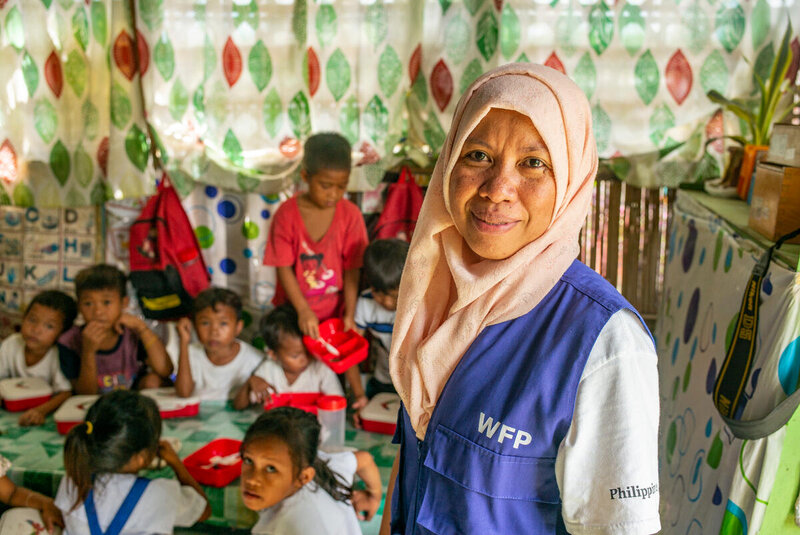 The government reports that undernutrition remains a public health concern: 45 percent of children are stunted in BARMM, meaning they are too short for their age. This is one of the highest stunting rates in the world.
Low incomes and rising food prices are key factors, with 58 percent of households in the region unable to afford a healthy diet, according to the World Food Programme's (WFP) Fill the Nutrient Gap analysis. That's why WFP is working closely with the BARMM government to support food security and livelihood opportunities.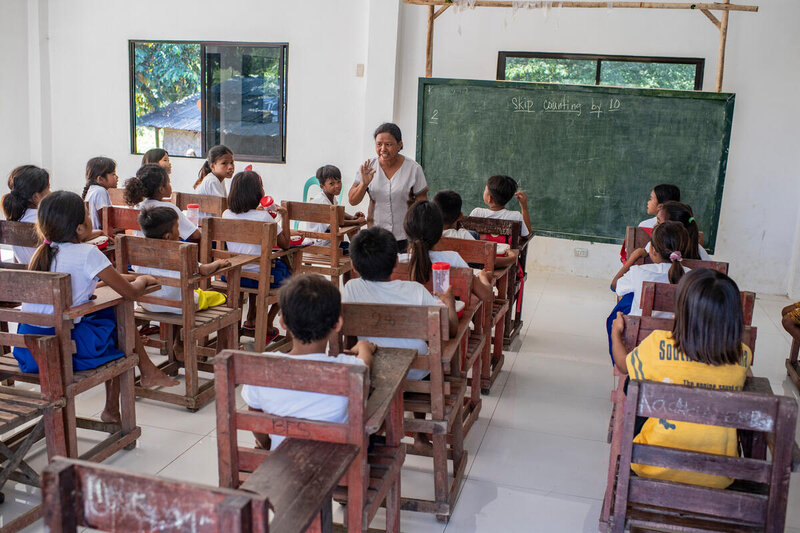 A farm-to-school feeding pilot project driven by the local government and WFP was launched in Talisawa in 2022. Now, Bisang Elementary's 100 children receive healthy, nutritious meals prepared with locally sourced ingredients – some of them coming from their own backyards. Parents also play a role, volunteering weekly shifts as cooks.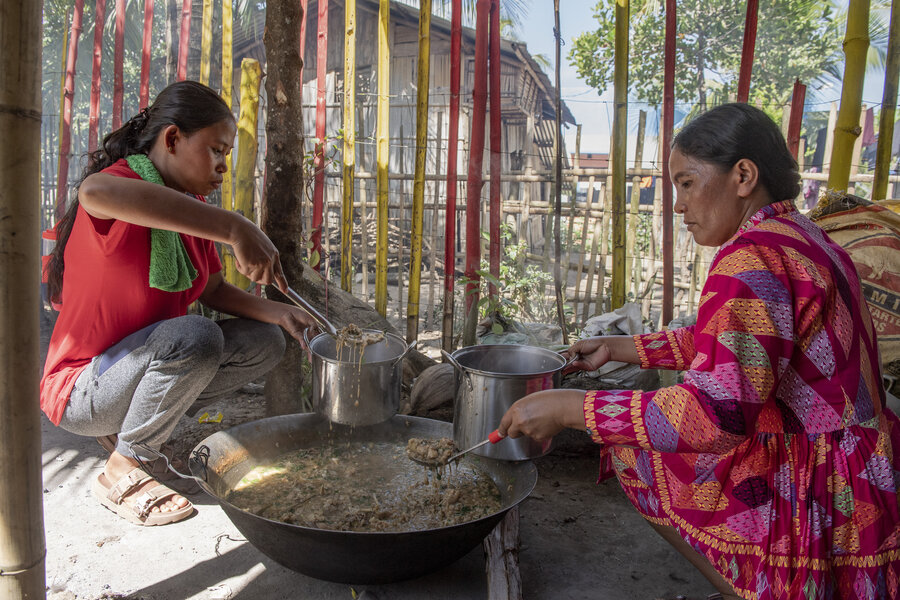 "Cooking starts at 10:00 on school day mornings," says Nailyn Anotado, President of the Parent-Teacher Association. "We have a menu for the week: we make sure it's nutritious with plenty of vegetables. Meals are always served warm."
The local government procures ingredients like rice, vegetables, chicken and other sources of protein from farmers in the area. Meanwhile, local health workers and the municipal nutritionist help develop the school menu. Bringing together local officials, experts, and parents, the school meals programme is a genuine community effort.
"It's a win-win situation," says Brenda Barton, WFP Country Director in the Philippines. "Sourcing food locally means that children can enjoy healthy, sustainable meals, while farmers here can rely on an additional – and dependable – source of income, with the government buying their produce."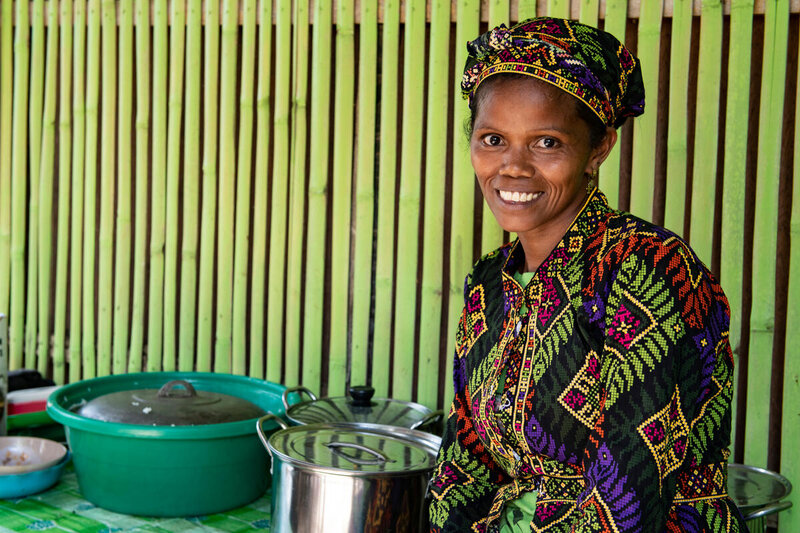 "It feels nice to be able to cook for all the children," says Kaken Undo, one of the parents helping in the kitchen. "We would not have been able to afford regular meals like this with no assistance."
On the menu today are rice, chicken and mung beans. They are cooked outside, over an open fire, in a makeshift kitchen between the classrooms.
It's a success: "Masarap!" ("It tastes good!") says Jocelyn, Kaken's eldest daughter and a student at Bisang Elementary. Then she asks whether she can take some home to her brother. "Chicken is his favorite," she explains.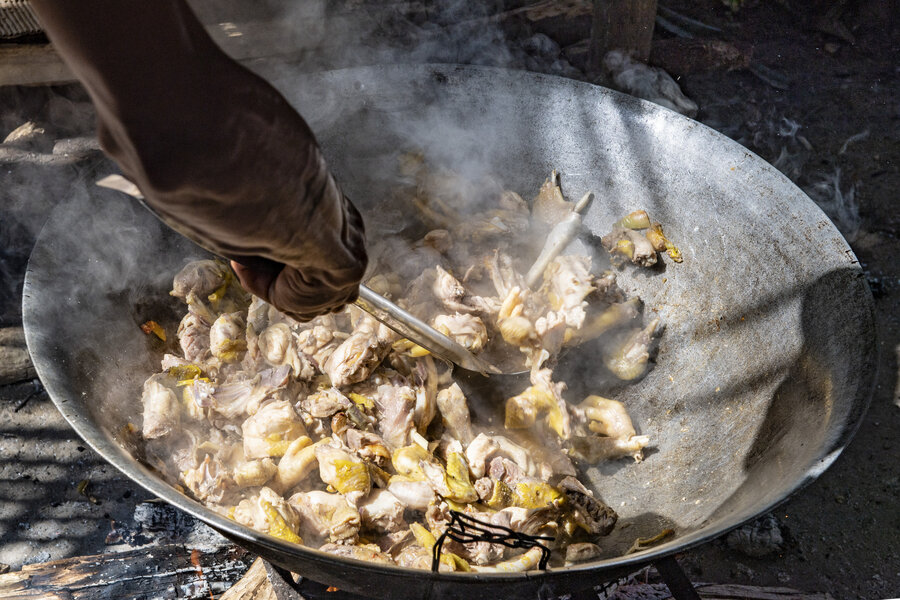 The farm-to-school meals programme pilot could not have come at a better time. After the lifting of pandemic restrictions in November 2022, children are more encouraged to come to school, knowing there will be a warm meal awaiting them.
"It's very different now," says schoolteacher Mary Jean. "The kids love to participate – and they now have the energy to do so. The school is coming back to life."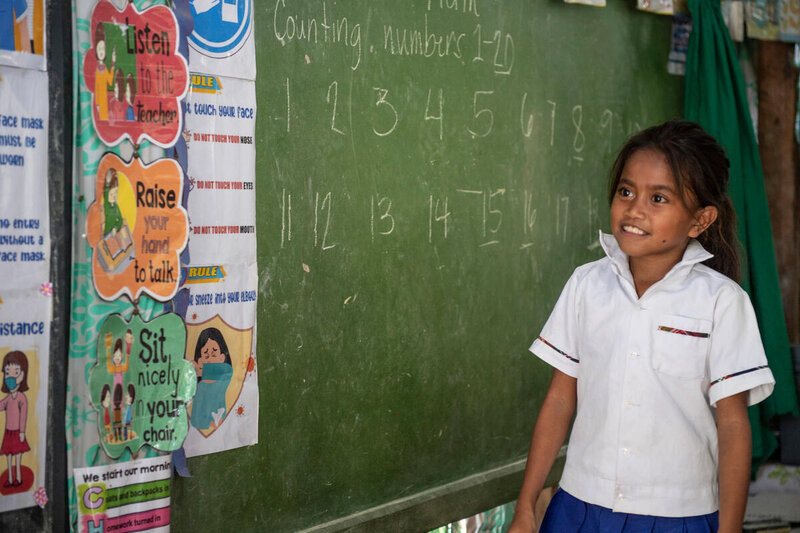 ---
WFP thanks the Government of France, the Japan Association for the World Food Programme, and our private sector partners for their generous contributions in support of this project.
Now is the
time to act
WFP relies entirely on voluntary contributions, so every donation counts.
Donate today