The tree planters: 'We want to see a greener Lebanon'
World Food Programme initiative helps Lebanese and Syrian refugees to earn an income and plant over 1 million trees
, Dana Houalla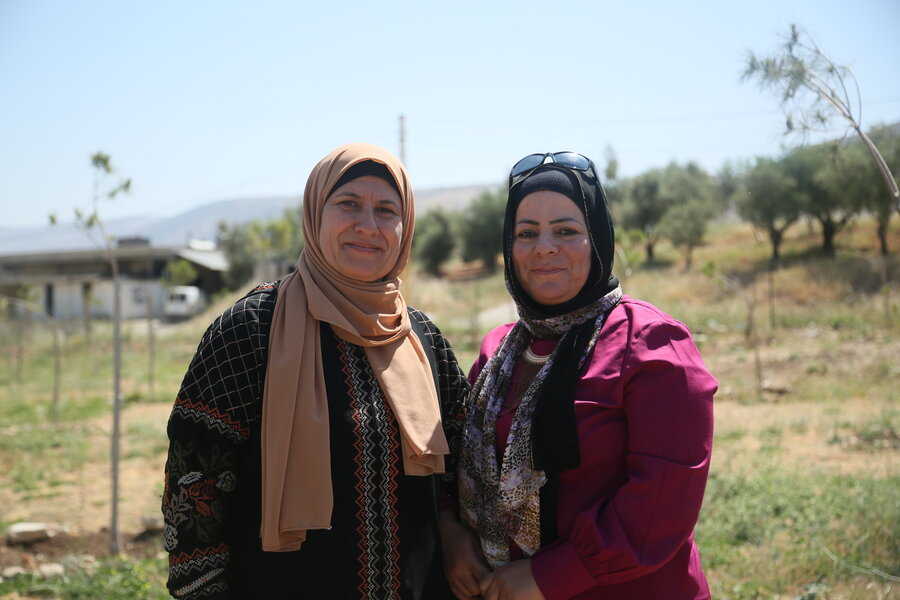 For almost two years, Zaher, Aesha, Jamil, Aeda and Ghada woke up before sunrise and travelled to a reforestation site in Qaraoun, in Lebanon's Bekaa Valley. 
When they began, the area was full of thorns, a few trees and brown hills. By the end of the project, the group – together with hundreds of Lebanese farmers and Syrian refugees – had worked together to plant over 1 million trees at 550 sites across the country.
To mitigate the effects of climate change, the World Food Programme (WFP) and Lebanon's Ministry of Agriculture worked with communities to grow climate-resistant plants such as pine and carob cedars, and medicinal plants, including thyme and rosemary.
Lebanon is currently in its third year of severe economic decline and 46 percent of Lebanese are now food insecure. Staple food items have soared in price and are now 15 times more expensive than in 2019. Mitigating the effects of climate change and supporting families in earning an income are critical steps towards improving families' food security.
Kassem Jouni, an Agricultural Engineer with WFP, has been overseeing the project since it started in 2017. "The main goals were to plant more trees and preserve those we already had," he said. "We want to see a greener Lebanon."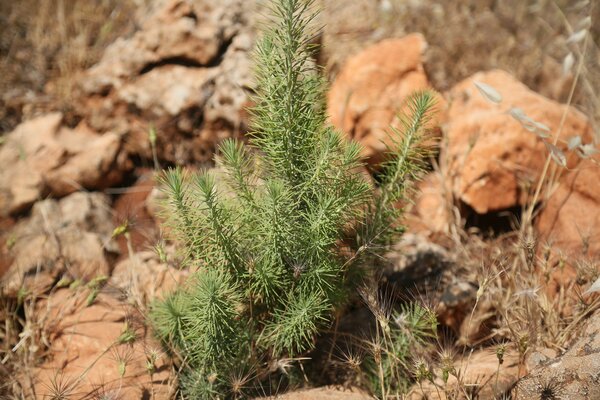 Zaher was one of the first people to enrol in the project. He left Syria in 2010 and has struggled to find enough work to support his family – he is among those receiving a monthly allowance from WFP to help cover basic needs. 
"This project removed a big portion of expenses off my shoulders," he says, recalling the good times he spent with his co-workers on the field. "We used to sing and laugh and have the best of times. We felt happy and at ease when we worked together."
Families in Syria and Lebanon are under immense economic pressures. As food prices in both countries soar, even basic food items are now beyond the reach of the majority of families. By planting trees, participants gained skills, work experience and an income that is now more critical than ever.
Jaafar joined the project in 2019. Six years ago an accident affecting his left leg created mobility issues that made it hard for him to find a stable job. "As long as I'm working, I feel at rest – being unemployed doesn't feel right," he says.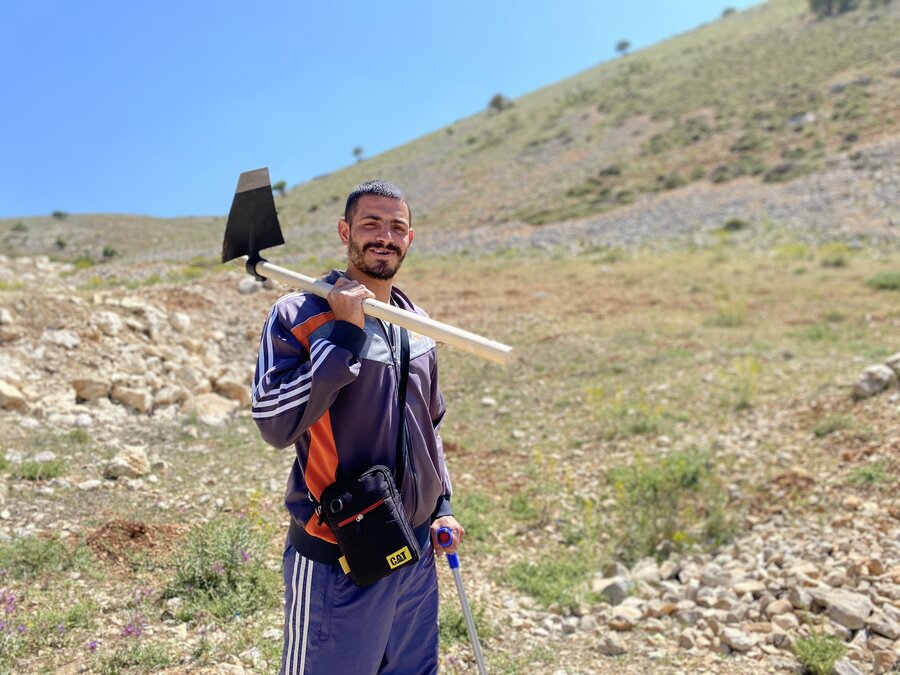 In addition to the work, Jaafar believes one of the best features of the project was getting to know the 'good people' of Qaraoun. He would come down from a village nearby almost every day for his shift. 
In spite of his injury, Jaafar made every effort to go down to the field to tend to the plants. "As long as I have my stick with me, I can do anything," he says.
Over 5,700 of the project participants are women. For many, this was their first time planting or doing forestry activities.
"I am confident and I don't care what people say about me," Aeda says. "I worked among 100 men and we all felt like a family. We kept in touch even after the project ended. During Eid, each one of them would call me up and check up on me as part of Eid rituals."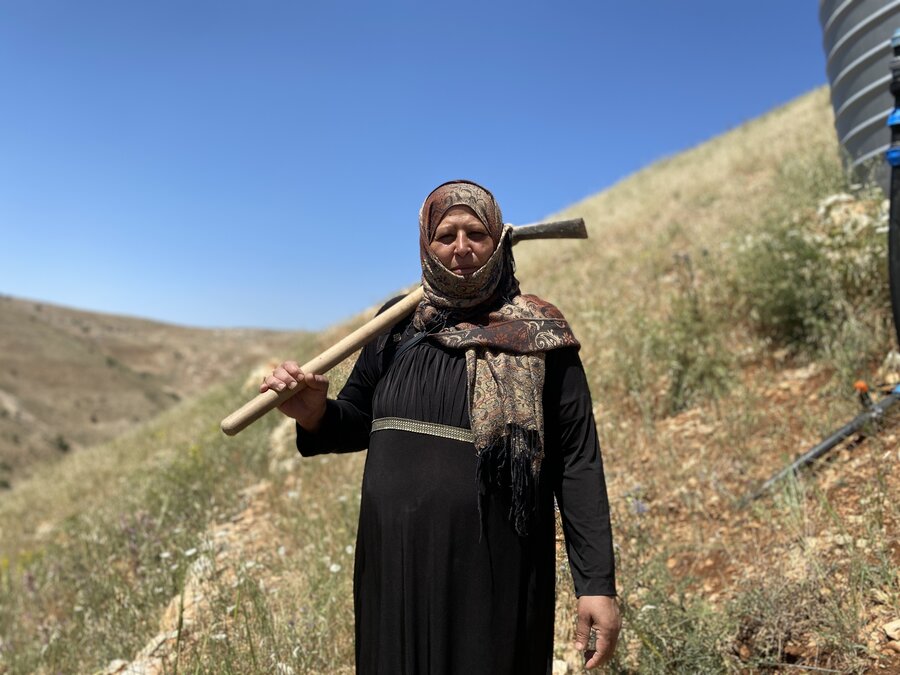 "We would support each other and help each other out. If we ever found someone tired, we would take over for them." 
Ghada and Aesha are the sole providers for their families. They say they felt proud of what they achieved on the site and were keen to show their children what they had accomplished. 
"I took my eldest to where we planted the trees and showed him how hard work pays off. I wanted to show him where I was when I was away from him and his siblings," says Ghada.
"These newly grown seedlings will be our future forests," says WFP's Kassem Jouni. "The people who planted them will be able to watch them grow."
Now is the
time to act
WFP relies entirely on voluntary contributions, so every donation counts.
Donate today