'This war must end': The Ukraine crisis seven months on
The World Food Programme's regional chief, Corinne Fleischer, on why peace is the best long-term solution for the country and those around the world dependent on its grain.
, Peyvand Khorsandi
"We all hoped it wouldn't happen," says Corinne Fleischer. "We were prepared, but we were not expecting that scale. Nobody was … we had no presence, no staff, no suppliers, no partners."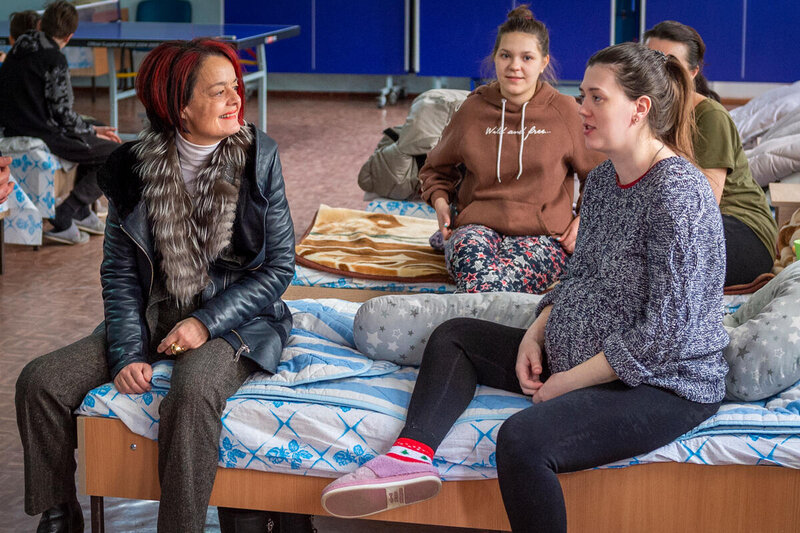 The Regional Director for World Food Programme's Middle East, Northern Africa and Eastern Europe (MENAEE) bureau was in Yemen on 24 February, when war broke out in Ukraine, accompanying WFP's Executive Director David Beasley on mission. 
"Yemen was our big concern at that time," she says – their intention even before the war was to highlight a year of unprecedented needs. 
Few could have imagined that Ukraine would come to join Yemen as one of the biggest humanitarian emergencies WFP would be responding to. More than 6 million people have left the country over nearly 7 months and an equal number are internally displaced.  
Still, "within two weeks of the war breaking out, we had 200 staff in the operation, we had offices, warehouses, partners and a footprint," says Fleischer. 
Two years of the COVID-19 pandemic had already smashed so much of the progress WFP had made in development, in contexts already suffering the effects of conflict and climate change.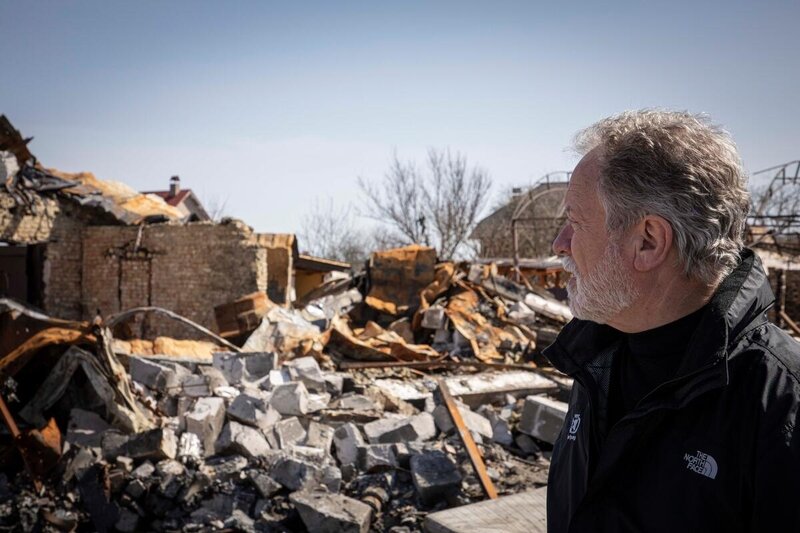 The Ukraine war, Beasley said, was "catastrophe on top of catastrophe". 
"We get 50 percent of our grains out of the Ukraine-Russia area," he added in a video tweet, surrounded by rows of cooking-oil bottles and bags of grain at a distribution point in Yemen's capital, Sanaa.  
"It's going to have a dramatic impact on food costs, shipping costs, oil and fuel – just when you think it couldn't get worse, it's going to get worse."
And worse it got. 
The closure of key Black Sea ports – and the effective removal of Ukrainian and Russian grain, vegetable oil and other foods from supply chains – disrupted food systems around the world. 
Access to nutrition for millions was reduced as the prices of food, fuel and fertilizer skyrocketed, furthering the relentless cost increases of 2021.
Before the war, Ukraine exported up to 6 million tons of grain a month; today, it exports 1.5 million tons per month.
This spells disaster for the record 345 million people in 82 countries currently facing acute food insecurity; and for the up to 50 million people in 45 countries who are right on the edge of famine – and who risk tipping over without humanitarian support.
WFP is particularly concerned about famine taking lives in Afghanistan, Ethiopia, Somalia, South Sudan and Yemen – currently the five biggest hunger hotspots.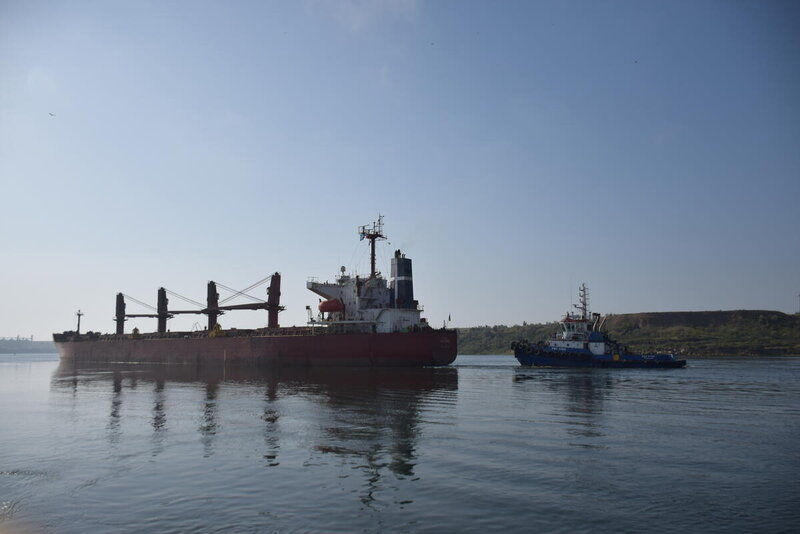 Thanks to the Black Sea Grain Initiative, signed not a minute too soon on 27 July, ships loaded with grain are again allowed to the "breadbasket" of Europe. 
Less than a month later, a WFP-chartered vessel set sail from the port of Pivdennyi in Yuzhny, Odesa province, to Djibouti, carrying 23,000 metric tons of grain, as part of WFP's response to crippling drought in the Horn of Africa.
Things have come a long way. One month into the war , WFP assistance had reached 1 million people in Ukraine; by July it was 2.9 million. That is thanks to WFP's well-oiled emergency response machine, says  Fleischer, who was appointed the Corporate Response Director for the Ukraine emergency.
Ever hands-on, she wasted no time in getting to the region. 
"From Yemen I returned to Cairo, said goodbye to my husband: 'Let's see when we meet again'," she recalls. "Then I went to Geneva, because that's where the coordination started … then I went to Krakow (in Poland), Moldova and also Ukraine. 
"The impact of Ukraine was felt dramatically. When prices go up, people can't buy food for their families anymore," Fleischer adds. "But if this war persists, we will not only face a food-access problem but also an availability problem."
Such price increases make firefighting hunger very difficult for governments and humanitarian groups alike, Fleischer notes. 
"Right now, we have to do massive cuts in the region," she says. "In many of our 15 operations, people receive 50 percent of a daily emergency ration. So we are very concerned about hunger rising to numbers we haven't seen before, particularly in places like Yemen." 
Without additional money, "there will be famine," she adds.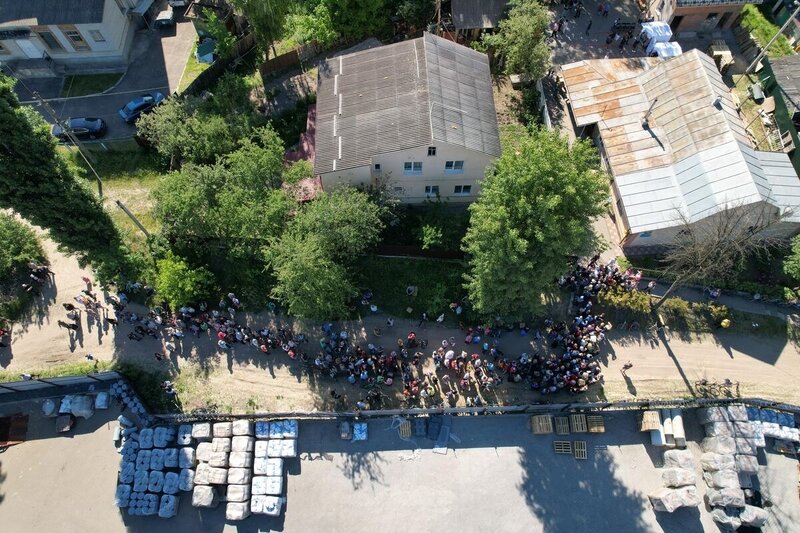 And then there's climate change.
"Water scarcity is a big issue," says Fleischer. "Our region has one-sixth of the world's population and 1 percent of the freshwater resources. This region is not only going hungry, it's going thirsty."
Looking to the year ahead, she says, "ending the war is critical. And if it doesn't end, well, it's going to require even more funds."
"The war in Ukraine must end so that markets can stabilize again," she adds. "We have had 11 years of conflict in Syria, seven years of conflict in Yemen. And we can't just add conflicts and add, with that, people who need us."
However, ending conflict is "not what WFP can do. But at least we can ensure that people who are affected by it have the food they need to survive."
Meeting people in need
"I had two quite stark encounters," says Fleischer. "I met a woman called Elena (in Chisinau, Moldova) who had to decide whether to stay with her husband in Ukraine to give birth to her first child into an uncertain and unsafe future, or leave her support system behind, in the hope of providing at least safety, food and shelter to her soon-to-be born baby. And she chose the second one. That's a very, very tough decision to make for any mother, especially a first-time mother."
Then "there was this little girl from Donetsk displaced in Vinnytsia (Ukraine), in the Government registration centre for internally displaced persons. She was with her family, registering for cash assistance," she adds. "The girl was carrying a drawing of her family. Pointing to a man, she said: "That's my father, who is in the army. That's my house, which I had to leave," Fleischer recalls. "And we need to buy food, which we have no money for because my mother lost her job." 
Learn more about WFP's work responding to the emergency in Ukraine
Now is the
time to act
WFP relies entirely on voluntary contributions, so every donation counts.
Donate today