WFP, my work and me…Carolina Tchamo
An alternative look into the lives and backgrounds of the staff who help drive WFP's work
, Christoph Hermann
Carolina Tchamo works as a Finance Officer for the World Food Programme in Mozambique, after joining the agency in 2008. Here she tells us more about her work, the motivation she gains from providing support to others, and the moment she felt at her happiest in life.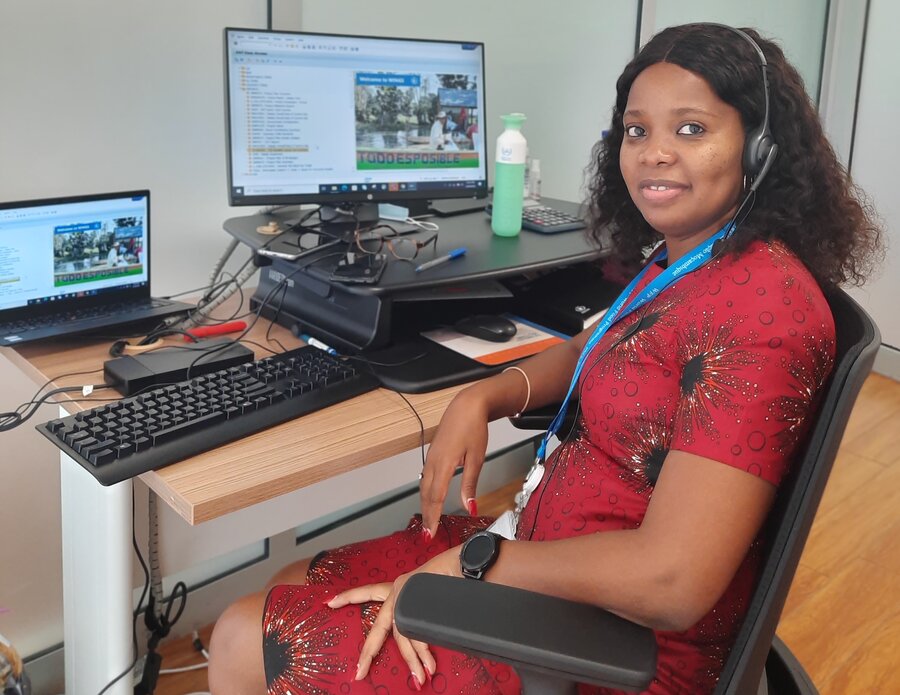 Who has inspired you most in your life? 
Saying that my parents are my biggest source of inspiration may sound cliché and repetitive, but in reality, they are the moulders of my life. Growing up as a low-class family was a struggle for most Mozambicans during my childhood. But for my parents the living conditions were not an obstacle. It was more like a reason to continue chasing opportunities and chances to improve the standard of living for their children and themselves. Watching my parents battling through thick and thin to really put food on our table, ensuring my siblings and I were able to go to school, communicated a certain message for me – that I needed to work hard myself in everything I did, from the most demanding aspects like school to the least like cleaning a room or watching over my younger siblings. My parents always made sure to install values. The key to my life I got from them. I was able, and I am still able, to maintain my posture in every instance thanks to them. The way my heart is shaped is because of them. So there, my parents are my mirror.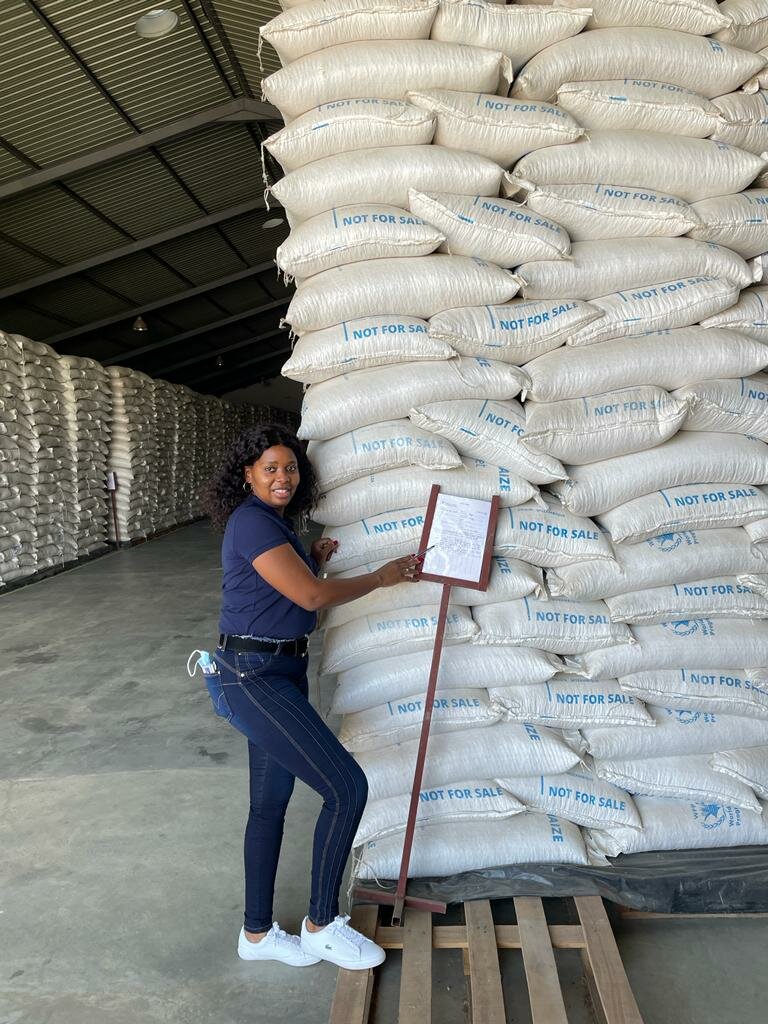 Which words or phrases do you most overuse? 
Don't take it for granted. There is nothing granted in this life, you need to fight for it and even when you've got it, you need to fight to keep it. I remember once, a vacancy announcement was launched for a grade above the one my friend was sitting in.
I told her: "Don't take it for granted, you know in WFP, you must compete with external people and thus you need to show that you are the best." She heard my advice and she started dedicating time to preparation for the written test and interview. She ended up being assigned for the position. She could not be happier. She said if she hadn't taken my advice, she would have failed the test and not got the position.
What is the best decision you have ever made?  
To accept the challenge to work for WFP. I love the work I do in WFP, saving lives and changing lives of the ones in need.
Why do you do the work you do? 
I like the work I do, because I am contributing to saving the lives of those in need. When payments are done on time for people receiving cash transfers, and we receive confirmation from the field that distributions were successful, I really feel how special the work I do is. In Finance, we don't go to field often and in 2019, I had the chance to visit retailers during the distribution of food to beneficiaries. I talked to retailers to understand the challenges, and to some beneficiaries. It was exciting to see the smiles in their faces. For me it was like: "Ah, that is what happens when we do payments on time – retailers have funds to restock and proceed with distributions to those in need."
When have you felt your happiest? 
When I was blessed with my first-born. That moment was really the happiest to me, bringing a new life to this world, someone that I would love unconditionally and protect forever. With her I learned how to be a mother, how to be a better version of myself, to make sure she grows up with love and is healthy. Today she is a teenager and I'm proud to see the excellent work I have been doing with her. She is an excellent person and very dedicated, like her mum.
Now is the
time to act
WFP relies entirely on voluntary contributions, so every donation counts.
Donate today