What's in a box: How  cutting-edge packaging  can help safeguard the environment and  fight  hunger 
The World Food Programme (WFP) and Mondi are working together to develop packaging that delivers — for people and the planet
, Matthew Stevens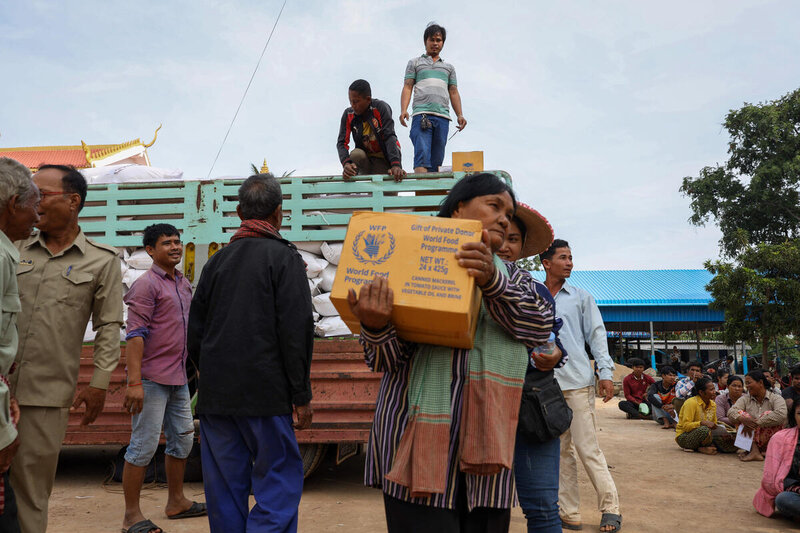 "My day-to-day is never the same," says Clara Silva, one eye on the relentless flow of emails popping up on her screen, the other on the glittering stretch of Indian Ocean outside her window. 
As WFP Head of Office in the Kenyan port city of Mombasa, Silva has to wear many hats – managerial, diplomatic, humanitarian. Today, she's coordinating urgent food-assistance dispatches. 
"We have 120 trucks leaving Mombasa this afternoon," she says. "They're transporting 3,360 metric tons of sorghum and we have more than 30,000 to go."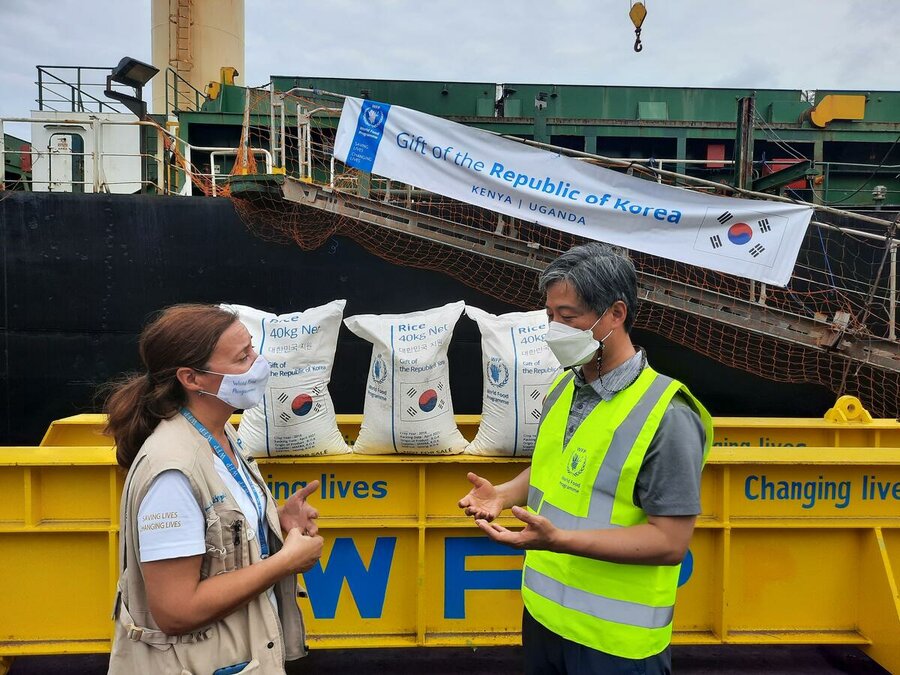 The sorghum is headed towards Uganda and South Sudan, as part of WFP's operations in support of millions of vulnerable people affected by conflict and climate change. It arrived on two cargo ships among the many that Silva can see through her window, entering and departing the port.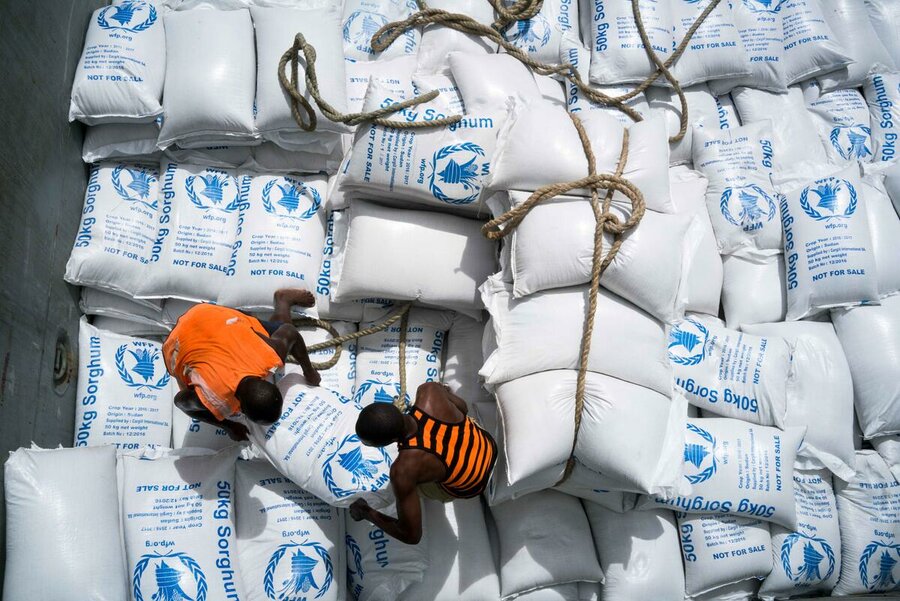 Food, and other assistance from around the world, arrives here. WFP then directs it to where it is needed most in the region and beyond.  
The port and the nearby WFP warehouse are where Silva and her 40-strong team spend most of their time, working on anything from liaising with WFP Country Offices further afield, or welcoming international officials, to ensuring food safety and quality standards are met.
In October alone, her team tracked 170,000mt of food supplies. "We move about 300,000mt of cargo a year," she says. What this also translates to is a staggering number of boxes and bags: "Over 1 million bags and 1.3 million cartons every year." 
All that packaging contains life-saving food assistance for people facing hunger. So while it helps solve a humanitarian problem, it poses a sustainability one.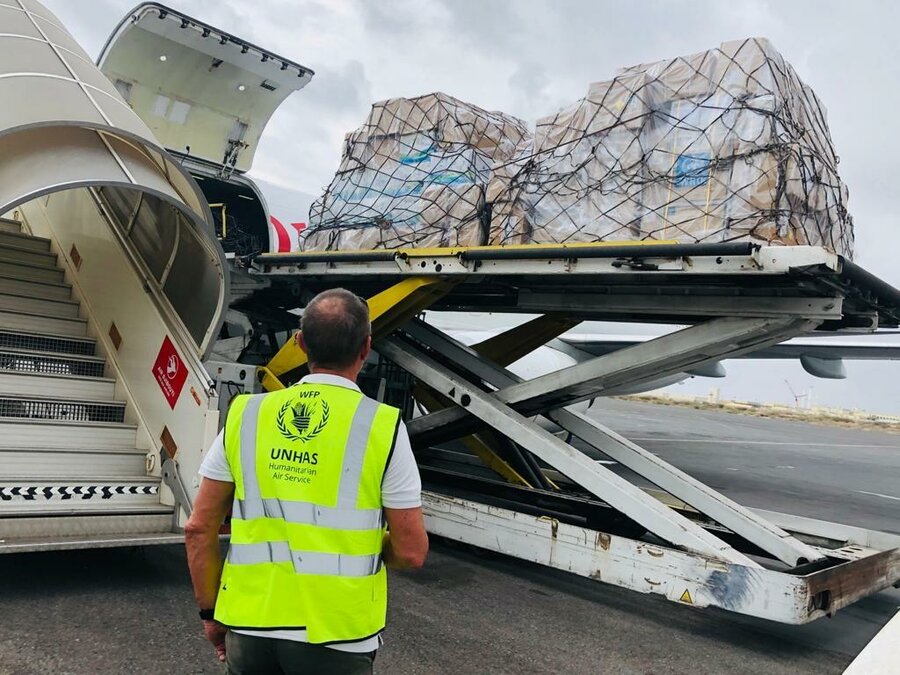 "When it comes to environmental impact, packaging is a big one," says Emanuela Cattaneo, Environmental Adviser in WFP's Regional Bureau in Nairobi, where she works to enhance the sustainability of WFP operations. 
And the scale of those operations is vast – on any given day WFP has 30 ships, 100 aircraft, and over 5,000 trucks on the go, working to bring food and other assistance where needed. Globally, WFP delivered 3.6 million metric tonnes of food – along with its packaging – in 2020.
"Our help is life-saving and life-changing, and that's inspiring," says Cattaneo. "But it also leaves behind an unwanted environmental footprint. We're aware of that – that's why we've made an official commitment to curb that footprint." 
"We're making progress: our office here in Kenya has recycled 1.1 million polypropylene woven bags. In Ethiopia, we've recycled 9,000 pallets," she says. But challenges remain. "At local level, the communities that receive assistance often lack the tools to recycle or reuse packaging efficiently. We're working to change that." She adds: "It's also essential to act at the source – designing packaging materials that are easier to recycle, for example."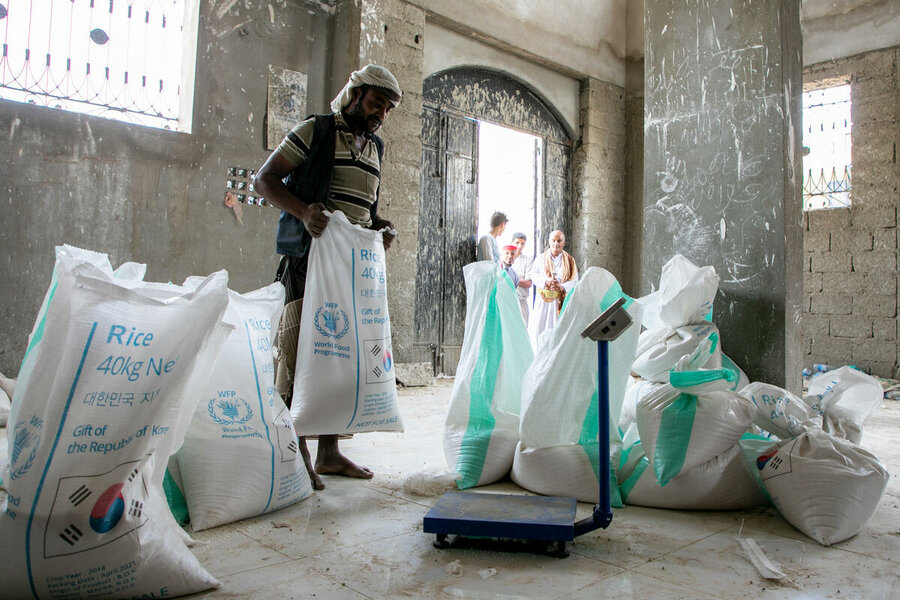 At WFP's HQ in Rome, packaging expert Carole Manceau is tackling similar challenges, working to make sure WFP's packaging is safe, sustainable, and fully fit for purpose – of which there is a great deal. 
"There's lots our packaging has to accomplish," says Manceau. "It has to protect and preserve food, of course. But it also has to provide information on safe use and disposal. It must be able to withstand a variety of climates and sit for extended periods of time in warehouses. It also has to allow for effective transport and tracking… and more!"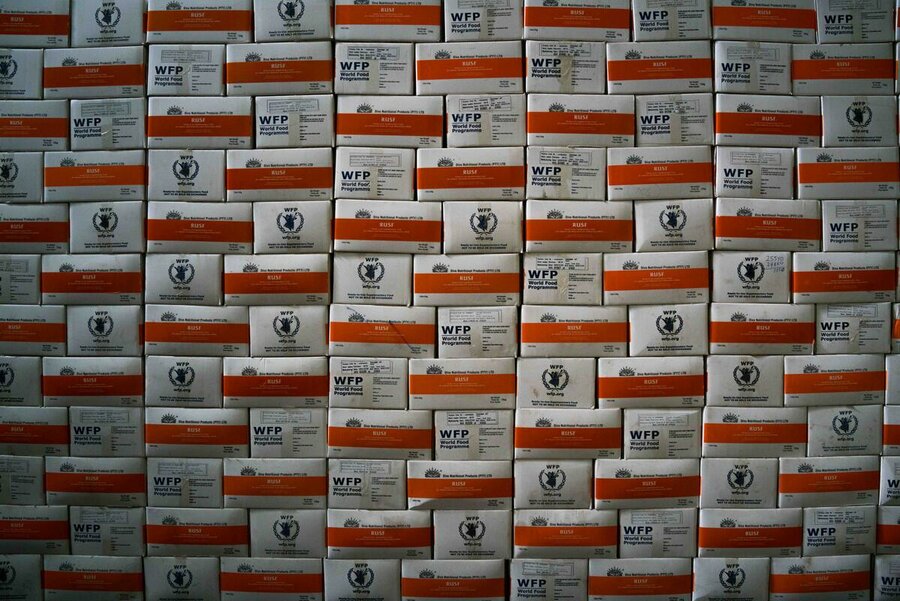 When it comes to food assistance packaging, there is no one-size-fits-all solution. "The requirements for grains and pulses, for example, are significantly different from those used for sophisticated nutritious foods," says Manceau. 
Crucially, WFP packaging has to be environmentally sustainable going forward. In order to achieve this – effective, versatile, eco-friendly packaging – WFP has partnered with Mondi, a global leader in this space.
"Our approach is to make packaging sustainable by design," says Marita Schmid, Social Sustainability Manager at Mondi.  
Our collaborative approach helps us to evaluate the sustainability of WFP packaging and define optimal solutions across the supply chain. "Take recycling, for instance," says Schmid. "At Mondi, we've developed paper solutions that are fully recyclable, while strong enough to protect the product and prevent food loss."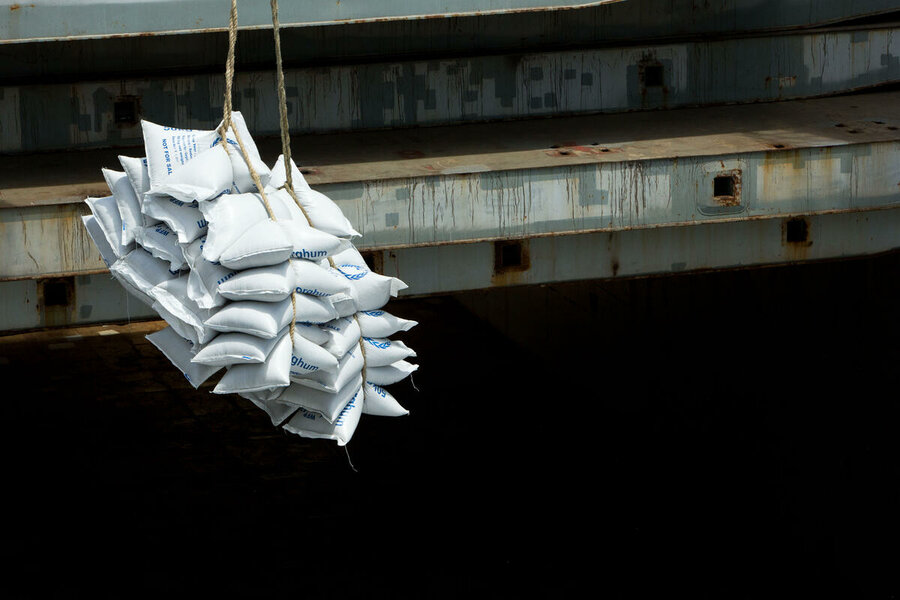 But paper might not always offer the ideal solution to safeguard food quality – what then? "That's when we may need to turn to other materials, including flexible plastic. But not ordinary plastic: rather, a mono-material plastic solution created to be recyclable."
However, sustainability is about more than what happens after packaging has served its purpose. "Transport is another key area of WFP's operations, of course. And we can improve here, too," Schmid adds. "For example, by working with WFP suppliers to adopt lighter – yet still puncture-resistant – packaging solutions. This would cut fuel and energy consumption, while still allowing WFP to reach those in need with safe, nutritious food." 
Schmid is upbeat about the potential offered by the partnership. "There are many exciting options we are exploring with Carole, Emanuela, and other experts in WFP."
In Mombasa, Silva is busy overseeing the sorghum distribution to neighbouring South Sudan and Uganda. She, too, sees potential in this partnership. "Our job is to reach the people we serve, and help change their lives for the better. So it's only natural to focus on the environment and our footprint—because by saving our planet, we save lives."
WFP is a stakeholder in USAID's Joint Initiative for Sustainable Humanitarian Packaging Waste Management which seeks to minimize the impact of humanitarian packaging on host countries. 
Among other initiatives, WFP works on projects to reduce packaging waste at the source following an eco-design approach and engages with local recyclers whenever possible to manage waste in a sustainable manner. 
WFP does not endorse any product or service. 
Now is the
time to act
WFP relies entirely on voluntary contributions, so every donation counts.
Donate today