World Humanitarian Day: 'My brush with violence'
WFP field monitor recalls attack that left up to 50,000 people fleeing their homes and in need of urgent humanitarian assistance
, Rafael Campos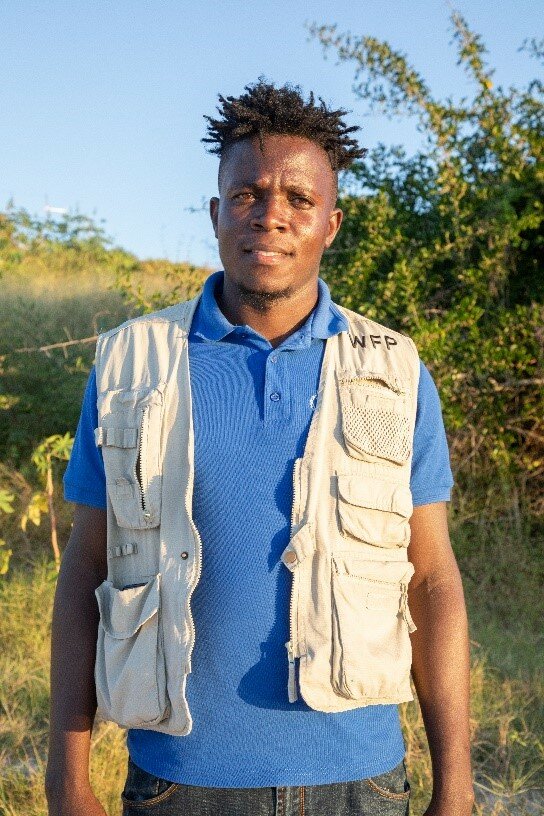 March 24 is a day that Wizno Nahnombe will never forget. He was having lunch with other colleagues at a restaurant in the centre of the village of Palma, on the northeast coast of Mozambique's Cabo Delgado province. It was just another common day at work for the World Food Programme (WFP) field monitor.
A Mozambican national, Wizno supports emergency food distributions for up to 800,000 displaced people, who are assisted by WFP in Cabo Delgado.
"I got a call on the radio asking how the situation in Palma was," he says. "From where we were eating it wasn't possible to realize the village was under attack, so I informed that everything was calm."
He couldn't have been more wrong. A few minutes later another call confirmed the worst: an actual armed attack was occurring.
"When I heard the word 'attack', I couldn't believe it," says Wizno. Everything had seemed normal to him. 
Like all WFP frontline workers in Cabo Delgado, Wizno had been trained on specific security protocols – the northern province has been beset by violence in the past year, displacing up to 800,000 people. 
He immediately called a WFP colleague and was advised to remain calm and seek refuge in what was thought to be a safe haven – a large hotel nearby used by the humanitarian workers – until help arrived.
Wizno kept constant contact with WFP's team in the office at Pemba, Cabo Delgado's capital city. "I admit it wasn't easy to be calm, but we followed all the safety advice," says Wizno, who was with a WFP colleague and other workers. 
We ended up spending the night at the hotel, listening to the sound of gunfire. At one point, the armed men seemed closer to us – they even shot at the hotel door!"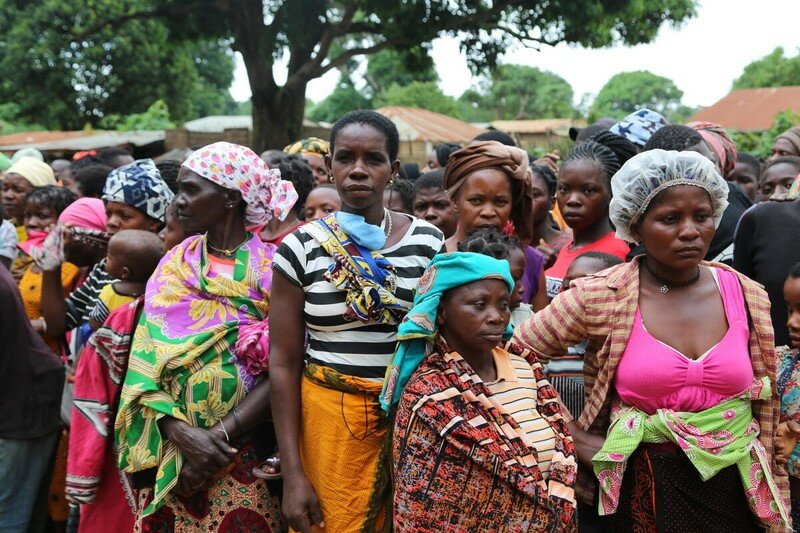 He and the others could not sleep during that terrifying night. The following afternoon, he and some other people who were taking refuge inside the hotel were evacuated to a nearby safe base.
"For a moment I thought that we would be left behind", he says. "But soon I realized I was more than a WFP member, WFP had become my family."
"WFP has shown that it would be with me at all times. My colleagues were calling me all the time, always giving me strength," he says. "A WFP colleague told me 'I am with you, we would never leave you' ".
At night, Wizno was finally evacuated to Pemba city by the WFP-managed United Nations Humanitarian Air Service which in total evacuated 380 people during the attacks.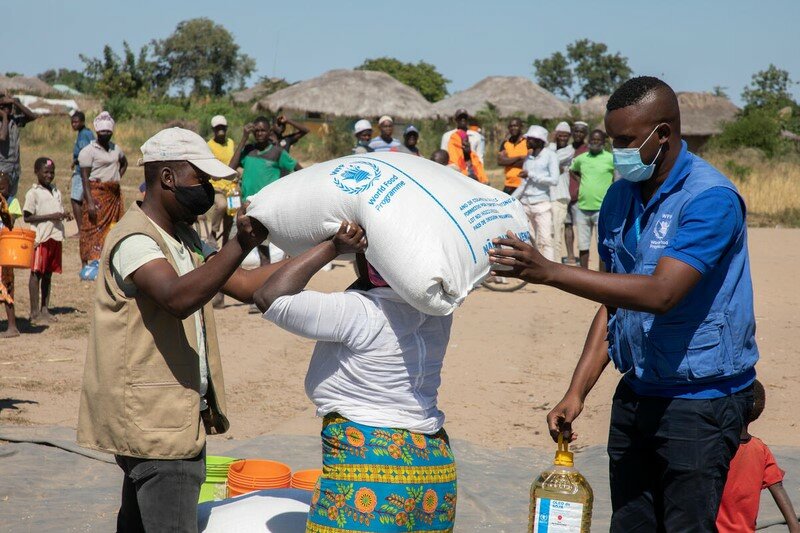 Since 2017, armed groups have been attacking villages, destroying families and forcing people to leave their homes. As of today, up to 800,000 people have been forced out of their villages, in one of the world's fastest displacement crises. Due to ongoing conflict, displacement and loss of livelihoods, almost a million people are food insecure in northern Mozambique. 
When WFP's Executive Director David Beasley visited Cabo Delgado in June, he said: "These innocent communities are now completely reliant on humanitarians like WFP to provide them with life-saving food and help them get back on their feet."
Wizno is one the many WFP frontline heroes who work in conflict and,  disaster zones to save lives.
Recalling his brush with violence he says: "Of course, I was traumatized. It took me some time to recover. Now the trauma has passed, I am feeling well. My life is my weapon to fight hunger."
Now is the
time to act
WFP relies entirely on voluntary contributions, so every donation counts.
Donate today