'World Puppy Day': Meet Foxtrot, the wonderdog on a mission
Rescued by World Food Programme staff, the canine star recounts his experiences in Cox's Bazar, Bangladesh
, Foxtrot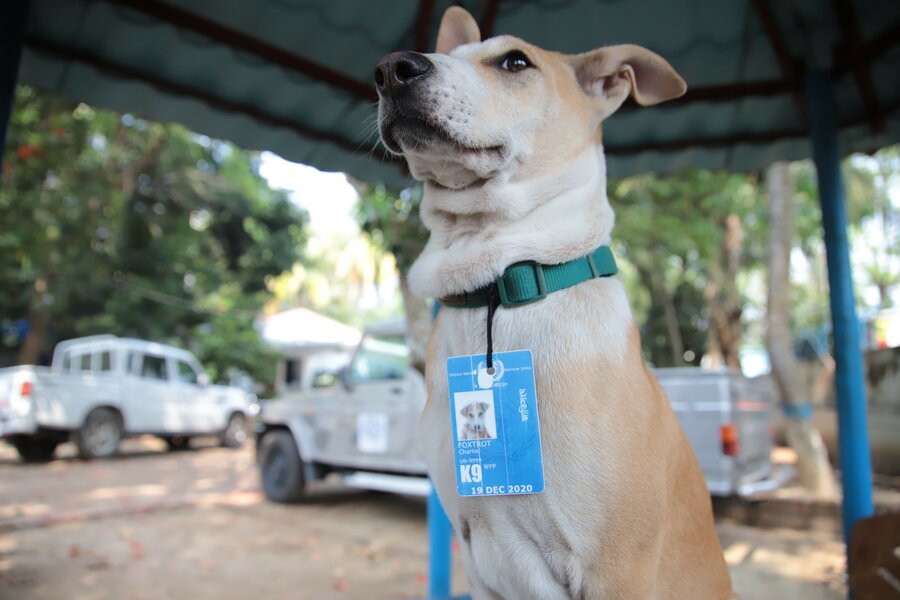 To mark Monday 23 March, 'World Puppy Day' (not an official UN day — yet), I wanted to share my story. I'm a pup with a very important job. I help the World Food Programme save lives and change lives in Cox's Bazar, Bangladesh, which is also home to the world's largest and most overcrowded refugee camp.
The people living in the camps are Rohingya refugees, who had to flee their homes in Myanmar because of violence in 2017.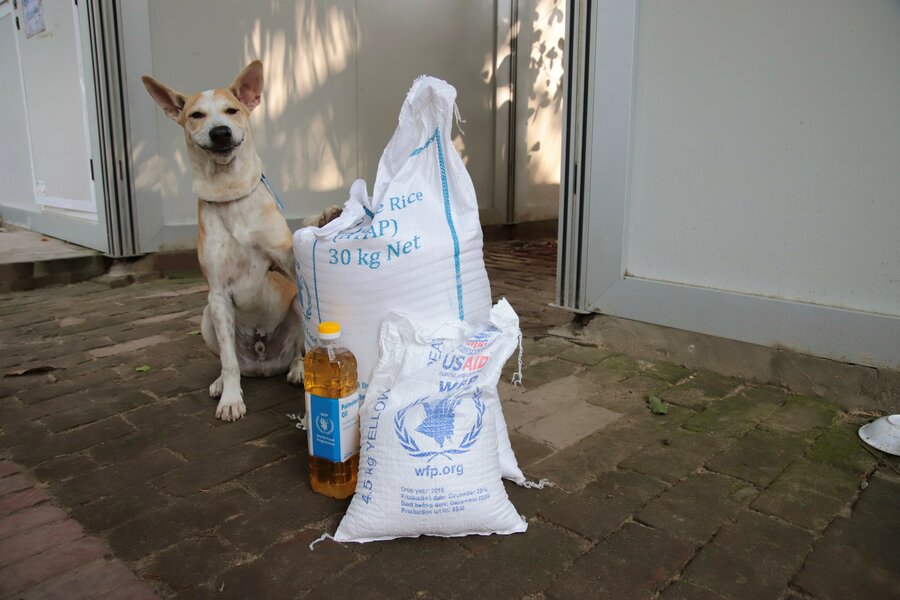 My colleagues support all the Rohingya refugees here by making sure they have dinner on the table every night, keeping the camps as safe as possible from natural disasters, and making sure children get a nutritious start in life. I'm a key part of the response with my own ID card, office, and food bowl [Ed: it's not his office, he just thinks it is].
You may wonder what a pup like me, with no opposable thumbs and terrible all-round coordination, could possibly do to help in an operation like this. Well, we all have skills to give back to the world and my colleagues have developed a 'special responsibilities and duties list' for me, which is really varied and extensive.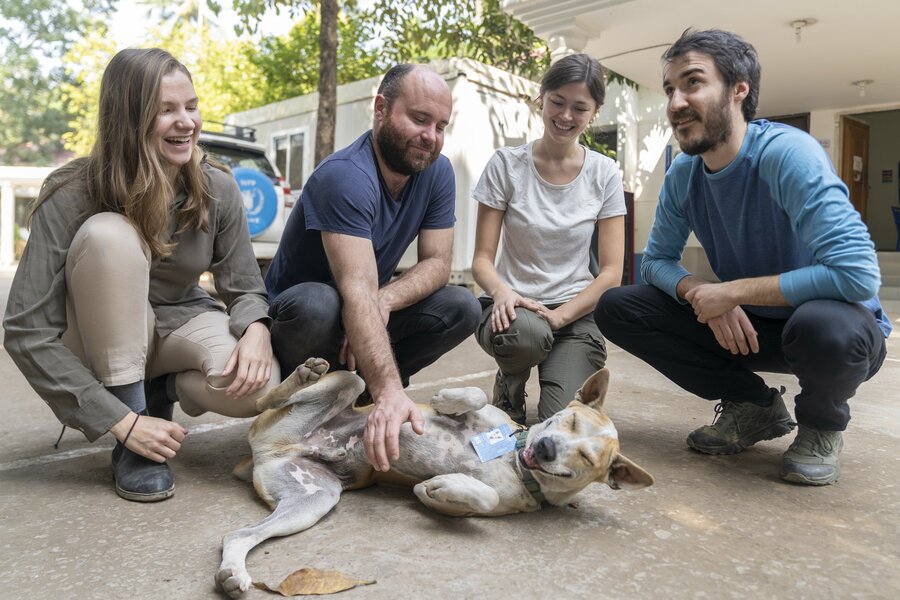 One of the jobs I like the most is making sure no one gets too stressed out. Working in an emergency can take a lot out of a person but if I see someone looking like they need some stress relief, I run up to them with a toy in my mouth and push my head against their leg. That's my special way of asking them for a pat or to play a game with me. Humans are simple creatures and it's amazing how well this works in relieving any tension.
I'm also a one-dog cheer team and mascot for the World Food Programme. You can often find me visiting my colleagues in the camps to make sure their work is coming along smoothly.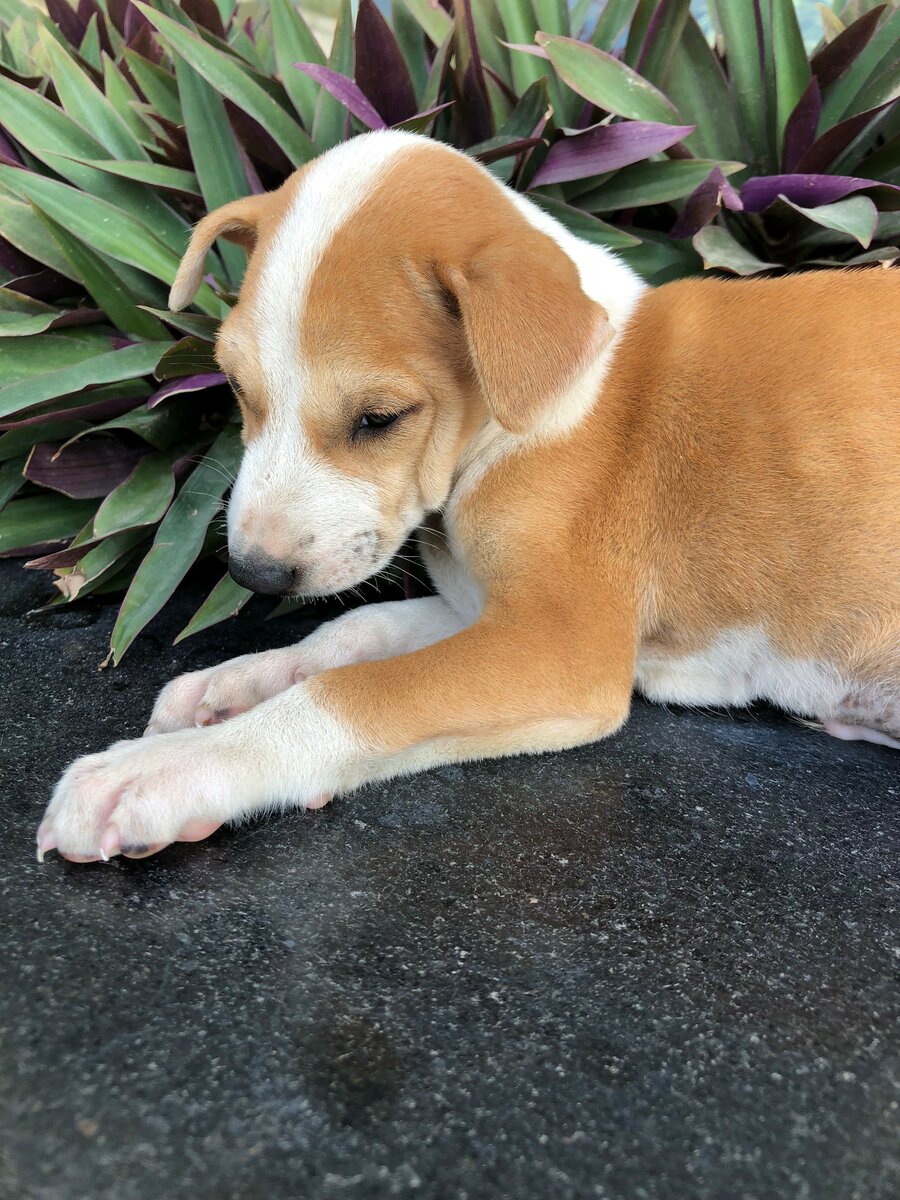 When it isn't too hot, I'll also wear my WFP cape which brings a huge smile to the faces of everyone I meet.
I help the kids to laugh and play. The kids in the camps attend learning centres each day, where we give them high-energy biscuits to help them focus. When I visit they all think it's loads of fun. A lot of them are scared of dogs like me but after a few minutes they realise I'm super-friendly and they're eager to feed me treats.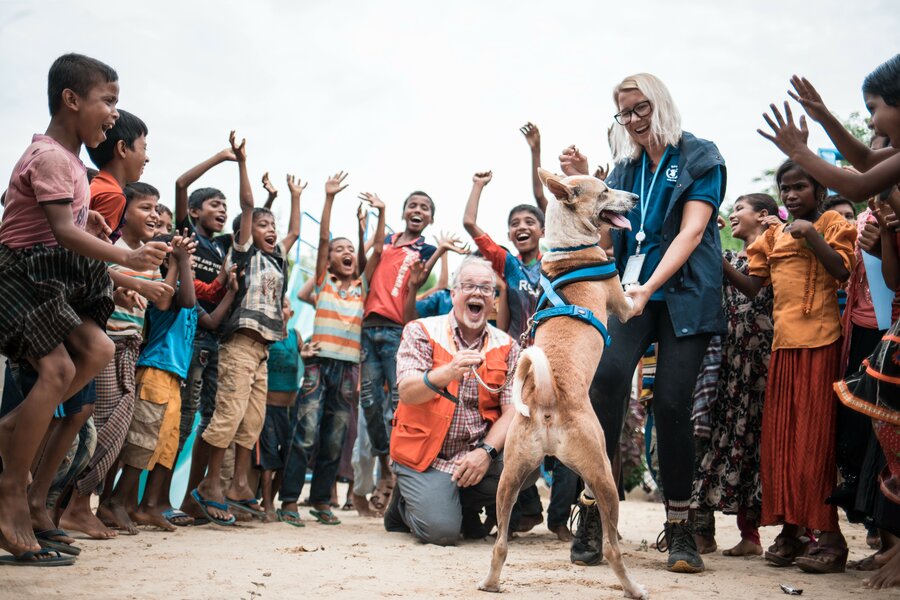 My most important job though? I remind the world about the Rohingya people. I use Instagram to tell the world the story of the Rohingya and the response to this crisis. They've been here for more than two years and it's easy for people to forget that there are 855,000 people living in a congested refugee camp in Cox's Bazar.
So I use my boyish good looks, infectious smile and charming personality to capture the attention of people from all over the world and tell them about something important.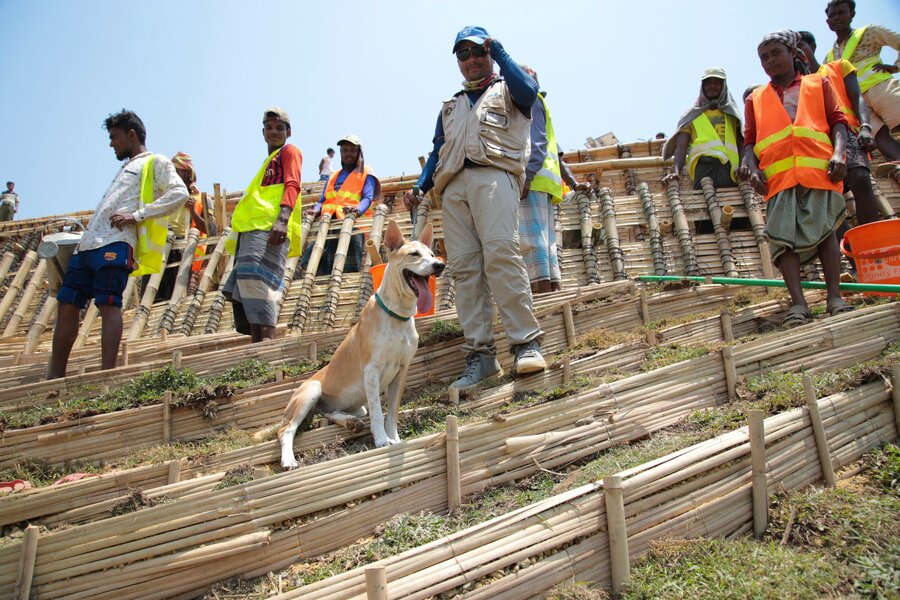 Some people have asked why a pup like me would want to work as a humanitarian and help the Rohingya instead of just chasing my tail all day. Although I do enjoy chasing my tail, I also know what it's like to have no one.
When I was a puppy I lost my mum. I was all alone in the world with no one to turn to. I saw some WFP staff and started following them because I just knew in my bones that they would try to help me. They did. They picked me up, gave me some food (they were very on-message), and searched high and low for my mum with no success. At the end of the day, they took me to their office and said WFP could be my new home.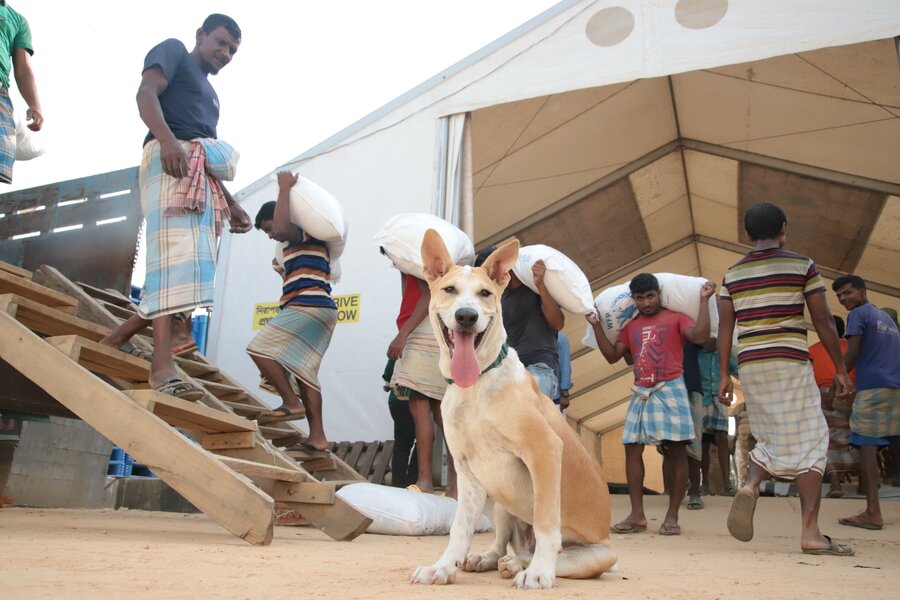 When I learned about the Rohingya, I remembered the dark time in my life when I had no one to turn to. I remembered how WFP stepped in to help me. That made me so sure that I wanted to help WFP so I asked for a job.
They say dogs with jobs are the happiest and that is definitely true for me. I love that I get to spend my days surrounded by colleagues I love and who love me back. I love the camera and when it comes out I know how to pose in a way that makes my colleagues laugh. But most of all, I love seeing the difference we're making to peoples lives each and every day.