Yemen: Millions at risk as Ukraine war effect rocks region
World Food Programme, FAO and UNICEF issue join forces to sound alarm - as WFP calls for US$1.97 billion to save lives.
, Peyvand Khorsandi
Thirty-one thousand people are facing famine-like conditions in Yemen – by June 161,000 people will be at risk, according to the latest IPC (Integrated Food Phase Classification) figures, the global standard for measuring food insecurity. 
They are at IPC phase 5 – or 'catastrophe', while an additional 1.6 million people in the country are expected to fall into IPC 4 – 'emergency' levels of hunger, taking the total to 7.3 million by the end of the year, according to UN agencies the World Food Programme (WFP), the Food and Agriculture Organization, and UNICEF. 
However, money is running out. WFP is calling for urgent funds to save lives as its operations have only 11 percent of the funding needed to continue over next six months – to reach all of Yemen's hungry in 2022, US$1.97 billion is needed.  
The figures also show a persistent high level of acute malnutrition among children aged under-5. Across Yemen, 2.2 million children are acutely malnourished, including nearly more than half a million who face facing severe acute malnutrition. In addition, around 1.3 million pregnant or nursing mothers are acutely malnourished. 
"Every day more and more children in Yemen go to bed hungry. This should not be the case for any child anywhere in the world," said UNICEF Executive Director Catherine Russell. "If we don't act today, we will see more children die in Yemen, and those who don't die will suffer the consequences of malnutrition in their future, including impaired physical and cognitive development."
Over the past year, the overall number of people needing food assistance Yemen has seen an increase of 1.2 million, bring the totally to 17.4 million people – according to the IPC report, by December there will be 19 million people suffering from hunger and malnutrition in the country.
"These harrowing figures confirm that we are on a countdown to catastrophe in Yemen and we are almost out of time to avoid it," said WFP Executive Director David Beasley. "Unless we receive substantial new funding immediately, mass starvation and famine will follow. But if we act now, there is still a chance to avert imminent disaster and save millions."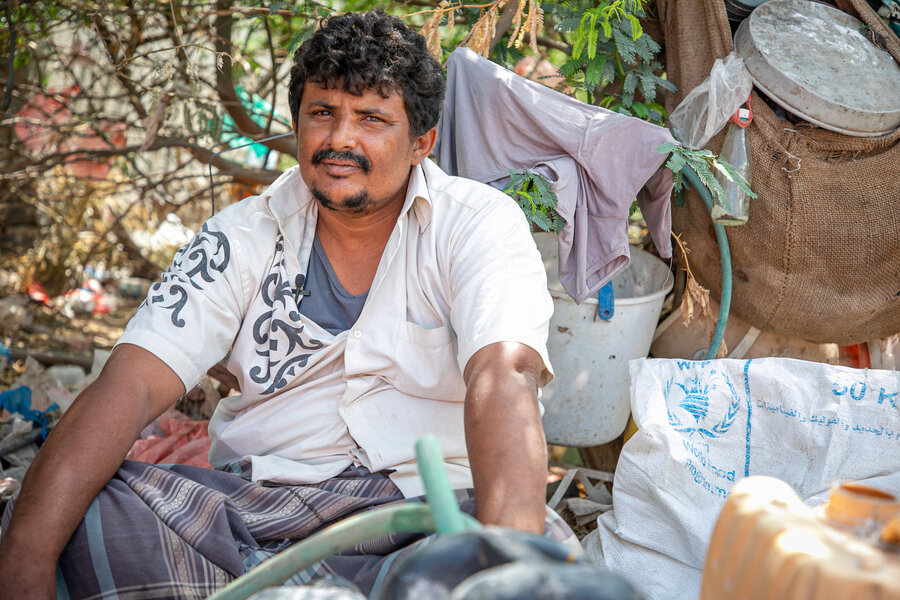 ---
"The resounding takeaway is that we need to act now," said David Gressly, the UN Resident and Humanitarian Coordinator for Yemen. "We need to sustain the integrated humanitarian response for millions of people, including food and nutrition support, clean water, basic health care, protection and other necessities."
Achieving peace, he added, was critical to "help lower food prices and unleash the economy, giving people the dignity of a job and a path to move away from reliance on aid".
Conflict and economic crisis remain the main drivers of acute food insecurity and malnutrition in Yemen, the IPC report confirms, further exacerbated by the instability of humanitarian assistance, with "further escalation of fighting in critical hotspots" likely, leading to more and more displacements as people flee conflict zones. 
Gressly called on the all parties to the conflict to lift all restrictions on trade and investment for non-sanctioned commodities. "This will help lower food prices and unleash the economy, giving people the dignity of a job and a path to move away from reliance on aid," he said.
Hunger Hotspots: 4 countries face famine, UN report warns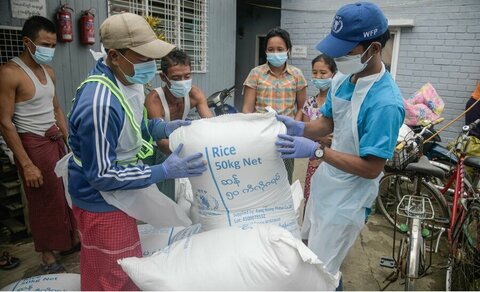 People are suffering water shortages while limited access to health services, education facilities and fuel causes misery for millions. WFP currently aims to reach 12.9 million people in Yemen but has been forced to cut rations in order to feed the people in greatest need. Lack of jobs, rising food prices, and reduced and stalled salary payments are "contributing to poor diet in terms of quantity and quality, as well as low coverage of sanitation facilities and poor hygiene practices."
This, in turn, is leading to "a high disease burden", the report states. Many people have little choice but to sell assets that they need to earn a living, "taking on higher debt levels every month and maxing out their credit levels to cover basic needs."
'When there is flour and everything, I sleep peacefully and comfortably. When there is no flour, you can't sleep'
Such negative coping strategies can only push people further back into poverty and hunger. Meanwhile, the war in Ukraine  is dealing a further blow to Yemen, driving food and fuel prices further up. The country – already beset by years of conflict, the effects of climate change and the coronavirus pandemic – depends almost entirely on food imports. 
Indeed, imports from Ukraine account for 31 percent of the wheat arriving in Yemen in the past three months – prices are suddenly seven times higher than they were in 2015. A kilo of wheat flour now costs on average more than 800 rials (around US$3.20) in the south, compared to 146 rials before the crisis.  The cost of WFP operations in the country is up by US$10 million a month in the country.
Ali, a 35-year-old at a WFP-supported camp for internally displaced people in Mokha (see video above) told WFP: "Hunger makes me think a lot. When there is flour and everything, I sleep peacefully and comfortably. When there is no flour, you can't sleep. I get lost thinking about what to do and how to bring food. Security is not to feel safe from the war, but it is about having food and flour at your home."
 
Now is the
time to act
WFP relies entirely on voluntary contributions, so every donation counts.
Donate today