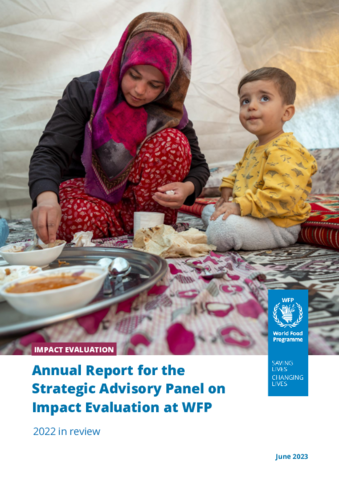 A review on progress made in 2022
This annual report outlines progress made towards implementing WFP's Impact Evaluation Strategy in 2022.
The first two years of the strategy (2019-2021) were a pilot phase, during which period the Office of Evaluation (OEV) assessed the demand for impact evaluation evidence in WFP and explored different models of delivering them in rapidly evolving contexts.
Following an independent review of the Strategy pilot phase in 2021, impact evaluation was embedded into the WFP Evaluation Policy 2022 as a third type, alongside centralized and decentralized evaluations. WFP also established a standalone Impact Evaluation Unit (IEU) to deliver the Impact Evaluation Strategy, in alignment with the new Policy and WFP Corporate Evaluation Strategy 2022 (CES).