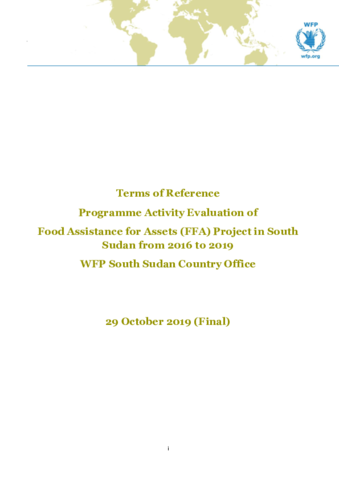 This decentralized evaluation is commissioned by the WFP South Sudan Country Office and covers the Food Assistance for Assets (FFA) Project in South Sudan from 2016 to 2019. It will be carried out in 2020.
The evaluation is commissioned to inform the implementation of the FFA program in the next Country Strategic Plan cycle, 2022-2026 and is intended for both accountability and learning purposes. It focuses on assessing the relevance, connectedness, effectiveness, efficiency, impact and sustainability of the FFA Project.
The evaluation questions will be further developed by the evaluation team during the inception phase.