Budding chefs in Turkey turn the tables on coronavirus
Kitchen of Hope project goes online so hundreds of young trainees stay on track
, Suraj Sharma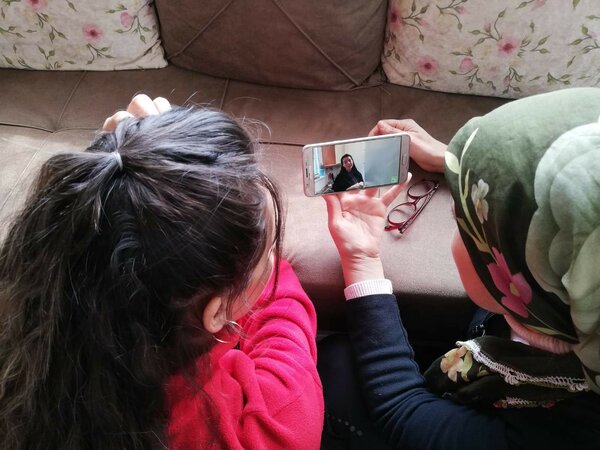 As measures to slow the spread of coronavirus come into force, making face-to-face training in a classroom impossible, the World Food Programme is continuing its flagship culinary training programme in Turkey online.
Our team in the country, which trains both Turkish nationals and Syrian refugees, needed a quick solution to keep its principal vocational training project from being derailed by the COVID-19 pandemic.
As a result, chefs are now delivering interactive lessons via a dedicated YouTube channel. Reactions from participants have been positive.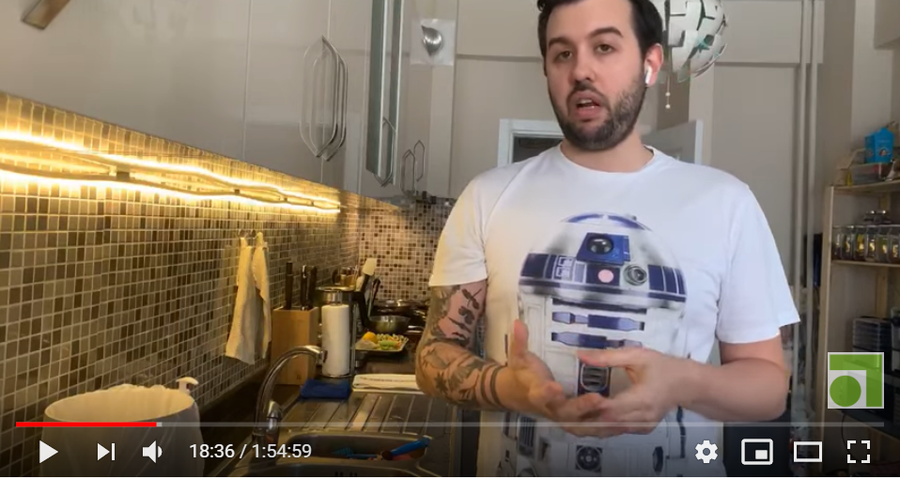 The Kitchen of Hope project, or MUV (Mutfakta Umut Var), aims to equip unemployed young people with professional culinary skills, while also helping them to gain work experience.
Classes in all seven provinces currently served by MUV came to a sudden halt after schools were ordered shut last month, as part of wider precautionary measures to slow the spread of COVID-19.
'It almost feels like you are talking to yourself — live chat participants asking questions makes it better'
WFP staff mooted the use of technology to keep lessons on track, so that participants would not fall behind. Margie Rehm, WFP Turkey Head of Livelihood Programmes, knew from experience how critical the use of technology could prove during a crisis.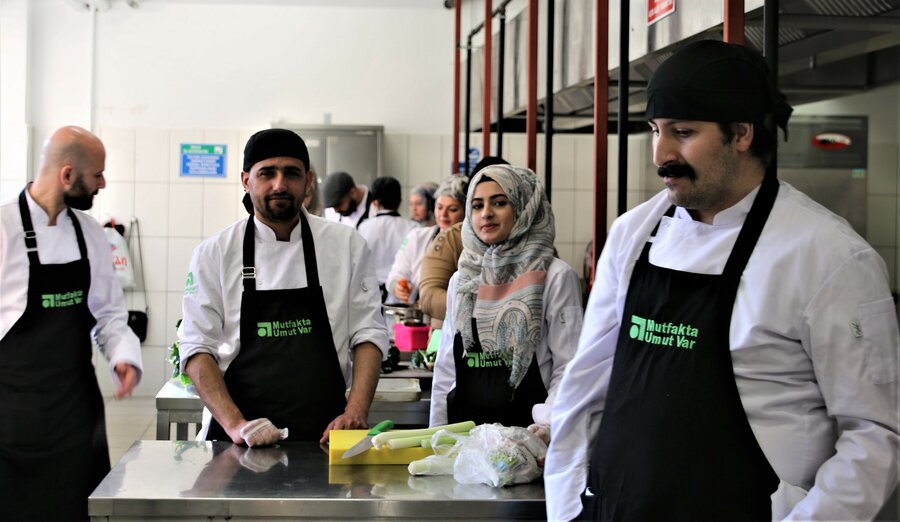 "Technology is our greatest ally in such conditions," she says. "We've started interactive online classes for project participants, and those unavailable can watch later. We didn't have a lot of options to continue with the technical and practical classes. So we partnered with Turkish chefs to continue classes online."
More than 100 participants from all over the country logged in for the first online lesson. Nariman, from Aleppo, Syria, who now lives in Istanbul, is thrilled.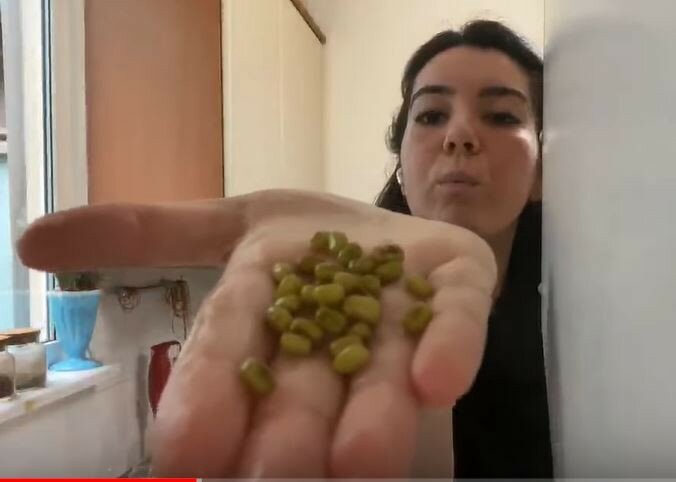 "It's good to have a live broadcast of cooking lessons when stuck at home with nothing to do," she says. "Obviously it is not the same as getting to be with my friends during actual lessons. We can't learn as much, but it's still beneficial. I hope once this virus is gone, we can return to our regular classes."
Yaren Carpar, the chef who conducted the first interactive online lesson on the use of legumes, found it promising — albeit a surreal experience.
"It was my first time doing a lesson via YouTube. It almost feels like you are talking to yourself," says Yaren. "The live chat where participants ask questions makes it better. Of course, it is not quite the same as being physically present in a kitchen or classroom."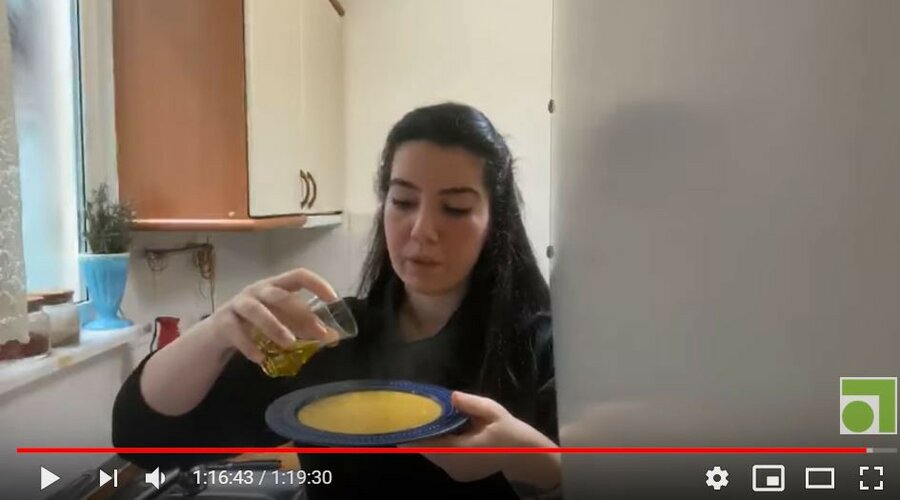 She adds that though the live broadcasts have obvious limitations, "You can 100 percent conduct the theoretical part like this. The practical side is a bit more complicated but these broadcasts can prove useful even from that perspective."
Ahmet, a Turkish participant from Istanbul, called it a novel experience and is keen for the online training to go even further.
"I found the lesson to be very successful," says Ahmet. "It was a transformative experience in my opinion. I will suggest to WFP that we make it even more interactive by using apps like Zoom, which will enable us to connect to the lesson from our own kitchens, too, and cook together."
'I hope soon to go back to my seat in the class to attend courses again with my colleagues'
WFP is set to extend extra data-usage packages to students with poor internet access. Teachers are also asking that students do homework by trying recipes at home. They share pictures on a WhatsApp group, with teachers and chefs commenting and grading as they go along.
Aya Haddet, a Syrian from Adana says: "Although the practical courses are much better, I really like the idea of receiving cooking online courses. I am proud of being member of the MUV project. I hope soon to go back to my seat in the class to attend courses again with my colleagues."
Funded by the Republic of Korea and the Kingdom of Norway, MUV is implemented by WFP in partnership with Turkish Ministry of National Education, ISKUR (the Turkish Employment agency), and, in the province of Mardin, the Sukraan Foundation.
This year, MUV aims to train 600 participants and help them to find internships. The programme is being rolled out in the provinces of Adana, Ankara, Istanbul Izmir, Sanliurfa, Mardin, Hatay and Kilis.
In something of a bonus for those taking part, their families can also join in and watch the classes from home.