Comment: 'Attacks on aid workers in Sudan must stop'
Parties to a conflict that's killed more than 1,100 civilians and 19 aid workers – including three World Food Programme staff – must honour agreements to protect humanitarian personnel and resources
, Eddie Rowe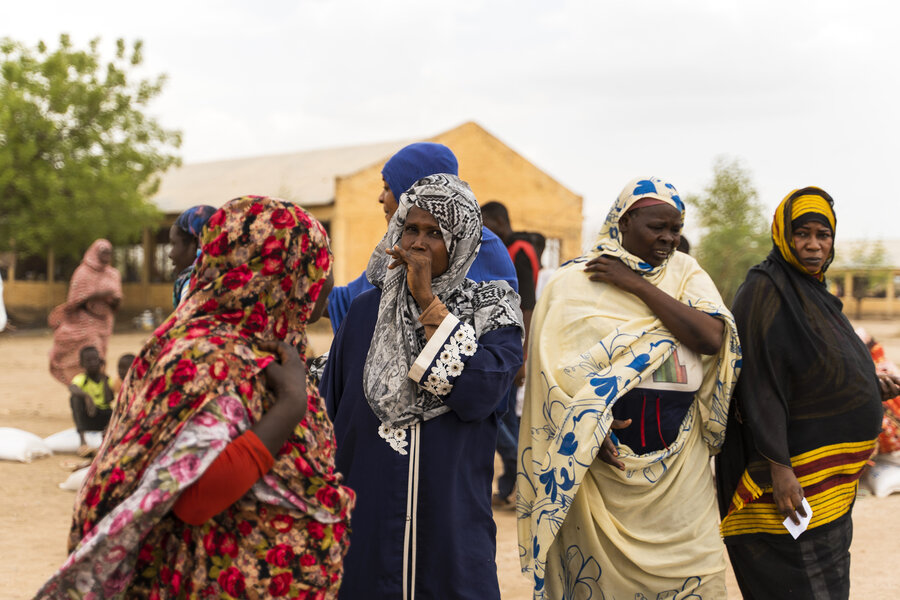 The operating environment in Sudan is without a doubt the most challenging that I have experienced in my 30-year career as an aid worker.
What I have personally witnessed since conflict erupted across the country on 15 April and the stories I hear – especially from the Darfur region – are harrowing. No one should have to endure such horror or pain.
The very day fighting broke out across Sudan, tragedy struck the humanitarian community. Three World Food Programme (WFP) staff members – Osman Ali, Siddig Mohammed and Yousif Elzain – were killed in North Darfur.
These dedicated humanitarian workers had been in a remote area delivering emergency cash assistance to some of Sudan's most vulnerable people. 
They are among 19 humanitarian workers – all Sudanese – who have lost their lives in the past four months. The war has already claimed the lives of at least 1,100 civilians and left millions in urgent need of humanitarian assistance.
Yet this vitally needed aid has also come under direct attack; at least 53 humanitarian warehouses have been looted and 87 offices ransacked. More than 40,000 tons of WFP food assistance has been stolen and a logistics hub in south-central Sudan – one of largest on the African continent – was overrun.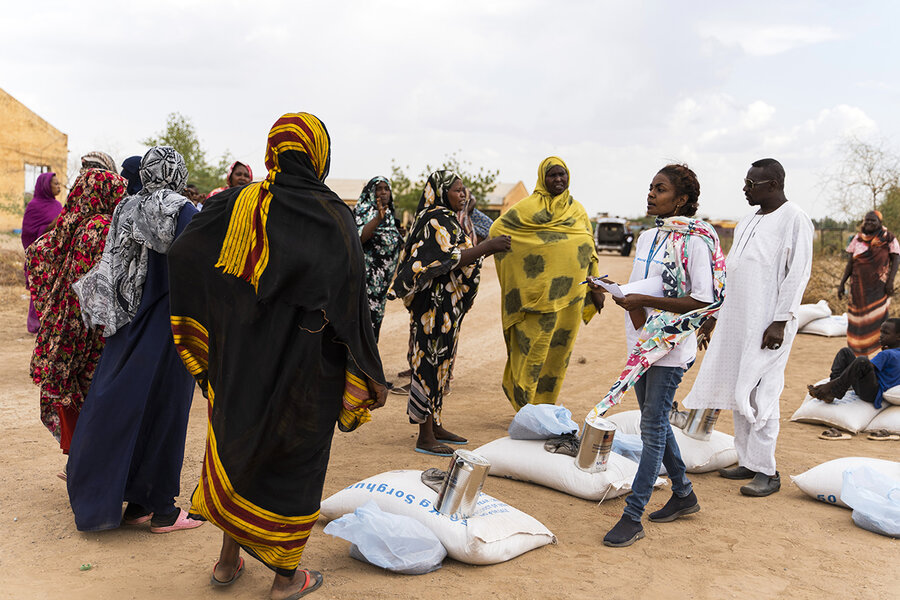 Despite the very real risk to their lives, humanitarians on the ground in Sudan continue to overcome immense challenges to support those suffering the most in this conflict.
The outlook is grim. Hunger stands at record levels, and 6.3 million people are one step away from famine. Over 4.4 million people have been forced to flee their homes to seek safety in other parts of Sudan and neighbouring countries.
Humanitarian needs are higher than ever before, with half the population – or 24.7 million people – in need of assistance. 
As conflict has spread, its dynamics have become increasingly more complex. Insecurity means that gaining access to people in need of life-saving assistance is increasingly difficult – yet even more urgent than ever before as more people struggle to meet their most basic needs.
In Chad, as in Sudan, tragic stories and soaring needs
'This is the price innocent people pay for war' – WFP Executive Director Cindy McCain urges the international community to step up to help the 'injured and malnourished'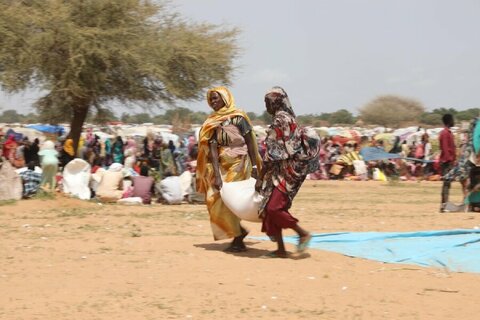 No matter what, we will continue to stand shoulder-to-shoulder with the Sudanese people in their darkest hour. We will not stop delivering critical aid to those who teeter on the brink of survival. 
While our dedication as humanitarians helps keep us going in difficult circumstances, our conviction alone is not enough. We require all parties to the conflict to adhere to their obligations under international law. 
The targeting of aid workers and humanitarian assistance is against the rules of war. Humanitarians and the aid they provide are neutral and impartial in conflict. They dedicate their lives to helping people caught up in crisis. Their safety – and that of the civilians they serve – must be guaranteed. 
Since early May, aid organizations have so far supported over 3 million people with life-saving assistance such as food, water, nutrition, shelter, and medical services. 
We want to, and need to, do more. In 2023, humanitarian actors in Sudan are ramping up to assist 18.1 million people by the year's end.
So, we are left to remind the parties to the conflict of their obligations under international humanitarian law, enshrined in the Declaration of Commitments they  signed in Jeddah on 11 May.
Rescue of 300 orphans in Sudan offers a rare bright spot as unrest and hunger mount
World Food Programme warns already soaring child hunger and malnutrition is worsening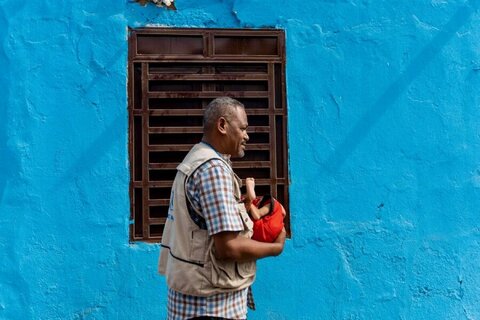 The parties agreed then to protect the civilians of Sudan and to protect humanitarian personnel and assets. They affirmed that it is prohibited to attack, harass, intimidate, or arbitrarily detain personnel, or to attack, destroy, misappropriate, or loot relief supplies, installations, material, units, or vehicles.
Every August we mark World Humanitarian Day to honour those who have fallen and the dedicated aid workers who continue to put their lives on the line every day to serve people in need. And it is for the very people we serve that we continue to urge all parties to the conflict in Sudan to remember and honour the commitments they made more than three months ago: to facilitate humanitarian action and protect those whose job it is to deliver it. 
We, the humanitarian community, could be doing even more for the Sudanese people whose lives have been shattered by the ongoing violence if we could safely reach all locations where people need our help, if we were able to transport relief items without the threat of them being stolen, and if we did not have to fear for our lives.  
There is not a minute to lose – the Sudanese people need our assistance now more than ever. 
Eddie Rowe is Country Director for WFP, and the UN's Acting Humanitarian Coordinator, in Sudan. A version of this article was published by Al-Jazeera News 18 August 2023
Now is the
time to act
WFP relies entirely on voluntary contributions, so every donation counts.
Donate today