Earth Hour: 4 ways to help save our planet and fight hunger
Practical steps we can all take during the annual 60-minute event on 25 March
, WFP staff
Fill in the blank: A zero hunger world needs: _____
If you were thinking peace, cooperation or funding, you would be right. But that isn't the whole story.
To achieve zero hunger, we need a healthy planet – one with clean water, fresh air, a nourishing ecosystem, and a stable and predictable climate.
That's all the more urgent today, as an ongoing global food crisis leaves nearly 350 million people facing high levels of food insecurity.
The World Food Programme (WFP) works with communities to strengthen their resistance to worsening climate effects, through early-warning systems, physical and financial protection, and nature-based solutions. 
From 2014-2021, we have supported them in rehabilitating 1.6 million hectares of degraded land, building 111,000 water ponds and planting 60,000 hectares of forests.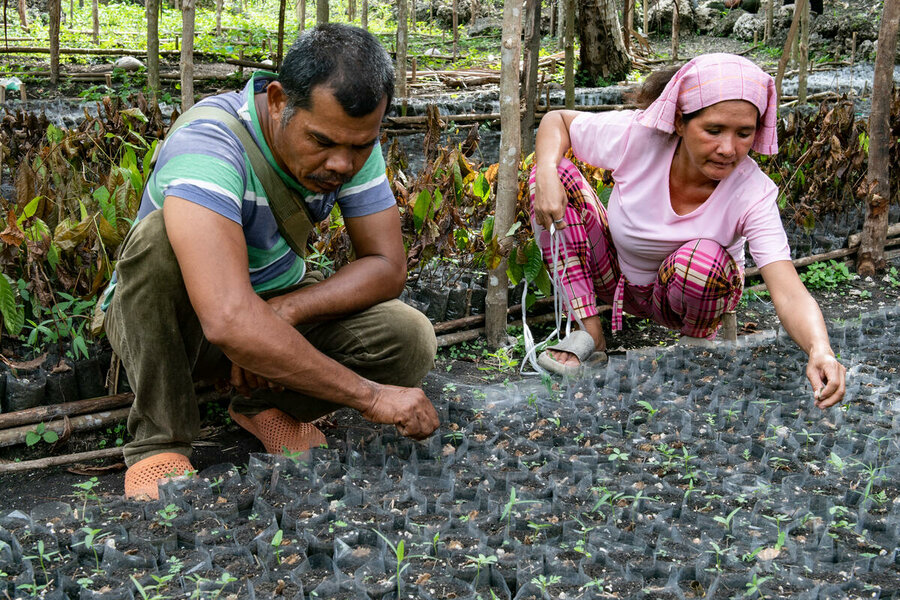 WFP also embeds sustainability into everything we do – making sure we tread lightly on the earth in our programmes and support operations don't harm the environment. We work to identify, monitor and limit our emissions, waste and air pollution, even in the most challenging locations.
From creating new life for our tires and pallets through recycling, using clean energy in our facilities and even planting native fruit trees around our offices and warehouses to create community gardens for our staff, WFP is committed to finding creative local solutions to address environmental challenges.
Luckily, there are many ways to help to protect our planet. Along with switching off our lights to mark Earth Hour on 25 March, here are 4 actions you can take to make a difference in just 60 minutes:
1. Learn about our planet, the food crisis and sustainable solutions
Right now, every living being faces three interlinked planetary crises: climate disruption, nature loss and pollution. Together, they're causing more extreme weather events, depleting the earth's natural resources and increasing displacement, poverty and inequality.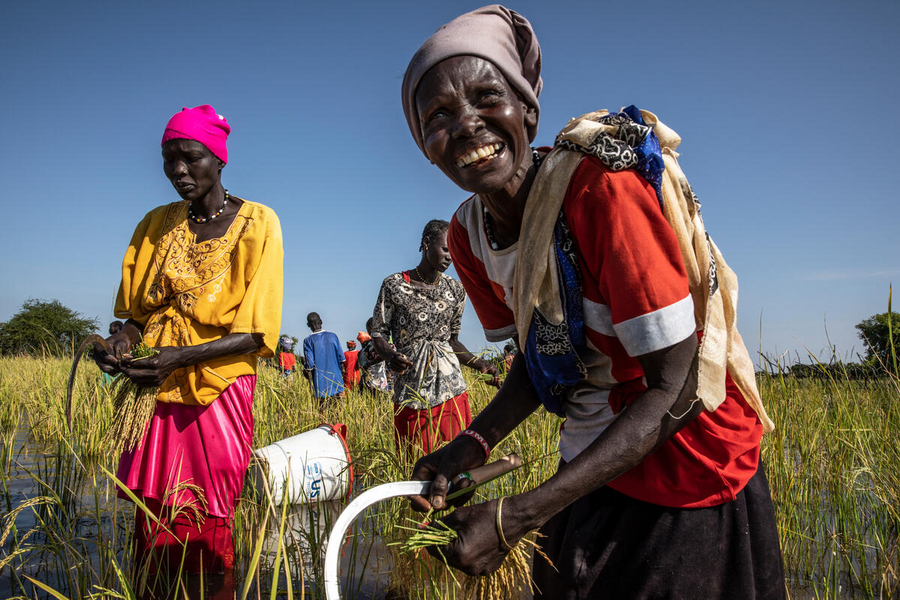 All of this helps shrink the quantity and quality of food and water that can be produced, distributed and consumed globally.
Why not use this Earth Hour to bolster your knowledge of the state of our planet, and ways we can protect it?
Explore these resources to learn more:
2. Reconnect with nature 
There is no better way to remember the importance of caring for our planet than by reconnecting with nature.
Right now, humanity uses the equivalent of 1.6 planets to maintain its current way of life – and our ecosystems simply cannot keep up. Today, 1 million of the world's estimated 8 billion species of plants and animals are threatened with extinction.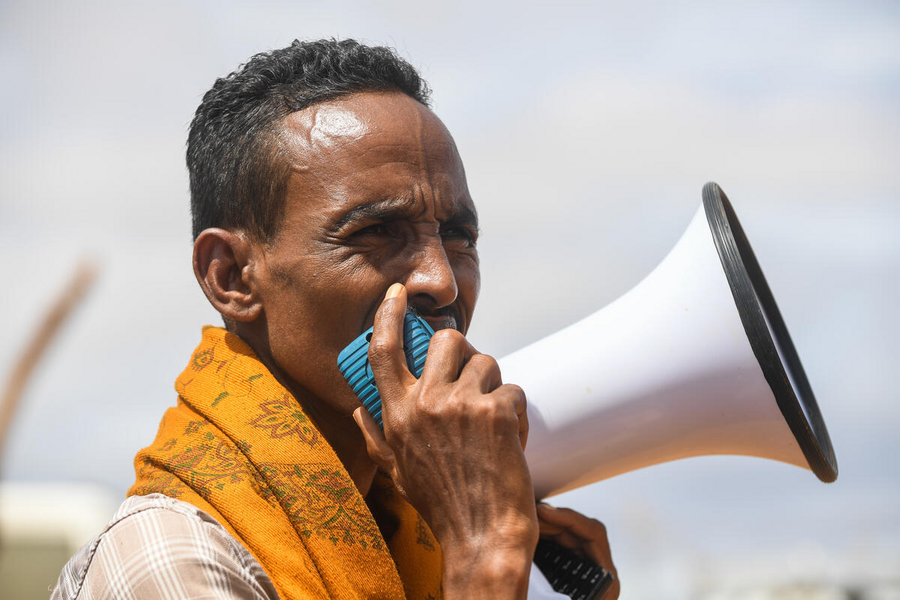 It may not seem obvious but this threatens our own survival in ways big and small. Inevitably, poor and vulnerable people are the hardest hit. 
Damaged ecosystems exacerbate climate change, undermine food security and put people and communities at risk. For example, more soil erosion and fewer trees mean rains and floods hit harder — leading to more destruction of crops, homes and infrastructure.
Nature is often the best way to protect people and our planet. At WFP, nature is embedded in our programmes and crucial to reducing our environmental footprint. Simple actions make all the difference.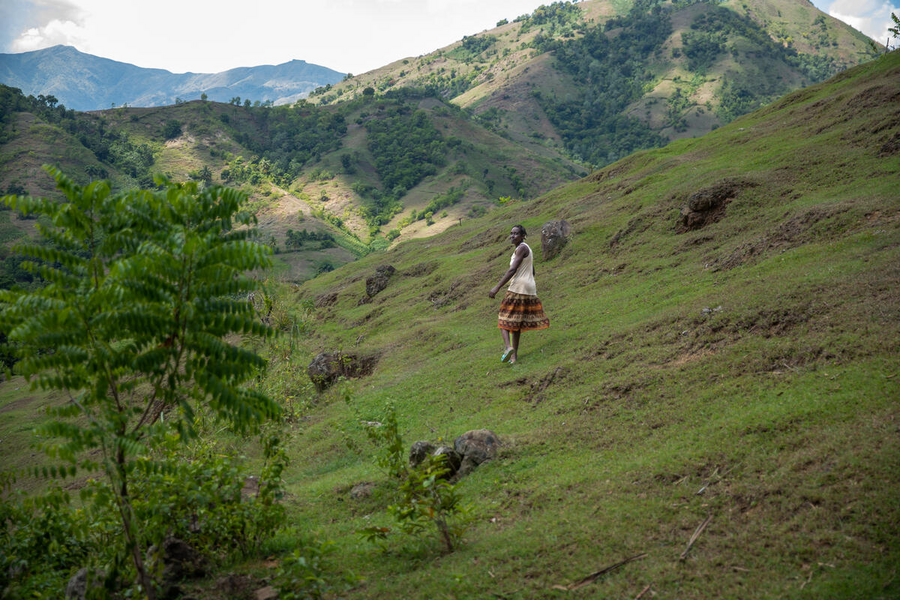 Why not plant local herbs, fruits and vegetables of your own? It's not only a great way to reduce your carbon footprint but also connects you with the earth, the seasons and the entire growing process. If all else fails, simply taking a moment to look up at the stars can help us reconnect with nature and this amazing planet. 

3. Restore our planet
Despite the doom and gloom headlines, we can reverse the destruction and degradation of our planet. But it is going to take all of us – governments, international organizations, corporations and individuals – coming together for our one shared home. 
As a 60-minute kick-start, you could try composting your food or even just separating recyclable and landfill material. Composting significantly cuts down on the amount of trash in a landfill and reduces the costs and carbon emissions of waste disposal, while being a great source of natural fertilizer. 
Read this article for more ideas.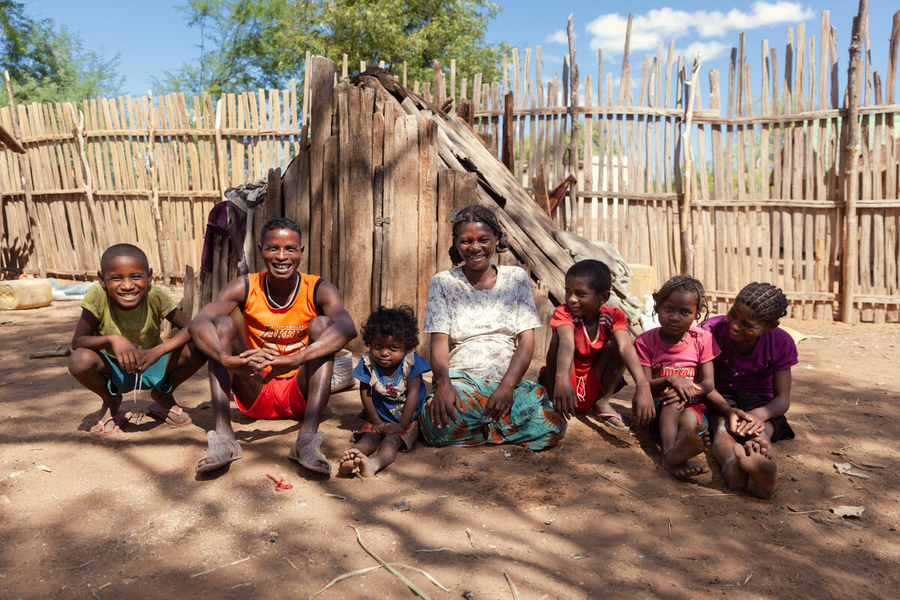 4. Inspire others to care for our planet
A more sustainable planet doesn't require us to be perfect. It just needs all of us to make a few small changes. One of the best ways you can protect our planet is to share your knowledge and practices with people around you.
Start by having conversations with your friends and family, and then expand to your larger community and leaders. 
How about playing Freerice – the WFP trivia game that raises rice grains for every correct answer – and encouraging others to join you. 
Share this article on social media for Earth Hour, along with what you are doing to better the planet, using the hashtag: #MyHourForEarth, and tag the @WorldFoodProgramme.
Read more about:
Now is the
time to act
WFP relies entirely on voluntary contributions, so every donation counts.
Donate today