Meet Freerice: The World Food Programme's new Youth Hub
Freerice.com aims to empower and engage young people to learn more about issues such as hunger, sustainability and gender equality
, Livia Hengel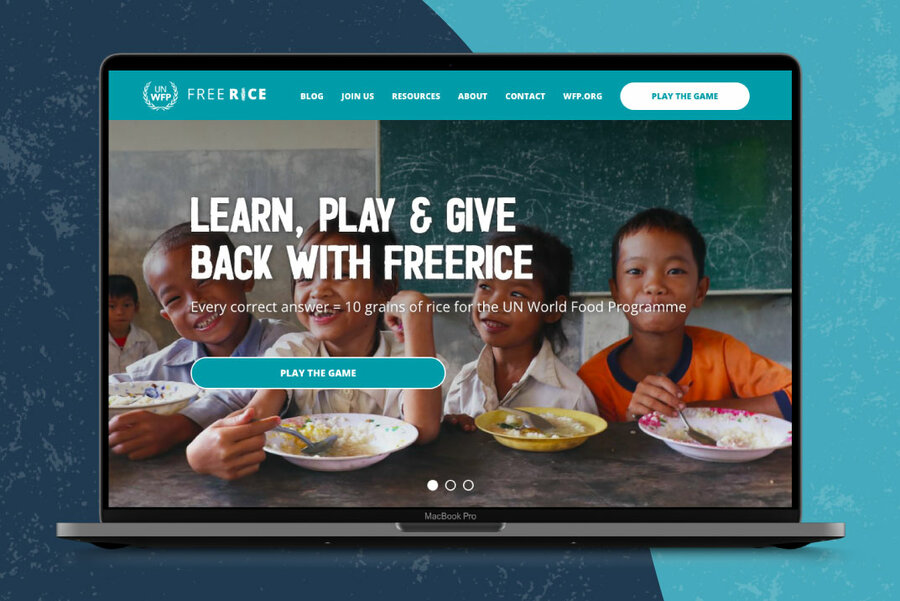 After more than 10 years, Freerice is growing up! That's because the World Food Programme's popular philanthropic trivia game is more than just a fun platform for testing your knowledge and earning rice grains. Freerice is now a Youth Hub aimed at building a community of Hunger Heroes and empowering young people around the world through digital storytelling, a volunteering program, downloadable resources and more.
'Alone we can do so little. Together we can do so much.' Helen Keller
A game with a cause
Freerice is a trivia game that raises rice grains for each correct answer. It's helped millions of players 'give back' for free – all while learning and having fun. Freerice was created in 2008 by an engineer called John Breen who wanted to devise a creative way to encourage his son to study for his college entrance exams. 
He did precisely that and, two years later, donated the platform to WFP. The game has since grown into a global community of 8 million players a year who answer thousands of questions each day to raise rice grains. Since 2010, Freerice has earned 214 billion grains of rice (the equivalent of US$1.5 million) for WFP's lifesaving programmes.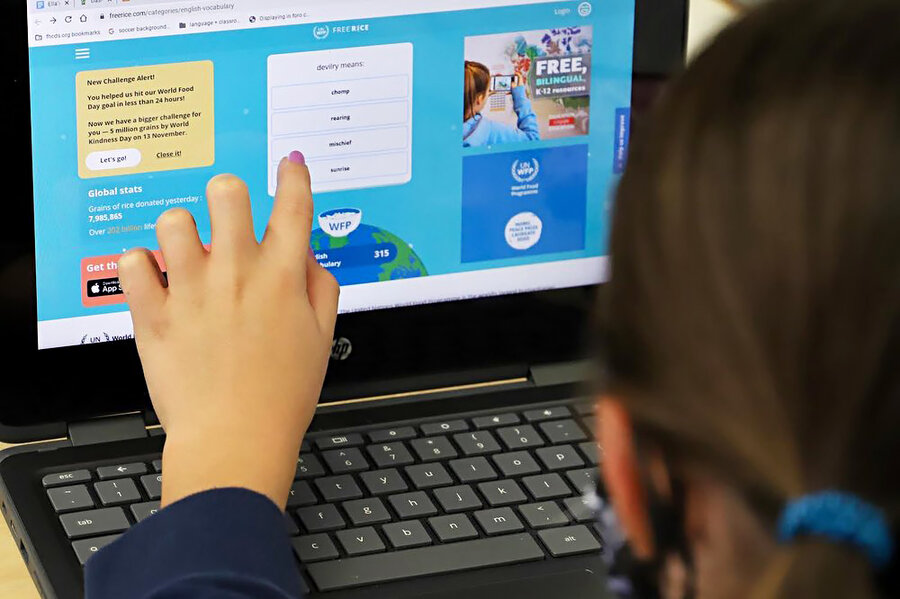 How it works
In Freerice, players have to earn rice grains to fill a virtual bowl. This 'unlocks' the donations of the private sponsors who fund the platform – raise rice and you raise money. The funds then go to support WFP's work in emergencies – in countries impacted by conflict, climate disasters and rising prices, such as Afghanistan, Ethiopia, Haiti and Ukraine.
Categories for all ages and interests
Freerice has more than 60 categories covering academic subjects, general trivia, the UN's Sustainable Development Goals and more. The most popular categories are English Vocabulary and the Multiplication Table. New content areas cover Women Leaders, Foods of the World and Pop Culture. These are the contributions, over the years, of volunteers whom include Jeopardy champions, educational influencers, academics and Freerice fans.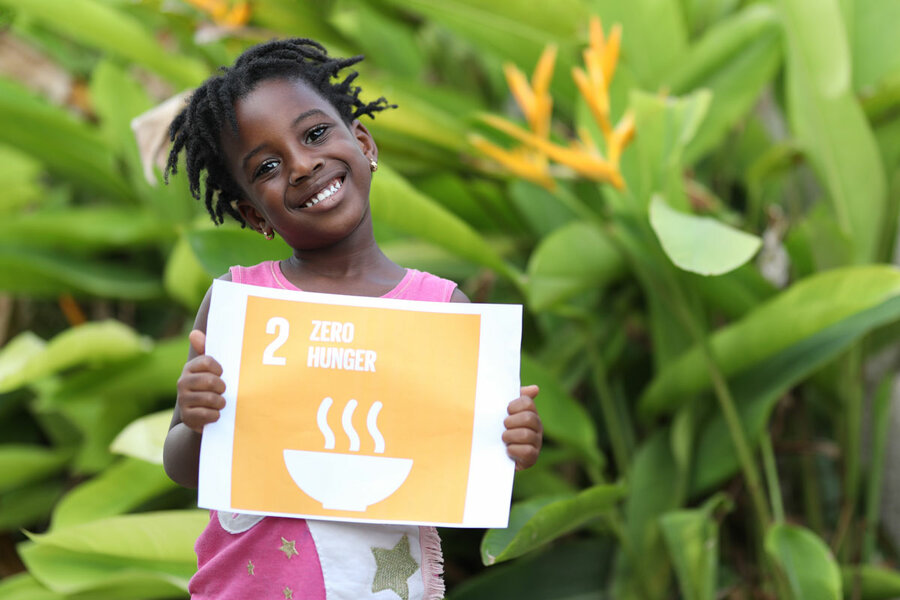 Freerice Youth Hub
Now there are even more ways to learn and give back. The new Freerice aims to empower and engage young people to learn more about topics like hunger, sustainability and gender equality. It provides them resources and ideas on how to become advocates in their communities. Visitors can read stories on the Blog and submit their own stories to be featured on the platform. At Freerice, we believe that we can only end global hunger by coming together, so we're ever eager to spotlight stories of resilience, innovation and kindness from our friends and readers.
Some of the latest stories you'll find on freerice.com include:
Schools are one of Freerice's biggest audiences, so the new website also offers printable materials for the classroom, including an A-Z ebook that introduces WFP's work, a toolkit for using the game and certificates of participation to reward players for raising rice grains.
5 ways Gen Z can help end hunger
We all have a role to play: the power and passion of young people to come together and make change is key to building the future we want for our world!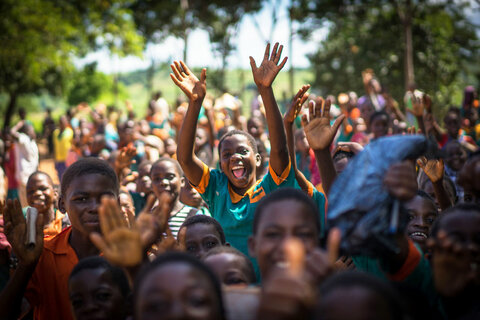 Want to join us?
Anyone can play Freerice – making an account is free and easy. Just visit freerice.com to get started. We're always looking for contributors, so find out how you can get involved:
Now is the
time to act
WFP relies entirely on voluntary contributions, so every donation counts.
Donate today