How Project Amata supports dairy farmers and helps feed vulnerable schoolchildren in Burundi
The United Nations World Food Programme (WFP) and Kerry Group are working with dairy farmers and others in the Gitega province to improve nutrition and change lives in schools and communities
, Matthew Stevens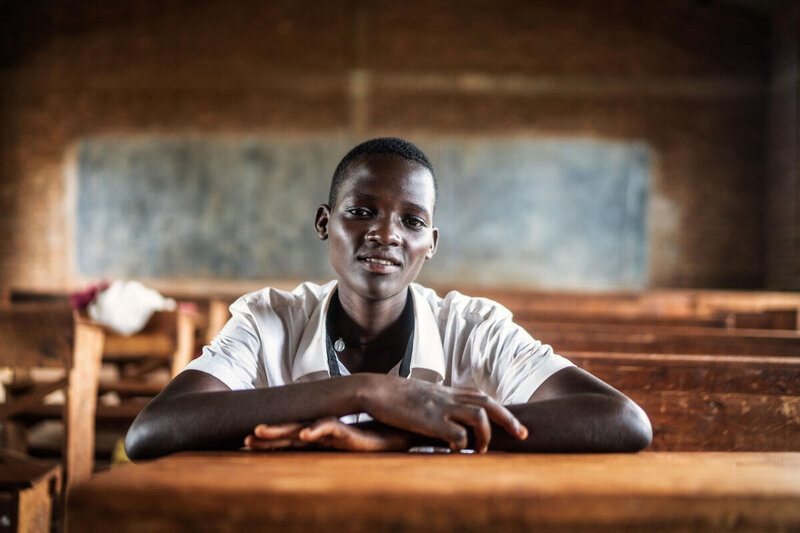 "I go to school on foot. It's a 45-minute walk from home," says Florence. "I used to have to walk back for lunch. Sometimes, I would find that there was no food left at home. So I'd go back to school without having eaten."
Hunger is an issue for the people of Burundi's Gitega province. But it also affects millions across the country: more than 70 percent of people here live in poverty, and one in two children under five are stunted.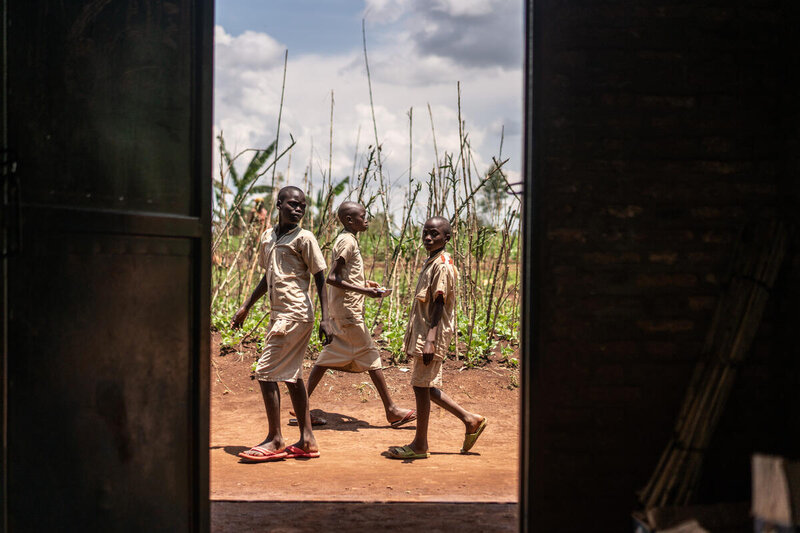 Traditionally, agriculture has been the backbone of Burundi's economy – and of family diets. Nine out of ten Burundians depend almost entirely on livestock and farming for their livelihoods. But high costs, limited access to tools and technologies, and scarce arable land mean families are often unable to feed themselves – let alone sell their produce.
Burundi has had to turn to external markets, where the global food crisis has sent prices rocketing.
For millions here – including students like Florence – hunger is a very real prospect.
That's why WFP is working with partners to improve the diets of struggling communities in Burundi. One way of doing so is by making milk more widely available.
"[This is a] country where access and consumption of animal protein is still very limited," says Claude Kakule, Deputy Country Director for WFP in Burundi. "The milk value chain offers strong potential to improve the income and livelihoods of small-scale producers, while alleviating malnutrition among the vulnerable."
Global taste and nutrition company Kerry Group has been a key WFP partner in this area. Together, Kerry and WFP launched Project Amata – an ambitious initiative that aims to make milk more widely available across Gitega and beyond.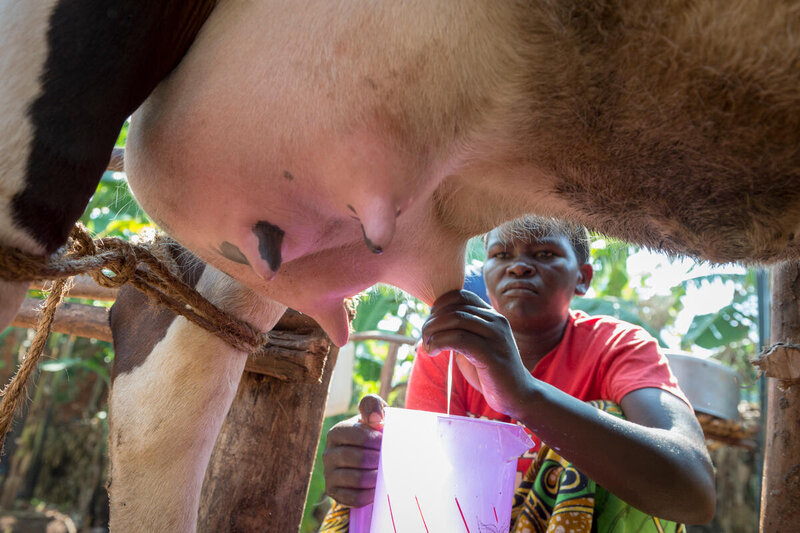 Building on the success of Project Leche, an earlier partnership project in Honduras, WFP and Kerry have been working with small dairy farmers, milk processors, distributors, and schools in Gitega to strengthen weak links across the value chain.
Today, Project Amata is bringing innovation and income opportunities for farmers, supporting healthier diets in schools and communities.
"By connecting local milk producers and collection centres with WFP's school feeding programme, this project is introducing fresh milk into schools and will help ensure the consumption of safe and nutritious food," says WFP's Kakule.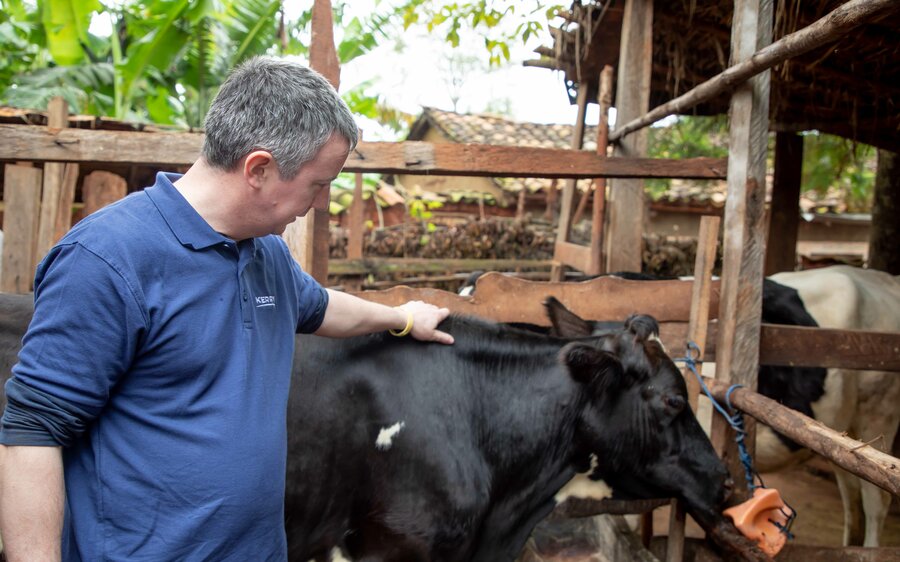 Despite challenges related to the effects of the COVID-19 pandemic, the project is delivering for communities across Gitega. To date, 210 smallholder dairy farmers – with equal participation of women and men – have received training on a range of topics, including animal nutrition, artificial insemination, calf rearing, animal tagging, and more. This is helping them increase production sustainably.
These farmers and others have also sold almost 200 tons of milk under the project, boosting their incomes.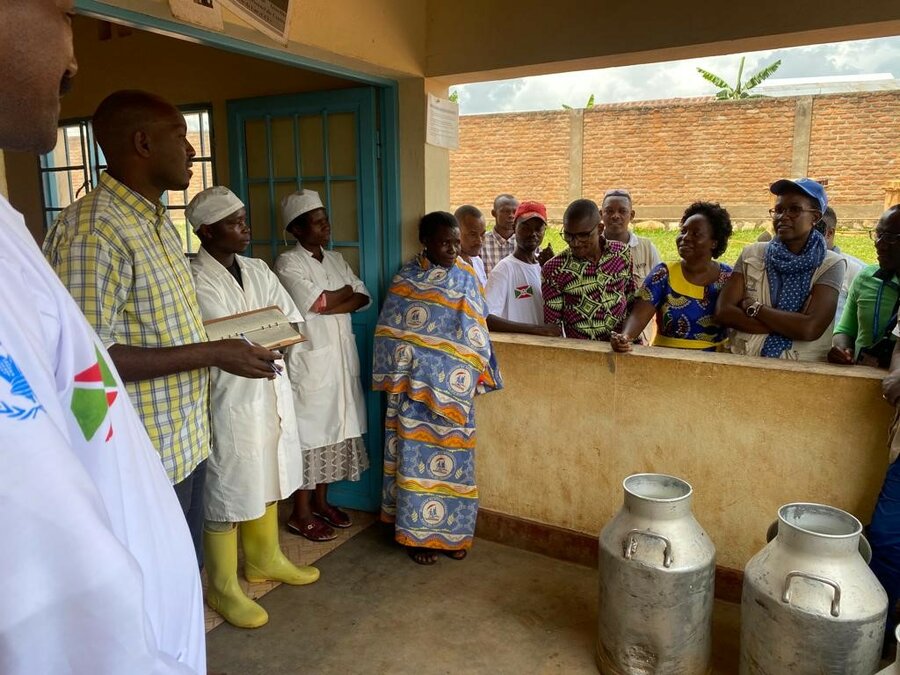 This locally sourced milk has become a key element in WFP's school feeding programme in the province. Over 3,100 students in Gitega now have regular access to healthy, nutritious, and sustainable milk as part of meals served in school.
For students, these meals can be life changing. "Now, I eat well – and am – well," says Florence. She can rely upon daily milk and food in school and doesn't need to walk home and back every day for lunch – an hour and a half round trip. Without them, she says, "I did not have enough energy to pay attention in class. It has helped me."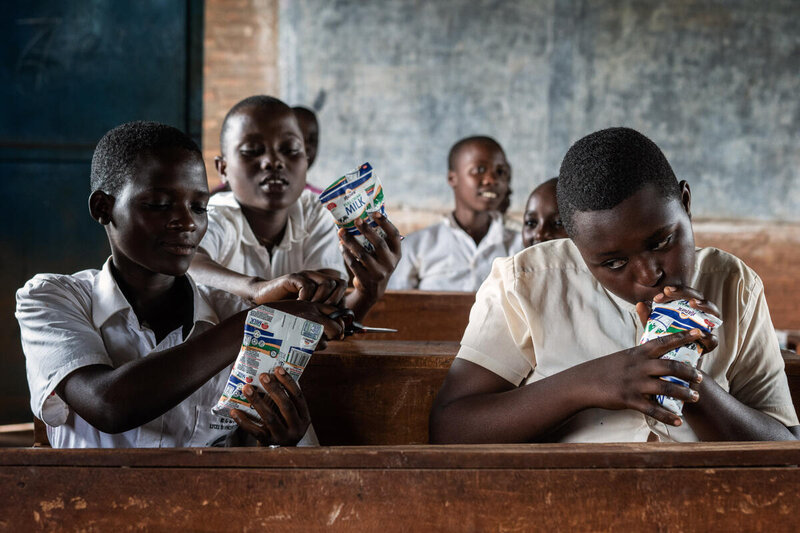 Regis Manyange, Regional Sales Director at Kerry, said: "Project Amata has been an impressive success so far. It has helped our local dairy farmers as they seek to improve productivity and expand milk production, while providing schoolchildren with an important daily source of protein."
Together, WFP and Kerry will continue to drive milk availability and consumption in Burundi, while providing a sustainable market for local smallholder dairy farmers.
---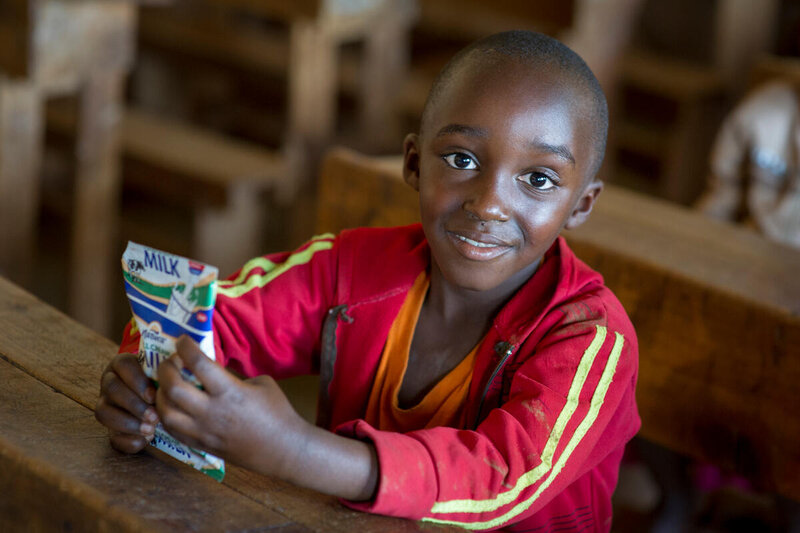 Gerry Behan, Global President and CEO, taste and nutrition, Kerry said: "Project Amata has been an extremely worthwhile endeavour and we are proud to help deliver the excellent progress to date that has occurred in spite of the challenges of the global pandemic on the project's organizing efforts. Kerry is pleased and proud to work with the World Food Programme to partner in another excellent project, and we look forward to seeing even more impact from Project Amata."
WFP's Claude Kakule added: "Thanks to Kerry's Group financial and technical assistance, WFP is supporting small-scale producers and processors, increasing their skills, efficiency, and helping them gain access to valuable market opportunities. WFP Burundi is grateful to Kerry Group for this innovative and strategic partnership and is looking forward to strengthening and expanding this collaboration on similar food systems projects in the coming years."
WFP does not endorse any product or service.
Now is the
time to act
WFP relies entirely on voluntary contributions, so every donation counts.
Donate today