John's story: WFP and EU support restores hope after devastating injury
The World Food Programme delivers critical cash assistance to urban residents in the face of challenges posed by the coronavirus pandemic
, By Sophie Smeulders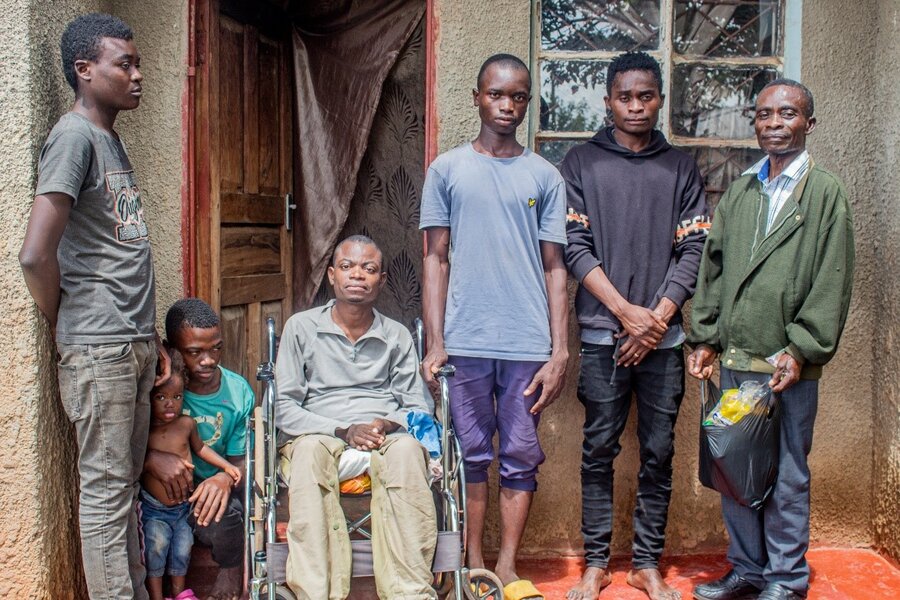 In 2015, John Ilunga was working in a cement factory when a heavy bucket of cement mix fell on his neck, paralysing him from the neck down. 
Ilunga, 25, lives with his parents, seven siblings, and two nieces, in Kitwe, the second-largest city of Zambia and the country's industrial hub. They are among the 322,000 people the World Food Programme (WFP) is supporting in six urban districts across the country, with the generous backing of ECHO (European Civil Protection and Humanitarian Aid Operations). 
Kyrgyzstan: School meals power one girl's dream of being a doctor
World Food Programme backs nutrition scheme offering children entering adolescence a bounce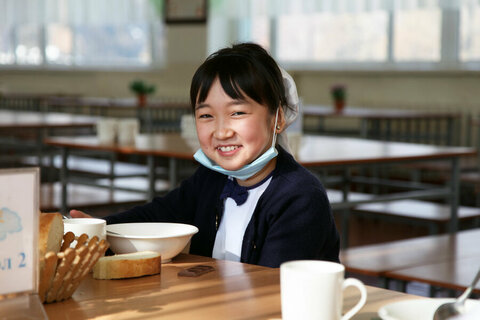 Kitwe's close proximity to Zambia's Copperbelt Province — one of the largest copper producing areas of the world — makes it an attractive choice for industrial developers, mainly in furniture, battery, consumer goods and cement production.
But unemployment is rife. Now with the coronavirus pandemic, families like Ilunga's are even more vulnerable. Many industries have cut back on hiring people while the breakdown of the system for getting food from where it's produced to the people who need it has the potential to push hundreds of thousands further into poverty.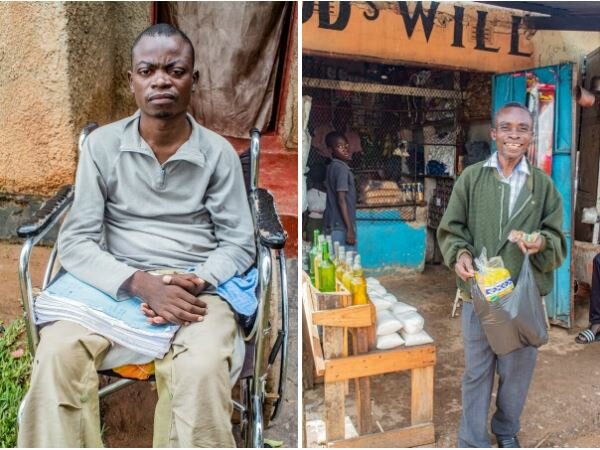 A sharp drop in the price of copper last year had a devastating impact on incomes and an already depreciating currency — it's currently 21 Zambian kwacha to US$1, up from 14 kwacha to the dollar this time last year.
Over 54 percent of the population of nearly 18 million people are poor; most rely on informal labour to get by, with incomes as low as just over US$2 per day. 
"Life has always been tough here, but it has become really tough," says Ilunga
Adding to woes, the recurrent climate shocks Zambia suffers have caused the price of staple foods to rise by 40 percent compared to five years ago — families are struggling to put food on the table.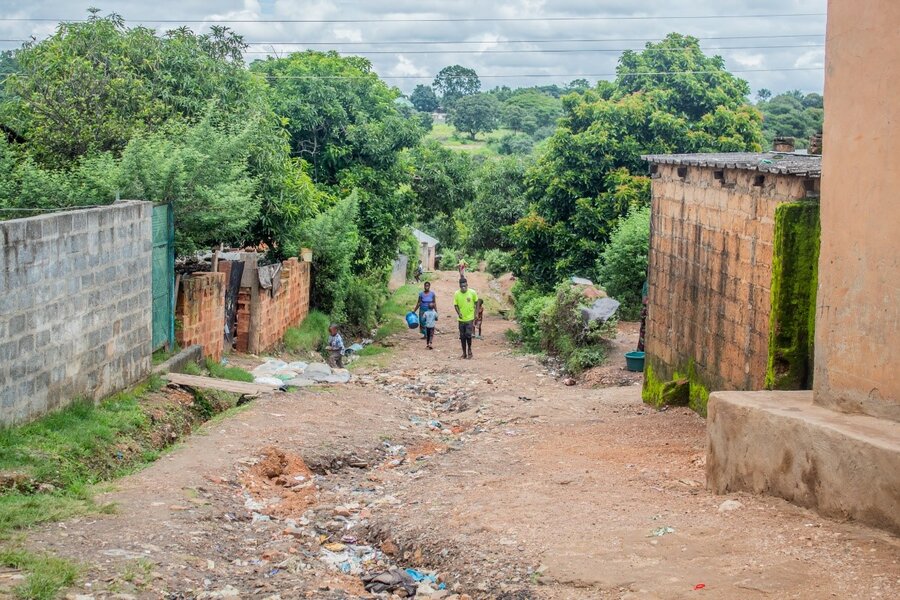 "My siblings used to get work in the mines and furniture factories two to three times a week — just enough for us to get by and pay for my basic medical needs," he adds. "Since the outbreak of coronavirus, they are lucky to find work even once a month."
llunga's family have been surviving on the little money his mother received volunteering with her church. No longer able to afford all essentials, they were forced to make the impossible choice between supporting John's medical bills and putting food on the table.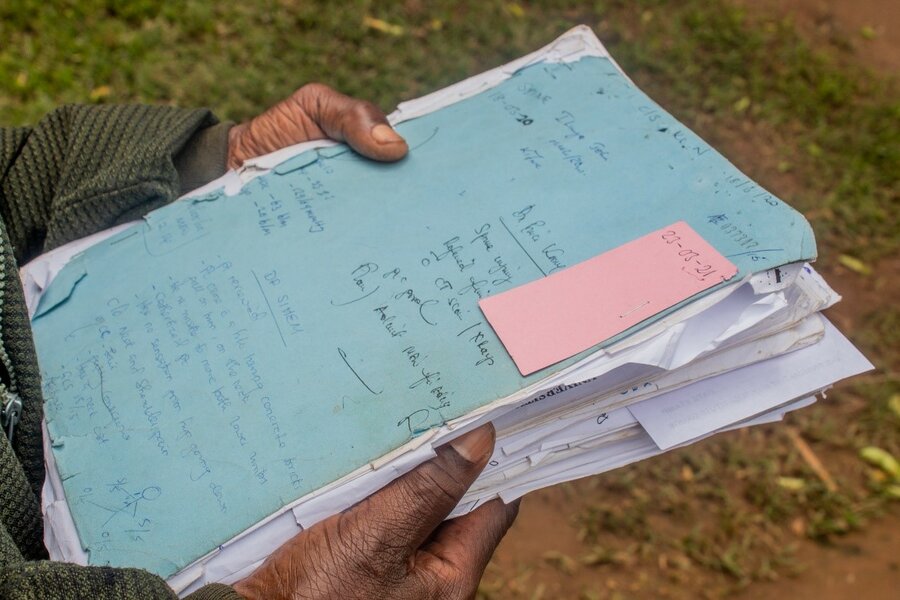 "We had to cut back on my medical expenses and prioritize food for the family. My family could no longer buy medicines and food high in protein to help build muscle strength, or afford physio or medical equipment such as catheters,'' says llunga. 
"I was devastated," he says. "The doctors said with the right treatment and by eating two eggs a day I could gain some movement back. I have made progress in my recovery since the accident — a few years ago I started to get movement back in my arms. I was worried this would all be for nothing." 
Le pouvoir des pois : de nouvelles cultures changent des vies en Zambie
Le soutien du Programme Alimentaire Mondial (PAM) pour la résilience des communautés agricoles améliore leurs moyens de subsistance et leur santé.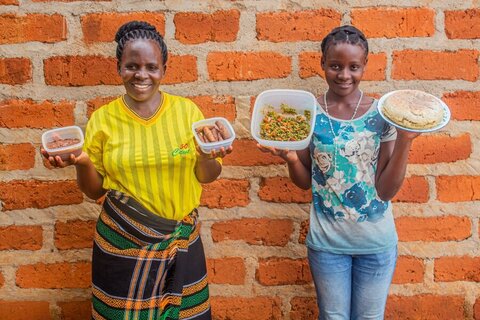 Day by day, Ilunga was seeing his body get weaker and weaker, until he woke up to a text message saying that his family will receive US$18 per month for six months through mobile money to help meet their food and other essential needs. 
WFP's monthly cash assistance means that the family can now buy nutritious food. "My father used some of the money to buy eggs to help with my recovery. He also bought maize meal, soy chunks, bread, tomatoes and onions," says Ilunga. 
But the assistance has given his family much more than just food on their plates. It has provided hope for the future.
"We have some cash left to buy medicine to start rebuilding my muscle strength again. We still can't afford physio, but this is a start. It's restored my hope for the future — and with the right medicine, one day I might be able to walk again," he says.