Needs at all-time high even before the war in Ukraine, food crises report says
Multi-agency study calls for a shift towards better prevention, anticipation, and targeting to address the root causes of food crises
, James Belgrave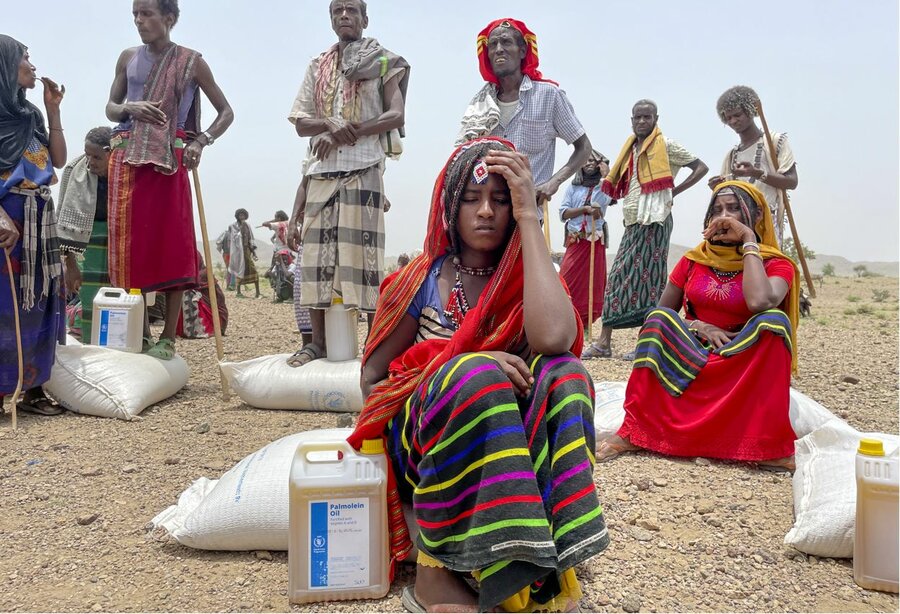 The number of people facing acute food insecurity and requiring urgent life-saving food assistance and livelihood support continues to grow at an alarming rate, according to a new study.
Launched today, the Global Report on Food Crises, confirms it is more urgent than ever to tackle the root causes of food crises rather than just responding after they occur. 
Acute food insecurity is when a person's inability to consume adequate food puts their lives or livelihoods at immediate risk and differs from chronic hunger (when a person is unable to consume enough food over an extended period to maintain a normal, active lifestyle).
Published by the Global Network Against Food Crises – an alliance of UN agencies including the World Food Programme (WFP), the European Union (EU), governmental and non-governmental bodies – the report lays bare the scale of the challenge at hand.
Around 193 million people in 53 countries or territories experienced acute food insecurity at crisis or worse levels in 2021, according to the global standard for measuring food insecurity – the Integrated Food Security Phase Classification (IPC).
This represents a dramatic increase of nearly 25 percent – 38 million people – compared with the already record numbers of 2020.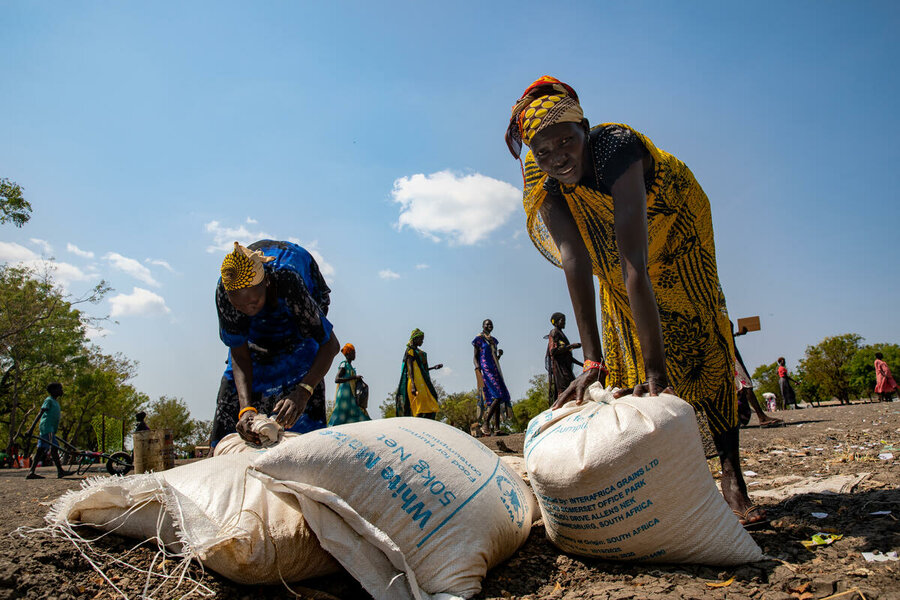 Among these, 570 000 people across Ethiopia, South Sudan, southern Madagascar and Yemen were classified in the most severe phase of acute food insecurity – at IPC5  or 'catastrophe/famine' - and required urgent action to avert widespread collapse of livelihoods, starvation and death. 
When looking at the same 39 countries or territories featured in all editions of the report, the number of people facing crisis or worse (IPC 3 or above) nearly doubled between 2016 and 2021, with unabated rises each year since 2018. These worrying trends are the result of multiple drivers feeding into one another, ranging from conflict to environmental and climate to economic and health crises with poverty and inequality as underlying causes.
Conflict remains the main driver of food insecurity, the report confirms. While its analysis does not include the impacts of the conflict in Ukraine, it shows that the war has already exposed the interconnected nature and fragility of global food systems, with serious consequences for global food and nutrition security. 
Countries already coping with high levels of acute hunger are particularly vulnerable to the risks created by the situation in Eastern Europe, notably due to their high dependency on imports of food and agricultural inputs and vulnerability to global food price shocks, it notes.
The report demonstrates the need for a greater prioritization of small-holder agriculture as a frontline humanitarian response, to overcome access constraints and as a solution for reverting negative long-term trends. Promoting structural changes to the way external financing is distributed, so that humanitarian assistance can be reduced over time through longer-term development investments, can tackle the root causes of hunger, it states.
Likewise, strengthening a coordinated approach to ensure that humanitarian, development, and peacekeeping activities are delivered in a holistic and coordinated manner, and ensuring and avoid further fuelling conflict as an unintended consequence will also contribute to resilience building and recovery.
In a joint statement, the EU, the UN Food and Agriculture Organization and WFP, together with USAID and the World Bank said: "The situation calls out for at-scale action to move towards integrated approaches to prevention, anticipation, and better targeting to sustainably address the root causes of food crises, including structural rural poverty, marginalization, population growth and fragile food systems."
The NUMBERS from WFP
2022 – a year of unprecedented needs 
In 81 countries where WFP works, acute hunger is expected to rise by 47 million people if the conflict in Ukraine continues unabated – this is a staggering 17 percent jump, with the steepest rises in sub-Saharan Africa. 
At the start of the year, there were already 276 million people facing acute hunger in 81 countries served by WFP. This is a record high and an increase of 126 million people compared to before the pandemic. 
According to WFP, at least 44 million people in 38 countries are teetering on the edge of famine and overall global needs for humanitarian assistance keep increasing and are today higher than ever. This number has risen from 27 million in 2019.
Now is the
time to act
WFP relies entirely on voluntary contributions, so every donation counts.
Donate today