War in Ukraine: Fears for impact on global hunger after 'agricultural fields turned into battlefields'
An eyewitness account from the World Food Programme's Tomson Phiri in Lviv shows how the agency is collaborating to expand its reach as other crisis-hit countries feel the heat
---
Arriving at the Ukrainian border, you get a sense that you're entering a conflict zone. You are greeted with huge barricades, young soldiers fortifying them with sandbags. 
That feeling stays with you: this is unsafe territory. Driving into Ukraine, for every car I saw I probably saw three massive tractors hauling agricultural equipment. This is Europe's breadbasket and everybody is producing something. From the small compounds where families live, to the large farms, people are still tilling the land. All I could think was, "This is a country that is capable of producing so much food".
After weeks of conflict, however, many agricultural fields across Ukraine have been turned into battlefields. The World Food Programme (WFP) is deeply concerned about the families trapped in hard-to-reach, embattled cities such as Mariupol, which is facing critical shortages of food, water and other essential supplies.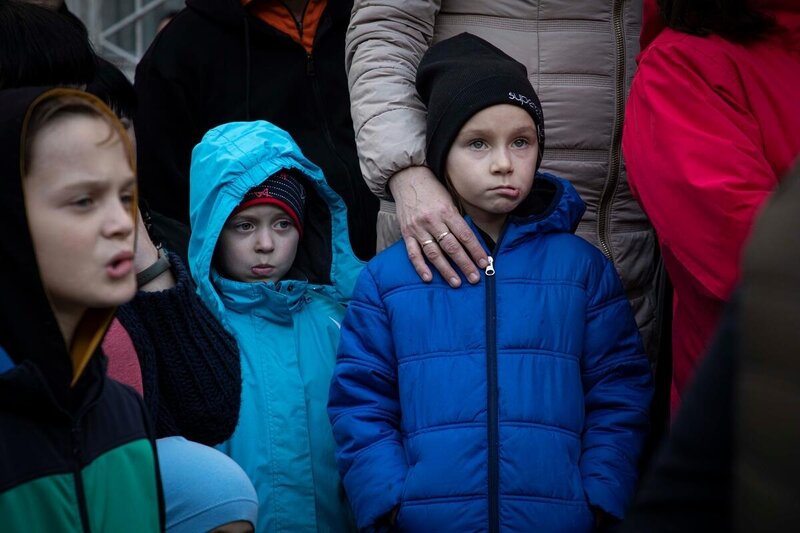 Meanwhile, food and oil price hikes are driving up our monthly operational costs by up to US$71 million a month, reducing our ability to serve those in need right at the moment when the world faces a year of unprecedented hunger. So how can Ukrainians keep farming and how can they get their food to the rest of the world?
I arrived in Lviv  a few weeks ago. I wanted to be here. I wanted to help. I'm staying on the top floor of a building and whenever there's an air raid alert, my colleagues and I have to go downstairs to the bunker. This happens a lot and it can be in the middle of the night. The last one we had was just this afternoon. We take our passports, our computers and everything we need to sustain ourselves and go.
So far, WFP has bought almost 12,000 metric tons of wheat, and we are doing all we can to buy food locally to support the Ukrainian economy.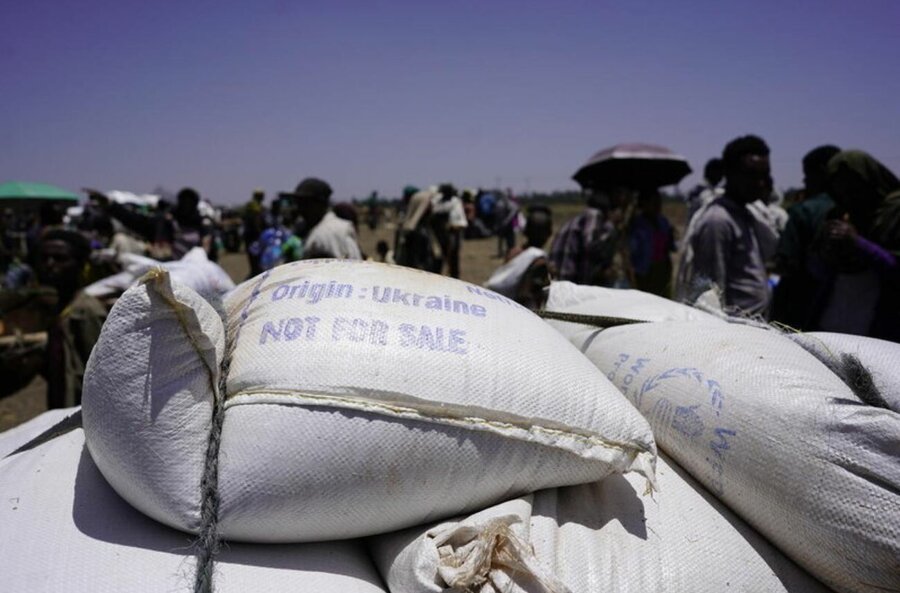 WFP is also providing emergency food rations – a food basket of canned meat, cereal, pulses – which we deliver in interagency humanitarian convoys. Partners such as the Ukrainian Red Cross then take it the last mile to reach families in need. We are also giving people cash, either via transfers or as cash or value vouchers. We have so far distributed upwards of US$1.2 million – each person in a household gets the equivalent of US$75 in the Ukrainian hryvnia over a month.
The beauty of the cash is that these are people on the move. They can easily carry the money.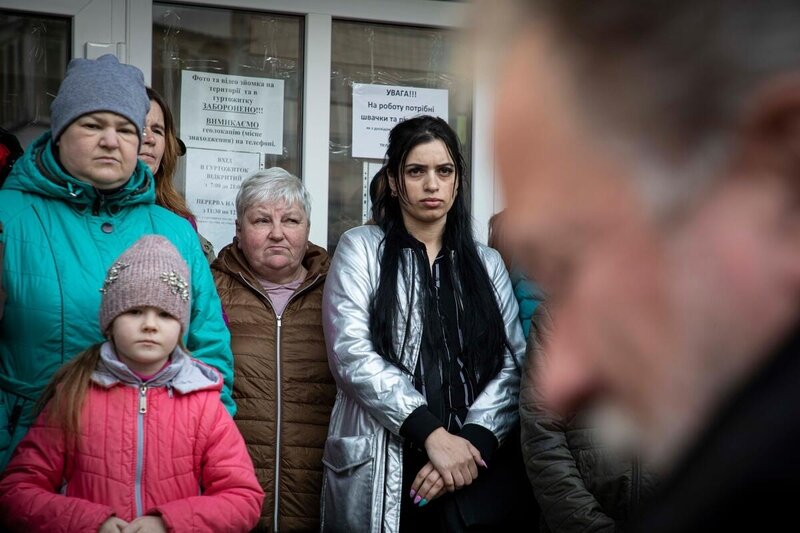 While in Ukraine, I've also been able to see how WFP is supporting other humanitarian actors through the Logistics Cluster – a multiagency coordination group – which is a big component of this response. It leads and organizes the humanitarian convoys to deliver lifesaving support to families in besieged areas, so its work in Ukraine is critical. 
One of our biggest concerns is the harvest. There are food shortages in Ukraine as the supply system is struggling, and as the conflict continues it will create a global food crisis.  
This couldn't have come at a worse time. In countries such as Afghanistan, Ethiopia, Syria and Yemen, food prices are reaching record highs. The number of people who are food insecure is soaring. Needs were already outstripping available resources before the war, and now the cost of buying and transporting food has just become a lot more expensive.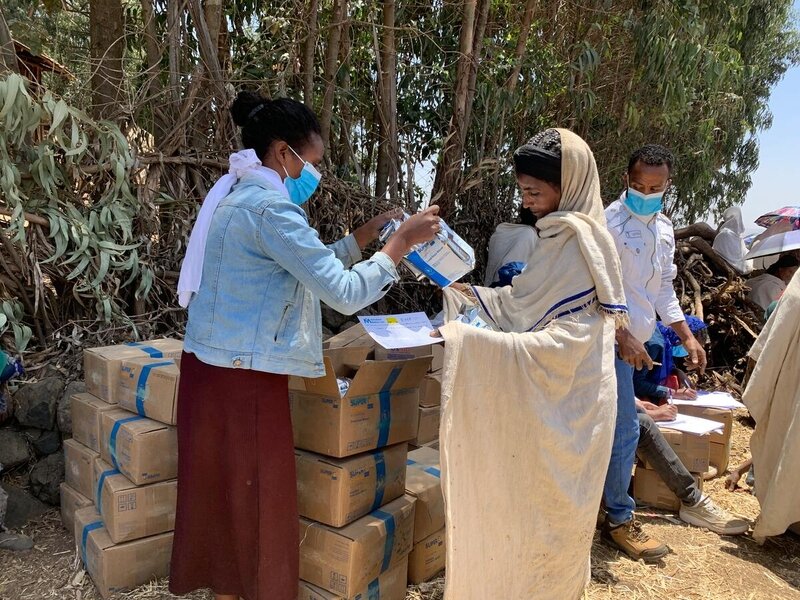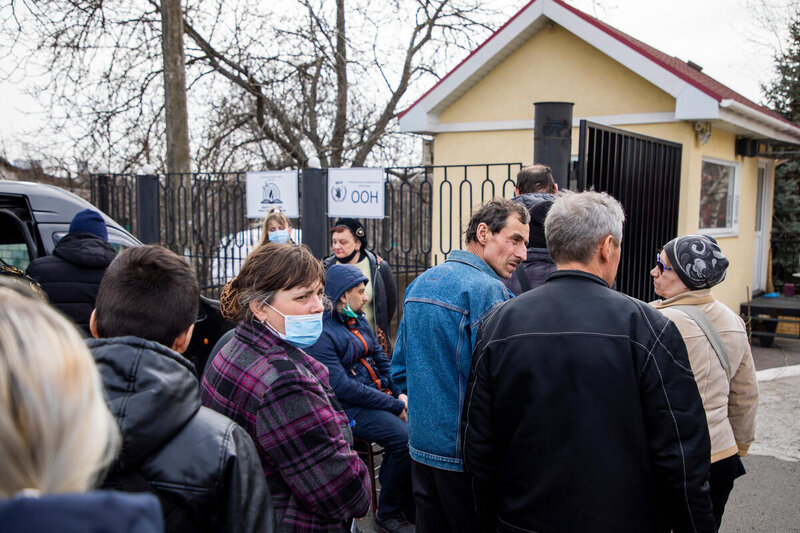 We appear to be moving from one crisis to another. Speaking to farmers here, I get the sense that they're doing all they can to produce. But will they be able to get their produce out? That's a big question. It's one thing to grow and harvest food, but it's another thing to connect with global markets, especially if the infrastructure is going to come under attack. The whole agricultural sector in Ukraine is at risk. 
Farmers here are finding alternative routes to export their food, but this is not at the same scale as before. What happens in conflict zones is that, if you come under attack at a critical stage in the agricultural calendar, the ramifications can last up to nine months. So, if you missed the planting and harvest seasons, the consequences will be felt months later.
This is putting farmers in a situation where they may not be able to recover. Many farming families have been forced to flee. This leaves fields full of food without anyone to harvest it. And if your farm is mined, you are not going to be able to access it.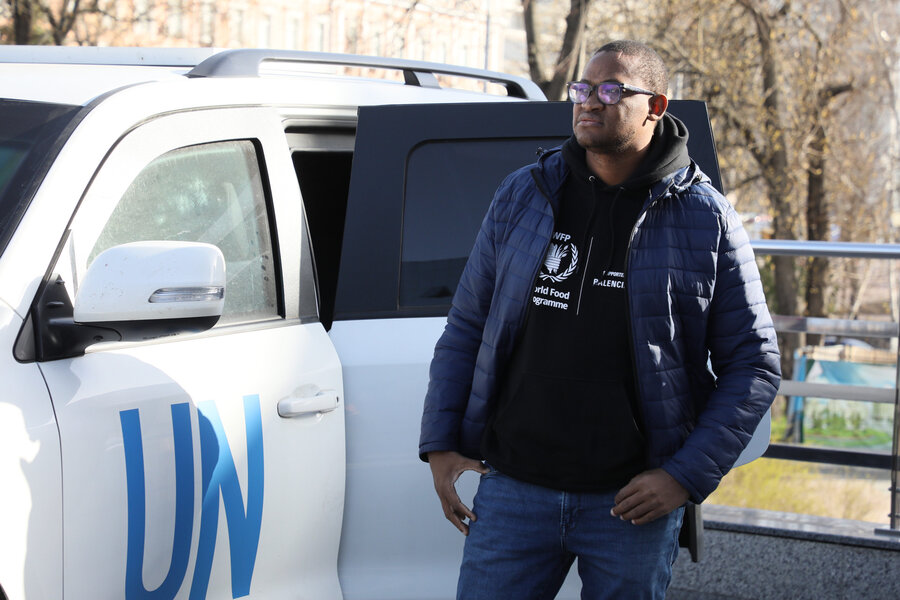 I wanted to come to Ukraine to be able to better understand what was happening here. It was difficult to understand this from afar. What I've seen is that WFP has scaled up from nothing, and we are enabling this huge response to support the growing humanitarian needs across Ukraine. But the impacts of this conflict are not confined to these borders, and the consequences will be felt by the entire world.
As I depart for Geneva, it has been both a short and long month for me. I will soon rest and recover. But I wonder what will become of millions of families in Ukraine for whom conflict has become part of daily life.  
As told to Peyvand Khorsandi and Jessica Lawson
Since the outset of the conflict, WFP has reached 1.3 million people in Ukraine. We are scaling up to reach 6 million people in the next three months, along with 300,000 people in neighbouring countries. Families receive ready-to-eat food rations, bread and cash for when they are on the move; by July we hope to reach 2.8 million people with cash assistance. Together, Russia and Ukraine account for 30 percent of  global wheat exports and 20 percent of global maize exports. WFP fears disruptions are pushing up already high prices, threatening food security for millions of families around the world. 
Drought-affected countries across the Horn of Africa are likely to be the hardest hit by impacts of the conflict, WFP is warning. The cost of a food basket has already risen, particularly in Ethiopia (66 percent) and Somalia (36 percent) which depend heavily on wheat from Black Sea basin countries, and the disruption in imports further threatens food security. Shipping costs on some routes have doubled since January.
Now is the
time to act
WFP relies entirely on voluntary contributions, so every donation counts.
Donate today