Opinion: Why the UN' s 'Code Red' climate change warning is already a reality for many
'People affected by the climate crisis do not have the luxury to wait until the world's changed course on greenhouse gas emissions'
, Gernot Laganda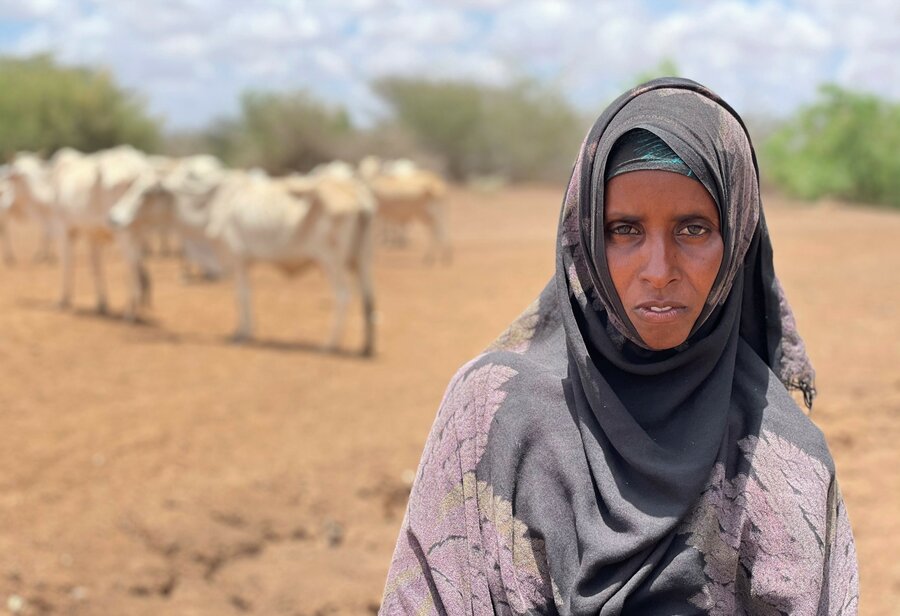 The world in which the World Food Programme (WFP) operates today is characterized by a rise in hunger happening faster than at any previous time in the 21st century. It is a world in which 811 million people are currently going hungry, 41 million of whom are on the brink of famine.
Launched on Monday (9 August) the sixth 'State of the Science' report of the UN's Intergovernmental Panel on Climate Change (IPCC), confirms that the role of climate change as a risk-multiplier for hunger, poverty, conflict and displacement is not going to let up any time soon.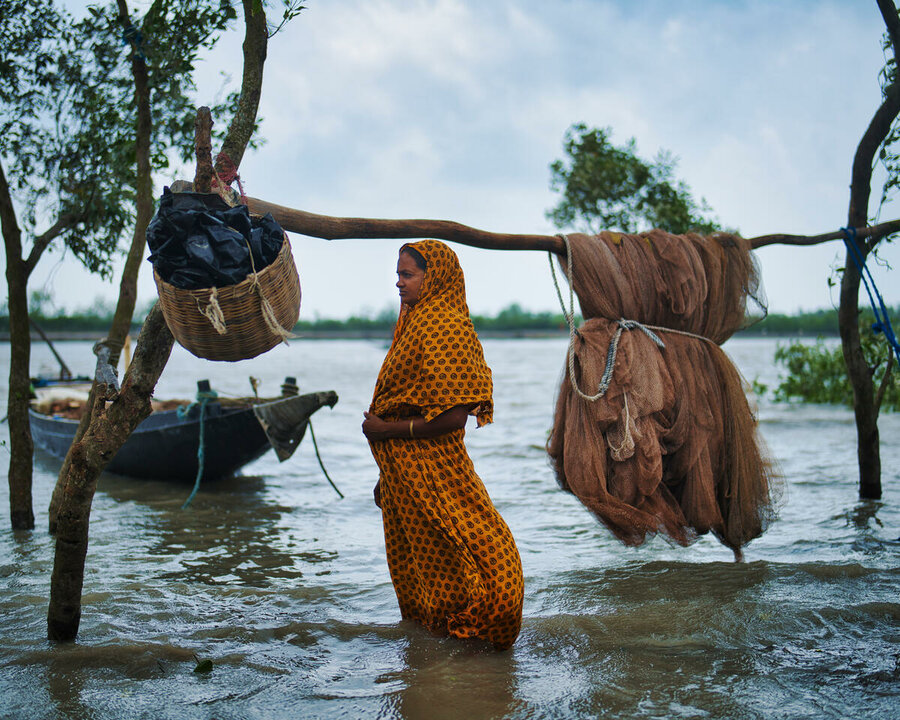 In 2007, the IPCC and former US Vice-President Al Gore were awarded the Nobel Peace Prize for informing the world of the dangers posed by climate change. This came on the heels of the IPCC's 4th Assessment report, which highlighted that the warming of the climate system was unequivocal; and that most global temperature rises since the 1950s were a consequence of human actions. 
In 2020, the WFP was named Nobel Peace Prize laureate for its efforts to combat hunger – after a decade that was the hottest on record.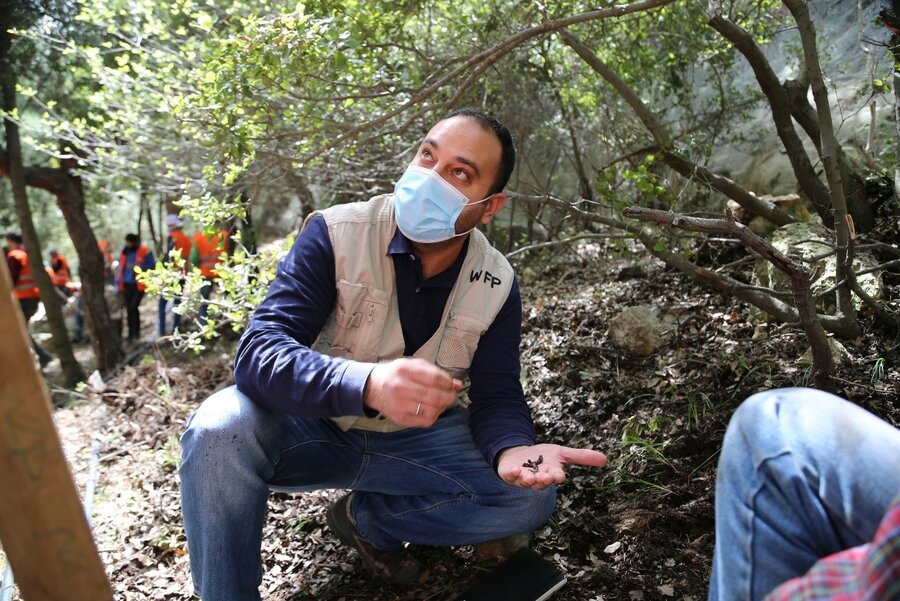 Many of the things the scientific community knew about climate change 14 years ago still hold true. Yet, advances in climate modelling now allow more detailed insights and projections with a smaller bandwidth of uncertainty. For example, the  'State of the Science' report is now able to disentangle the human factor from natural contributions to global warming, and to attribute certain weather extremes to these respective signals.
In doing so, it confirms that human-induced greenhouse gas emissions are behind some of the heatwaves, storms and floods that require organizations such as WFP to launch humanitarian operations to save lives.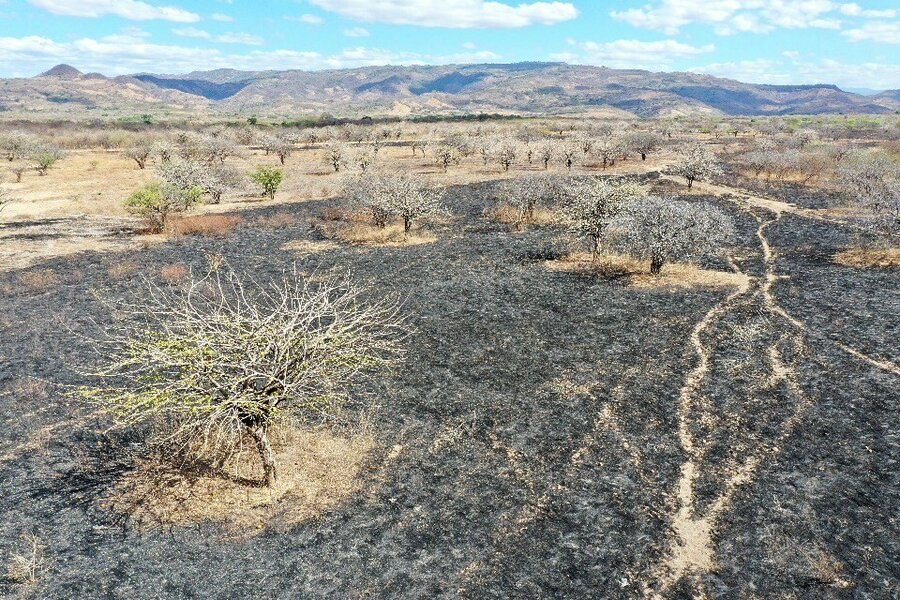 Scientists have also narrowed the estimated range for temperature changes in response to different greenhouse gas concentrations: a doubling of pre-industrial CO2 levels, which ice core samples put at around 270 parts per million (ppm), is likely to cause a warming effect of between 2.5°C to 4°C – a smaller range than the 1.5°C to 4.5°C outlined in previous IPCC reports.
Right now, the world stands near 420 ppm of CO2 concentrations and a global average temperature that is 1.1°C warmer than pre-industrial averages. Every year, around 2 ppm of CO2 concentrations are added by human activity.
This means that humanity's carbon budget is running out fast – and that even under the IPCC's most optimistic scenario, in which the world's emissions begin to drop sharply today and are reduced to net-zero by 2050, global temperatures will still peak above the 1.5°C threshold that is enshrined in the Paris Agreement. This alone will be enough to escalate humanitarian needs in the future.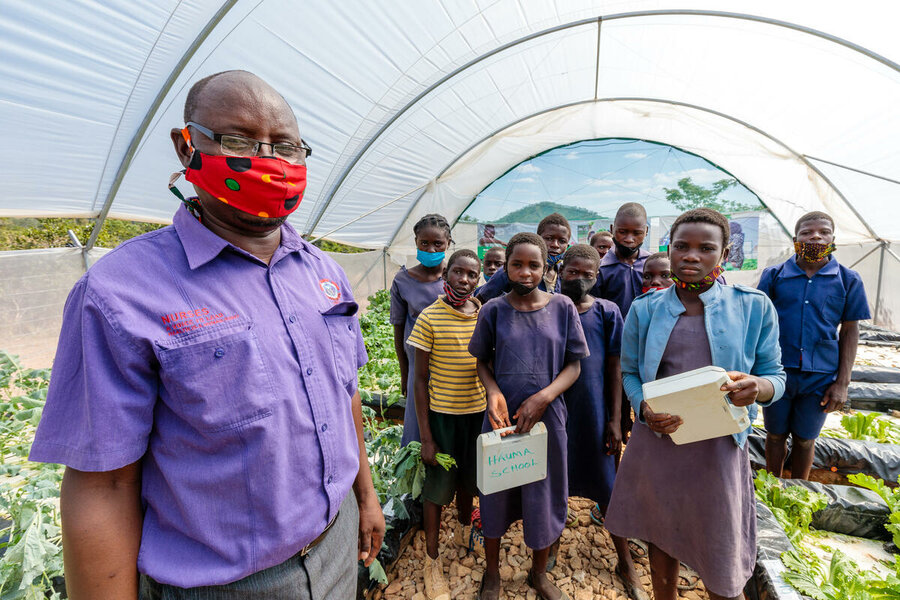 People that are affected by the climate crisis today do not have the luxury to wait until the world has changed course on greenhouse gas emissions. They already find themselves caught in the vortex of more frequent and intense climate extremes, which have more than doubled over the past four decades and caused increasing losses and damage to the systems that bring food to people's tables.
In 2020, climate extremes were the predominant driver of acute hunger in 15 countries, displacing 30 million people within borders – around three times more than violence or conflicts.
Displacement tends to fuel social and political tensions – and once these tensions erupt in violence or conflict, people become even more vulnerable and unable to manage risks.
Even when people are not displaced by floods, storms or drought, they experience changes in rainfall patterns and cropping seasons, but also pest infestations, diseases and heat stress in both crops and livestock.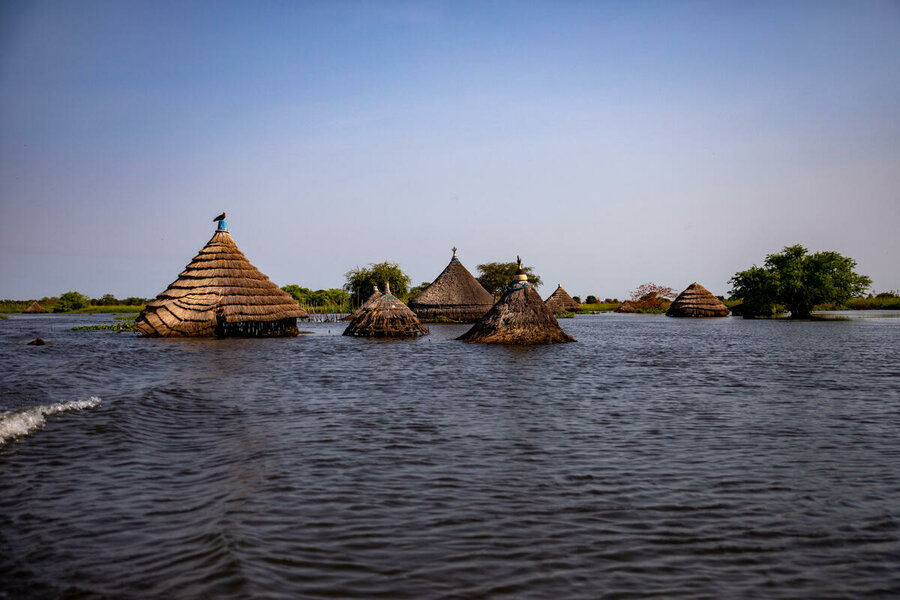 What's the answer? It's programmes that maximize the benefits of nature-based climate solutions for local communities, such as coastal greenbelts, reforested hillsides and communal ponds and reservoirs. It's also programmes that enable improved anticipation of climate hazards, and preventative risk-financing systems which help narrow a growing funding gap after climate disasters, especially for smallholder farmers.
Climate stresses make livelihoods more precarious so that even smaller disruptions can result in acute hunger and dependency on external assistance.  
Humanitarian and development actors must direct more targeted support to countries that are experiencing increasingly severe and compounded impacts of climate change on food security.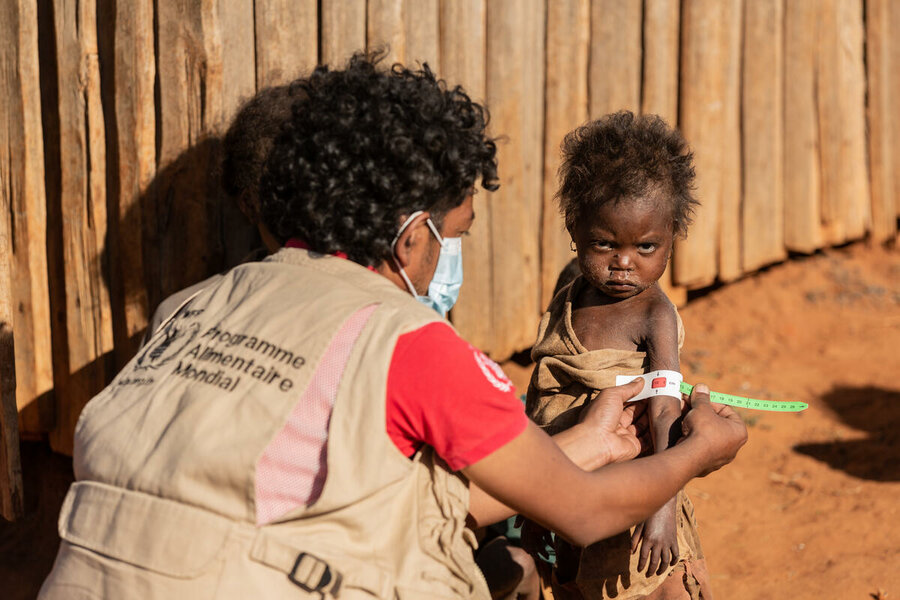 In line with national ambitions and commitments on climate change adaptation, which are still widely under-resourced, humanitarian aid programmes in the world's foremost climate risk hotspots not only need to be ready for faster responses to more and bigger climate disasters – they also need to integrate strategic solutions to enable a transition from reactive crisis-response to more forward-looking risk management. 
Systems need to integrate forecast-based financing and climate-risk insurance solutions to reduce over-reliance on repetitive crisis response and sequence different sources of financing at the nexus between humanitarian and development action – including public and private sector climate finance.   
In the humanitarian sector, the Code Red for the global climate that has been emphasized by the latest IPCC report has long been recognized as a reality in the field. WFP is already supporting people on the frontlines of the global climate crisis who are facing famine, and new flashpoints are appearing on WFP's HungerMap each day.
The next decade is going to be decisive – not only with regards to curbing global greenhouse gas emissions but also for the scaling up of systems that help humanitarians assess and manage escalating risks. Climate change threatens every corner of every country, every sector of every economy, and the future of each and every child. This reality has never been clearer. 
Gernot Laganda is Chief of Climate and Disaster-Risk Reduction at the World Food Programme
Now is the
time to act
WFP relies entirely on voluntary contributions, so every donation counts.
Donate today