Home remains a distant place for a disabled Somali refugee in Kenya
Reduced rations make every day a struggle in the Dadaab camp — for Abdi, who provides for five children, it's even tougher
, By Martin Karimi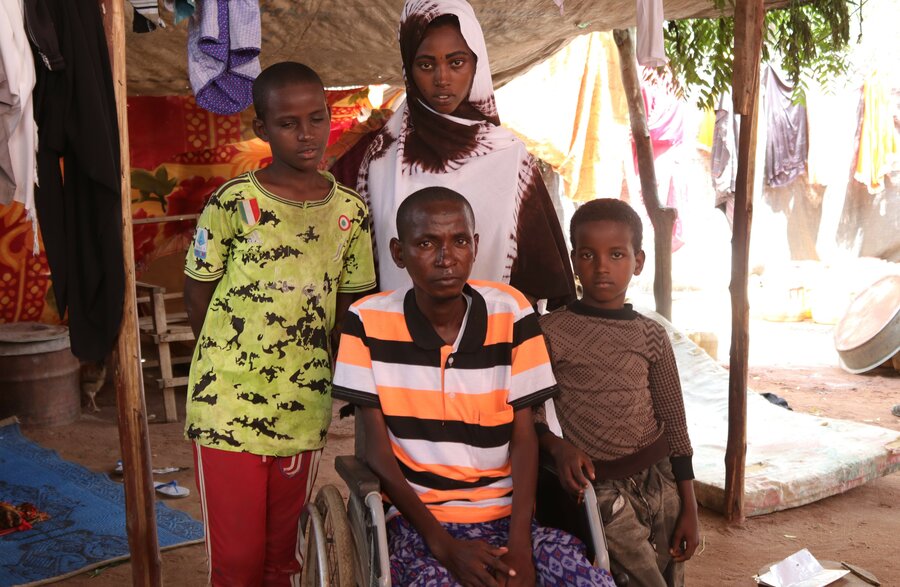 Abdi Kadir Bilow struggles to push his wheelchair through the sandy lanes of the Dadaab refugee camp in a remote region of eastern Kenya.
He is just starting a 2 km journey, to a World Food Programme distribution point one-and-a-half hours away.
Abdi's only source of food is WFP's bimonthly distributions. Today, he is collecting sorghum, split peas, and vegetable oil. He will have to pay a donkey cart operator to ferry the food home. 
The 36-year-old lives with his elderly mother and five of his late brother's children who are also under his care.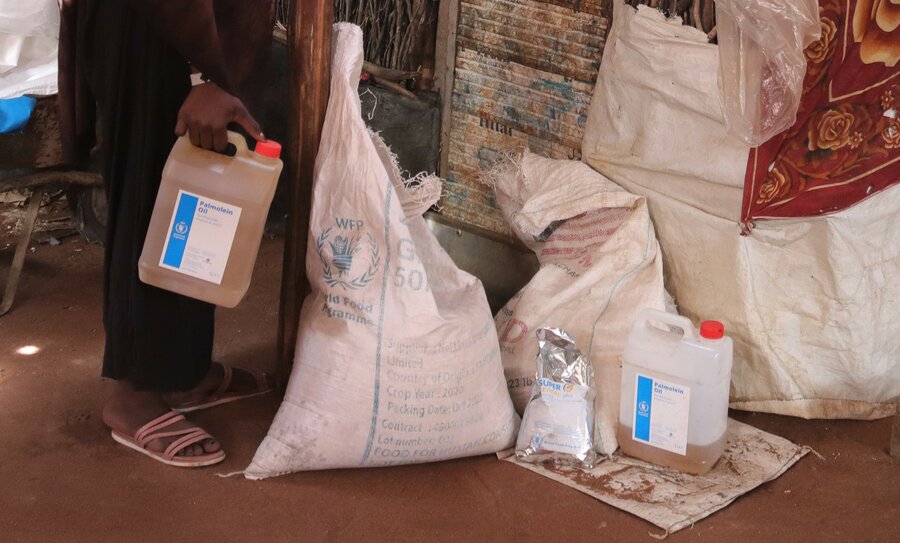 "I was married briefly but my wife left," he says. "I think she left because of my condition." 
Abdi fled conflict in Jubaland in Somalia in 2016. As a young boy, he helped his mother to farm their land before he was struck by an illness which, at the age of 15, left him paralyzed from the waist down. 
Their journey to Kenya was rough as he remembers it. They trekked and hitched rides on trucks. UNHCR, the UN Refugee Agency, picked them up from the border between Somalia and Kenya and brought them to Dadaab. Mobility challenges, he says, make life in the camp very hard.
"We are living an extremely difficult life," he says. "I'm the sole provider for this family."
One of the biggest challenges Abdi faces is pushing his wheelchair through the sandy ground in Dadaab. His arms look frail and he is exhausted. Whenever he goes anywhere, his nephew goes with him. He is his uncle's helper.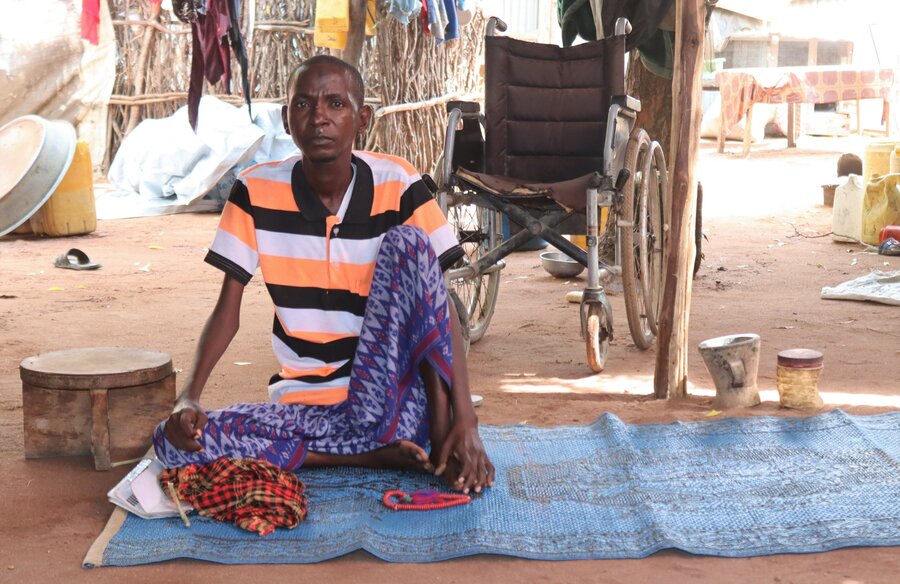 Due to Covid-19 restrictions, WFP distributes food once every two months. This reduces the need for refugees to congregate monthly and also protects aid workers from contracting or spreading the disease.
"The food is not enough and when it is finished, I go to the mosque and beg," says Abdi.
Millions of refugees in eastern Africa, including 430,000 in Kenya, have been affected by reductions in their food rations due to severe funding shortfalls. 
Many are receiving 40 percent less food than they did in 2018 — the last time people received the complete allocation. 
"We are not providing enough food to the refugees," says Simon Denhere, the head of WFP's office in Dadaab, "but we simply don't have the resources to provide full rations."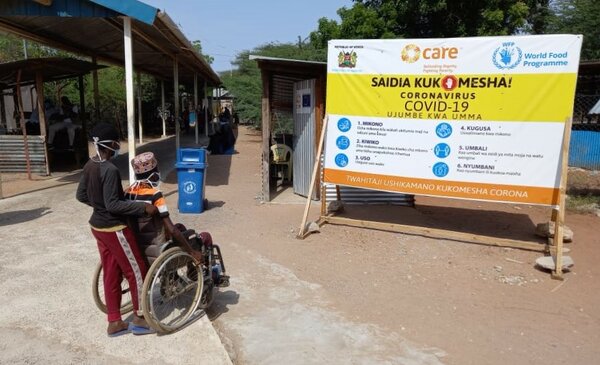 Abdi says: "I hope that our children can have a better life. The life we are living now is desperate."
Abdi wants a more permanent solution. He doesn't want his life and that of the children to rely on donations.
He would particularly welcome support to start a livelihood activity — such as a small business. 
Abdi is hopeful that the children he is taking care of will find a better future — and maybe help him to have a better life, too.
WFP in Kenya needs US$8 million to provide 430,000 refugees with full rations every month.
Now is the
time to act
WFP relies entirely on voluntary contributions, so every donation counts.
Donate today