Bangladesh: school meals put a spring in step of female students and staff
Nutritious food and top marks are going hand in hand in the Chittagong Hills Tract
, Seetashma Thapa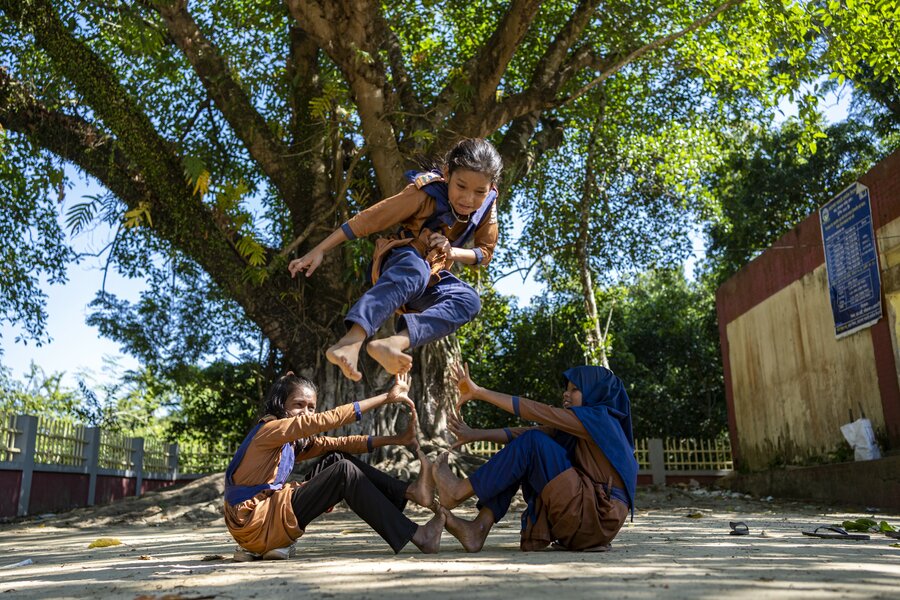 On a sleepy winter morning, the scenic hills of Chittagong Hill Tracts — which border India and Myanmar in southeastern Bangladesh — are draped with clouds. Underneath, deceptively quiet villages are teeming with life.
While the adults start their day by venturing into the Bandarban jungles to collect firewood and pick indigenous herbs for various uses, children like Yonchi Marma are getting ready for school.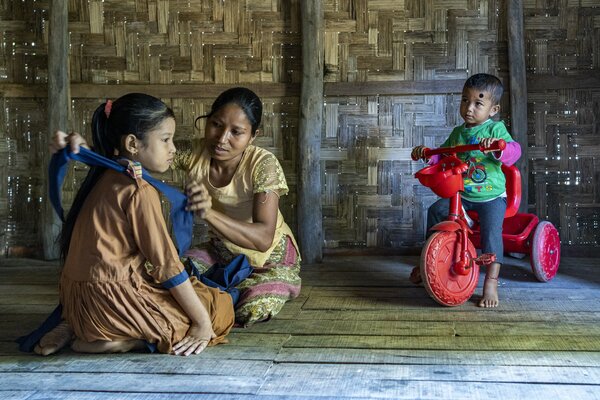 Yonchi is one of 90,000 children across 4,100 schools in the Chittagong Hill Tracts who receive food from the Government of Bangladesh and the United Nations World Food Programme (WFP), to fight malnutrition.
While most of the country is situated in flatlands, the largely indigenous people of the Hill Tracts live at high altitudes and struggle to access food throughout the year.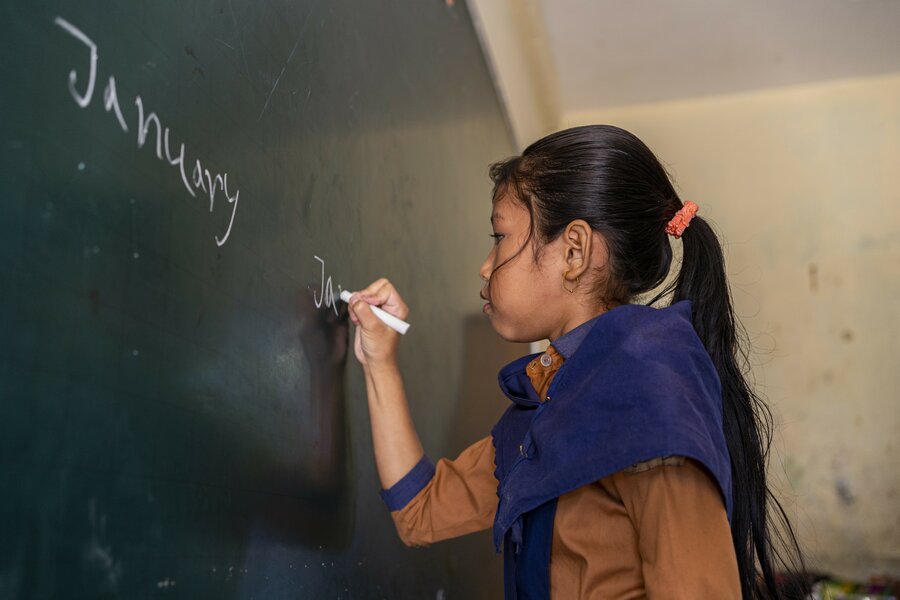 Today, malnutrition in the Bandarban district is among the highest in the country, with 48 percent of children being stunted — compared to a national average of 36 percent; 40 percent of children under 6 are underweight, and 61 percent suffer from anaemia.
Ten-year-old Yonchi is currently studying in grade four in Morakhola Government Primary School. She is known as the brightest student and secures first position almost every year.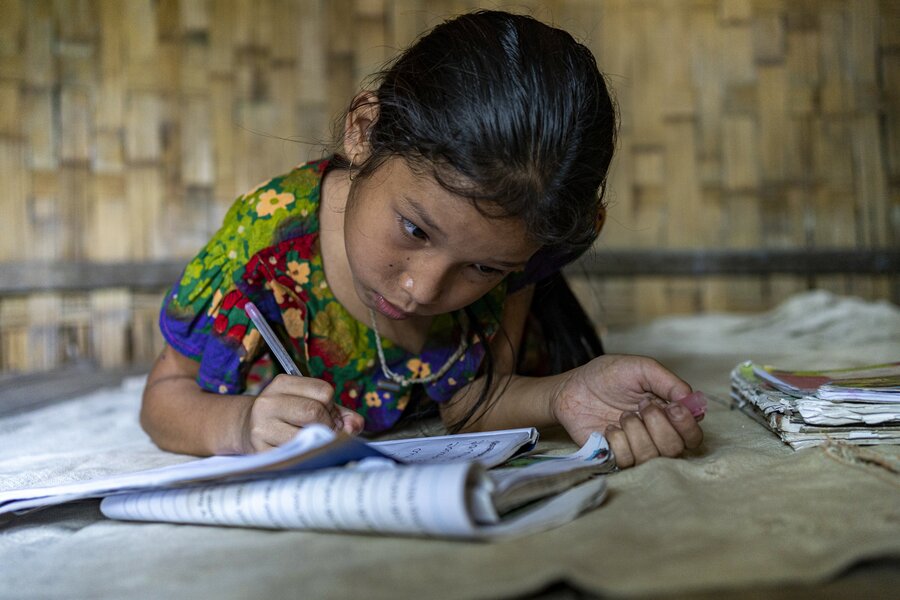 She is witness to the challenges her mother, a single parent, faces in providing her with an education and meeting basic needs. After school, Yonchi helps her mother with household chores to keep their small family's daily life running smoothly.
"Growing up, I did not have enough food to take to school" says Yonchi. "But now we get warm food in school and I am no longer hungry all the time."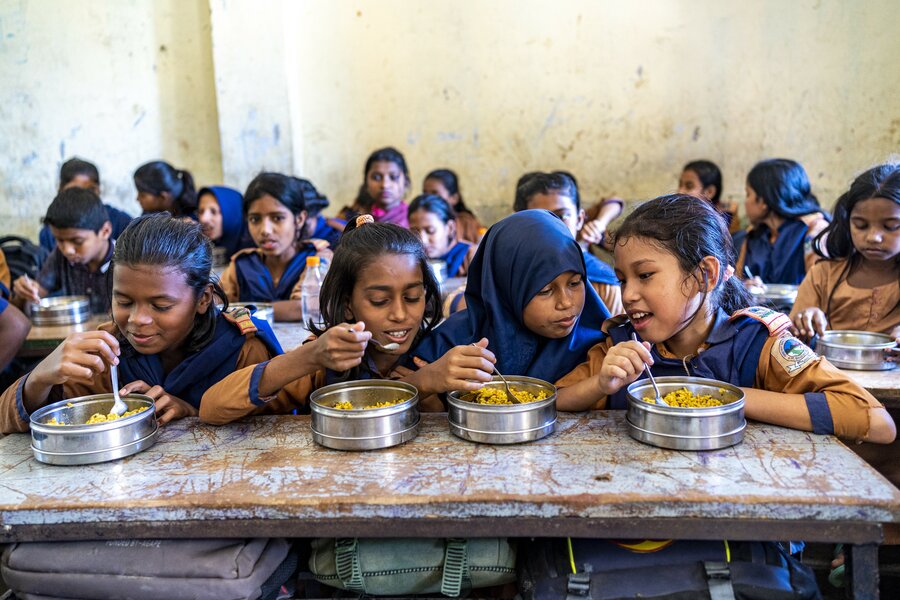 Yonchi and her friends walk an hour to school each way.
"I have to do this for my future" she adds. "I want to become a doctor when I grow up so I can look after my mother who has supported me all my life."
Today, more than 10,000 girls receive hot meals in schools in the Chittagong Hill Tracts, which not only helps quell malnutrition but is an incentive for them to attend classes, nurturing future dreams as doctors, nurses, teachers and even as a pilot.
Behind the scenes
In the school's kitchen, women rule the roost — chopping vegetables and churning ingredients to make a delicious meal of khichuri — a nutritious Bengali meal made of lentils, rice and vegetables. Not only do the schools employ women from the local community, they purchase food items from them as well.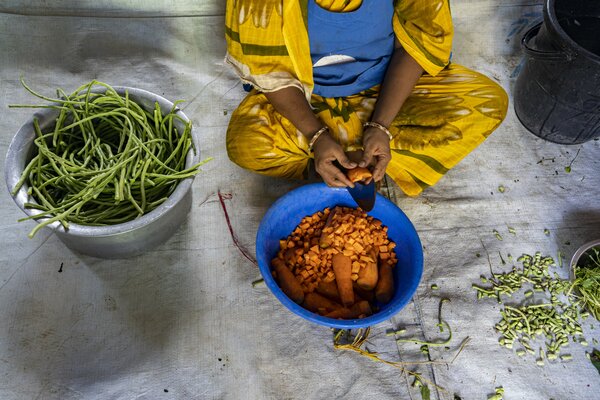 "The school buys vegetables from our farms and this way we are finally earning some money," says Morakhola Marma Para from the local mothers' group. The school feeding programme provides a way for women to earn an income and many of them have become financially independent for the first time.
Partnership with the Government of Bangladesh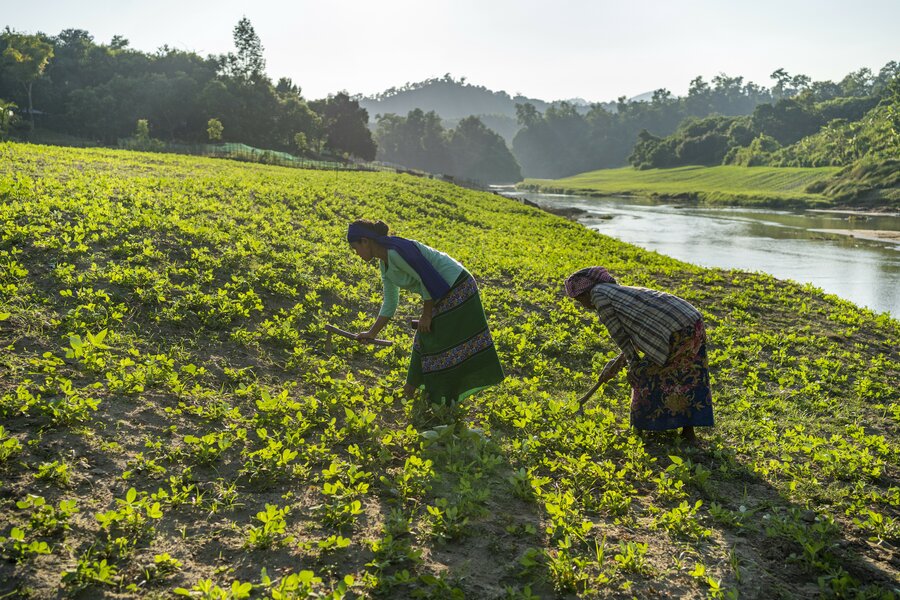 The School Meals Programme is implemented in the Chittagong Hill Tracts by the Government of Bangladesh, the Ministry of Primary and Mass Education, the Ministry of Chittagong Hill Tracts Affairs, the Directorate of Primary Education, the Hill District Council and the Chittagong Hill Tracts Development Board together with WFP and with funding from the United Kingdom (UK).