Cyclone Mocha survivors face new perils: monsoon season and shrinking funds
In Myanmar and Bangladesh, WFP urgently needs US$116 million to support the most vulnerable
, Elizabeth Bryant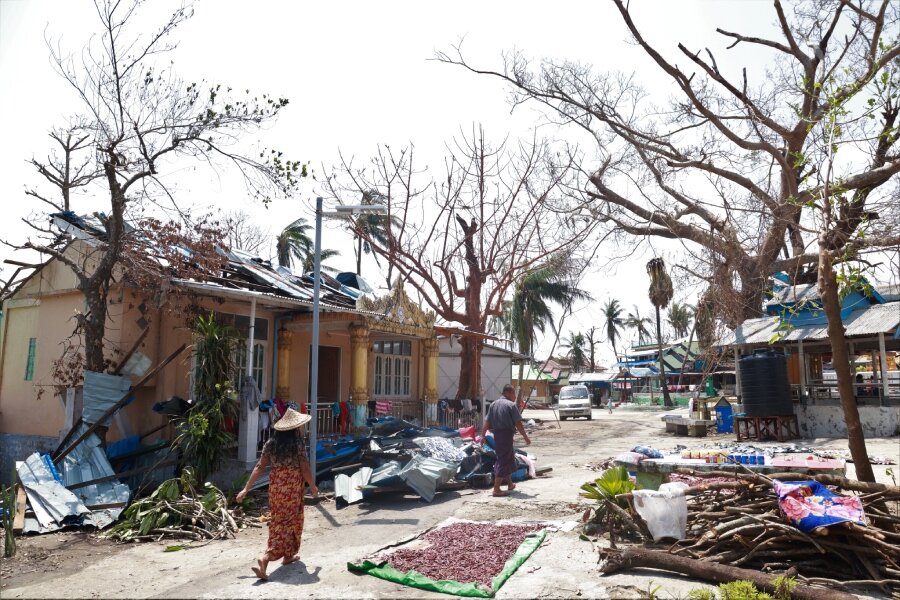 Nearly two weeks after Cyclone Mocha left a trail of hunger and desolation across coastal areas of Myanmar and Bangladesh, a grim certainty looms. More hard times are coming, as a region on the frontlines of a climate and food security crisis enters monsoon season.
Even as the World Food Programme (WFP) distributes emergency food assistance to tens of thousands of cyclone survivors in both countries, yet another disaster threatens: a funding crunch that could compromise our humanitarian response.
"The cyclone has made a bad situation much worse for millions of people already struggling to cope in extremely precarious conditions," says Anthea Webb, WFP Deputy Regional Director for Asia and the Pacific Region. "We urgently need funding to help them recover before the monsoon season."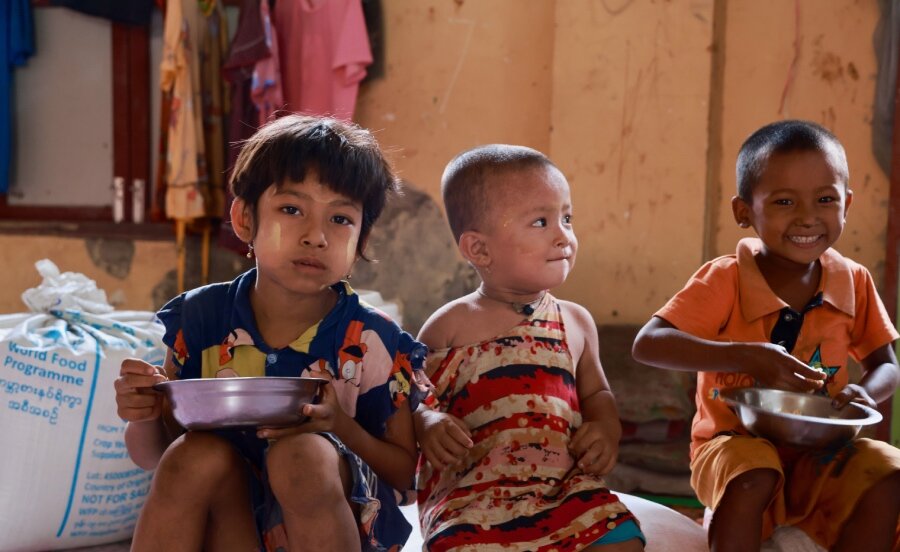 In Myanmar's Rakhine State, which bore the brunt of the cyclone, WFP's post-storm emergency food distributions have already reached more than 107,000 people. We are scaling up sharply to reach an estimated 800,000 people who are in greatest need.

"Our teams were on the ground even before the cyclone made landfall," says WFP Myanmar Country Director Stephen Anderson, "working around the clock to do whatever they could to reach all those in need, wherever they are."
No money for rice
WFP's food is reaching some of the world's most vulnerable people. Hunger and malnutrition are part of daily life in both countries.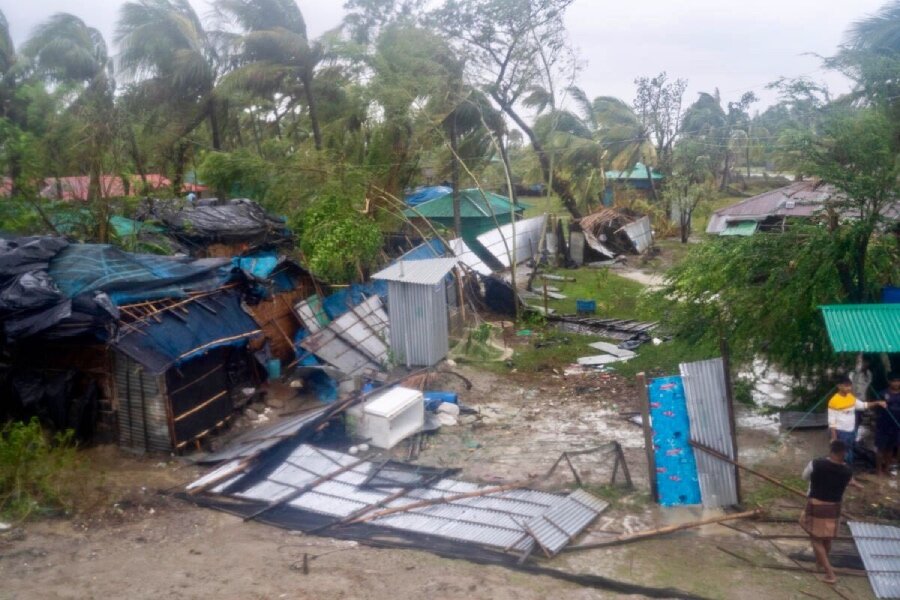 In Bangladesh's Cox's Bazar refugee camps, home to nearly a million Rohingya who fled Myanmar six years ago, more than four in ten children are chronically malnourished, and nearly half are anaemic. They depend on WFP and other humanitarian agencies to survive.
In Myanmar, Mocha's devastation has only deepened hunger already sharpened by the country's conflict and political and economic crises. Indeed, half of those hardest hit by the cyclone in Rakhine State are conflict-displaced people living on the edge, and risk extreme hunger without swift assistance. 
"Now, with the debris from the storm in the water, we cannot go fishing anymore. We don't have money to buy rice," says Ma Nyo Nyo, who has ten children and lives in a camp for internally displaced people. 
The cyclone has sent food prices soaring, and wiped out people's slender food stocks. "Even our rice and dried chillies were not spared," Ma Nyo says.
For Ma Nyo and other cyclone survivors in the state, WFP's food assistance – which includes rice and power-packed high energy biscuits – is vital.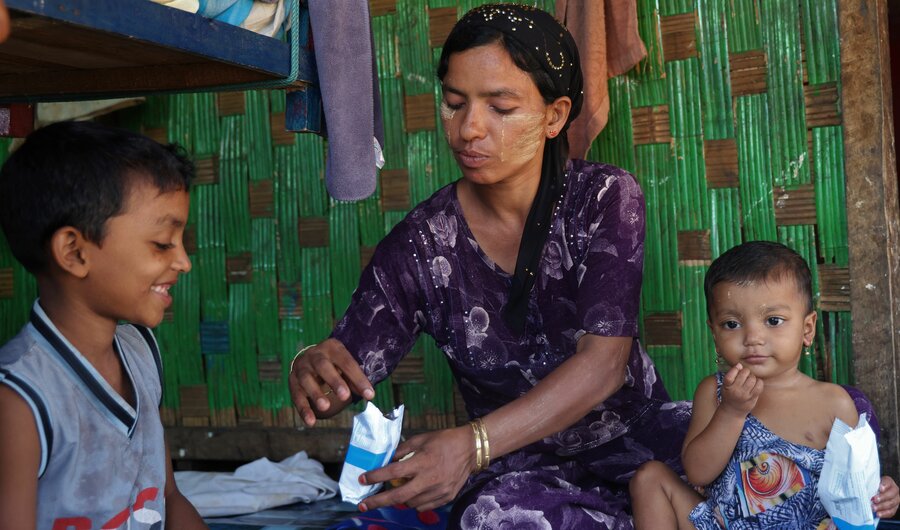 "I am so happy to receive rice, and the biscuits bring me additional delight," she says, adding that her children enjoy the sweet taste. 
Across the border, in Bangladesh's Cox's Bazar and Bhasan Char refugee camps, WFP distributed hot meals and emergency food assistance to thousands of people in the immediate aftermath of the storm. The assistance comes on top of regular WFP food support to all Rohingya in the camps.
Acting ahead
While Bangladesh was not in Mocha's direct path, the cyclone nonetheless caused widespread destruction in hard-hit places. In the refugee camps, thousands of makeshift shelters were demolished or damaged. Many Rohingya living in them also lost access to clean water and other key services.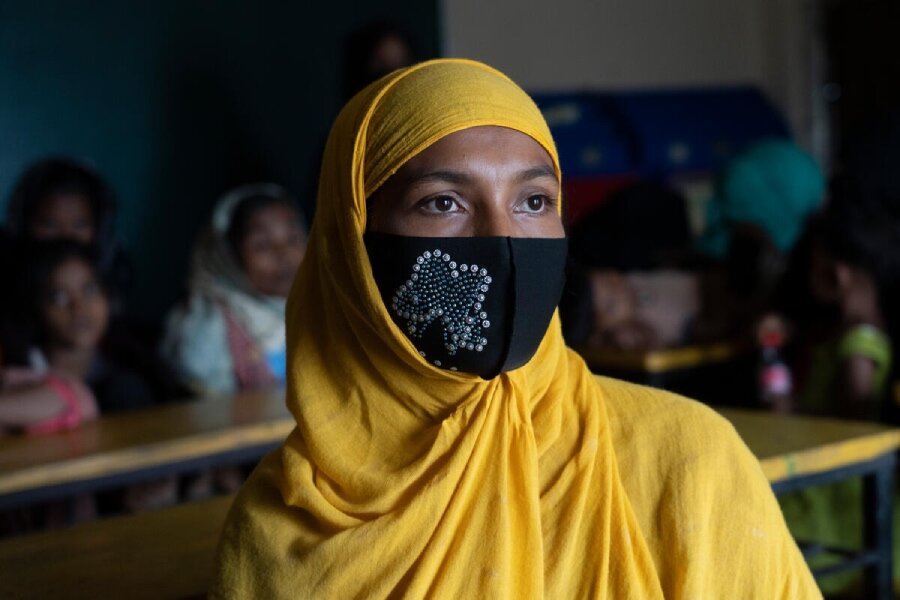 Still, the storm's fallout in Bangladesh could have been much more severe. 
"There was a really concerted effort before the cyclone made landfall to get people into shelters, and that saved a lot of lives," says Webb, the Deputy Regional Director. "Part of WFP's history in Bangladesh has been working with the Government to make sure those shelters function and that early warning systems are in place."
Also buffering Mocha's impact was WFP's emergency cash assistance, distributed to more than 28,000 Bangladeshis ahead of the storm.
"The money we got before this calamity helped us a lot, allowing us to buy some food," says mother-of-three Rasheda Begum, from the southern city of Teknaf, which is part of Cox's Bazar.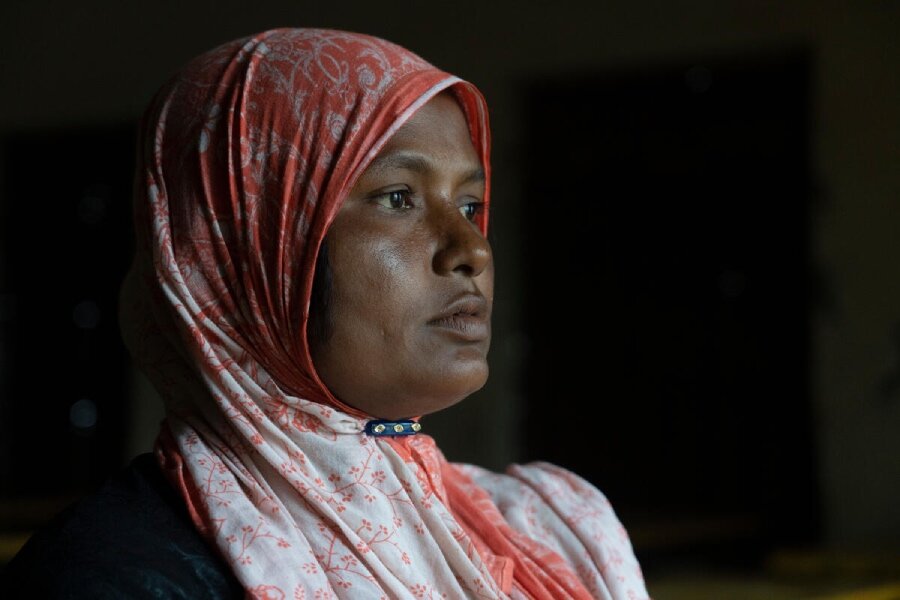 Samjida Begum, also from Teknaf, similarly used some of WFP's cash support to buy food for her family of six.  
"My house was broken in the wind," she says, adding she would spend some of the remaining cash to repair it.
Funding crunch
But a funding shortfall threatens WFP's response in both countries. In March, we were forced to cut our monthly food vouchers to Cox's Bazar refugees from US$12 to US$10 per person, per month.
"Without swift and generous donations, we will be cutting vouchers further, to just US$8 in June – that's less than 10 cents per meal," says Dom Scalpelli, WFP Country Director in Bangladesh.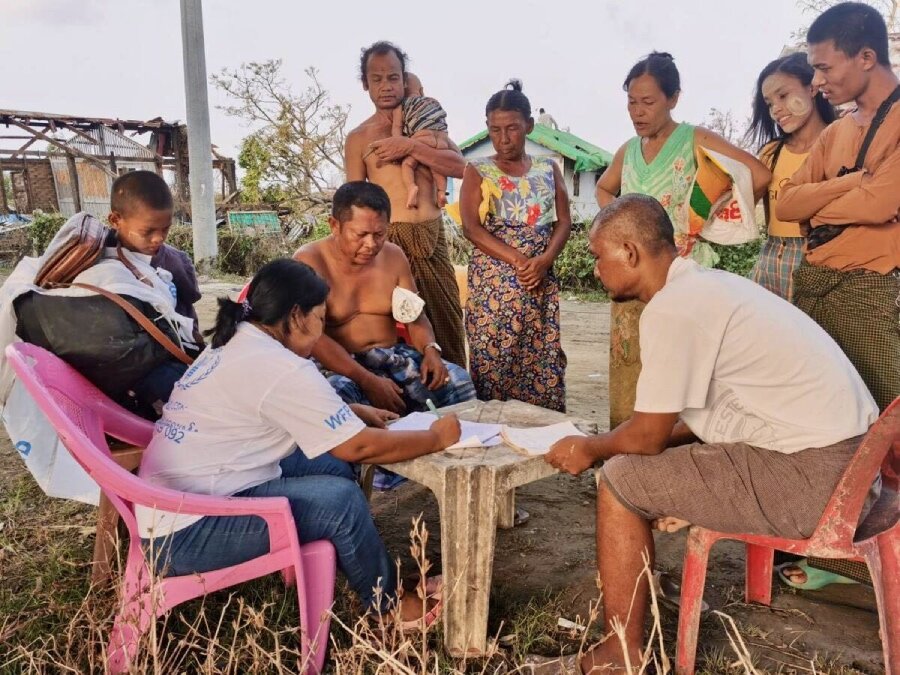 "We are all the more concerned because people in the Cox's Bazar camps have no access to food other than what WFP provides," adds Webb. "They can neither earn a salary nor grow their own food, so they rely entirely on humanitarian assistance to survive." 
In Myanmar, too, WFP faces a multimillion dollar funding shortfall, including US$23.5 million just to support those worst affected by the cyclone. 
There is no time to lose. Monsoon rains are imminent, threatening more hardship and hunger in both countries. 
WFP urgently needs US$56 million in Bangladesh and US$60 million in Myanmar to reach the hungriest people this year – including those hardest hit by Cyclone Mocha. 
Lean more about WFP's work in Myanmar and Bangladesh 
Now is the
time to act
WFP relies entirely on voluntary contributions, so every donation counts.
Donate today