Syria: At home and abroad, families struggle to cope after 11 years of conflict
Funds are urgently needed to help families inside the country and across the Middle East
, Jessica Lawson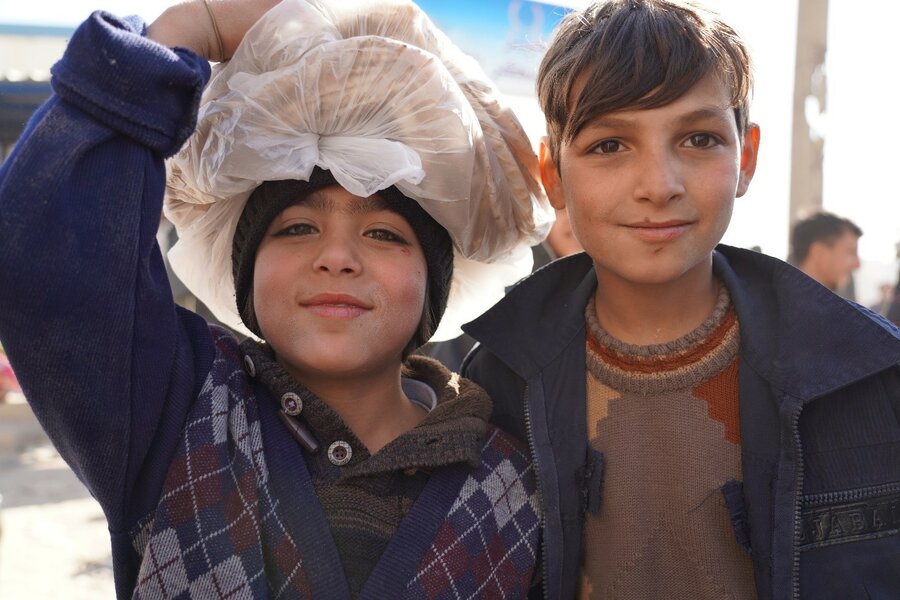 In the past 11 years, more than 13 million Syrians have either left the country or been displaced inside it. They have packed up their lives and wondered if they would ever see their homes or loved ones again.
Syria remains one of the World Food Programme's biggest emergencies, and the numbers are staggering. A quarter of all refugees in the world are Syrian and they have sought safety in 130 countries. 
Many chose to stay close to home, hoping that one day Syria would be safe enough for them to return. At the end of 2021, more than 5.7 million Syrian refugees were registered in Turkey, Lebanon, Jordan, Iraq and Eqypt.
People with disabilities day in Syria: 'I want to become an engineer'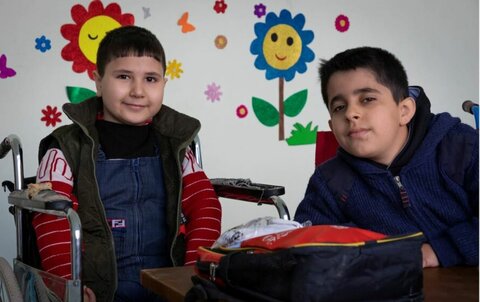 These families – and those who remain in Syria – are facing unprecedented humanitarian needs. The war in Ukraine has dealt a fresh blow to families who were already struggling with soaring food prices. Wheat – a staple food for families across the Middle East – is trapped in Ukrainian ports as Syrian families face record levels of hunger, poverty and food insecurity.
"Saying that the situation in Syria is alarming is a euphemism," said WFP Executive Director David Beasley. "The international community must acknowledge that not taking action now will inevitably lead to a catastrophic future for Syrians. They deserve our attention now, and they deserve our unconditional support."
For Syrians who fled, finding safety has revealed a new set of challenges as families have struggled to rebuild their lives. Now parents are being forced to go into debt, take their children out of school and cut meals to survive.
Below, five families who left Syria share their challenges, hopes for the future and memories of home...
Iraq: Muntaha and Hussain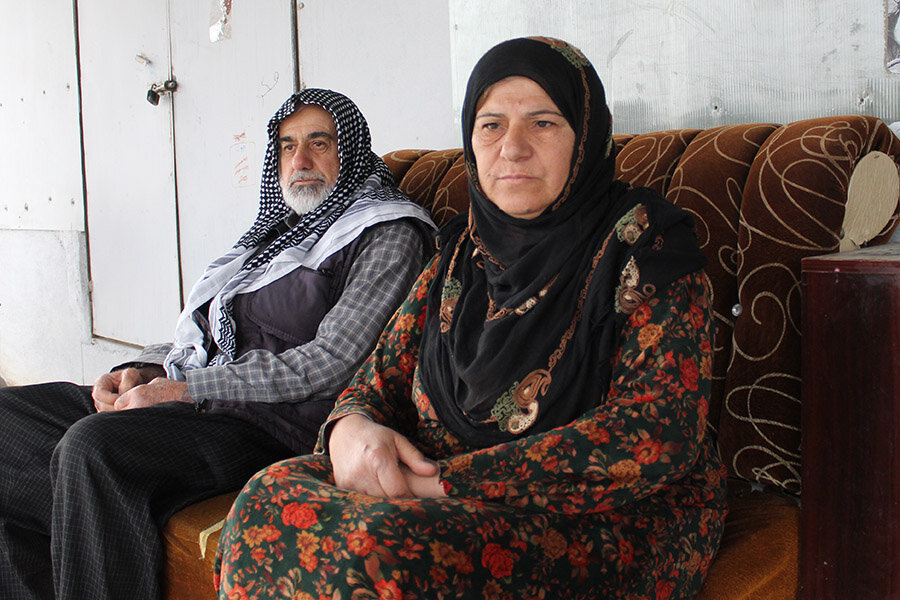 "We were living in Damascus; we were working, and things were good.  But the war broke out, the destruction engulfed the place," says Hussain. As a father of ten children, he had to make the difficult decision to leave Syria to keep his family safe.
The family fled to Sulaymaniyah, Iraq in 2013. They still live in a refugee camp. 
Both parents are unable to work and as food prices increase, the family are struggling to keep up. "Everything is expensive," adds Hussain. "The price of vegetable oil has significantly risen, all items have gone up, sugar, rice and even vegetables are becoming more expensive. It is very difficult. When we need anything, we resort to debt or borrowing. We are managing our needs day by day, as best as we can."
Lebanon: Ruqayyah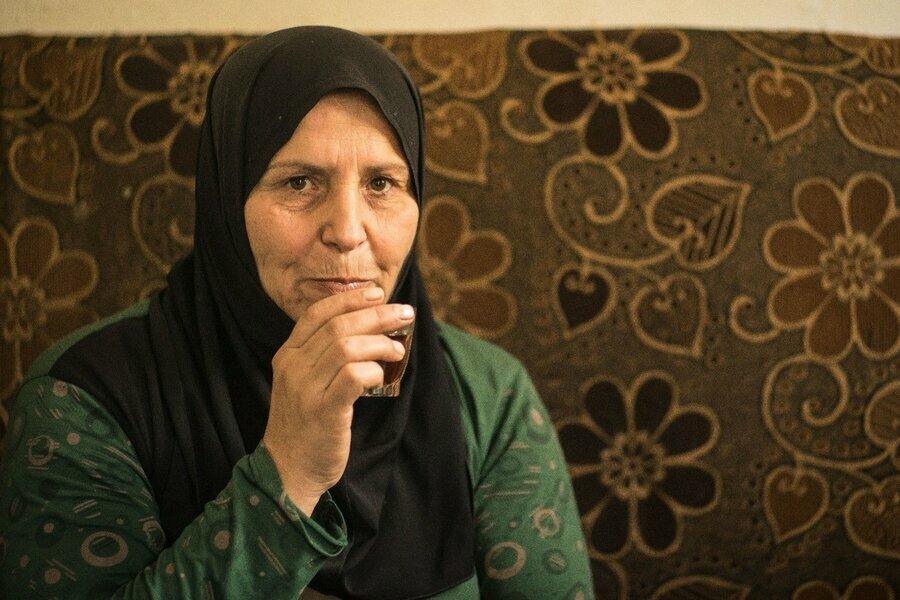 As a mother of 11 children, Ruqayyah skips meals on a daily basis. While her children eat bread, she sups tea. Two of her sons work, but together they earn just US$7 per month – not even enough for a bottle of oil.
Lebanon's financial crisis has put enormous pressure on both Lebanese citizens and Syrian refugees.
"My 6-year-old says he dreams of scavenging so that he can earn some money and buy chicken to eat," says Ruqayyah. "With a gallon of oil now costing 350,000 LBP (US$12) we cannot afford chicken, meat, or cheese – only the basics like cooking oil, bread, milk."
The family's main source of income is an electronic card from WFP. Families can use it to buy food in locally contracted shops and withdraw cash to cover their basic needs. "This helps us a lot," says Ruqayyah.
Egypt: Samer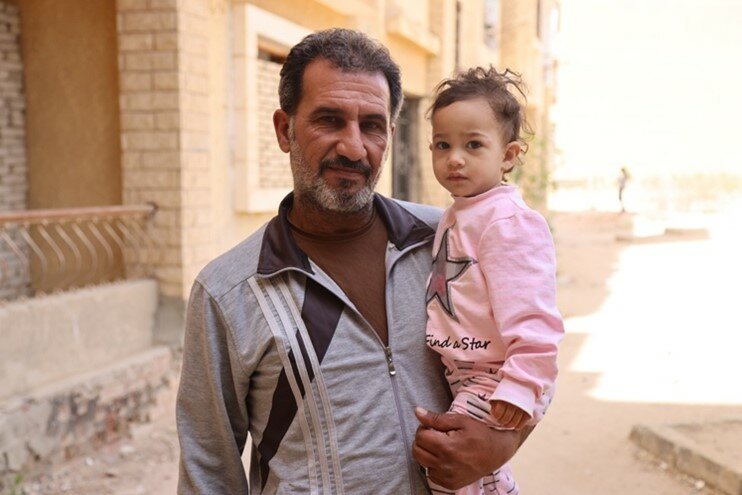 Samer, his wife and five children left their home in Rural Damascus five years ago. He now sells tea and coffee for a living, but as the cost of living soars, he's finding it harder than ever before to support his family. They receive food each month from WFP, but it's barely enough to meet their needs, and the family have been forced to make unimaginable choices.
"I was barely keeping up with my family's needs when I first received the assistance. Now we're really struggling to make ends meet. I had to take Ali-my eldest son- out of school because I can't afford paying the tuition fees," says Samer.
Jordan: Amal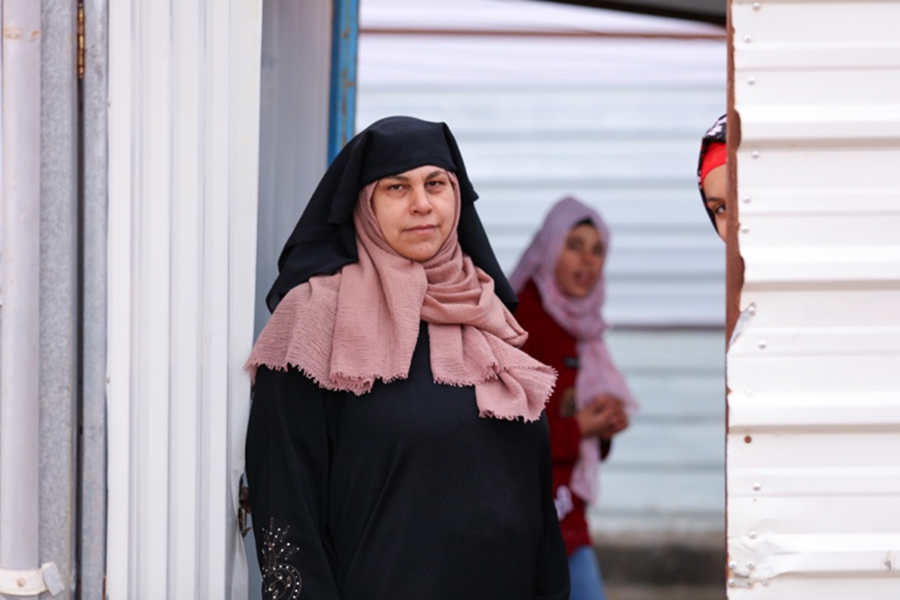 Just 20 days after Amal gave birth to her sixth daughter in 2013, she and her husband packed up their lives and fled. They sought safety in the Zaatari refugee camp in Jordan. The family still live there today. Sadly, her husband passed away. Now as the family's sole breadwinner, she is struggling to care for her children.
"The cost of living has changed dramatically in the last few years due to the pandemic, with prices skyrocketing," says Amal. "When one of my daughters asks me to buy her simple necessities, it tears me apart because I barely have enough to cover our basic needs."
"Returning to my beloved country, Syria, is not an option at the moment," she says. "Without a house and with no one to support my family there, we will not be able to survive. The camp is our only option; we have food, shelter, and safety, and that cannot be exchanged for anything else."
The family rely on cash each month from WFP to buy the food they need inside the camp. 
Turkey: Sadika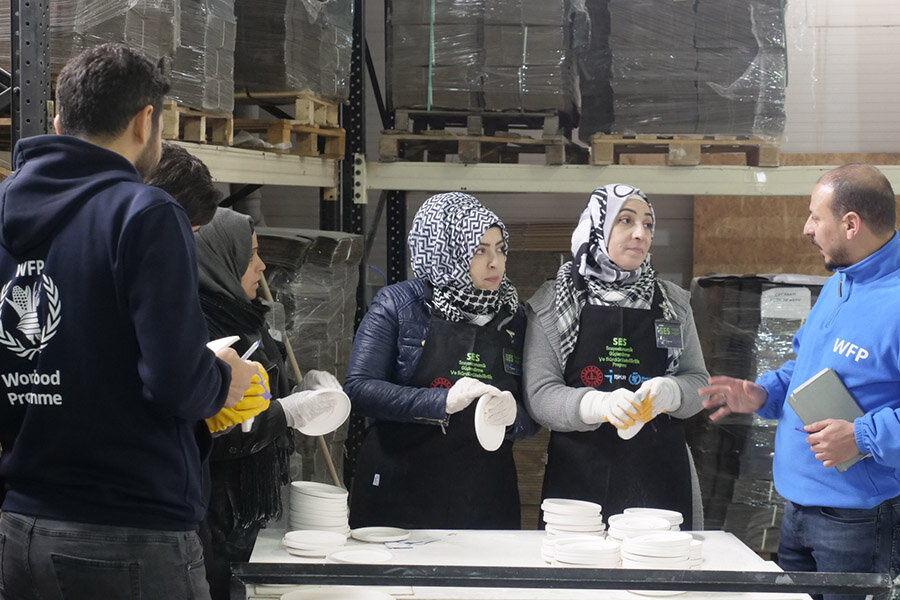 Sadika, a mother of three, came to Turkey from Syria's Ar-Raqqa in 2013 with her family. Although her family didn't want her to work, Sadika never stopped fighting for what she loved doing the most. 
She took part in WFP's Socioeconomic Empowerment and Sustainability (SES) Programme which offers to both refugees and Turkish nationals vocational and applied training opportunities. "The good thing about this programme is that you get to put into practice what you learned," says Sadika.
This opportunity added a lot to Sadika on many levels. Now she feels more self-confident and wants to start working at the ceramic factory where she attended the applied training.
Sadika, who wishes to be a role model for her children, is an example of how determination opens new doors. "I always tell my sisters that I reached my goals," she says.
Now is the
time to act
WFP relies entirely on voluntary contributions, so every donation counts.
Donate today