War in Ukraine: WFP calls for ports to reopen as world faces deepening hunger crisis
Lifesaving food remains trapped in a year of catastrophic hunger, with needs outpacing resources to help people going hungry across the world
, WFP Staff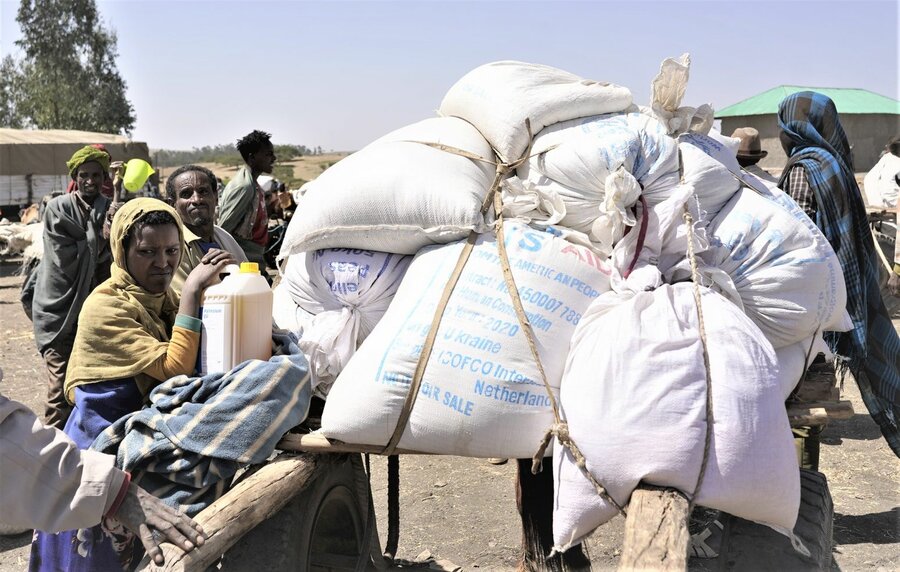 The World Food Programme (WFP) is calling for the immediate reopening of Black Sea ports – including Odesa – so that critical food from Ukraine can reach people facing food insecurity in countries such as Afghanistan, Ethiopia, South Sudan, Syria and Yemen where millions are on the brink. 
"We're running out of time and the impact of inaction will be felt around the world for years to come," said David Beasley, Executive Director of the the World Food Programme. 
War in Ukraine: 'We left everything and ran for our lives'
Having survived the bombing of their home in Kharkiv, a couple who made it to safety - and World Food Programme support - with their boys tell their story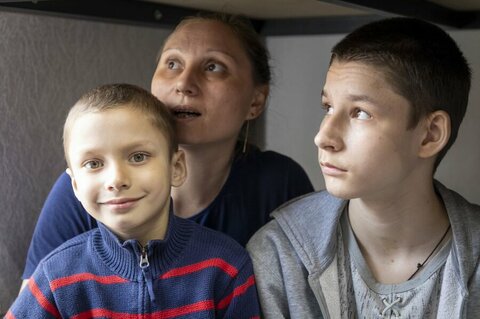 Pointing to the rising costs of food, fuel and shipping, Beasley stressed no one is immune to the consequences of the ongoing war.
Today, as record numbers of people wonder what they will eat tomorrow, harvests from Ukrainian farms are failing to be shipped to the destinations where they are needed most.
"Right now, Ukraine's grain silos are full. At the same time, 44 million people around the world are marching towards starvation," said Beasley.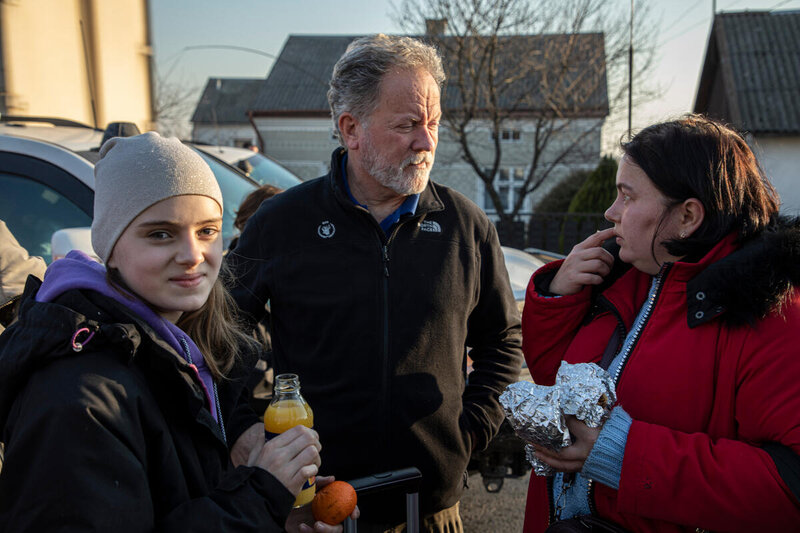 Before the war, most of the food produced by Ukraine – enough to feed 400 million people – was exported through the country's seven Black Sea ports. In the eight months before the conflict began, close to 51 million metric tons of grain passed through them, according to WFP.
"We have to open up these ports so that food can move in and out of Ukraine," said Beasley. "The world demands it because hundreds of millions of people globally depend on food that comes through these ports."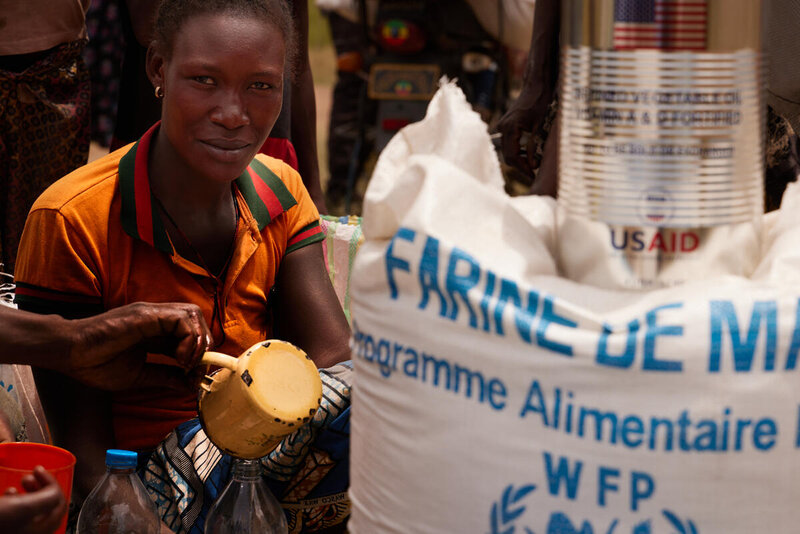 For the Ukrainian farmers who have remained on their land – many have taken up arms or fled – the future looks bleak. Unable to find enough labourers to harvest crops, their fields will be packed with produce while plates across the world will be almost empty. If the fighting does not stop, the yield from Ukraine's 2022-23 agricultural season could be down by as much as half on the year before.
Global food prices have risen sharply since the onset of the crisis. This will affect local food prices and people in the most vulnerable locations, on extremely tight budgets, are particularly at risk. In the month after the conflict started, export prices for wheat and maize rose by 22 percent and 20 percent respectively, on top of steep rises in 2021. 
It comes in a year forecast, even before the war, to be one of catastrophic hunger with needs outpacing resources to help people going hungry across the world.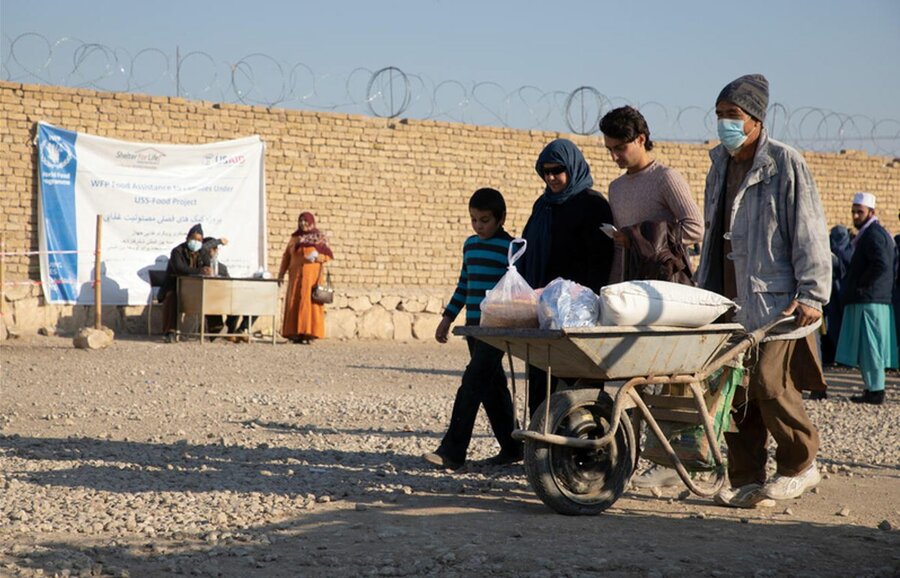 In West Africa, acute hunger is already at a ten-year high as the region struggles with a sluggish recovery from the COVID-19 pandemic – with costs already high, many will suffer as prices rise even further.
The ripple effect of the Ukraine crisis has the potential to worsen the food insecurity situation in East Africa, too – Ethiopia, Kenya, Somalia, Sudan and South Sudan and Sudan are likely to be hardest hit due to their reliance on imports from Russia and Ukraine. 
War in Ukraine: No safe harbour
Just back from Odesa, the World Food Programme's Head of Emergency Communications, Jon Dumont, reflects on the consequences of war for the Black Sea port and the countries that depend on its exports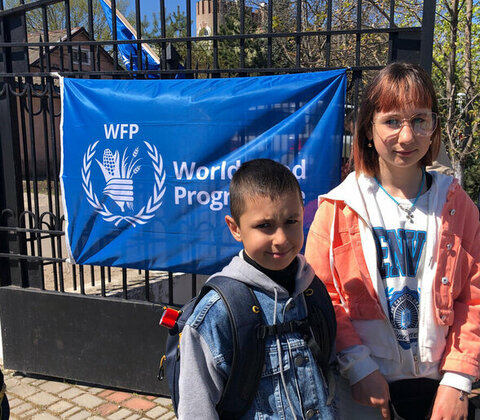 Sourcing food outside of the Black Sea region is sure to raise costs while increasing the time it takes to buy and deliver critical nutrition. Meanwhile, food and oil price hikes are driving up WFP's monthly operational costs by up to US$71 million a month, effectively reducing its ability to respond to hunger crises around the world.
"The war in Ukraine is a catastrophe on top of catastrophe," said Beasley. "I urge all parties involved to allow this food to get out of Ukraine to where it's desperately needed so we can avert the looming threat of famine."
By the beginning of this month, WFP had reached more than 3.4 million people in Ukraine through food assistance and cash transfers. The organization remains intent on building its Ukraine operation from the ground up as it scales up to reach 6 million people.
Now is the
time to act
WFP relies entirely on voluntary contributions, so every donation counts.
Donate today