Syria: 'If it wasn't for WFP's airdrops, we would have died'
As Syria marks the grim anniversary of ten years of fighting, the World Food Programme's Rania Sarraj reveals how she turned to humanitarian work after witnessing its devastating impact on her hometown
, By Jessica Lawson and Hussam Al Saleh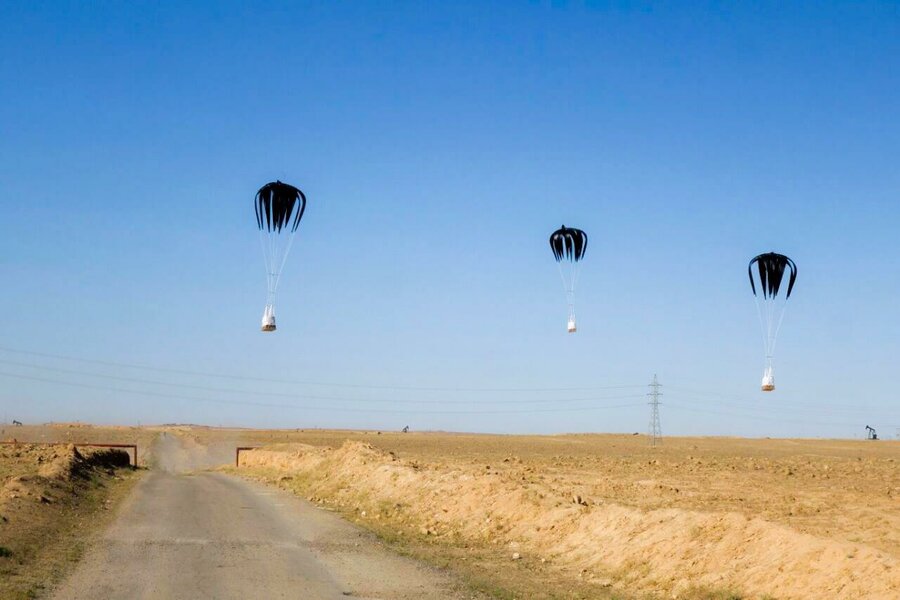 During the worst years of conflict in the city of Deir Ezzor, in eastern Syria, Rania's mother told her not to leave the house. Mortar bombs were falling, the city was besieged by ISIS and fear was everywhere.
"I wanted to confront my fears," says Rania. "I realized that being scared and staying at home would destroy my life, so I made what I considered to be a brave decision and joined a local humanitarian organisation in Deir Ezzor. Yes, it was very risky to be outside of the house. But if I was going to be exposed to danger then it had to be for a valid reason. That was why I decided to become a humanitarian."
نافذة على سوريا: مصور ببرنامج الأغذية العالمي يلقي نظرة على عشرة أعوام من النزاع
في الوقت الذي تعيش فيه البلاد الذكرى القاتمة لمرور عشر سنوات من النزاع، يشارك حسام الصالح من برنامج الأغذية العالمي قصته واللحظات التي أثرت فيه وقلقه على مستقبل وطنه.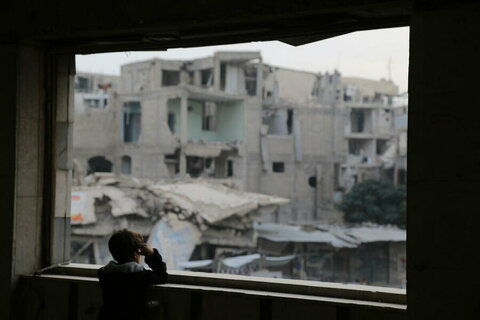 After five years of continual fighting and three years of besiegement by radical groups, peace finally came in 2018. But the price of victory was huge. Eighty percent of the city was partially or completely destroyed. Life as families knew it was gone forever.
Throughout a decade of conflict, Rania has seen violence, food falling from the sky and moments of creativity, hope and resilience, even during some of the city's darkest moments.
"I was studying at university when I first heard the gunshots," she says. When the conflict began in 2011, she couldn't imagine how far it would escalate. "It was very disturbing to see people falling in front of your eyes. The random mortar fire increased, and death became the daily reality in the city."
Violence across Deir Ezzor increased, and ISIS besieged the city from 2014 to 2017. Rania and thousands of others lived without electricity for a staggering three and a half years. It was at this time she decided to join the Syrian Arab Red Crescent as part of its ambulance team.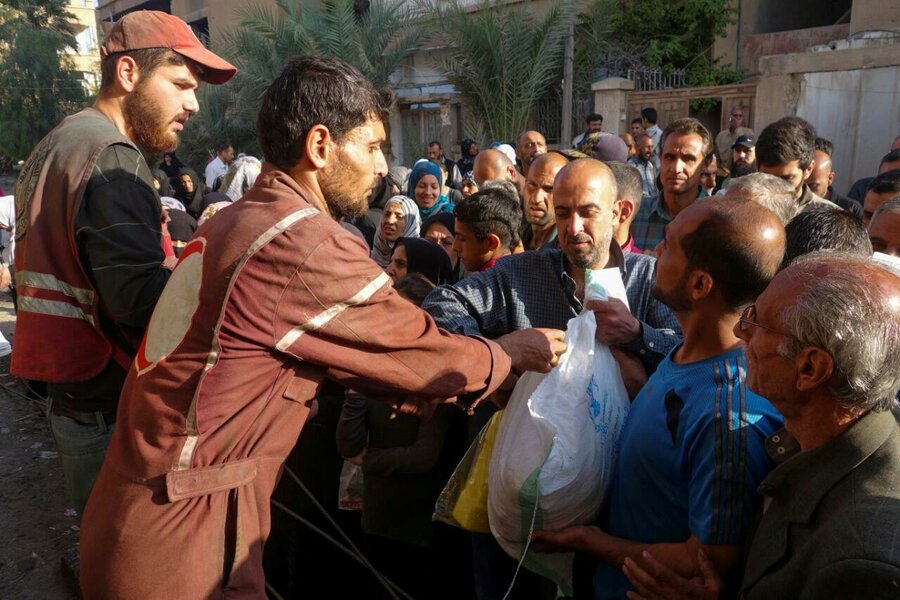 "I'm the youngest child and my mother was worried about me," she says. "She didn't want me to go to work. The situation was very dangerous as the mortars kept firing, sometimes while my colleagues and I were rushing to rescue someone. This was a painful experience, but it made me stronger and determined to keep working to help families in Deir Ezzor who were suffering so much."
Although the security situation on the ground was bad and food was expensive, at least food was available, says Rania. "This allowed people in Deir Ezzor to hold on and hope. If it wasn't for WFP's airdrops, we would have died."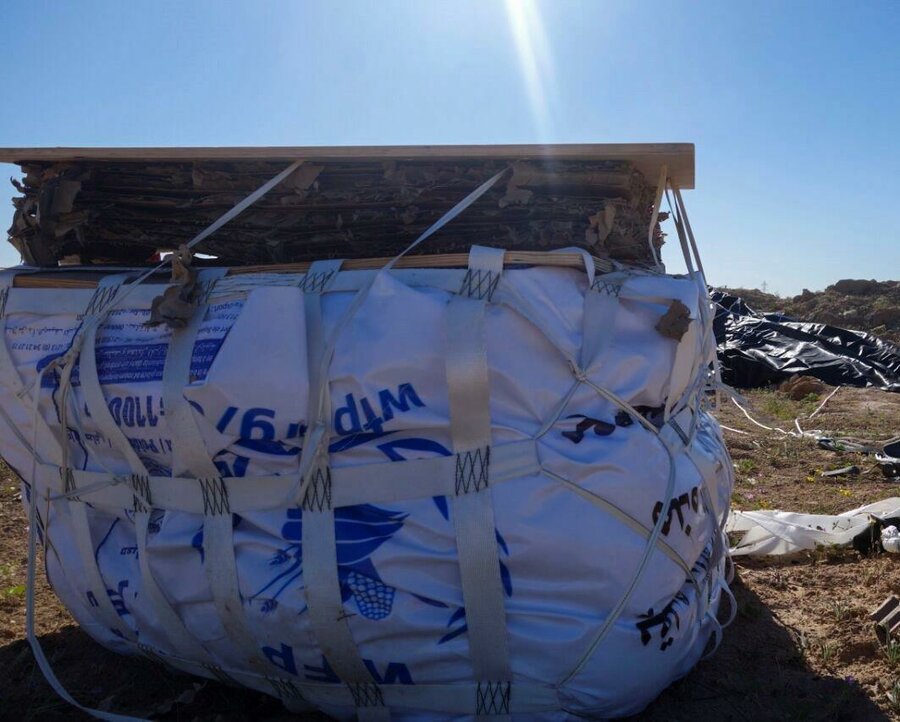 In October 2015, ISIS managed to gain control over the Al-Bighaelieh area, the gateway to fresh food supplies for the citizens of Deir Ezzor. This was a fatal loss and people knew that they would face hunger as soon as the markets sold out of food. Prices skyrocketed and within days the shops were empty.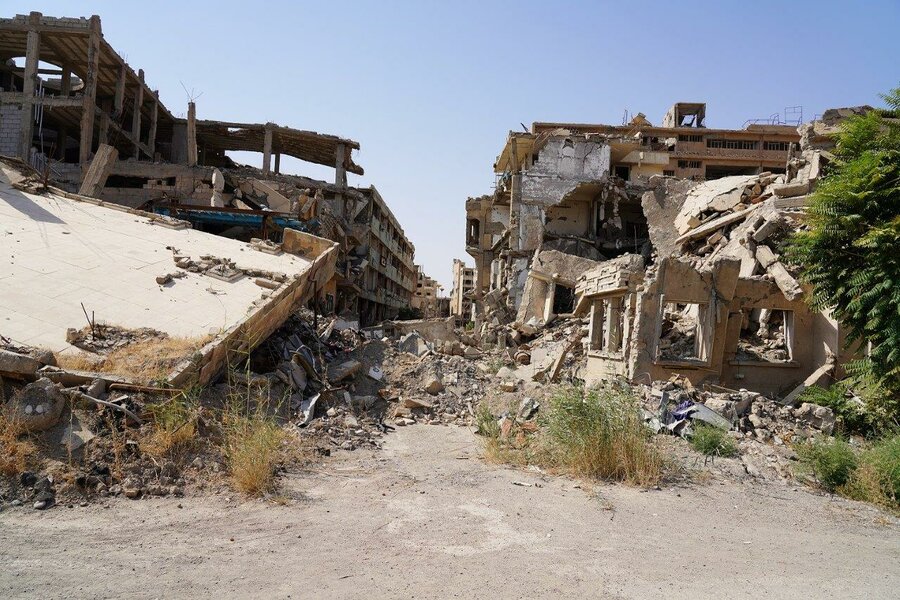 On 24 February 2016, WFP carried out its first-ever high-altitude airdrop, delivering 21 tons of food assistance for the city. Throughout the besiegement, WFP conducted the world's highest-ever airdrops. Over 18 months, 309 drops were completed to provide emergency food assistance for over 100,000 people in the city. For families with nothing, it was a lifesaving operation. Nothing went to waste.
"People were so creative, one of the most amazing ideas was to make school bags for the children from the black parachutes," explains Rania. "People even used some of the packing materials to make shoes. People really suffered a lot."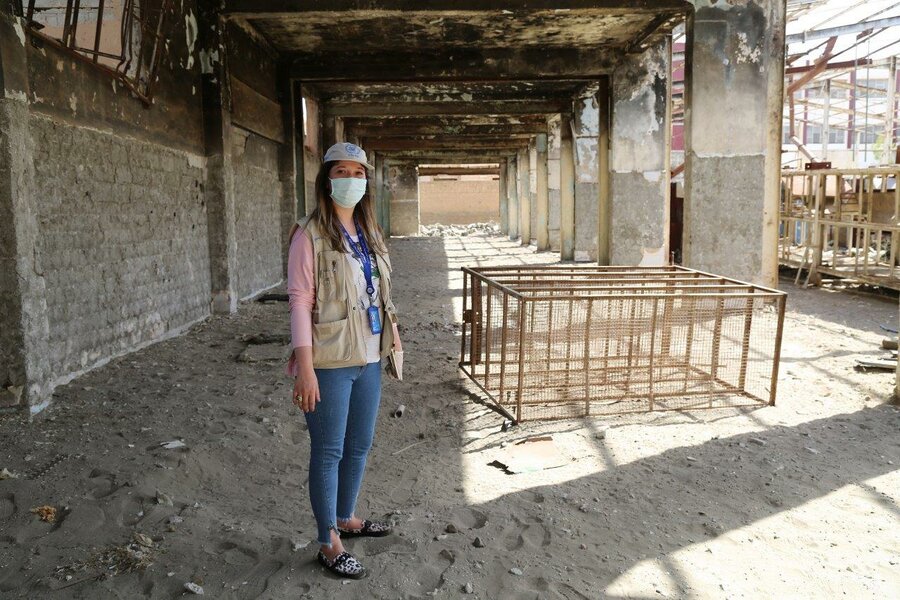 In 2017, finally, roads into the city opened, as food and peace arrived for the first time in years. Displaced families started to return, and in 2019 WFP reopened its office in the city to help to address huge humanitarian needs.
Alep, Syrie: "Chaque jour qui vient est pire que le précédent"
Alors qu'Abo Hashim et Noor n'auraient jamais pensé avoir besoin du soutien du Programme alimentaire mondial pour élever leurs enfants, ils font partie des personnes chanceuses dans un pays ravagé par une décennie de conflit.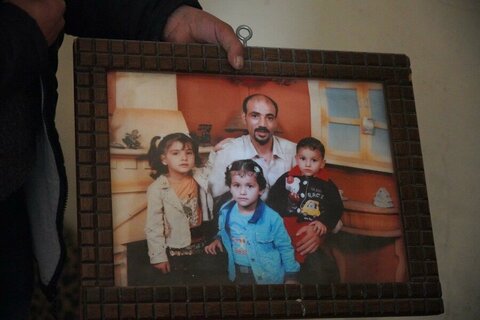 Rania joined the WFP team not long later and says she is proud to be part of an organization that helped her community in their most desperate hour. Today, WFP provides monthly food assistance for more than 310,000 of the most vulnerable people in Deir Ezzor.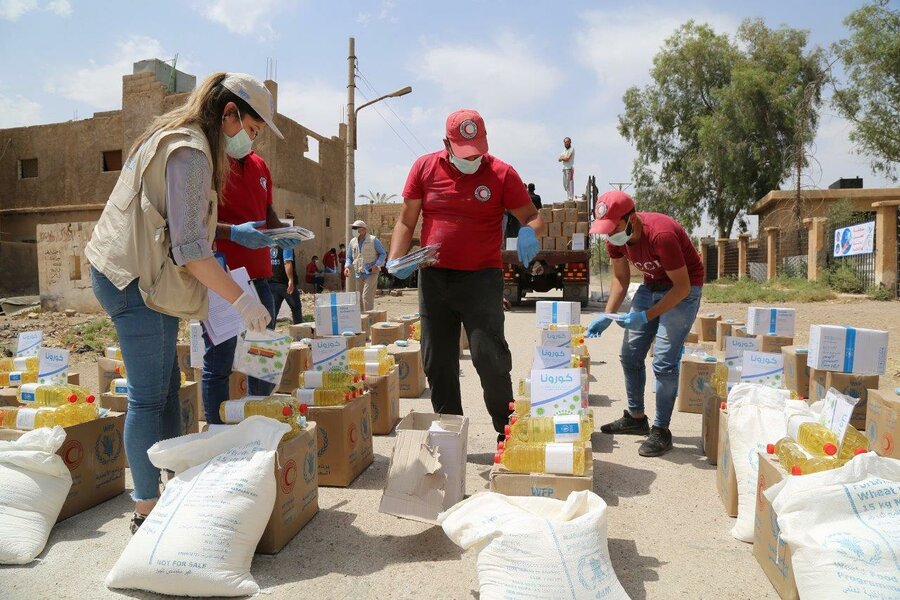 "People look at us as heroes for what we did with the airdrops. There is a huge amount of gratitude from people here and we can't let them down now," says Rania. "I hope that families see an end to the suffering and that the next ten years will be better than the last.
"I could have listened to my mother and stayed at home away from danger, but for me it was like waiting for death. To fight this feeling, I had to be stronger than fear. And that's what I did!"